Contact


Webmail Letters


News Tips


Search Sitnews


Copyright Info


Archives
Today's News


Alaska


Ketchikan


Top Stories


U.S. News


U.S. Politics


Stock Watch


Personal Finance


Science News


US Education News


Parenting News


Seniors News


Medical News


Health News


Fitness


Offbeat News


Online Auction News


Today In History


Product Recalls


Obituaries
Quick News Search


Alaska


Ketchikan


SE Alaska


Alaska News Links
Columns - Articles


Dave Kiffer


Parnassus Reviews


Fish Factor


Chemical Eye On...


Bob Ciminel


Rob Holston


More Columnists
Ketchikan


Our Troops
Historical Ketchikan


June Allen


Dave Kiffer


Louise B. Harrington
Recognition


Match of the Month


Asset Builders
Kid's Corner


Bob Morgan
Ketchikan Arts & Events


Ketchikan Museums


KTN Public Libraryt


Parks & Recreation


Chamber
Lifestyles


Home & Garden


Food & Drink


Arts & Culture


Book Reviews


Movie Reviews


Celebrity Gossip
On the Web


Cool Sites


Webmaster Tips


Virus Warnings
Sports


Ketchikan Links


Top Sports News
Public Records


FAA Accident Reports


NTSB Accident Reports


Court Calendar


Court Records Search


Wanted: Absconders


Sex Offender Reg.


Public Notices
Weather, Webcams


Today's Forecast


KTN Weather Data


AK Weather Map


Ketchikan Webcam


SE AK Webcams


Alaska Webcams


AK Earthquakes


Earthquakes
TV Guide


Ketchikan
Ketchikan Phone Book


Yellow Pages


White Pages
Employment


Employment
Government Links


Local Government


State & National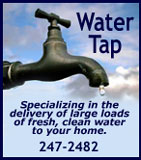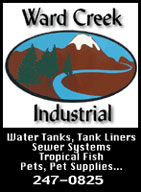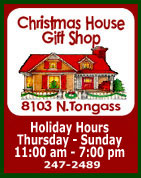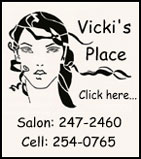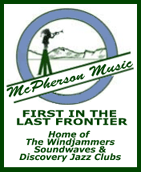 Monday
February 04, 2008



Mermaid's Purse
A local skate egg casing found while diving in the Mountain Point area. The egg case or "Mermaid's Purse" takes anywhere from nine to fourteen months to hatch. There could be one or multiple babies within! Holding the skate egg casing is Mike Kurth.
Front Page Photo by Mary Kurth

Alaska: Alaska Air National Guard Joins Search for Japanese Balloonist - The Alaska Air National Guard is assisting in the search for a missing Japanese hot-air balloonist.

The U.S. Coast Guard officially requested the help of the Alaska Air National Guard over the weekend to search for Japanese balloonist Michio Kanda.

On Sunday, Feb. 3, around 6 a.m. the 211th Rescue Squadron launched an HC-130 Hercules aircraft from Kulis Air National Guard Base in Anchorage. The HC-130 flew to Shemya to refuel before heading south another two hours to the search area.

According to the Rescue Coordination Center, the search area is about 420 miles south of Adak.

"We're using his last known coordinates, tide tables, and upper airflow analysis from the National Oceanic and Atmospheric Administration, NASA and U.S. Coast Guard buoys to narrow down the search area," said Capt. Jeffrey Meinel, of the Rescue Coordination Center. "He had a survival pod with him in the balloon, so we're conducting a parallel search based on visibility to look for this pod."

The survival pod is described as six-and-a-half feet high, with approximately one-third of it out of the water. The Rescue Coordination Center received reports that Kanda, 58, had an emergency locator transmitter on the balloon as well; however, no one has received a signal from it. - More...
Monday PM - February 04, 2008

Alaska: Legal fray likely after ruling on polar-bear status By TOM KIZZIA - If U.S. Fish and Wildlife Service director Dale Hall really thinks he can do nothing about greenhouse gases to save the polar bear, he'll be hearing soon from Kassie Siegel.

Hall told a congressional hearing last week he doesn't think the Endangered Species Act is the right law to force reduction of emissions blamed for warming the planet and shrinking the polar bear's ice habitat.

But environmentalists like Siegel, a lawyer and climate specialist for the Center for Biological Diversity, say they'll go to court if the federal government decides this month to declare the polar bear a "threatened" species -- but does nothing about the fundamental cause of global warming.

It's no idle threat. Her group, based in Tucson, Ariz., has filed more than 500 petitions and lawsuits over endangered species since it was founded in 1989. Two years ago, the center joined with two powerful environmental groups, Greenpeace and the Natural Resources Defense Council, to begin the push for polar-bear protection.

The polar bears' future may be in the hands of biologists and climate scientists right now, as the Fish and Wildlife Service is expected to decide within days on an endangered-species listing. But after that decision, the lawyers take over. - More...
Monday PM - February 04, 2008

Alaska: British filmmaker captures life of man living with bears By CRAIG MEDRED - Anchorage could have a new international celebrity: a nearly 70-year-old retired teacher who has spent the past two decades hiding from the public eye in an effort to conceal his intimate love affair with a large gang of black and grizzly bears.

After the existence of Charlie Vandergaw's Susitna Valley bear farm was revealed in the Daily News last spring, the former wrestling coach decided to come clean with his unbelievable story.

British documentary filmmaker Jon Alwen spent 51 days with Vandergaw at the farm last summer. His hour-long documentary, which aired on television in Great Britain two weeks ago, provides an up-close view of Vandergaw's life with a collection of black and brown bears that are treated more like, and sometimes behave more like, family dogs than bears.

Except, of course, when the family dog puts its paws on you they usually aren't on your shoulders, and even if they are, they aren't tipped with four-inch-long, razor-sharp claws and the dog's head doesn't tower three feet above yours.

Alwen filmed a scene like this and others equally shocking. Vandergaw, however, said the young filmmaker "didn't even get the best stuff."

What Alwen got is nonetheless jaw dropping.

"The Man Who Lives with Bears" will be shown in the United States on ABC's "Primetime: The Outsiders," although no date has as yet been set, according to London-based Firecracker Films. There's a trailer up on YouTube. - More...
Monday PM - February 04, 2008

Alaska: Papers documenting 76 years of Alaska Native Brotherhood, land claims struggle donated - Sealaska Heritage Institute (SHI) has posted online more than 1,000 historical papers donated by Dr. Walter Soboleff, a widely known Tlingit Elder and chair of the institute's board of trustees.

The papers, some of them hand written, mostly document activities of the Alaska Native Brotherhood (ANB) from 1929 to 1995. The collection includes issues of the ANB periodical "The Voice of Brotherhood," ANB meeting minutes, correspondence, working files, camp files and papers that show how the ANB fought to improve the lives of Alaska Native people and to secure Native lands prior to the Alaska Native Claims Settlement Act.

The collection is important because it shows Native people were trying to resolve the issues they faced in the context of an unfamiliar western system, said SHI President Rosita Worl, noting historical and anthropological studies very often portray Native people as passive recipients of cultural change.

"It provides documentation that portrays the Native point of view, and you don't always get that in publications," Worl said. "I'm hopeful we're going to have researchers who come and look at this collection and begin to write the history as Native people were perceiving it, as they were living that historical period."- More...
Monday PM - February 04, 2008

Alaska: Researchers Use Background Radiocarbon to Find Fish Ages - Researchers at NOAA's Juneau-based Alaska Fisheries Science Center are finding trace radiocarbon (C-14) from Cold War nuclear bombs in the ear bones of fish, and turning this artifact of nuclear testing into a timestamp for determining fish ages.

Craig Kastelle of NOAA's Alaska Fisheries Science Center extracts the core of a Pacific ocean perch earbone (called an otolith) on a grinding wheel prior to C-14 processing by the National Ocean Sciences Accelerator Mass Spectrometry Facility at Woods Hole, Massachusetts.
Photo: NOAA Fisheries, Karna McKinney

"We have successfully used traces of C-14 to confirm the ages of Pacific Ocean perch from the Gulf of Alaska " said Doug DeMaster, Director of the Alaska Fisheries Science Center. "It turns out that C-14 is one of the best ways we have of confirming the age of fish-important information for fishery stock assessment and management. We plan to use this method on a number of different species."

During the height of the Cold War in the late 1950's to early '70's, the United States, Russia, and other countries exploded enough above-ground nuclear bombs to raise the amount of C-14 in the atmosphere and in the surface layers of the ocean. C-14 has a half-life of 5,730 years, so after the increase due to the bombs, it has been decaying slowly in the environment, giving scientists a benchmark (or expected value) for each year.

Fish ear bones, called otoliths, grow in 'rings' similar to annual growth rings found in trees. Researchers know the year that the fish was collected, and can count growth rings back to estimate the age of the fish. If the amount of C-14 detected in the first growth ring of the otolith matches up with the expected environmental amount in that year, then the estimated age of the fish is correct.

"For Pacific Ocean perch otoliths we must physically extract the otolith center-the first year--which measures only about 3 by 2 by 5 millimeters," said Dan Kimura, a NOAA fisheries researcher at the Alaska Fisheries Science Center. "That is difficult." - More...
Monday PM - February 04, 2008

Ketchikan: Leadership and collaboration important in workforce development - Five citizens representing different organizations involved with workforce development, job training and economic growth in the community of Ketchikan presented a panel discussion and seminar Thursday evening, January 31st, at the Saxman Tribal House. This event was sponsored by weLEAD, a joint project in collaboration between Cape Fox Heritage Foundation, W.I.S.H. and PATCHWorks. - More...
Monday PM - February 04, 2008





PODCASTING
Podcasting is a form of audio broadcasting on the Internet.

Listen to audio replays of public meetings any time, any where.

01/16/08 - Ketchikan City Council Special Meeting - Brokerage Services Proposals for the Sale of the Telecommunications Division - Falkenberg Capital Corporation and Alpina Capital, LLC -- 86.2 MB (1 hour 34 minutes)- Published 02/01/08

01/25/08 -Ketchikan Transportation Projects Update - The Assembly met in the City Council Chambers to listen to a Presentation by Malcolm Menzies Southeast Alaska Regional Director of the Alaska Department of Transportation and Public Facilities. Mr. Menzies presented an update, took public comment and answered questions from the public on projects in the Ketchikan area -- addressing highways, the airport access, etc. -- 96MB (1hour 44 minutes) Published 02/02/08

Watch for more podcasts on SitNews.



Feb. 05, 2008
Caucuses Information

Alaska Democratic Caucuses Info
http://www.alaskademocrats.org

Alaska Republican Caucuses Info
http://alaskarepublicans.com

Ketchikan

Ketchikan Police Report
AK Troopers Daily Dispatch
Today's Forecast
Satellite
Today's Weather Images
Marine Forecasts
Ketchikan Weather Data
Current AK Weather Map

CLASSIFIEDS

Publish ad
Please select the proper category before posting.




CLASSIFIEDS' CATEGORIES

Announcements and
Help Wanted
For Sale / Free Stuff
Garage Sales
Homes / Apts/ Property
Pets
Wanted
Lost & Found
Local Services
Publish your ad

More Front Page Archives

Viewpoints
Opinions/Letters
Basic Rules

Walden Point road on Annette Island By Bonna Booth - My concerns with the Walden Point road on Annette Island project and the State wanting to get involved has been a little troubling and confusing at best when in perspective with the many other subjects of DOT. - More...
Monday PM - February 04, 2008

Let's talk trash By Robert McRoberts - We're always complaining about the trash being dumped all over the place. But only one has giving a solution to stopping it by placing dumpsters around. Sure you can put up cameras but people will just dump in other places. I will tell you exactly what the problem is and how we could have fixed it. problem: The city owns and operates the garbage dump. Do you think they care if people dump trash in the Borough? If they did then the dump would be open later in the day and on Sundays. - More...
Monday PM - February 04, 2008

Election gamble By Tim Utz - A couple informational points I would like to share. Being Ron Paul support is so much first time voting and caucus, including me, many mistakes are being made by supporters that do not reflect on the actual support. - More...
Monday PM - February 04, 2008

Ferry System By Mike Moyer - Thank you Mr. Smeltzer for your comments on the Alaska Marine Highway system. Yes it is wonderful, and we want it to stay. It's important. That's why all of us need to speak out in favor of funding our ferries. Without that the system, we'll be cut to the bone and the money spent on other projects. We will be left on the beach wondering where our ferries went. - More...
Monday PM - February 04, 2008

Price of Fuel By Chuck Moon - I know that I drive my wife nuts talking about the price of fuel, be it home heating oil, gas for the boat, or truck -- but here goes the rant. I myself am tired of seeing oil and natural gas produced within the state sent south to be refined then delivered back to us for double transit costs. Worse yet, we buy oil from countries who in turn use that very money to sponsor terrorism. - More...
Sunday - February 03, 2008

Minimum wage effort launched By Sen. Kim Elton - Sometimes we mean well, but we mean well without oomph. So it is with the gap between the cost of living in Alaska and our stagnant Alaska minimum wage. - More...
Sunday - February 03, 2008

Theme town By James J. Schenk - Ketchikan, maybe a true paradise? Have you been to the lower 48 states, for work or pleasure lately? I have and I do not take leaving my home in Ketchikan lightly. For years now wherever I have roamed and that has been substantial as a traveling I.B.E.W. wireman, my heart always has been with the little town I grew up in. Every clear evening wherever I am and no matter what is happening in my life if I find myself away from Ketchikan, I search the clear night sky for the big dipper. From southern Tennessee, to recently Maui Hawaii, I have found our state flag in the night sky, this has always given me hope that I will be able to return to my home in Ketchikan the one place on Earth that I Love. - More...
Sunday - February 03, 2008

Forest Service Roads By Mike Moyer - We need to remind the U.S. Forest Service that when the people of the Territory of Alaska made the decision to become the State of Alaska the Federal Government agreed with us to maintain cabins in the Tongass National Forest for the use of Alaskans in their traditional use of their surrounding wilderness. Now the Feds are slowly and quietly closing cabins and tearing them down because they say they can't afford to deal with their maintenance. They are violating a promise made to the people of Alaska. - More...
Sunday - February 03, 2008

Keep Ketchikan Clean By Marie-Jeanne Cadle - I remember growing up in Washington state with litter all along the highways and roadways. I also remember Washington's 'Keep Washington Green' campaign and how successful it was. Granted nothing is perfect and some people will always be thoughtless or selfish and will continue to litter without regard or respect for anyone other than themselves, but overall the 'Keep Washington Green' campaign was a success. It reminded us of what should have been common sense: take pride in where you live and respect others by keeping the state clean and we will all benefit. - More...
Sunday - February 03, 2008

Ferry System By Stephen Smeltzer - I'm not sure what all the controversy over the ferry system is all about. The ferry's were set up as a highway between the larger towns especially for Southeast. They were fun to ride in the 60's and 70's, and had some of the best food in their dining rooms. While doing sports at Kayhi, we took several ferry trips to other towns for meets, and the basketball players flew. - More...
Sunday - February 03, 2008

Super Tuesday: Think before you vote By Mike Isaac - In any normal Republican primary Mitt Romney would win or he would be tied up at this point in the game with the only other Republican Ron Paul. But this is not a normal year, the ruling class and media are pushing hard for John McCain a man who is more liberal than Hillery Clinton. Then there is this Huckabee guy from Hope, Arkansas who wants to give illegal aliens tax dollars to pay for college, and seems to be in this race at this point for the purpose of keeping a Mormon out of the White House. - More...
Sunday - February 03, 2008

More Letters/Viewpoints
Webmail your letter or
Email Your Letter To: editor@sitnews.us

---

E-mail your news tips, news
releases & photos to:
editor@sitnews.us

SitNews
Stories in the News
©1999 - 2008
Ketchikan, Alaska

M.C. Kauffman, Webmaster/Editor, &
Graphic Designer
webmaster@sitnews.us

In Memory of SitNews' first editor,
Dick Kauffman
1932-2007

Locally owned & operated.
Online since 1999

Articles & photographs that appear in SitNews are protected by copyright and may not be reprinted or distributed without written permission from and payment of required fees to the proper sources.