Contact


Webmail Letters


News Tips


Search Sitnews


Copyright Info


Archives
Today's News


Alaska


Ketchikan


Top Stories


U.S. News


U.S. Politics


Stock Watch


Personal Finance


Science News


US Education News


Parenting News


Seniors News


Medical News


Health News


Fitness


Offbeat News


Online Auction News


Today In History


Product Recalls


Obituaries
Quick News Search


Alaska


Ketchikan


SE Alaska


Alaska News Links
Columns - Articles


Dave Kiffer


Parnassus Reviews


Fish Factor


Chemical Eye On...


Bob Ciminel


Rob Holston


More Columnists
Ketchikan


Our Troops
Historical Ketchikan


June Allen


Dave Kiffer


Louise B. Harrington
Recognition


Match of the Month


Asset Builders
Kid's Corner


Bob Morgan
Ketchikan Arts & Events


Ketchikan Museums


KTN Public Libraryt


Parks & Recreation


Chamber
Lifestyles


Home & Garden


Food & Drink


Arts & Culture


Book Reviews


Movie Reviews


Celebrity Gossip
On the Web


Cool Sites


Webmaster Tips


Virus Warnings
Sports


Ketchikan Links


Top Sports News
Public Records


FAA Accident Reports


NTSB Accident Reports


Court Calendar


Court Records Search


Wanted: Absconders


Sex Offender Reg.


Public Notices
Weather, Webcams


Today's Forecast


KTN Weather Data


AK Weather Map


Ketchikan Webcam


SE AK Webcams


Alaska Webcams


AK Earthquakes


Earthquakes
TV Guide


Ketchikan
Ketchikan Phone Book


Yellow Pages


White Pages
Employment


Employment
Government Links


Local Government


State & National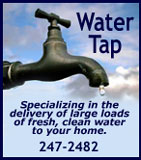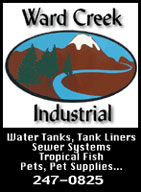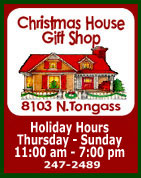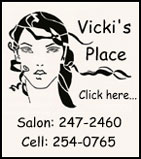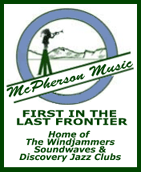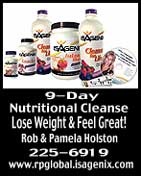 Thursday
January 31, 2008



Ketchikan Waterfront
Pictured is the M/V Kennicott
Front Page Photo by Carl Thompson

Alaska: Alaskans Urged to Prepare for New Border Crossing Procedures for Land and Sea; Alaska driver's license holders must also carry proof of citizenship for border crossings after January 31 - U.S. Secretary of Homeland Security Michael Chertoff announced earlier this month that on January 31, 2008, the Department of Homeland Security (DHS) will no longer accept oral declarations as proof of citizenship to gain entry into the United States by land or sea. Border crossings will require possession of a passport, other approved single documents, or a combination of two documents such as a driver's licenses and birth certificate.

"This decision means that an Alaska driver's license alone will no longer be accepted as proof of citizenship for entry at the U.S.-Canada border. I have continually objected to hasty implementation of new border crossing regulations and will work with my Senate colleagues to see that northern border states are not adversely impacted by these changes," said Senator Stevens. "I urge everyone planning to cross the border into Alaska by land or sea to obtain the necessary documentation as soon as possible." - More...
Thursday - January 31, 2008

National: Canada-United States entry rules change By CONRAD WILSON - New federal rules taking effect Thursday that will make it harder to cross the Canadian border into the United States may produce confusion and delay without increasing national security, according to lawmakers and border-region officials.

New Homeland Security regulations mean U.S. and Canadian citizens will no longer be able to use verbal declarations to enter the country. Instead, passengers in personal vehicles that cross the border will have to present both photo identification and proof of citizenship, such as a passport or birth certificate.

Up until now, no documentation was required to enter the United States by land or sea, according to Homeland Security officials, although border agents would sometimes ask for identification that could range from a driver's license to a library card.

The new plan has prompted protests from border states, including Minnesota.

Lawmakers had previously pushed back implementation of a new and even stricter set of guidelines called the Western Hemisphere Travel Initiative until June 2009, but the DHS has stressed the need to phase in added security measures in the meantime.

In a letter sent Monday to Homeland Security Secretary Michael Chertoff, senators from border states, including Minnesota's Republican Norm Coleman and Democrat Amy Klobuchar, decried the change. They noted that by creating a set of "interim standards," the DHS would only further confuse people living along the border and hurt local economies. The senators also criticized the DHS for not getting the word out to people living in rural areas who might not have time to get a copy of their birth certificate. - More...
Thursday - January 31, 2008

Alaska Science: Pipeline bounty includes long-term permafrost research By NED ROZELL - The trans-Alaska pipeline was a boon for welders, truck drivers and thousands of others who in the '70s helped string the silver tube across Alaska. A permafrost scientist also saw in the bonanza a great opportunity for science.

Tom Osterkamp with his Labrador retriever Happy at a permafrost-monitoring site near Bonanza Creek west of Fairbanks in 1999.
Photo courtesy Tom Osterkamp.

Tom Osterkamp realized that a road traversing Alaska from north to south (to enable building and maintaining the pipeline) would allow a permafrost scientist easy access to the different types of frozen ground in Alaska - the rock-hard soil hundreds of feet thick on the North Slope, the thinner but still plentiful frozen ground north of the Yukon River, the hit-and-miss permafrost south of the Yukon, and the southernmost reaches of frozen ground near Gulkana.

Osterkamp was a permafrost researcher with the Geophysical Institute at the University of Alaska Fairbanks at the time of the pipeline's construction. He received funding for a network of 100-to-200-feet-deep holes in the soil from Prudhoe Bay southward. Osterkamp drilled most of the 16 holes along that route in 1983. To that network of "permafrost observatories," Osterkamp added others over the years, the farthest south in Bethel. The holes, and his dutiful years of driving across Alaska to see what they told him, have given us a good snapshot of what Alaska's permafrost has been doing for the last quarter century.

Permafrost, ground that has remained frozen for at least two years, is a relic of a colder time that has endured in Alaska and other northern places because summer's warmth still hasn't overtaken winter's cold. As Alaska's air temperatures have warmed in the recent past, Osterkamp and his colleagues have noticed that the permafrost along the pipeline transect and elsewhere in Alaska has responded.

Since 1976-1977, when Alaska climatologists noticed a "regime shift," after which the state became warmer in most places, Osterkamp captured some of the change on his network of boreholes. Since he installed the observatories, permafrost temperatures warmed from 3-4 degrees Celsius on the coastal plain of the North Slope, increased 1-2 degrees Celsius in the Brooks Range, and rose 0.3-1 degree Celsius south of the Yukon River in Interior Alaska. The warming in the Interior has left much of the permafrost here within one degree of thawing. - More...
Thursday - January 31, 2008

Columns - Commentary

Jay Ambrose: Super Tuesday brings super task - So if I were at a Democratic caucus session this coming Feb. 5, would I side with the charismatic, exciting, young Barack Obama, the first black with a realistic chance of making it to the White House, or with the very bright, supremely articulate Hillary Rodham Clinton, the first woman to have such a chance?

And if I showed up at a Republican caucus, would I vote for John McCain, the war hero who has stood tall during this country's effort to beat back terrorism, or maybe for the certifiably brilliant, managerially gifted Mitt Romney?

Although I live in Colorado and am entitled to vote in the general election, I won't be able to do any of the above because I am registered as an independent. That means my participation in any caucus will be limited to thinking about what I might do if I could, starting with the extraordinary Obama. - More...
Thursday - January 31, 2008

Dale McFeatters: Super Tuesday is too much Tuesday - The race among the states to have earlier contests in order to share in the attention the press and politicians lavish on Iowa and New Hampshire has given us Super Tuesday, or, as the more breathless are calling Feb. 5, Tsunami Tuesday.

In a campaign scheduler's nightmare, 22 states will hold Democratic primaries; 21, Republican.

While some are calling it a "national primary," the short time frame -- just a week after the Florida primary -- and the sheer geographical spread mean no candidate can campaign effectively in all or even most of those states. The states with few delegates are ignored -- precisely Iowa and New Hampshire's argument for keeping the status quo -- while the candidates target delegate-rich states like California, New York, Illinois, New Jersey and Missouri.

The race has a certain clarity now that Rudolph Giuliani and John Edwards have bowed out, leaving only two really viable candidates on each side, Democrats Hillary Rodham Clinton and Barack Obama and Republicans John McCain and Mitt Romney, with this year's surprise performer, Republican Mike Huckabee, fading into also-ran status. He won the Iowa caucuses but hasn't won anything since. - More...
Thursday - January 31, 2008

Paul F. Campos: Hunger still widespread in U.S. because we allow it to be - Because I'm an upper-class American, I often get expensive stuff for free.

For instance, last weekend my friends Melanie and Dave took me to an NBA game. We had excellent tickets with a combined face value of several hundred dollars, but we paid nothing for them because Melanie's father's girlfriend had been given the tickets by her employer (who no doubt deducted them as a business expense).

The next night I went to a bar association event at a fancy Denver hotel, where I enjoyed a very nice free meal (steak, salmon, surprisingly well-prepared potatoes au gratin and a somewhat too-sweet slice of chocolate cake). Walking to my car afterward, I encountered a beggar -- a woman who asked me for a dollar so she could buy a hot dog.

I thought of that woman the next day, when I read Megan McArdle's claim that while "obesity is a problem for the poor in America ... food insufficiency is not." McArdle, who writes for The Atlantic, is against giving poor people more food stamps because "there is no evidence the poor need more food."

This is such a sublimely clueless statement that I looked up McArdle's biography on The Atlantic Web site to try to determine if she is an actual human being, or some sort of cyberspace caricature designed to drive me insane. - More...
Thursday - January 31, 2008




Feb. 05, 2008
Caucuses Information

Alaska Democratic Caucuses Info
http://www.alaskademocrats.org

Alaska Republican Caucuses Info
http://alaskarepublicans.com

Ketchikan

Ketchikan Police Report
AK Troopers Daily Dispatch
Today's Forecast
Satellite
Today's Weather Images
Marine Forecasts
Ketchikan Weather Data
Current AK Weather Map

CLASSIFIEDS

Publish ad
Please select the proper category before posting.




CLASSIFIEDS' CATEGORIES

Announcements and
Help Wanted
For Sale / Free Stuff
Garage Sales
Homes / Apts/ Property
Pets
Wanted
Lost & Found
Local Services
Publish your ad

More Front Page Archives

Viewpoints
Opinions/Letters
Basic Rules

OBSENE MANAGEMENT By Bill Vanderpol - In the last ten years the fishing quotas for commercial and sport fishing has declined significantly. We are told that this is necessary because of the decline in the amount of fish in southeast Alaska. Anybody who has been fishing knows this is true and now we go further and fish longer for one third the fish. - More...
Thursday PM - January 31, 2008

Open Letter: Road Closure Comments to USFS By Bev Davies - Thank you for the opportunity to make comments regarding the USFS administrative decision to close 200 miles of the 300 miles of logging roads in the Ketchikan area leaving only 100 miles open to high clearance vehicles and OHV's (off-highway vehicles). Why 200 miles and who made that decision, why not 50, 25 or none? Ketchikan is a unique community with a population of 13,000 taxpayers and another 900,000 plus frequenting in the summer months. Being on an island with no bridge or road access to any other community, and very few roads in the developed area of Ketchikan, these logging roads represent a much needed outlet for hiking, hunting, berry picking, bark gathering, mountain biking, motorcycling, ATV use, jogging, bird watching, bear viewing, picture taking, lake and stream fishing, access to beaches and ridges to view the vistas of this beautiful state, by both locals and visitors alike. - More...
Thursday PM - January 31, 2008

KPU Phone Division By Steve Rosendin - Because I know many of those involved, I have been trying to stay updated with the progress the City of Ketchikan has made in its attempts to sell the KPU phone division. Either directly or indirectly, this is a matter that will affect everyone in Ketchikan. - More...
Thursday PM - January 31, 2008

Vote! By Karen Ramsey - There sure hasn't been much in the local Ketchikan media about Alaska's upcoming Super Tuesday primary election. This year's Presidential race is historic and interesting. I'm all fired up about it and anxious to get in my vote for Barack Obama. He's well-educated, charismatic, communicates well, and carries himself with aplomb. He may be relatively new to the political arena, but so was Abraham Lincoln when he ran for President. - More...
Thursday PM - January 31, 2008

Safer Driving By Richard J. Galvin - I agree, and Mr. Gatti's street is not the only one that is having this problem. Millar Street up off Dunton Street is the same way and it's funny that we have a local police officer's family that lives up there. But on the other hand, if our local public servants were to sit at KPU or at the port and harbors' office and radar the traffic that travels at high rates of speed through there instead of being at local social establishments, we may see a increase of safer driving. - More...
Thursday PM - January 31, 2008

Speeding Frenzy By Mark Gatti - I invite you all to Woodland Avenue International Raceway! This one way stretch of narrow roadway has established itself as one of the more popular in town. You can enter from Park Avenue, but it is best to approach from the direction of town..... that way you can get more juice as you enter the front stretch. Now you can really turn the afterburners on as you make your way for for the sweeping right hander (this is especially appealing to those looking for a little power drifting in the snow and ice). - More...
Wednesday PM - January 30, 2008

Salvaging the Status Quo By Gregory Vickrey - In the political arena, it has become commonplace to proclaim victory and success after salvaging the status quo. The Reagan Administration brought this tactic to the fore, and the apparatus was further refined during the Clinton years. - More...
Tuesday - January 29, 2008

ROD SPOILS WILD By David Beebe - The recent Record of Decision (ROD) for the court-ordered Amendment to the Tongass Land Management Plan (TLMP) has been signed by Regional Forester, Dennis Bschor.

The Amendment was required to correct the failings of the Forest Service, violating the National Environmental Policy Act (on three counts), and one count of violating the Administrative Procedures Act (APA). - More...
Tuesday - January 29, 2008
Good News!!! By Rodney Dial - You may remember that in the days leading up to the Consolidation vote (November 06) the Save Ketchikan Group took on the Chamber of Commerce and local government to warn that if we consolidated our island would lose millions if the Commercial Passenger Vessel Tax ($50 per head, cruise ship tax) passed. - More...
Tuesday - January 29, 2008
Closing Forest Service Roads By Drew Mathews - Recently there has been a push by the USFS Ketchikan Ranger District to close some of the old and new logging roads in the Ketchikan area. As a user of these roads I am concerned that non-logging interests are being over looked. The USFS builds these roads for logging and once the logging has been done, they want to close them. I can understand that they do not want the expense of maintaining them, but these roads provide us use for berry picking, sightseeing, hunting, fishing and other activities. - More...
Tuesday - January 29, 2008
Trashing Ketchikan By Tom Ferry - The only way to catch the hillbilly trashers is to install a network of video cameras with motion detectors and infrared. There is a power source on every power pole and could send the video when triggered by motion to the Cegelske control lair which would record the hicks dumping their junk on a digital recorder. - More...
Tuesday - January 29, 2008
Roadside Trash By Dan McQueen - I don't know why in these areas of high dumping the Ketchikan Gateway Borough doesn't just put out a couple of big dumpsters. Seems like it would be worth a try. Who knows it might just work! - More...
Tuesday - January 29, 2008

TRASHING WILL NOT STOP ABSENT ENFORCEMENT By Pete Ellis - The continued pleas of Cegelske to stop trashing our highway areas go unanswered and unresolved. Needed is a strict and diligent enforcement effort with hidden camera monitors, well planned and co-ordinated patrols and much higher maximum fine levels to severely punish those who transgress. - More...
Saturday PM - January 26, 2008

Alaska Marine Highway By Mike Moyer - Our Governor and other South Central politicians are showing their true colors and their appointees at the AMHS are parroting their line. Now they are trying to make Alaskans think THEY are the only ones fiscally responsible. Does that mean that the public is irresponsible because we want a Marine Highway System that will provide inexpensive, efficient, safe, and FREQUENT public transportation between our communities and the lower 48? - More...
Saturday PM - January 26, 2008

WILL IT NEVER STOP By Jerry Cegelske - I don't know how you react when someone comes onto your property and dumps their trash for you to clean up, but it happens frequently in Ketchikan and it is often on property owned by the Borough. The landfill challenged individuals that are too selfish to take care of their trash want the taxpayers of the Borough to clean up after them, while putting people at risk with hazardous materials. - More...
Saturday - January 26, 2008

Proposed halibut charter fishing regulations By Ron Moyer - I would like to clarify some hidden issues related to Friday's article. Every lodge owner and most charter fishermen are opposed to this.

The board has two options available to them. The four fish annual limit which they are proposing will in reality put the majority of lodges in area 2C (Southeast) out of business within two years. A 50% reduction in our limits will send most anglers to British Columbia or further north in Alaska, anywhere but SE Alaska. Remember this limit only applies to area 2C. - More...
Saturday - January 26, 2008

Our Only Highway: The Alaska Marine Highway By Jerilyn Lester - Since coming to Southeast Alaska in 1984, I have seen the government of this state do some bone-head things; but to cut your nose off to spite your face by cutting one of the only ways we have to get to the lower 48 is really stupid!! I take that ferry - and to only have one of the most profitable runs on the Ferry system is really dumb. THIS IS THE HIGHWAY SYSTEM FOR THE ISLANDS OF THE SOUTHEAST OF ALASKA!!!! DO YOU NOT UNDERSTAND THAT?? - More...
Saturday - January 26, 2008

More Letters/Viewpoints
Webmail your letter or
Email Your Letter To: editor@sitnews.us

---

E-mail your news tips, news
releases & photos to:
editor@sitnews.us

SitNews
Stories in the News
©1999 - 2008
Ketchikan, Alaska

M.C. Kauffman, Webmaster/Editor, &
Graphic Designer
webmaster@sitnews.us

In Memory of SitNews' first editor,
Dick Kauffman
1932-2007

Locally owned & operated.
Online since 1999

Articles & photographs that appear in SitNews are protected by copyright and may not be reprinted or distributed without written permission from and payment of required fees to the proper sources.