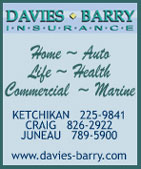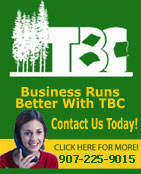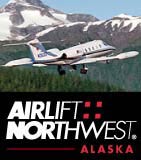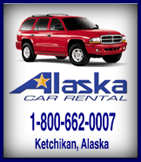 Contact


Webmail Letters


News Tips


Search Sitnews


Copyright Info


Archives
Today's News


Alaska


Ketchikan


Top Stories


U.S. News


U.S. Politics


Stock Watch


Personal Finance


Science News


US Education News


Parenting News


Seniors News


Medical News


Health News


Fitness


Offbeat News


Online Auction News


Today In History


Product Recalls


Obituaries
Quick News Search


Alaska


Ketchikan


SE Alaska


Alaska News Links
Columns - Articles


Dave Kiffer


Parnassus Reviews


Fish Factor


Chemical Eye On...


Bob Ciminel


Rob Holston


More Columnists
Ketchikan


Our Troops
Historical Ketchikan


June Allen


Dave Kiffer


Louise B. Harrington
Recognition


Match of the Month


Asset Builders
Ketchikan Arts & Events


Ketchikan Museums


KTN Public Library


Parks & Recreation


Chamber
Lifestyles


Home & Garden


Food & Drink


Arts & Culture


Book Reviews


Movie Reviews


Celebrity Gossip
On the Web


Cool Sites


Webmaster Tips


Virus Warnings
Sports


Ketchikan Links


Top Sports News
Public Records


FAA Accident Reports


NTSB Accident Reports


Court Calendar


Court Records Search


Wanted: Absconders


Sex Offender Reg.


Public Notices
Weather, Webcams


Today's Forecast


KTN Weather Data


AK Weather Map


Ketchikan Webcam


SE AK Webcams


Alaska Webcams


AK Earthquakes


Earthquakes
TV Guide


Ketchikan
Ketchikan Phone Book


Yellow Pages


White Pages
Employment


Employment
Government Links


Local Government


State & National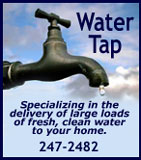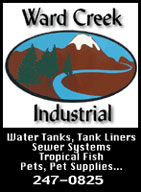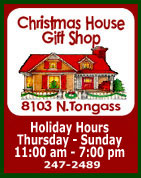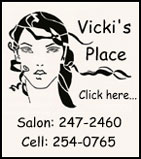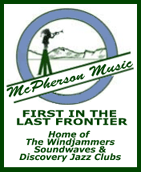 Sunday
March 02, 2008



Sea Trials
Point Higgins 6th graders Devin Yeisley and Austin Ramsay prepare to paddle their cardboard boat across Mike Smithers Pool. Point Higgins 6th graders finished their cardboard boat project with "sea trials" at the pool. Teams of two designed, built scale models, and learned formulas for volume, weight, hull speed and displacement. Actual sized boats were then constructed and tested with hull evaluation essays as the final. Point Higgins 6th graders extended their thanks to the Smithers Pool Staff for their help and support.
Front Page Photo by Mike Kurth

Alaska: Alaska DOT&PF approves Long-Range Transportation Policy Plan - The Alaska Department of Transportation and Public Facilities (DOT&PF) on Friday approved Let's Get Moving 2030, Alaska's new Statewide Long-Range Transportation Policy Plan.

The document was signed by Commissioner Leo von Scheben, following public review and comment on the draft plan. It was available for public review from Nov. 23, 2007 to Feb. 1, 2008. DOT&PF received more than 100 public comments on the plan.

The plan establishes state transportation vision and policy direction to guide statewide transportation planning and development through the year 2030.

"Alaska's economic and social wellbeing depends on a modern, efficient, and reliable transportation system," said DOT&PF Commissioner Leo von Scheben. "This plan will be used as a framework to set priorities and guide our work to ensure that Alaskans continue to enjoy the benefits of mobility."

Let's Get Moving 2030 is designed to help analyze the costs associated with the state's transportation infrastructure. It creates a tool to measure improvements of management practices and determines if additional funds are necessary to maintain existing facilities. The plan also sets system development priorities and the best use of limited project funding. - More...
Sunday - March 02, 2008

Alaska: Stevens Criticizes Bush Administration Over Proposed Transportation Budget - At Thursday's Senate Commerce, Science, and Transportation Committee hearing on the Fiscal Year 2009 Department of Transportation budget, Senator Ted Stevens (R-Alaska) expressed his strong opposition to the Bush Administration's proposed cuts to programs that impact Alaska.

"I just feel that somehow or another people in your Department now have lost sight of history, why some of these programs exist," Senator Stevens told Transportation Secretary Mary Peters.

The President's proposed budget would significantly decrease funding for a variety of programs in the Department of Transportation, including the Federal Aviation Administration's Essential Air Service Program (EAS), the Small Shipyard Assistance Program, and pipeline safety. EAS, alone, would be cut by $60 million.

"Now you tell me, you're going to have to play God and tell me which villages get cut off and don't get three flights a week?" said Senator Stevens. "And that's everything. That's milk and sugar and flour. Everything comes in by air. I'm from a small population state. Our state has a small population, but it has enormous area. It's the area that has the greatest hope for supplying resources we need as a nation, and yet it seems to have been abandoned by this bill that's before us now."

Senator Stevens was particularly troubled with the proposed budget cuts in light of the Bush Administration's desire to see a significant decrease in congressional earmarks. - More...
Sunday - March 02, 2008

Alaska: Joint Resolution Seeks to Protect Alaska's Vital Tourist Industry - SJR 12 passed out of Senate State Affairs Committee on Friday after deliberation and public testimony with all committee members voting "do pass." Sen. Gene Therriault, R-North Pole, introduced this resolution to put the legislature on record as opposing the U.S. Department of Homeland Security, Bureau of Customs and Border Protection's proposed new interpretation of the Passenger Vessel Services Act of June 19, 1886.


The new interpretation and rule change would require all foreign-flagged cruise ships to stop at least 48 hours in foreign ports. The amount of time spent in foreign ports would have to equal more than 50 percent of the total time spent in U.S. ports of call.

"This proposed rule change could have a devastating impact on the economies of coastal and inland communities who are visited each year by cruise ship passengers," Therriault said.

All of the larger cruise ships that visit Alaska are foreign flag ships and those that start and end their voyage in a U.S. port would be affected by the rule change. - More...
Sunday - March 02, 2008

Alaska: Smitty's Cove Artificial Reef Proving Up - The new artificial reef in Smitty's Cove has this bottom line: sea life is moving in say NOAA Fisheries' habitat specialists.

"First reports show that the artificial reef may be developing into an ecosystem similar to a natural reef", said Doug Mecum, Acting Administrator for the Alaska Region of NOAA Fisheries. "The reef already is already supporting a greater diversity of marine life than the natural hard bottom site."

The artificial reef was installed in 2006 near Whittier in Smitty's Cove on Prince William Sound. It is serving as a test to see if such concrete structures will work in the cold near-shore waters of Alaska to encourage settlement of plants and invertebrates while providing shelter and a forage base for fish.

Scientists are comparing the artificial reef area to a natural hard-bottom site and a natural rocky reef. To date, the artificial reef contains a more diverse kelp and fish community than the hard bottom site, but is not yet as diverse as the life in the natural reef.

"We're guardedly optimistic that the artificial reef, given enough time, will come to resemble the natural reef," said biologist Brian Lance of NOAA Fisheries Habitat Conservation Division in Alaska. "At first pass it looks like algae, kelp and fish communities moved in relatively quickly. Marine life in the artificial reef is not as diverse as life in the natural rocky reef, but we think it's moving in that direction."

The artificial reef is built of concrete balls and pyramids that have openings for fish to move inside. The reef units were deployed in three paired patches on a declining slope (30 to 40 feet in depth) over mixed soft and hard sediment substrate. NOAA Fisheries intends to monitor the artificial reef site for another three years to see if the expected ecosystem complexity develops, or if maturation of the ecosystem at the artificial reef is influenced by structural differences in the types of reefs used. - More...
Sunday - March 02, 2008

Alaska: Researchers discover new kelp species in Aleutians - The discovery of a new species of kelp-and a new genus altogether was recently announced by researchers from NOAA Fisheries, Kobe University and the University of British Columbia.

Golden V kelp waves in the waters of Kamagil Island in the Aleutian Islands, Alaska.
Photo by Max Hoberg

They have named it the 'Golden V' kelp because of its distinctive shape and color, with the scientific name of Aureophycus alueticus.

"Being part of this discovery is a highlight of my career," said NOAA Fisheries scientist Mandy Lindeberg. "These days you don't just go out and discover a new large kelp. I guess Alaska is truly the last frontier."

Lindeberg first spotted the new species near Kagamil Island in the central Aleutian Islands of Alaska while participating in an Alaska Department of Conservation coastal survey in 2006. The survey team made a special stop in 2007 to collect more specimens and gather knowledge about the kelp's habitat and distribution.- More...
Sunday - March 02, 2008

Alaska: Anchorage Rep Calls on State To Stop Investing In Genocide - Rep. Les Gara (D-Anchorage) on Thursday called on the state to stop investing in foreign companies that are complicit in the genocide currently occurring in Darfur. Since 2003 the Sudanese government and paramilitary groups have killed over 200,000 of their own citizens, and jeopardized the lives of 2 million others through displacement.

Gara sent a letter to leadership at the Alaska State Permanent Fund Dividend Division, urging the division to halt investment in companies that support the Sudanese government. While a 2007 federal law bans U.S. companies from investments that benefit the Sudanese Government, the Permanent Fund has, to date, continues investing in foreign companies identified by the international community as complicit in the Darfur genocide.

"Alaskans aren't interested in having their money stained with blood from genocide," Gara said.

Permanent Fund Chairman Mike Burns has to date refused to stop investing in these companies, and has testified that the Permanent Fund intends to continue to make these investments unless blocked by the Legislature or Governor. - More...
Sunday - March 02, 2008




Ketchikan

Ketchikan Police Report
AK Troopers Daily Dispatch
Today's Forecast
Satellite
Today's Weather Images
Marine Forecasts
Ketchikan Weather Data
Current AK Weather Map

CLASSIFIEDS

Publish ad
Please select the proper category before posting.




CLASSIFIEDS' CATEGORIES

Announcements and
Help Wanted
For Sale / Free Stuff
Garage Sales
Homes / Apts/ Property
Pets
Wanted
Lost & Found
Local Services
Publish your ad

Front Page Archives
February 2008

| | | | | | | |
| --- | --- | --- | --- | --- | --- | --- |
| S | M | T | W | T | F | S |
| | | | | | 01 | 02 |
| 03 | 04 | 05 | 06 | 07 | 08 | 09 |
| 10 | 11 | 12 | 13 | 14 | 15 | 16 |
| 17 | 18 | 19 | 20 | 21 | 22 | 23 |
| 24 | 25 | 26 | 27 | 28 | 29 | 01 |

More Front Page Archives

Viewpoints
Opinions/Letters
Basic Rules

DOTPF dances out fantastic statistics By Sen. Kim Elton - The Department of Transportation and Public Facilities is losing street cred faster than Idaho Senator Larry Craig.

DOTPF's credibility problem arises because some managers use statistics the way Vin Scully says a drunk uses a lamp post. To a drunk, the value of a lamp post is it props you up. But for policy makers the value should be illumination. - More...
Monday AM - March 03, 2008

Oil Rich Alaskans Struggle to Heat Homes By Melissa O'Bryan - It's refreshing to see how Alaskans are depicted in the media. This is a copy of a letter I sent to Senator Tom Wagoner, Kenai regarding his comments in an AP article. - More...
Monday AM - March 03, 2008

Clean Elections By Rep. Gabrielle LeDoux - A Clean Election Law should be the linchpin of a new political climate in Alaska. We have weathered the storms of indictments, public distrust, and scandals. We have enacted comprehensive ethics reforms; are scrutinizing conflicts of interest in regards to who can vote and when; and even modified fund raising practices during session. - More...
Monday AM - March 03, 2008

ALL NATIVE CHAMPIONS By Marcia Brendible - The MAC Intermediates Are Intermediate Division ALL NATIVE CHAMPIONS! 5 games 5 wins! - More...
Monday AM - March 03, 2008

Ketchikan School Board: Come on guys! By Charles Edwardson - I am writing to offer positive criticism again; I would like to see it as positive criticism. In my experience though this is virtually a non existent concept with all I have criticized. Whether it is the city council, borough assembly, KIC board, or now the Ketchikan school board. - More...
Monday AM - March 03, 2008

Thanks By Marie- Jeanne Cadle - I want to say thanks to Deb & Hunter Davis for paying to neuter the dog I am fostering (He's adoptable - see SitNews classifieds). It's not cheap to care for and get shots, medical attention, etc for dogs you don't own and their financial asistance is greatly appreciated! - More...
Monday AM - March 03, 2008

Democrat Veep Remarks By Mark Neckameyer - Ketchikan resident Noam Ploomb wonders if I will address his critique of my tongue in cheek recommendation of Fidel Castro to be the Democrat Veep and so I will. First of, it was clearly "tongue in cheek" as to be Vice President you have to be native born but I think I do have some logic and experience to share so here goes; - More...
Monday AM - March 03, 2008

Bridge needed By Forrest Mackie - Don Hoff is my friend, but why does live in Tennessee and tell us what we need and don't need. We do need the bridge for our future expansion and to move into the future. I don't think that Gravina is the proper place for the hardlink though. I don't remember Juneau or Sitka having this much trouble getting their bridge. - More...
Sunday PM - March 02, 2008

Higher moorage rates By Peg Travis - AMEN! Tom Fisher. We agree, higher moorage rates and less maintenance on harbor facilities, so where is the money going? - More..
Sunday PM - March 02, 2008

Memories of Helen Finney By Lynne Miller - Sweet memories of Helen permeate my kitchen here oh so many miles away from Ketchikan. I see Helen Finney's smiling face in that beautiful picture next to the notice of her passing published in the Ketchikan Daily News and I smile at all the sweet memories of times we shared together. - More...
Sunday PM - March 02, 2008

VP Candidate Suggestion By Robert D. Warner - The recent suggestion for a Democratic Vice Presidential candidate by Mark Neckameyer could likely be a significant improvement over the current ticket of Bush and Cheney, but who wouldn't be? My feeling is that historians will rate Bush and Cheney at the bottom of the list of respected administrations and certainly below the rankings of Warren G. Harding and Calvin Coolidge. - More...
Sunday PM - March 02, 2008

"Thinking about the real America" By Bob Harmon - I am a retired Alaska school teacher but I have lived and visited and vacationed around our great nation and I wonder about Mr Ferrall's "Brooklyn" being the "real America". It is a dank, brokendown city populated from what I saw by new immigrants who move out to Long Island, New York, California or Florida as soon as they learn English and learn a trade. Even their only decent sports team bailed on them 50 years ago. - More...
Sunday PM - March 02, 2008

More Letters/Viewpoints
Webmail your letter or
Email Your Letter To: editor@sitnews.us

---

E-mail your news tips, news
releases & photos to:
editor@sitnews.us

SitNews
Stories in the News
©1999 - 2008
Ketchikan, Alaska

M.C. Kauffman, Webmaster/Editor, &
Graphic Designer
webmaster@sitnews.us

In Memory of SitNews' first editor,
Dick Kauffman
1932-2007

Locally owned & operated.
Online since 1999

Articles & photographs that appear in SitNews are protected by copyright and may not be reprinted or distributed without written permission from and payment of required fees to the proper sources.