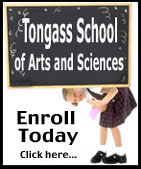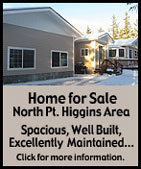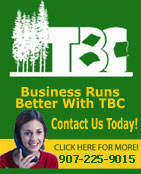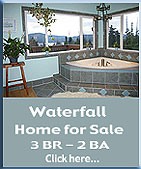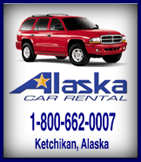 Contact


Webmail Letters


News Tips


Search Sitnews


Copyright Info


Archives
Today's News


Alaska


Ketchikan


Top Stories


U.S. News


U.S. Politics


Stock Watch


Personal Finance


Science News


US Education News


Parenting News


Seniors News


Medical News


Health News


Fitness


Offbeat News


Online Auction News


Today In History


Product Recalls


Obituaries
Quick News Search


Alaska


Ketchikan


SE Alaska


Alaska News Links
Columns - Articles


Dave Kiffer


Parnassus Reviews


Fish Factor


Chemical Eye On...


Bob Ciminel


Rob Holston


More Columnists
Ketchikan


Our Troops
Historical Ketchikan


June Allen


Dave Kiffer


Louise B. Harrington
Recognition


Match of the Month


Asset Builders
Ketchikan Arts & Events


Ketchikan Museums


KTN Public Library


Parks & Recreation


Chamber
Lifestyles


Home & Garden


Food & Drink


Arts & Culture


Book Reviews


Movie Reviews


Celebrity Gossip
On the Web


Cool Sites


Webmaster Tips


Virus Warnings
Sports


Ketchikan Links


Top Sports News
Public Records


FAA Accident Reports


NTSB Accident Reports


Court Calendar


Court Records Search


Wanted: Absconders


Sex Offender Reg.


Public Notices
Weather, Webcams


Today's Forecast


KTN Weather Data


AK Weather Map


Ketchikan Webcam


SE AK Webcams


Alaska Webcams


AK Earthquakes


Earthquakes
TV Guide


Ketchikan
Ketchikan Phone Book


Yellow Pages


White Pages
Employment


Employment
Government Links


Local Government


State & National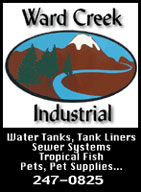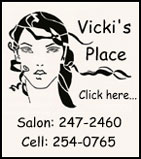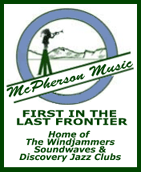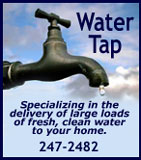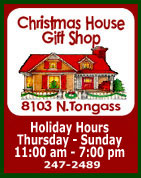 Wednesday
March 19, 2008



A Growing Family
Trumpeter Swans and three juveniles at Ward Lake.
Will there be new additions to this family of swans this spring?
Front Page Photo By Jim Lewis

Southeast Alaska: Karst Resources Should Stay in Public Hands Say Conservation Groups - A bill that would enable the Sealaska Corporation to fulfill their land selections under the Alaska Native Claims Settlement Act (ANSCA) has attracted interest from several Southeast conservation groups who say the proposed land selections by the Sealaska Corporation lie outside of the areas designated by ANSCA for purposes of settling the corporation's land claims. Representative Don Young introduced HR 3560, the proposed Southeast Alaska Native Land Entitlement Finalization Act in the fall of 2007.

According to information provided by the Sitka Conservation Society, the bill would authorize Sealaska to select up to 95,000 acres for economic development lands allowing for extraction of timber from these lands. Because the legislation would remove federal protections from these lands, Alaska law would govern logging on the economic development lands. Alaska law provides only minimal standards and does not protect some of the fragile resources contained in the selected areas. In the past, Sealaska has devastated many important areas in Southeast Alaska due to poor logging practices and low accountability as a private landowner according to Natalie Sattler, Sitka Conservation Society's Community Outreach Coordinator.

Many of the economic development lands selected by Sealaska are located on unique karst landscapes that overlie hidden features such as caves said Sattler. These caves are important to humans for scientific, educational and recreational purposes and are an important resource that merits protection she said.- More...
Wednesday - March 19, 2008

Alaska: March 31 Deadline to Apply for 2008 PFD Fast Approaching - The deadline to apply for the 2008 PFD is rapidly approaching. The 2008 application period will close at midnight, March 31.

PFD Director Deborah Richter encourages applicants to save time and to file online, "Applying online is fast and efficient. Applicants immediately receive a confirmation number - proof that the PFD Division has received their application." As of mid-day March 19, over 423,723 Alaskans had applied online -- 3,127 more applicants than the total of all 2007 online applicants.

Every Alaskan can apply online for their 2008 PFD. Alaskans who register for a myAlaska account can electronically sign their PFD application through the state's myAlaska program. Visit www.pfd.alaska.gov to learn more about the electronic signature program and to set up a myAlaska account.

Online applications must be received by the PFD Division before midnight, March 31, Alaska Standard Time (AST). The website will shut down at midnight. Applications that are in process when the website shuts down will not be accepted. Online applicants must receive a PFD Confirmation Number before midnight, March 31. - More...
Wednesday - March 19, 2008

Ketchikan: In the Battle Against Obesity, Local Nurses Host Informational Seminar - The battle against obesity is said to sell more magazines and books across America than any other subject. And a definitive answer to addressing this ongoing battle of the bulge was presented in a seminar last Saturday night at the Cape Fox Lodge in Ketchikan.

Gillian Moon, Jomi Shega, Jessie Cone, and Leslie Randall respond to questions from the audience

Approximately 75 people gathered to glean some information to either help them personally or to help their patients, friends, or family members with their struggle against obesity.

This seminar about Lap-Band® was hosted by two Ketchikan registered nurses, who also happen to be flight nurses. The Lap-Band® is a device that is laparoscopically placed around the upper portion of the stomach. Unlike conventional surgery, this laparoscopic procedure allows the patient to return to work in three to four days.

Leslie Randall, who flies with Guardian Flight, stated in her testimonial that carrying the medevac equipment up the ramp at low tide was almost cause for CPR and that she decided to get the Lap-Band® before she became a patient herself.

Gillian Moon, a flight nurse for Airlift Northwest, said she was actually inspired to be banded by Randall. The two decided that Ketchikan needs to know about this little Lap-Band® device and got the ball rolling for the seminar back in October.

"We are thrilled with the overwhelming response to this seminar," said Moon. Randall added, "We definitely affected some lives and that was our goal." She went on to say that a September seminar is already in the works.

Morbid obesity is on the rise and health issues are developing at a phenomenal rate. In fact, more than 60% of our adult population is either overweight or obese, according to Judith S. Stern, American Obesity Association. It is not only a crisis for the individual, but a drain on our healthcare system.

Co-morbidities, or other health problems caused by obesity, include heart, lung, and joint problems, as well as cancer. People are losing their ability to be active and that creates an even greater weight issue. The downward spiral is very difficult to stop. "We are creatures of habit and until we re-set those habits and form new ones, weight loss is only temporary," states Randall. In fact, according to statistics, more than 90% of dieters return to their previous weight within two years because they really don't ever change their habits. - More....
Wednesday - March 19, 2008

Alaska: Vet pushes to have Aleutian battlefield memorial removed By DEBRA MCKINNEY -The Battle of Attu ended 65 years ago but survivor Bill Jones has a new enemy on the island.

When he returned to the remote and barren Aleutian battlefield with a handful of other veterans in 2000, he was stunned to see a large titanium starburst, rising from a hill.

The World War II monument, one few Americans are ever likely to see, had been placed there by the government of Japan in 1987, with the approval of the U.S. Department of the Interior. Jones, who owes his survival of that battle to the death of another American, had no idea it was there.

The monument rises nearly 20 feet on Engineer Hill, site of the fierce and gruesome hand-to-hand finale of the battle against the Japanese to take back Attu. In addition to the Aleutian island of Kiska, it was the first time American soil had been occupied by foreign invaders since the British burned Washington, D.C., in the War of 1812.

An inscription, in Japanese and English, reads: "In memory of all those who sacrificed their lives in the islands and seas of the North Pacific during World War II and in dedication to world peace."

For Jones, still haunted by all he witnessed there, peace has been elusive all these years. No matter how many decades have passed, he sees the starburst as a memorial to the Japanese, and nothing more. - More...
Wednesday - March 19, 2008

Ketchikan: KGH Home Health Agency named to 2007 HomeCare Elite - Ketchikan General Hospital Home Health Agency has received an "Award of Excellence" and named to the 2007 HomeCare Elite. This annual review identifies the top 25% best performing Medicare-certified home care agencies in the country. HomeCare Elite is the only performance recognition of its kind in the Home Health industry. Denali Home Health and Hospice was the only other Alaska agency to receive the designation.

7,422 agencies were involved in the study. "I am very happy and proud to receive this award on behalf of the KGH Home Health agency," said Shannon Updike, Home Health Manager. "We have worked very hard to develop a quality program that we can practice and manage efficiently, and that enables us to capture the needed data while providing professional, evidence-based, compassionate care to the patients we serve."

The designation is determined by OCS, Outcome Concepts Systems, Inc., the leading post-acute care information gathering company. OCS collects data information to create databases, benchmarking data, and best practices to examine and promote efficient business practices, quality care, quality improvement, and financial performance. - More...
Wednesday - March 19, 2008

Asset Builder of the Month: Miguel Torres
Pictured: Miguel and Olivia Torres

Recognition

Ketchikan: Asset Builder of the Month: Miguel Torres - "Sometimes special people move to Ketchikan and immediately start to make a real difference in the lives of our community's youth," said Director of PATCHWorks Karen Eakes.

"The PATCHWorks Asset Builder for the month of February is just such a person. We are pleased to announce the nomination and selection of Miguel Torres for this special recognition. Miguel and his family have only lived in Ketchikan for two years, but he has already positively influenced our community's youth in many areas and ways," said Eakes.

Torres was recently recognized with a great round of applause at the February 27th, Chamber of Commerce lunch. "At that time he was presented with a lovely quilted wall hanging made by a member of the Rainy Day Quilt Guild and received public recognition for some of the great things that he does for young people in our community," said Eakes. - More...
Wednesday - March 19, 2008




Ketchikan

Ketchikan Police Report
AK Troopers Daily Dispatch
Today's Forecast
Satellite
Today's Weather Images
Marine Forecasts
Ketchikan Weather Data
Current AK Weather Map

CLASSIFIEDS

Publish ad
Please select the proper category before posting.




CLASSIFIEDS' CATEGORIES

Announcements and
Help Wanted
For Sale / Free Stuff
Garage Sales
Homes / Apts/ Property
Pets
Wanted
Lost & Found
Local Services
Publish your ad

Front Page Archives
Feb. - March 2008

| | | | | | | |
| --- | --- | --- | --- | --- | --- | --- |
| S | M | T | W | T | F | S |
| | | | | | 01 | 02 |
| 03 | 04 | 05 | 06 | 07 | 08 | 09 |
| 10 | 11 | 12 | 13 | 14 | 15 | 16 |
| 17 | 18 | 19 | 20 | 21 | 22 | 23 |
| 24 | 25 | 26 | 27 | 28 | 29 | 01 |
| 02 | 03 | 04 | 05 | 06 | 07 | 08 |
| 09 | 10 | 11 | 12 | 13 | 14 | 15 |
| 16 | 17 | 18 | 19 | | | |

More Front Page Archives

Viewpoints
Opinions/Letters
Basic Rules

Bridge, No Bridge By Dan Williams - This was quite entertaining reading about the bridges here in Alaska. Now it is quite OLD. People, the bridge is not going to happen, Governor Palin axed that idea. The bridge is old news. Some complain about the ferry to the airport and having to wait, and then brining in the emergency vehicles having to wait. This I know for fact that the ferry will break the schedule for emergency vehicles. - More...
Wednesday - March 19, 2008

Proposal to relocate the Ketchikan Borough Offices to the Plaza By Robert Nedzwecky, Jerry Pierce, Dave Filyaw - We are writing to express our support of Ketchikan Plaza LLC's proposal to relocate the Ketchikan Borough Offices to the Plaza for the following reasons: - More...
Wednesday - March 19, 2008

Non-profits By Beth Antonsen - Jay Jones' letter caught my attention because it brought up the revolving door at Gateway Human Services. Having worked at Gateway I felt I should respond and did. When I got to the end of Jones' letter I was taken aback by his statement about downtown Ketchikan being infested with non-profits. The main non-profits that I know about downtown are Community Connections and the Arts Council. I must protest his lumping those beloved agencies in with rats and roaches. - More...
Wednesday - March 19, 2008

Why you love Alaska! By Maria Hite - Hi! My name is Maria Hite. I am in the 7th grade at Queen of Peace School in Mishawaka, Indiana. I am doing a report on a state. I chose Alaska. - More...
Wednesday - March 19, 2008

Gateway Human Services' Revolving Door By Beth Antonsen - There has been a huge turnover in directors at Ketchikan Gateway Human Services and the services there are very important. There are several unsung heroes at Gateway and for the most part it is a tough job working there. Dealing with people and their plethora of problems can be very draining. I am speaking as an 8 year employee at Gateway. My job was phased out 6 years ago. The rewards where getting to help people and see them achieve positive goals in their lives. - More...
Monday PM - March 17, 2008

STIMULUS LOAN By R.K. Rice - Our household has received our first application for our "stimulus payment" from the IRS. This year the federal deficit is projected to be only $163 billion. So far this decade the total deficit is over 1 trillion dollars. That is money that we borrow from various lenders around the world and largely the Chinese. The taxpayers pay the interest on these loans. As we are currently in a deficit spending year, this means we must borrow the $180 billion or so that the federal government is sending out to placate the US taxpayers. - More...
Monday PM - March 17, 2008

Kink Arm Bridge By Jerilyn Lester - Your loyalty is admirable for someone here for such a short time. What do you think a bridge to and across the two islands next to Ketchikan would do? It would allow us to get to and from our airport without having to wait for the ferry; it would allow us to access land and development on Gravina Island and Pennock Island as well. I do know that some think we don't need to develop that land and some think the only reason for this bridge is to make sure that the former Governor can get to his land, but 30 years ago we were promised the bridge to allow us to get to our airport, Ketchikan International Airport, to be more precise. - More...
Monday PM - March 17, 2007

Ketchikan Mental Health Services By Carol Alley - Our silence as a community regarding the lack of adequate mental health and substance abuse services is deafening. Those most in need likely lack the ability to voice this concern for themselves. Those providing services in our community, and the ancillary staff working with them, find themselves overworked and under-appreciated. - More...
Saturday PM - March 15, 2008

Why is there high a turnover for Director at Gateway Human Services? By Jay Jones - Hey "Fourth Estate", why is there such a high turnover for Director at Gateway Human Services. As taxpayers, we are the bosses, we ought to know the facts. And what has been the average weekly client count at the city-run treatment center since the first of the year? And what do they pay a counselor with a bachelor's degree? I guess if I want questions asked or answered I'll have to ask the City Manager or City Council myself. - More...
Saturday PM - March 15, 2008

Ketchikan Volunteer Rescue Squad & HB 320 By Jerry L. Kiffer - The search and rescue community received some good news this week with the passage of HB 320 through the State House the bill has been sent on to the Senate for their approval.. For those who may be unfamiliar with this legislation HB 320 will fill a dire need to support our search and rescue volunteers if they are injured during the training missions necessary to participate in search and rescue activity. As with much of the State the volunteer professionals working for the Ketchikan Volunteer Rescue Squad are not paid for their service, nor are they compensated for their participation in training missions to keep their skills honed. - More...
Saturday PM - March 15, 2008

Thank You Tom Fisher By Shaun Haseltine - Thank you to Mr. Fisher, I was glad and surprised to see a Ketchikan resident say publicly that the commercial fishing industry is alive and very much healthy. - More...
Saturday PM - March 15, 2008

Kink Arm Bridge By Ken Hudson - I don't know about Ketchikan but I do know about Anchorage and the Mat-Su Borough. Both of these areas are still growing even in a slowing economy, few areas still are. A bridge across the Knik Arm would open up new land to relieve Anchorages land shortage, stimulate the economy in the area and provide an alternate route to the Mat-Su. - More...
Saturday PM - March 15, 2008

Medical delivery systems By Mark Neckameyer - I respect Joel Galli's intelligent comparison of Medical systems in the USA and in Germany but Joe, have you been in or done business in Germany lately? Until very recently I was there every three months. Their tax rate is HUGE. The sales tax (VAT) is 19%. The price of gasoline is double our high price and most of that is tax. Income taxes are much higher and are more pervasive. I believe you pay a tax on each and every TV you have in your home for instance. The cost of manufacturing anything in Germany is so much higher than about anywhere else that even the highly intelligent and educated people of that much smaller nation, are suffering economically and their factory jobs are leaving for China and points east even faster than ours. - More...
Saturday PM - March 15, 2008

In Praise of Nazi Medical Economics? By Bob Harmon - I can't believe I just read Mr. Galli's story praising the way Germans save money to provide for better citizen medical care. Mr. Galli even mentions the 1930s in his letter. I am just a retired High School teacher but the way I remember it is the Germans gassed and cooked all or most of their disabled, retarded and even Gay citizens along with millions of Jews and Gypsies and Slavs and others. Maybe they have racially purified their genetics now so they can spend less on medicine? Sitnews is to be applauded for putting something like this out so we can all see how some people feel about sensitive issues. - More...
Saturday PM - March 15, 2008

Veneer Mill Shut Down By Mary Lynn Dahl - The veneer mill operated by Renaissance Ketchikan Group, LLC, a corporation owned by Jerry Jenkins, is now delinquent on more than $100,000 in property taxes. Tax delinquency normally results in foreclosure, unless all back taxes and penalties are paid. That seems unlikely, since the mill has shut down several times and is currently shut down yet again. Most of the mill employees have been laid off, unfortunately. - More...
Wednesday AM - March 12, 2008

Community's Youth By Judith Green - In response to these notes about Our Community's Youth, let us not forget that there are other activities besides sports that attract our youth, from preschool through high school years; and even continue on through adult years. That would be the Arts; my specialty being M U S I C. - More...
Wednesday AM - March 12, 2008

Clean Elections Works By Eric Ehst - The letter published Thursday attacking the working of the Clean Elections system of public campaign financing in Arizona does not present a true picture of the results. The referenced report from which the examples are taken uses cherry picked and distorted data to support a preordained and biased conclusion. - More...
Wednesday AM - March 12, 2008

More Letters/Viewpoints
Webmail your letter or
Email Your Letter To: editor@sitnews.us

---

E-mail your news tips, news
releases & photos to:
editor@sitnews.us

SitNews
Stories in the News
©1999 - 2008
Ketchikan, Alaska

M.C. Kauffman, Webmaster/Editor, &
Graphic Designer
webmaster@sitnews.us

In Memory of SitNews' first editor,
Dick Kauffman
1932-2007

Locally owned & operated.
Online since 1999

Articles & photographs that appear in SitNews are protected by copyright and may not be reprinted or redistributed without written permission from and payment of required fees to the proper sources.