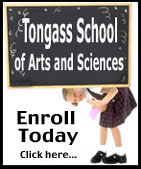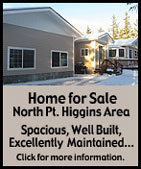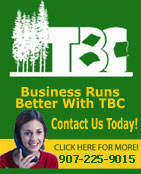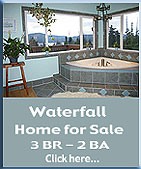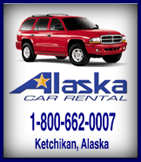 Contact


Webmail Letters


News Tips


Search Sitnews


Copyright Info


Archives
Today's News


Alaska


Ketchikan


Top Stories


U.S. News


U.S. Politics


Stock Watch


Personal Finance


Science News


US Education News


Parenting News


Seniors News


Medical News


Health News


Fitness


Offbeat News


Online Auction News


Today In History


Product Recalls


Obituaries
Quick News Search


Alaska


Ketchikan


SE Alaska


Alaska News Links
Columns - Articles


Dave Kiffer


Parnassus Reviews


Fish Factor


Chemical Eye On...


Bob Ciminel


Rob Holston


More Columnists
Ketchikan


Our Troops
Historical Ketchikan


June Allen


Dave Kiffer


Louise B. Harrington
Recognition


Match of the Month


Asset Builders
Ketchikan Arts & Events


Ketchikan Museums


KTN Public Library


Parks & Recreation


Chamber
Lifestyles


Home & Garden


Food & Drink


Arts & Culture


Book Reviews


Movie Reviews


Celebrity Gossip
On the Web


Cool Sites


Webmaster Tips


Virus Warnings
Sports


Ketchikan Links


Top Sports News
Public Records


FAA Accident Reports


NTSB Accident Reports


Court Calendar


Court Records Search


Wanted: Absconders


Sex Offender Reg.


Public Notices
Weather, Webcams


Today's Forecast


KTN Weather Data


AK Weather Map


Ketchikan Webcam


SE AK Webcams


Alaska Webcams


AK Earthquakes


Earthquakes
TV Guide


Ketchikan
Ketchikan Phone Book


Yellow Pages


White Pages
Employment


Employment
Government Links


Local Government


State & National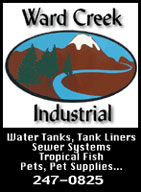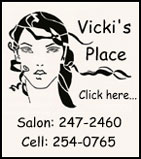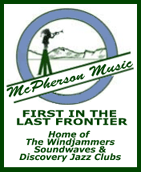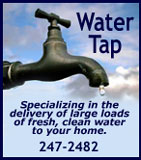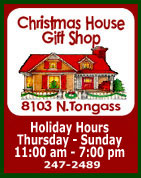 Saturday
March 15, 2008



Ward Lake Mysteries
Elias (3-years old) explores the mysteries of Ward Lake.
Front Page Photo by Greg Bolshakoff

Alaska: Senators adopt new strategy for Arctic National Wildlife Refuge By ERIKA BOLSTAD - Hoping to capitalize on the concerns of ordinary consumers at the gas pump, Alaska Sens. Lisa Murkowski and Ted Stevens introduced legislation this week that would allow drilling in the Arctic National Wildlife Refuge if the price of oil hits $125 a barrel.

The senators hope that high oil prices, hovering at $110 a barrel, will change the minds of fellow senators who, until now, have been opposed to opening the wildlife refuge to drilling. The two Republicans are hoping that the next clamor for drilling in ANWR will come from consumers who see the price of a gallon of gas creeping closer to $4 a gallon.

"This has got to come from the ground up," Murkowski said. "From the constituents, from the American consumer saying, 'Enough, Congress.' This is the No. 1 issue domestically in the country right now, what is happening with the price of energy."

Efforts to open up the refuge for drilling go way back in Congress, with Stevens or Murkowski (or her father, Frank Murkowski, a former senator and governor) offering up some form of legislation annually. In 2005, when Congress rejected yet another bid to open the refuge to development, Stevens called it the "saddest day of my life."

This year's proposal has a few new twists that Murkowski, the lead sponsor, says might help persuade some former skeptics. - More...
Saturday - March 15, 2008

Alaska: FY2008 Revenues Expected to Reach Record Levels - Alaska Department of Revenue Commissioner Patrick Galvin on Friday released the Preliminary Spring Forecast for FY 2008. General Purpose Unrestricted Revenue for FY 2008 is projected to be a record high $8.5 billion. Alaska's new production tax is projected to bring in about $4.85 billion or about 57% of General Purpose Unrestricted Revenue. The final forecast will be released after the March 31 production tax filing deadline so the department has the opportunity to include actual payments from the company's annual returns.

Revenue officials project crude oil prices on the West Coast at $84.18 per barrel for FY 2008, reflecting a 37% increase from the FY 2007 level of $61.63 per barrel. The department projects ANS crude oil prices will decline to $83.04 per barrel in FY 2009.

FY 2008 North Slope production is forecast to average about 719,800 barrels per day, down 2.7% from the FY 2007 average of 739,700 barrels per day. Production is forecast to decline another 5.8% in FY 2009 to 678,300 barrels per day.

FY 2008 North Slope lease expenditures are projected to total about $4.3 billion - a 17% increase from FY 2007 levels of $3.7 billion. Lease expenditures are forecast to increase another 8% to $4.6 billion in FY 2009 - More...
Saturday - March 15, 2008

Southeast Alaska: Helping Southeast Alaska communities find renewable energy solutions - USDA Forest Service units on opposite coasts of North America worked together recently to show Alaska communities how to reduce fuel-oil dependence and derive alternative energy from their local renewable resources.

Biomass Tour
Photo courtesy USFS

The Forest Service introduced Alaska officials to processes and equipment used to produce and utilize energy from woody biomass and cellulose-based household waste, such as paper and cardboard.

The Forest Service's Pacific Northwest Research Station brought the group from Thorne Bay, Alaska, to New England, where the Forest Service's Northeastern Area State and Private Forestry branch led them on tours of seven local facilities involved with biomass. The technical assistance tour ran Jan. 22-24.

Station Research Forester Allen Brackley led the trip to explore available biomass technologies in use outside of Alaska. He said he was very pleased with the results of the trip.

"When you look at some of the facilities we visited, you can tell there's a lot of potential for using similar facilities in Southeast Alaska," said Brackley.

Facilities toured across New Hampshire, Massachusetts, and Connecticut varied in function and design. Site visits included a wood pellet production plant, a special needs educational facility, a biomass energy power plant, a college campus, paper and cardboard densification materials production plants and a hospital. All either produced wood-based fuel or utilized bio-mass for local heating, cooling, and power.

"This trip proved to them that it's possible to use biomass from local, renewable resources for energy production," said Rob Clark, a forest resource management group leader from the Forest Service's Durham, N.H., field office. "Instead of shipping their paper and cardboard to Seattle for recycling, we showed them options to recycle it locally into fuel to heat buildings or produce electricity. That saves money and makes sense." - More...
Saturday - March 14, 2008

Alaska Science: Green, leafy invaders finding a home in Alaska by NED ROZELL - With only five roads connecting it to the outside world, and a small number of airports and seaports, Alaska is more like an island than the peninsula it is. That isolation has helped save Alaska from the widespread invasion of non-native plants, but exotics are finding their way in.

Hairy catsear is an invasive plant that is spreading into Alaska.
Photo courtesy U.S. Forest Service.

In 1968, Eric Hulten documented about 175 exotic plant species in Alaska. During a 2006 count of Alaska plants, researchers came up with about 275 plants new to the state. Those plants have made it into the state as their seeds have hitchhiked in on vehicles and by other means. Alaskans have also imported non-native seeds in bales of hay and potted soil.

Jeff Conn has studied the latter two pathways for weeds to gain access into Alaska. He is a weed specialist with the USDA Agricultural Research Service who also is an affiliate faculty member at the University of Alaska Fairbanks. Conn, Casie Stockdale, and Jennifer Morgan purchased bales of hay and straw from Alaska feed stores and then shook out the bales over screens. After seeds fell onto the screens, they planted them, and up popped 15 weed species not known to grow in Alaska, along with 17 types that already grow here. Because people spread hay and straw in horse corrals and dog yards-both places with disturbed soil and plenty of fertilizer - imported hay and straw bales could be significant vectors of alien plants in the Alaska countryside.

Why should anyone care about Alaska having more plants, especially some that result in pretty colors along our roadside from varieties such as the blue-flowered bird vetch or the purple loosestrife?

"You want to preserve an ecosystem the way it is," Conn said. "(Invasive species) can change the speed or direction of plant succession, they can compete with and eliminate other plants, and they can change fire frequencies (cheatgrass, a common invader in the west, flourishes and then dies in the same season, leaving behind a flammable understory). - More...
Saturday - March 14, 2008




Ketchikan

Ketchikan Police Report
AK Troopers Daily Dispatch
Today's Forecast
Satellite
Today's Weather Images
Marine Forecasts
Ketchikan Weather Data
Current AK Weather Map

CLASSIFIEDS

Publish ad
Please select the proper category before posting.




CLASSIFIEDS' CATEGORIES

Announcements and
Help Wanted
For Sale / Free Stuff
Garage Sales
Homes / Apts/ Property
Pets
Wanted
Lost & Found
Local Services
Publish your ad

Front Page Archives
Feb. - March 2008

| | | | | | | |
| --- | --- | --- | --- | --- | --- | --- |
| S | M | T | W | T | F | S |
| | | | | | 01 | 02 |
| 03 | 04 | 05 | 06 | 07 | 08 | 09 |
| 10 | 11 | 12 | 13 | 14 | 15 | 16 |
| 17 | 18 | 19 | 20 | 21 | 22 | 23 |
| 24 | 25 | 26 | 27 | 28 | 29 | 01 |
| 02 | 03 | 04 | 05 | 06 | 07 | 08 |
| 09 | 10 | 11 | 12 | 13 | 14 | 15 |

More Front Page Archives

Viewpoints
Opinions/Letters
Basic Rules

Ketchikan Mental Health Services By Carol Alley - Our silence as a community regarding the lack of adequate mental health and substance abuse services is deafening. Those most in need likely lack the ability to voice this concern for themselves. Those providing services in our community, and the ancillary staff working with them, find themselves overworked and under-appreciated. - More...
Saturday PM - March 15, 2008

Why is there high a turnover for Director at Gateway Human Services? By Jay Jones - Hey "Fourth Estate", why is there such a high turnover for Director at Gateway Human Services. As taxpayers, we are the bosses, we ought to know the facts. And what has been the average weekly client count at the city-run treatment center since the first of the year? And what do they pay a counselor with a bachelor's degree? I guess if I want questions asked or answered I'll have to ask the City Manager or City Council myself. - More...
Saturday PM - March 15, 2008

Ketchikan Volunteer Rescue Squad & HB 320 By Jerry L. Kiffer - The search and rescue community received some good news this week with the passage of HB 320 through the State House the bill has been sent on to the Senate for their approval.. For those who may be unfamiliar with this legislation HB 320 will fill a dire need to support our search and rescue volunteers if they are injured during the training missions necessary to participate in search and rescue activity. As with much of the State the volunteer professionals working for the Ketchikan Volunteer Rescue Squad are not paid for their service, nor are they compensated for their participation in training missions to keep their skills honed. - More...
Saturday PM - March 15, 2008

Thank You Tom Fisher By Shaun Haseltine - Thank you to Mr. Fisher, I was glad and surprised to see a Ketchikan resident say publicly that the commercial fishing industry is alive and very much healthy. - More...
Saturday PM - March 15, 2008

Kink Arm Bridge By Ken Hudson - I don't know about Ketchikan but I do know about Anchorage and the Mat-Su Borough. Both of these areas are still growing even in a slowing economy, few areas still are. A bridge across the Knik Arm would open up new land to relieve Anchorages land shortage, stimulate the economy in the area and provide an alternate route to the Mat-Su. - More...
Saturday PM - March 15, 2008

Medical delivery systems By Mark Neckameyer - I respect Joel Galli's intelligent comparison of Medical systems in the USA and in Germany but Joe, have you been in or done business in Germany lately? Until very recently I was there every three months. Their tax rate is HUGE. The sales tax (VAT) is 19%. The price of gasoline is double our high price and most of that is tax. Income taxes are much higher and are more pervasive. I believe you pay a tax on each and every TV you have in your home for instance. The cost of manufacturing anything in Germany is so much higher than about anywhere else that even the highly intelligent and educated people of that much smaller nation, are suffering economically and their factory jobs are leaving for China and points east even faster than ours. - More...
Saturday PM - March 15, 2008

In Praise of Nazi Medical Economics? By Bob Harmon - I can't believe I just read Mr. Galli's story praising the way Germans save money to provide for better citizen medical care. Mr. Galli even mentions the 1930s in his letter. I am just a retired High School teacher but the way I remember it is the Germans gassed and cooked all or most of their disabled, retarded and even Gay citizens along with millions of Jews and Gypsies and Slavs and others. Maybe they have racially purified their genetics now so they can spend less on medicine? Sitnews is to be applauded for putting something like this out so we can all see how some people feel about sensitive issues. - More...
Saturday PM - March 15, 2008

Veneer Mill Shut Down By Mary Lynn Dahl - The veneer mill operated by Renaissance Ketchikan Group, LLC, a corporation owned by Jerry Jenkins, is now delinquent on more than $100,000 in property taxes. Tax delinquency normally results in foreclosure, unless all back taxes and penalties are paid. That seems unlikely, since the mill has shut down several times and is currently shut down yet again. Most of the mill employees have been laid off, unfortunately. - More...
Wednesday AM - March 12, 2008

Community's Youth By Judith Green - In response to these notes about Our Community's Youth, let us not forget that there are other activities besides sports that attract our youth, from preschool through high school years; and even continue on through adult years. That would be the Arts; my specialty being M U S I C. - More...
Wednesday AM - March 12, 2008

Clean Elections Works By Eric Ehst - The letter published Thursday attacking the working of the Clean Elections system of public campaign financing in Arizona does not present a true picture of the results. The referenced report from which the examples are taken uses cherry picked and distorted data to support a preordained and biased conclusion. - More...
Wednesday AM - March 12, 2008

More Letters/Viewpoints
Webmail your letter or
Email Your Letter To: editor@sitnews.us

---

E-mail your news tips, news
releases & photos to:
editor@sitnews.us

SitNews
Stories in the News
©1999 - 2008
Ketchikan, Alaska

M.C. Kauffman, Webmaster/Editor, &
Graphic Designer
webmaster@sitnews.us

In Memory of SitNews' first editor,
Dick Kauffman
1932-2007

Locally owned & operated.
Online since 1999

Articles & photographs that appear in SitNews are protected by copyright and may not be reprinted or redistributed without written permission from and payment of required fees to the proper sources.