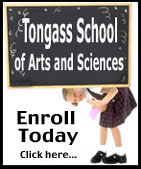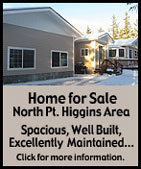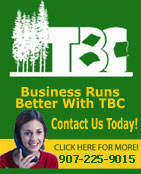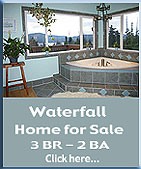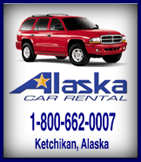 Contact


Webmail Letters


News Tips


Search Sitnews


Copyright Info


Archives
Today's News


Alaska


Ketchikan


Top Stories


U.S. News


U.S. Politics


Stock Watch


Personal Finance


Science News


US Education News


Parenting News


Seniors News


Medical News


Health News


Fitness


Offbeat News


Online Auction News


Today In History


Product Recalls


Obituaries
Quick News Search


Alaska


Ketchikan


SE Alaska


Alaska News Links
Columns - Articles


Dave Kiffer


Parnassus Reviews


Fish Factor


Chemical Eye On...


Bob Ciminel


Rob Holston


More Columnists
Ketchikan


Our Troops
Historical Ketchikan


June Allen


Dave Kiffer


Louise B. Harrington
Recognition


Match of the Month


Asset Builders
Ketchikan Arts & Events


Ketchikan Museums


KTN Public Library


Parks & Recreation


Chamber
Lifestyles


Home & Garden


Food & Drink


Arts & Culture


Book Reviews


Movie Reviews


Celebrity Gossip
On the Web


Cool Sites


Webmaster Tips


Virus Warnings
Sports


Ketchikan Links


Top Sports News
Public Records


FAA Accident Reports


NTSB Accident Reports


Court Calendar


Court Records Search


Wanted: Absconders


Sex Offender Reg.


Public Notices
Weather, Webcams


Today's Forecast


KTN Weather Data


AK Weather Map


Ketchikan Webcam


SE AK Webcams


Alaska Webcams


AK Earthquakes


Earthquakes
TV Guide


Ketchikan
Ketchikan Phone Book


Yellow Pages


White Pages
Employment


Employment
Government Links


Local Government


State & National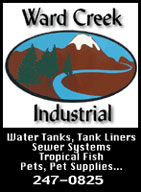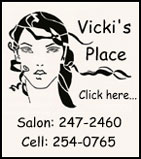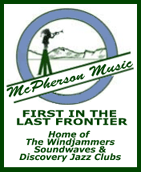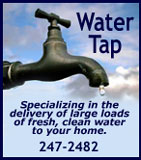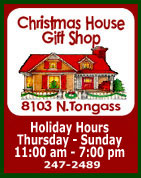 Tuesday
March 25, 2008



Tongass Narrows
South of Ketchikan looking towards Pennock Island.
Front Page Photo by Carl Thompson

National: King's dream elusive on eve of 40th anniversary of death By BARTHOLOMEW SULLIVAN - In a year in which an African American has a good chance of being elected president, only 3 percent of Americans believe that Martin Luther King's dream of a color-blind society has been achieved.

As the country pauses to recall the 40th anniversary of King's assassination in Memphis, Tenn. on April 4, a survey conducted by Ohio University and Scripps Howard News Service shows that 39 percent of black Americans say the country has "a long way to go" toward achieving that dream, compared to just 20 percent of white respondents.

The survey also found that while 52 percent of respondents said King had a "great influence" and 66 percent said the civil rights movement is still relevant, only 10 percent said they speak frequently about King.

The survey of 1,012 respondents focused on King and his legacy. Among the survey's findings:

- Sixty-two percent of younger Americans (ages 18-24) think King has a "great influence" on daily life in America, more so than any other age category.

- Black respondents (75 percent) suggest King has a "great influence" on daily life in America much more than white respondents (47 percent), Hispanics (63 percent) or Asian-Americans (40 percent).

- More African-Americans than white respondents think Memphis' image was harmed by the 1968 assassination, but large majorities of both groups believe the city's reputation was not harmed at all.

Overall, about 12 percent said the city's reputation suffered as the venue of the killing while 75 percent said it had not. The remainder were undecided.

By race, however, more than a fifth of African Americans surveyed thought the city's reputation suffered, while less than a tenth of white respondents did.

Dorothy Patton, 79, a former domestic worker in Lowndes County, Ala., now living in Detroit, said Memphis had a reputation, but that she has returned several times for church revivals, and would again. An African American, she remembers the breaking news of April 4, 1968, but said she doesn't hold it against Memphis.

Similarly, Marvin W. Hunter, 52, of Sandusky, Ohio, told the survey questioners that he had felt in the past that the city's image was harmed but has since reconsidered.

"I'm a God-fearing man. Martin Luther King to me was a prophet. Once he came to do God's work and his work was finished, God called him home," said Hunter, also an African American. "If it wouldn't have been Memphis, it would have been someplace else. When God's getting ready for you, it doesn't matter where you are." - More...
Tuesday - March 25, 2008

Alaska: Study shows bear pepper spray a viable alternative to guns for deterring bears - Hikers and campers venturing into bear country this spring may be safer armed with 8-ounce cans of bear pepper spray than with guns, according to a new study led by a Brigham Young University bear biologist and funded by the U.S. Geological Survey, Alaska Science Center.

BYU bear biologist Thomas S. Smith published a study on the effectiveness of bear spray for deterring aggressive bears. Here he is pictured with an unconscious "mother" polar bear - "If she were conscious, she'd be holding me," Smith said.
Photo by Thomas S. Smith

Thomas S. Smith, associate professor of wildlife science, has conducted field work among bears for 16 years and has never used bear spray, although he carries it faithfully. "I wish I had more scary stories to share, but I've behaved myself," said Smith, emphasizing that caution and wisdom are the best way to prevent bear attacks. - More...
Tuesday - March 25, 2008

Alaska: ARREST IN BANK ROBBERY OF CREDIT UNION ONE - Anchorage, Alaska ­ United States Attorney Nelson P. Cohen announced Friday, that Ian Lee Pagel, resident of Anchorage, Alaska, appeared in federal court after his arrest on a criminal complaint charging him with bank robbery.

The complaint named Pagel, age 33, as the sole defendant.- More...
Tuesday - March 25, 2008

Consumer Issues: Rising fuel and grain costs weigh on grocery bills By BETHANY CLOUGH - Beleaguered consumers can count on rising grocery bills for the foreseeable future, as fuel and grain prices continue to spiral, experts say.

Food prices rose 4.5 percent during the 12 months ending Feb. 29, according to the federal government's Consumer Price Index. That's about double the typical annual increase, said Ephraim Leibtag, an economist with the U.S. Department of Agriculture's Economic Research Service.

Milk and eggs especially have risen sharply over the past 12 months: 26 percent and 24 percent, respectively.

Over the past five years in urban areas, a dozen eggs increased about a dollar while a gallon of milk rose $1.18, the Bureau of Labor Statistics found.

Rising fuel costs affect every food delivered by truck. Other factors are specific to certain industries, such as bad weather in Florida that weakened supplies of tomatoes and caused a price spike in January. The fast-growing ethanol industry, which turns corn into fuel, affects a range of foods. - More...
Tuesday - March 25, 2008

Columns - Commentary

Dave Kiffer: What ARE They Drinking In West Virginia? - Sometimes you see a headline that makes you laugh.

For example, this howler from USA Today a short time ago.

"LA Water Tops National Taste Test"

Okay. Sure. Gotta to be the best at being the worst, right?.

And I'm not just taking a cheap shot at LA here. I spent several years drinking that sludge they called tap water.

That of course was back in the days when "designer water" was pretty much a blip on the radar. It was something that only those rich Beverly Hills' types could afford.

Anyway, in those days of yore, LA tap water had some interesting "qualities" about it. Especially to someone who had grown on Ketchikan tap water. - More...
Tuesday - March 25, 2008

Martin Schram: One more chance to get it right in Iraq - We Americans have just one more chance to get it right in Iraq.

We failed tragically in the invasion of Iraq five years ago when our leaders marched us into the war without a clue about the tumult and insurgency that would result from a policy that was built upon baseless assumptions, blind faith and boundless hubris.

We failed again when we re-elected the president who had committed our troops to a war with no defined end point, siphoned resources from our mission of crushing al Qaeda and stabilizing Afghanistan -- and was blindsided when his failed policy spurred the emergence of a new al Qaeda in Iraq.

And we in the news media also have been failing, this time in Campaign 2008. We have been failing to insist that the presidential candidates demonstrate something that our current president never understood -- the range of consequences of their Iraq war plans. - More...
Tuesday - March 25, 2008




Public Opinion Poll

The General Services Administration, landlord of the downtown Federal Building, plans to paint the structure this summer. Should GSA go with the original, historic white; or retain the "pink salmon" color?

Federal Building
File Photo by Dick Kauffman

Ketchikan Federal Building Added to National Register of Historic Places - To some locals it is the "Big Pink."

The workers within its walls often call it the "Pepto (Bismo) Palace." - Read this archived story by DAVE KIFFER...

Public Meetings

The Ketchikan School Board will hold a public meeting in the City Council Chamber on Wednesday, March 26, 2008 at 6:00 pm
Download the agenda and information packets (pdf)

Ketchikan

Ketchikan Police Report
AK Troopers Daily Dispatch
Today's Forecast
Satellite
Today's Weather Images
Marine Forecasts
Ketchikan Weather Data
Current AK Weather Map

CLASSIFIEDS

Publish ad
Please select the proper category before posting.




CLASSIFIEDS' CATEGORIES

Announcements and
Help Wanted
For Sale / Free Stuff
Garage Sales
Homes / Apts/ Property
Pets
Wanted
Lost & Found
Local Services
Publish your ad

More Front Page Archives

Viewpoints
Opinions/Letters
Basic Rules

School budget process By Charles Edwardson - I am afraid this letter will be too late for the budget comment period for the district on March 26, 2008, never the less I urge the people who have time to participate in this process to express your opinions. - More...
Tuesday PM - March 25, 2008

Rev. Wright's viewpoint of America is wrong By Patty Alsup - I consider Rev.Wright's speech just a speech & not a sermon. The speech did not address religious ideals it appears to promote only hate for white people & for America. If this is the type of speeches he promotes then it is no wonder the African American population can not forget Slavery or Racism! People need to remember that Slavery is an unfortunate history. But that is what it is .. "History"! A War was fought to also abolish Slavery... Slavery is not now. - More...
Tuesday PM - March 25, 2008

Hillary's wild stories and ... Lies! By Mark Neckameyer - The crazy stories Hillary has been telling make no sense. We all have seen people with no "resume" make up tales of war heroism or athletic accomplishments but Hillary has had a stellar career; top corporate attorney, First Lady, U.S. Senator and more. So why the crazy tales? Here are a few examples; - More...
Tuesday PM - March 25, 2008

Thank you Ketchikan! By Angie Olson - I am so proud to call Ketchikan my home! My friends and I decided to put together a community Easter egg hunt out at Ward Lake, the support we received was amazing!! - More...
Monday PM - March 24, 2008

The Bridge By Chuck Saunders - The first time I ever heard of "the bridge" was when it hit national news due to the cost. Having visited Ketchikan several times now, I think I understand the need for "the bridge". - More...
Monday PM - March 24, 2008

Behavioral Health Services By Camielle Call - I am the most recent director of Gateway Center for Human Services, having tendered my resignation on or about March 1 of this year. It is important for me to clarify some issues associated with this position and with recent SitNews letters and the Ketchikan Daily News of March 8 - 9. - More...
Saturday - March 22, 2008

Infestation of Local Faith Groups By George Miller - There a several local churches downtown who could be listed as part of the 'infestation of non-profits' -- at least in the eyes of those who might belittle faith along with everything else. It is a proven fact, practiced by even the faithless rich, that generosity brings financial health -- and that the opposite is also true. Those who support groups that are doing good for our community are doing themselves a favor. - More...
Saturday - March 22, 2008

Petition to the MIC Council to apply Due Process By Steven G. Booth - A Petition to the MIC Council to apply Due Process states: We, the undersigned Members of the Metlakatla Indian Community (MIC), do hereby in signing this petition affirm that every Member should have a basic right to due process of MIC laws and procedures when faced with charges against us in MIC remedial forums. When MIC Council violated Mayor John A. Scudero, Jr. s due process rights on February 6, 2008, the Council set (or continued to set) a precedent for the type of treatment any Member can expect at all MIC remedial forums, including tribal government. - More...
Saturday - March 22, 2008

Non-Profits By Debra Pomeroy-Dundas - In response to Jay Jones' letter, I also have to protest with Ms. Antonsen! Not only is this non-profit agency, Community Connections, an asset to Ketchikan and the many people they help, they are part of the out lined communities, providing respite care and PCA services! They also employee people in other communities. - More...
Saturday - March 22, 2008

The Bridge By Forrest Mackie - I had a thought outside the box! I heard it said once that it would be cheaper to build an airport on this side that we could drive to than build a bridge. - More...
Saturday - March 22, 2008

Stimulus Loan By Judith Green - Thank you, RK Rice, for your thoughts about the Stimulus Loan which is being offered to citizens by our Federal Government. - More...
Saturday - March 22, 2008

More Letters/Viewpoints
Webmail your letter or
Email Your Letter To: editor@sitnews.us

---

E-mail your news tips, news
releases & photos to:
editor@sitnews.us

SitNews
Stories in the News
©1999 - 2008
Ketchikan, Alaska

M.C. Kauffman, Webmaster/Editor, &
Graphic Designer
webmaster@sitnews.us

In Memory of SitNews' first editor,
Dick Kauffman
1932-2007

Locally owned & operated.
Online since 1999

Articles & photographs that appear in SitNews are protected by copyright and may not be reprinted or redistributed without written permission from and payment of required fees to the proper sources.