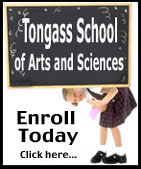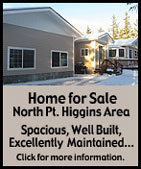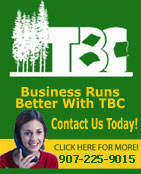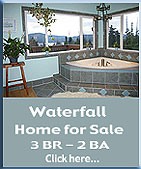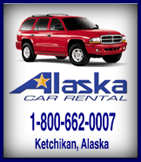 Contact


Webmail Letters


News Tips


Search Sitnews


Copyright Info


Archives
Today's News


Alaska


Ketchikan


Top Stories


U.S. News


U.S. Politics


Stock Watch


Personal Finance


Science News


US Education News


Parenting News


Seniors News


Medical News


Health News


Fitness


Offbeat News


Online Auction News


Today In History


Product Recalls


Obituaries
Quick News Search


Alaska


Ketchikan


SE Alaska


Alaska News Links
Columns - Articles


Dave Kiffer


Parnassus Reviews


Fish Factor


Chemical Eye On...


Bob Ciminel


Rob Holston


More Columnists
Ketchikan


Our Troops
Historical Ketchikan


June Allen


Dave Kiffer


Louise B. Harrington
Recognition


Match of the Month


Asset Builders
Ketchikan Arts & Events


Ketchikan Museums


KTN Public Library


Parks & Recreation


Chamber
Lifestyles


Home & Garden


Food & Drink


Arts & Culture


Book Reviews


Movie Reviews


Celebrity Gossip
On the Web


Cool Sites


Webmaster Tips


Virus Warnings
Sports


Ketchikan Links


Top Sports News
Public Records


FAA Accident Reports


NTSB Accident Reports


Court Calendar


Court Records Search


Wanted: Absconders


Sex Offender Reg.


Public Notices
Weather, Webcams


Today's Forecast


KTN Weather Data


AK Weather Map


Ketchikan Webcam


SE AK Webcams


Alaska Webcams


AK Earthquakes


Earthquakes
TV Guide


Ketchikan
Ketchikan Phone Book


Yellow Pages


White Pages
Employment


Employment
Government Links


Local Government


State & National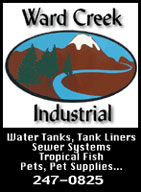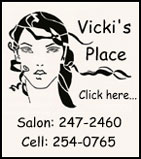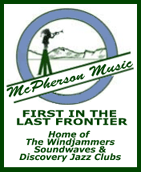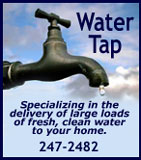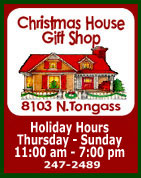 Monday
March 24, 2008



Easter Egg Hunt
Pictured are the 0-5 year olds. There was also a 6-12 year old group.
This community Easter egg hunt held Sunday at Ward Lake was organized by Angie Olson and friends.
Front Page Photo by Jim Lewis


Ketchikan: Hunt Photos Show Ketchikan in Pioneer Days By DAVE KIFFER - Of the handful of people who helped Ketchikan grow from a collection of beach shacks to a city in the early 1900s, one would be hard pressed to find a more crucial family than the Hunt family, which not only established one of the earliest businesses, but also documented the founding of Ketchikan with an extensive photo collection. - - More...
Saturday - March 22, 2008




Alaska: SEARCH SUSPENDED FOR MISSING ALASKA RANGER CREWMAN - The Coast Guard has suspended its search for the last missing crewmember of the fishing vessel Alaska Ranger.

Satoshi Konno, of Japan, has been missing since early Sunday morning after the Alaska Ranger sank. - More...
Monday PM - March 24, 2008

Alaska: Coast Guard and Good Samaritans Save 42 from Bering Sea, Four Dead, One Missing - The Coast Guard and fishing vessel Alaska Warrior have recovered 46 of 47 crewmembers from the fishing vessel Alaska Ranger 120 miles west of Dutch Harbor. Four crewmembers are reported deceased and one missing.

"Saving 42 people in Bering Sea in the winter is an incredible accomplishment," said Commander Todd Trimpert, Chief Incident Management 17th Coast Guard District and experienced Alaska rescue pilot, "we were very fortunate to have the Alaska Warrior in the area."

Crews from an H-60 Jayhawk helicopter from St. Paul, H-65 Dolphin helicopter deployed aboard CGC Munro, C-130 Hercules airplane from Air Station Kodiak and CGC Munro from Kodiak rescued 20 crewmembers in 10-foot seas and 25-knot winds seas while the fishing vessel Alaska Warrior rescued 22.

Coast Guard Cutter Munro remained on scene searching for the one missing individual from the Fishing Vessel Alaska Ranger. The Coast Guard MH-60 Jayhawk helicopter from St. Paul searched until dark Sunday and recommenced the search at first light Monday morning.

The fishing vessel Alaska Warrior arrived Sunday evening in Dutch Harbor with twenty-two survivors and three deceased from the fishing vessel Alaska Ranger. Twenty survivors and one deceased from the fishing vessel Alaska Ranger were on the Coast Guard Cutter Munro.

"This is one of the largest search and rescues cases in our recent history with 42 survivors saved from the frigid waters of Alaska (10 foot seas, 25 knots of wind with periods of winds of 35 knots, and sea temperatures between 35 and 40 degrees and air temperatures between 25 and 30 degrees) and included gallant efforts by Coast Guard crews on scene, including a Coast Guard rescue swimmer remaining in a raft for hours so as to allow more room in the helicopter for survivors suffering from hypothermia to reach critical care on board Coast Guard Cutter Munro," said Captain Mike Inman, Chief of Response for the Coast Guard 17th District in Juneau, Alaska.

"When we got on scene there was a spread, at least a mile long, of 13 survivors in gumby suits with strobe lights," said Aviation Survival Technician 2nd Class O'Brien Hollow, Coast Guard Air Station Kodiak, "I went down without disconnecting from the helicopter and picked them up one at a time." - More...
Monday - March 24, 2008

National: Next president will inherit a big fiscal challenge By CAROLYN LOCHHEAD - The two lawyers and the Navy pilot running for president declared their candidacies during a long economic expansion. But today, they are seeking to lead the world's biggest economy as policymakers scramble to confront a financial meltdown that at times has more resembled events in Argentina or Indonesia than the United States.

Whether a crisis has been prevented or postponed, the historic magnitude of Wall Street's tumult is all but certain to burden the next president with heavy baggage.

The Federal Reserve's emergency actions last week may stave off catastrophe, but they also planted the seeds for inflation and a devalued dollar. Foreigners who financed the huge U.S. trade deficit for years now are trying to shed dollars.

Plans in Congress to guarantee up to $300 billion in mortgages and rule changes that would allow two big government-sponsored housing lenders to finance more mortgages increase taxpayer exposure. The days of using home equity like an ATM are over. So is easy corporate lending. The crisis is taking much longer to unwind -- and having much bigger aftershocks -- than most people expected.

The worst may not be over.

When the Fed intervened to prevent the collapse of investment bank Bear Stearns from crashing the entire financial system, Republican Sen. John McCain was visiting Iraq. He issued no statements in reaction to the upheaval.

Democratic Sen. Hillary Rodham Clinton leaped on the crisis, touting her phone calls to the head of the New York Federal Reserve Bank and Treasury secretary, saying, "3 a.m. calls can be about economic crises as well as national-security ones," while showcasing her plans for a mortgage interest-rate freeze and moratorium on home foreclosures.

Rival Sen. Barack Obama was rushing to avert his own meltdown after tapes of the Rev. Jeremiah Wright's incendiary remarks aired. Obama praised the Fed's interventions. "My philosophy on this is that intervening in bubbles that burst is not always helpful and can just delay the pain," he said. "On the other hand, I do think what you don't want is a cascading decline."

Economics has never been the main interest of any of these presidential candidates, though each has respected economic advisers. - More...
Monday - March 24, 2008

Alaska: Palin Announces 2nd Best Year for Exports; Alaska's 2007 Numbers Reach $3.9 Billion - Governor Sarah Palin announced Thursday that the value of Alaska's exports for 2007 reached $3.9 billion, the second best year for exports.

"This is great news for Alaska, and I commend all of the Alaskans whose hard work benefits our state and its trade and foreign investment," Governor Palin said. "I thank all Alaskans working in the international arena, including the visitor industry, the state's international ports and airports, the schools and technical service companies."

Overall 2007 exports are down 3.8 percent from 2006's record-high $4 billion because of offsets in the export market. For example, zinc and gold exports rose significantly in 2007, while the value of Cook Inlet gas supply exports decreased and affected the value-added exports of liquefied natural gas and fertilizer.

"We are competing in domestic and international markets," Governor Palin said, "and let's remember we prepare best for that competition through a strong educational system and workforce development."

Both exports and foreign direct investment have been important to Alaska for more than six decades. Companies headquartered in Japan, Canada and Europe have invested significantly in the state's natural resources. - More...
Monday - March 24, 2008

Ketchikan: Soderlund Crowned Alaska Junior Miss - The Alaska Junior Miss for 2008 is Johanna Soderlund of Fairbanks. Soderlund won the pageant held Saturday at Ketchikan High School. This was the first year the annual pageant was held in Ketchikan.

Caitlyn Lewis of Ketchikan was first runner-up.

Johanna Soderlund (in purple) surrounded by Stacy Chiu, Kezia Mandregan, Katie Connor, Billie Rae Parrish, Mara Burley, Melissa Rawson and Caitlyn Lewis.
Photograph by Krystle Gomez

The ten high school students participating in the pageant were Johanna Soderlund, Stacy Chiu, Kezia Mandregan, Katie Connor, Billie Rae Parrish, Mara Burley, Melissa Rawson and Caitlyn Lewis. Participants were eligible for cash scholarships and scholarships from approximately 200 participating universities. - More...
Monday - March 24, 2008

Science - Technology: Scientists test ways to control aquatic aliens in Puget Sound By SUSAN GORDON - Could a salad-dressing ingredient help stewards of Puget Sound control aquatic aliens? In theory, yes. In practice, the answer could depend on the outcome of an experiment that began in February at Maury Island's Dockton Park in King County, Wash.

That's where the aliens, sponge look-alikes with a record of smothering marine life, established a foothold in Quartermaster Harbor.

The culprit is called Didemnum, a tunicate, or sea squirt, that hails from Japan. Tunicates -- named for their cloaks or tuniclike exteriors -- are filter feeders that grow in places where anemones, sea cucumbers and other bottom-feeding organisms live.

Like terrestrial invaders -- think Scotch broom and Himalayan blackberries -- non-native tunicates can crowd out the competition for nutrients and space.

The problem varieties are native to Asia. People first noticed them in the Sound in 1998, but no one knows exactly how or when they arrived.

"People tend to ignore tunicates until they are so abundant they can't be ignored any longer," said Gretchen Lambert, a Seattle marine biologist who has studied invasive tunicates all over the world.

Tunicates might have come to the Sound by way of international trade or the long-abandoned practice of importing shellfish seed from overseas. It's also possible that some varieties came from British Columbia, Lambert said. - More....
Monday - March 24, 2008




Ketchikan

Ketchikan Police Report
AK Troopers Daily Dispatch
Today's Forecast
Satellite
Today's Weather Images
Marine Forecasts
Ketchikan Weather Data
Current AK Weather Map

CLASSIFIEDS

Publish ad
Please select the proper category before posting.




CLASSIFIEDS' CATEGORIES

Announcements and
Help Wanted
For Sale / Free Stuff
Garage Sales
Homes / Apts/ Property
Pets
Wanted
Lost & Found
Local Services
Publish your ad

More Front Page Archives

Viewpoints
Opinions/Letters
Basic Rules

Thank you Ketchikan! By Angie Olson - I am so proud to call Ketchikan my home! My friends and I decided to put together a community Easter egg hunt out at Ward Lake, the support we received was amazing!! - More...
Monday PM - March 24, 2008

The Bridge By Chuck Saunders - The first time I ever heard of "the bridge" was when it hit national news due to the cost. Having visited Ketchikan several times now, I think I understand the need for "the bridge". - More...
Monday PM - March 24, 2008

Behavioral Health Services By Camielle Call - I am the most recent director of Gateway Center for Human Services, having tendered my resignation on or about March 1 of this year. It is important for me to clarify some issues associated with this position and with recent SitNews letters and the Ketchikan Daily News of March 8 - 9. - More...
Saturday - March 22, 2008

Infestation of Local Faith Groups By George Miller - There a several local churches downtown who could be listed as part of the 'infestation of non-profits' -- at least in the eyes of those who might belittle faith along with everything else. It is a proven fact, practiced by even the faithless rich, that generosity brings financial health -- and that the opposite is also true. Those who support groups that are doing good for our community are doing themselves a favor. - More...
Saturday - March 22, 2008

Petition to the MIC Council to apply Due Process By Steven G. Booth - A Petition to the MIC Council to apply Due Process states: We, the undersigned Members of the Metlakatla Indian Community (MIC), do hereby in signing this petition affirm that every Member should have a basic right to due process of MIC laws and procedures when faced with charges against us in MIC remedial forums. When MIC Council violated Mayor John A. Scudero, Jr. s due process rights on February 6, 2008, the Council set (or continued to set) a precedent for the type of treatment any Member can expect at all MIC remedial forums, including tribal government. - More...
Saturday - March 22, 2008

Non-Profits By Debra Pomeroy-Dundas - In response to Jay Jones' letter, I also have to protest with Ms. Antonsen! Not only is this non-profit agency, Community Connections, an asset to Ketchikan and the many people they help, they are part of the out lined communities, providing respite care and PCA services! They also employee people in other communities. - More...
Saturday - March 22, 2008

The Bridge By Forrest Mackie - I had a thought outside the box! I heard it said once that it would be cheaper to build an airport on this side that we could drive to than build a bridge. - More...
Saturday - March 22, 2008

Stimulus Loan By Judith Green - Thank you, RK Rice, for your thoughts about the Stimulus Loan which is being offered to citizens by our Federal Government. - More...
Saturday - March 22, 2008

More Letters/Viewpoints
Webmail your letter or
Email Your Letter To: editor@sitnews.us

---

E-mail your news tips, news
releases & photos to:
editor@sitnews.us

SitNews
Stories in the News
©1999 - 2008
Ketchikan, Alaska

M.C. Kauffman, Webmaster/Editor, &
Graphic Designer
webmaster@sitnews.us

In Memory of SitNews' first editor,
Dick Kauffman
1932-2007

Locally owned & operated.
Online since 1999

Articles & photographs that appear in SitNews are protected by copyright and may not be reprinted or redistributed without written permission from and payment of required fees to the proper sources.