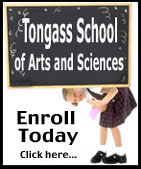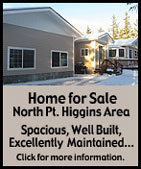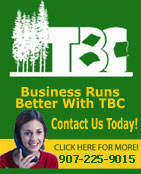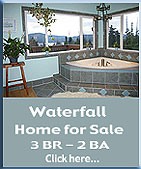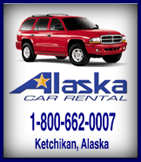 Contact


Webmail Letters


News Tips


Search Sitnews


Copyright Info


Archives
Today's News


Alaska


Ketchikan


Top Stories


U.S. News


U.S. Politics


Stock Watch


Personal Finance


Science News


US Education News


Parenting News


Seniors News


Medical News


Health News


Fitness


Offbeat News


Online Auction News


Today In History


Product Recalls


Obituaries
Quick News Search


Alaska


Ketchikan


SE Alaska


Alaska News Links
Columns - Articles


Dave Kiffer


Parnassus Reviews


Fish Factor


Chemical Eye On...


Bob Ciminel


Rob Holston


More Columnists
Ketchikan


Our Troops
Historical Ketchikan


June Allen


Dave Kiffer


Louise B. Harrington
Recognition


Match of the Month


Asset Builders
Ketchikan Arts & Events


Ketchikan Museums


KTN Public Library


Parks & Recreation


Chamber
Lifestyles


Home & Garden


Food & Drink


Arts & Culture


Book Reviews


Movie Reviews


Celebrity Gossip
On the Web


Cool Sites


Webmaster Tips


Virus Warnings
Sports


Ketchikan Links


Top Sports News
Public Records


FAA Accident Reports


NTSB Accident Reports


Court Calendar


Court Records Search


Wanted: Absconders


Sex Offender Reg.


Public Notices
Weather, Webcams


Today's Forecast


KTN Weather Data


AK Weather Map


Ketchikan Webcam


SE AK Webcams


Alaska Webcams


AK Earthquakes


Earthquakes
TV Guide


Ketchikan
Ketchikan Phone Book


Yellow Pages


White Pages
Employment


Employment
Government Links


Local Government


State & National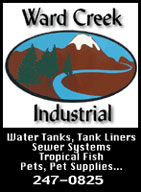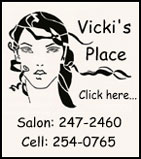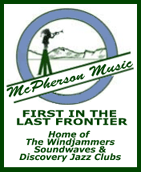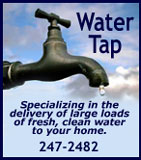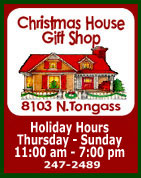 Thursday
March 27, 2008



North Tongass Sunset
Front Page Photo by Naona (Peaches) Wallin

Ketchikan: New Statewide Poll Shows Support for the State Ferry System - Alaskans across the state showed overwhelming support for the ferry system in a recent statewide poll question conducted by the Hays Research Group. Eighty-five percent of those polled said the state should continue funding the Alaska Marine Highway System, which currently serves 30 communities in Southeast, Southcentral, and Southwest Alaska. Support for the ferry system ranged from 67% in Fairbanks to 82% in Anchorage to 95% in Southeast Alaska, with only Fairbanks under 81%. The statewide poll, which covered several unconnected topics, questioned 401 Alaskan households with at least one voter. The poll has a margin of error +/- 4.9%.

The ferry poll results were announced at Southeast Conference's Mid-Session Summit in Juneau today.

"The Alaska Marine Highway system is an integral part of our Alaskan transportation network. With more coastline than all other states put together, our ferry system is a critical travel mode," said Representative Beth Kerttula of Juneau. - More...
Thursday - March 27, 2008

Ketchikan: Local exercise addresses mass-distribution of medicines - In cooperation with the State of Alaska Division of Public Health, public officials from Ketchikan and Southeast Alaska communities attended a "Strategic National Stockpile" tabletop exercise in Ketchikan on March 25th.

Packs of pharmaceuticals and supplies

The purpose of the exercise was to discuss the receiving of pharmaceuticals and supplies should there be a need for mass-distribution of medicines in the event of pandemic influenza, a public health emergency, or other health related event where mass-distribution of pharmaceuticals would be necessary.

Participants included: Ketchikan Public Health Center, Ketchikan General Hospital, Airport officials, United States Coast Guard, City and Borough officials, Medical Reserve Corps, local pharmacists, school district, local Tribal Health officials, and Aero Services, along with representatives from Prince of Wales Island, Petersburg, Wrangell, and Metlakatla. Participants reviewed emergency operations plans and discussed the federal and state requirements should a "Strategic National Stockpile" delivery become necessary in Ketchikan.

Having a SNS plan identified prior to the arrival of the "Strategic National Stockpile" will affect the speed and effectiveness of the distribution process. To effectively receive, distribute, and dispense the SNS once it arrives, a SNS team must be established to address issues like; who is responsible, where is the best location for receiving and staging the SNS, how is inventory management accomplished, where will dispensing sites and treatment centers be located, and how will we provide protection of SNS assets and personnel.

The exercise will continue during the week of April 14th with a simulated "Strategic National Stockpile" shipment to Ketchikan where local participants will test what they learned during the March 25th tabletop session. - More...
Thursday - March 27, 2008

National: HOUSE STEALING: The Latest Scam on the Block - What do you get when you combine two popular rackets these days - identity theft and mortgage fraud? A totally new kind of crime: house stealing.

According to the FBI, here's how it generally works:

The con artists start by picking out a house to steal-say, YOURS.
Next, they assume your identity-getting a hold of your name and personal information (easy enough to do off the Internet) and using that to create fake IDs, social security cards, etc.
Then, they go to an office supply store and purchase forms that transfer property.
After forging your signature and using the fake IDs, they file these deeds with the proper authorities, and lo and behold, your house is now THEIRS.

There are some variations on this theme - More...
Thursday - March 27, 2008

Ketchikan: Local men sentenced for hunting violations - Six men have pled guilty to violations involving illegal deer harvesting on the Tongass National Forest. The six men, 3 from Prince of Wales Island and 3 from Metlakatla, were charged with a total of 26 violations, and have entered into plea agreements through the United States Attorney's Office.

The incident that led to the charges occurred on October 3, 2007 on Prince of Wales Island, when two vehicles were observed by a Forest Service law enforcement officer leaving a closed Forest road that was gated and locked. The lock to the gate appeared to have been shot off, according to law enforcement officials for the Forest.

The incident involved damage to government property, use of an artificial light to take big game, (spotlighting), being on a closed road, failing to validate harvest tickets, shooting from a road, and taking a doe out of season.

George Peratrovich of Klawock, AK, pled guilty to possession of wildlife taken in violation of law, failure to validate harvest tags, being on a closed road, and use of an artificial light to take wildlife. Peratrovich was fined $3000.00 with $1500.00 suspended, loss of hunting privileges for 1 year, probation for 1 year, and forfeiture of his rifle.

Michael George of Klawock, AK, pled guilty to possession of wildlife taken in violation of law, failure to validate harvest tags, and use of an artificial light to take wildlife. George was fined $3000.00 with $1500.00 suspended, loss of hunting privileges for 1 year, probation for 1 year, and forfieture of his rifle.

Timothy Peele of Hydaburg, AK, pled guilty to possession of wildlife taken in violation of law, damage to government property, use of an artificial light to take wildlife, and being on a closed road. Peele was fined $3000.00 with $1500.00 suspended, loss of hunting privileges for 1 year, and probation for 1 year. - More...
Thursday - March 27, 2008

Southeast: Missing Person: Family members are asking that anyone who has seen Gabriel Demmert, also known as 'Gabe", to contact a family member or the local police.

Gabriel Demmert
Photo courtesy Myrna Demmert

According to family members, Demmert has been missing since Tuesday. - More...
Thursday - March 27, 2008

Ketchikan: UAS Ketchikan Presents at National Conference - University of Alaska Southeast Ketchikan Student Services Manager Gail Klein, and Student Services Coordinator Chris Hoyt were invited to deliver a presentation at the 2008 National Association for Developmental Education (NADE) conference, Feb 27th to March 1st, in Boston, Massachusetts. This presentation, "Building a Student Retention Plan Around a College Success Course" discussed how UAS Ketchikan improved retention by implementing a comprehensive three credit "Critical College Success Skills" course, eventually combined into a block with developmental math and developmental English. The classes were tied together with cross-referenced syllabi, creating a Learning Community for the enrolled students. This proved to be a successful strategy for assisting under-prepared students. The presenters shared with colleagues the methods used in implementing and evaluating current programs.

The National Association for Developmental Education (NADE) is an organization that helps learners at all levels of preparedness realize their full academic potential by working to improve the theory and practice of developmental education, which includes all forms of learning assistance; personal, academic, and career counseling; academic advisement; and coursework. It is sensitive and responsive to individual differences and special needs among learners.

The national conference was attended by over 2,000 college faculty, student services professionals and others who work directly with students to improve retention and help students succeed at college. - More...
Thursday - March 27, 2008




Public Opinion Poll

The General Services Administration, landlord of the downtown Federal Building, plans to paint the structure this summer. Should GSA go with the original, historic white; or retain the "pink salmon" color?

Federal Building
File Photo by Dick Kauffman

Ketchikan Federal Building Added to National Register of Historic Places - To some locals it is the "Big Pink."

The workers within its walls often call it the "Pepto (Bismo) Palace." - Read this archived story by DAVE KIFFER...

Ketchikan

Ketchikan Police Report
AK Troopers Daily Dispatch
Today's Forecast
Satellite
Today's Weather Images
Marine Forecasts
Ketchikan Weather Data
Current AK Weather Map

CLASSIFIEDS

Publish ad
Please select the proper category before posting.




CLASSIFIEDS' CATEGORIES

Announcements and
Help Wanted
For Sale / Free Stuff
Garage Sales
Homes / Apts/ Property
Pets
Wanted
Lost & Found
Local Services
Publish your ad

More Front Page Archives

Viewpoints
Opinions/Letters
Basic Rules

March for Babies By Janie Odgers - The March of Dimes March for Babies (WalkAmerica) has taken Ketchikan by storm! Over a long weekend ladies from around Ketchikan gathered at the Ted Ferry Civic Center for the annual Scrap-A-Thon organized by Heather Borch. They raised $3,520.00! - More...
Thursday PM - March 27, 2008

Bridge, No Bridge By Angela Garton - I just wanted to say a brief thank you to Dan Williams for expressing so clearly some common sense about that bridge. I have lived in Ketchikan for 22 out of my 23 years. My dad worked at the airport for many years so I spent quite a bit of time traveling on the ferries back and forth to visit dad's work. - More...
Thursday PM - March 27, 2008

School budget process By Charles Edwardson - I am afraid this letter will be too late for the budget comment period for the district on March 26, 2008, never the less I urge the people who have time to participate in this process to express your opinions. - More...
Tuesday PM - March 25, 2008

Rev. Wright's viewpoint of America is wrong By Patty Alsup - I consider Rev.Wright's speech just a speech & not a sermon. The speech did not address religious ideals it appears to promote only hate for white people & for America. If this is the type of speeches he promotes then it is no wonder the African American population can not forget Slavery or Racism! People need to remember that Slavery is an unfortunate history. But that is what it is .. "History"! A War was fought to also abolish Slavery... Slavery is not now. - More...
Tuesday PM - March 25, 2008

Hillary's wild stories and ... Lies! By Mark Neckameyer - The crazy stories Hillary has been telling make no sense. We all have seen people with no "resume" make up tales of war heroism or athletic accomplishments but Hillary has had a stellar career; top corporate attorney, First Lady, U.S. Senator and more. So why the crazy tales? Here are a few examples; - More...
Tuesday PM - March 25, 2008

Thank you Ketchikan! By Angie Olson - I am so proud to call Ketchikan my home! My friends and I decided to put together a community Easter egg hunt out at Ward Lake, the support we received was amazing!! - More...
Monday PM - March 24, 2008

The Bridge By Chuck Saunders - The first time I ever heard of "the bridge" was when it hit national news due to the cost. Having visited Ketchikan several times now, I think I understand the need for "the bridge". - More...
Monday PM - March 24, 2008

Behavioral Health Services By Camielle Call - I am the most recent director of Gateway Center for Human Services, having tendered my resignation on or about March 1 of this year. It is important for me to clarify some issues associated with this position and with recent SitNews letters and the Ketchikan Daily News of March 8 - 9. - More...
Saturday - March 22, 2008

Infestation of Local Faith Groups By George Miller - There a several local churches downtown who could be listed as part of the 'infestation of non-profits' -- at least in the eyes of those who might belittle faith along with everything else. It is a proven fact, practiced by even the faithless rich, that generosity brings financial health -- and that the opposite is also true. Those who support groups that are doing good for our community are doing themselves a favor. - More...
Saturday - March 22, 2008

Petition to the MIC Council to apply Due Process By Steven G. Booth - A Petition to the MIC Council to apply Due Process states: We, the undersigned Members of the Metlakatla Indian Community (MIC), do hereby in signing this petition affirm that every Member should have a basic right to due process of MIC laws and procedures when faced with charges against us in MIC remedial forums. When MIC Council violated Mayor John A. Scudero, Jr. s due process rights on February 6, 2008, the Council set (or continued to set) a precedent for the type of treatment any Member can expect at all MIC remedial forums, including tribal government. - More...
Saturday - March 22, 2008

Non-Profits By Debra Pomeroy-Dundas - In response to Jay Jones' letter, I also have to protest with Ms. Antonsen! Not only is this non-profit agency, Community Connections, an asset to Ketchikan and the many people they help, they are part of the out lined communities, providing respite care and PCA services! They also employee people in other communities. - More...
Saturday - March 22, 2008

The Bridge By Forrest Mackie - I had a thought outside the box! I heard it said once that it would be cheaper to build an airport on this side that we could drive to than build a bridge. - More...
Saturday - March 22, 2008

Stimulus Loan By Judith Green - Thank you, RK Rice, for your thoughts about the Stimulus Loan which is being offered to citizens by our Federal Government. - More...
Saturday - March 22, 2008

More Letters/Viewpoints
Webmail your letter or
Email Your Letter To: editor@sitnews.us

---

E-mail your news tips, news
releases & photos to:
editor@sitnews.us

SitNews
Stories in the News
©1999 - 2008
Ketchikan, Alaska

M.C. Kauffman, Webmaster/Editor, &
Graphic Designer
webmaster@sitnews.us

In Memory of SitNews' first editor,
Dick Kauffman
1932-2007

Locally owned & operated.
Online since 1999

Articles & photographs that appear in SitNews are protected by copyright and may not be reprinted or redistributed without written permission from and payment of required fees to the proper sources.