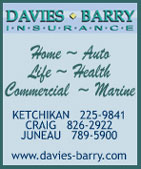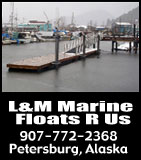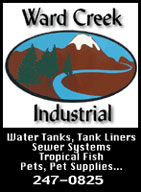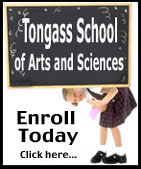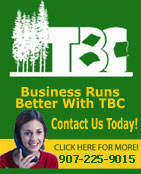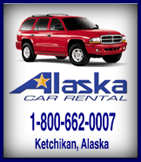 Contact


Webmail Letters


News Tips


Search Sitnews


Copyright Info


Archives
Today's News


Alaska


Ketchikan


Top Stories


U.S. News


U.S. Politics


Stock Watch


Personal Finance


Science News


US Education News


Parenting News


Seniors News


Medical News


Health News


Fitness


Offbeat News


Online Auction News


Today In History


Product Recalls


Obituaries
Quick News Search


Alaska


Ketchikan


SE Alaska


Alaska News Links
Columns - Articles


Dave Kiffer


Parnassus Reviews


Fish Factor


Chemical Eye On...


Bob Ciminel


Rob Holston


More Columnists
Ketchikan


Our Troops
Historical Ketchikan


June Allen


Dave Kiffer


Louise B. Harrington
Recognition


Match of the Month


Asset Builders
Ketchikan Arts & Events


Ketchikan Museums


KTN Public Library


Parks & Recreation


Chamber
Lifestyles


Home & Garden


Food & Drink


Arts & Culture


Book Reviews


Movie Reviews


Celebrity Gossip
On the Web


Cool Sites


Webmaster Tips


Virus Warnings
Sports


Ketchikan Links


Top Sports News
Public Records


FAA Accident Reports


NTSB Accident Reports


Court Calendar


Court Records Search


Wanted: Absconders


Sex Offender Reg.


Public Notices
Weather, Webcams


Today's Forecast


KTN Weather Data


AK Weather Map


Ketchikan Webcam


SE AK Webcams


Alaska Webcams


AK Earthquakes


Earthquakes
TV Guide


Ketchikan
Ketchikan Phone Book


Yellow Pages


White Pages
Employment


Employment
Government Links


Local Government


State & National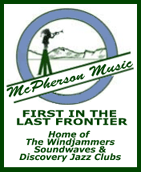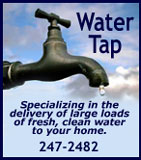 Sunday
April 27, 2008



Sitka Black-tailed Deer
Photographed in the Forest Park area.
Front Page Photo by Jim Lewis

Fish Factor: Laws 'R' Us! By LAINE WELCH - The 2008 Alaska legislative session might be a (near) wrap, but several new "fish laws" are still moving at a good clip through Congress.

One is aimed at improving the safety of seafood surging into the U.S. from foreign countries.

"This bill will deal with about 80% of the seafood consumed by Americans, because it is imported seafood," said Sen. Ted Stevens, (R-AK) a co-sponsor of the bi-partisan bill. "We've had enormous increases in imports, but strangely enough, we only inspect about 1.6% of that seafood."

Seafoods from foreign aquaculture operations (mostly farmed shrimp, salmon and tilapia) often are not held to the same health and environmental standards as U.S. producers.

"Some of this is full of all kinds of crap. It is not fit for consumption," Stevens said in a phone conversation from Washington, D.C.

The seafood safety bill would expand the authority of NOAA and U.S. Food and Drug agents to test and track imported seafood as it is distributed throughout the U.S. FDA agents also will have authority to inspect foreign seafood operations and facilities. Funding for the seafood safety program has been authorized at $15 million through 2013.

Agents already are in Chile inspecting its farmed salmon industry, according to the Pew Environmental Group. The FDA will gather data on chemical use in five fish farms and assess Chile's overall operations, a press release said.

"In contrast with Norway and Scotland, Chile has not been forthcoming with adequate data on the amount of antibiotics, anti-foulants and other chemicals used in its operations. The public needs to know," said Andrea Kavanagh, an aquaculture specialist and Pew spokesperson.

Last year Chile sent over 250 million pounds of farmed salmon to U.S. markets, and only 40 samples were tested by the FDA, a Pew report said.

Stop fish pirates!

Another new law aims to stop illegal fishing on the high seas, a piracy valued at $9 billion annually. The International Fisheries Stewardship & Enforcement Act of 2008, introduced last week by Senators Stevens and Dan Inouye (D-HI), would tighten U.S. laws, and ban products from illegal, under reported and unregulated (IUU) fisheries from entering this country.

"These huge vessels the size of battleships fish on the high seas, then dump it in various places. They know what they are doing is illegal, and they try to convince the world they have the right to fish outside the 200 mile limit using any method they choose," Stevens said. "We want to send a strong message to the world that these vessels and fish products are not welcome in U.S. ports and we hope other nations will follow suit."

Stevens said he is working with the U.N. and hopes to get global support to stop IUU fishing this fall. - More...
Sunday - April 27, 2008

Alaska: Ferry Columbia's return to service delayed - The motor vessel Columbia's return to service along the Alaska Marine Highway System (AMHS) has been delayed a week according to AMHS officials.

The 418-foot Columbia, originally slated to rejoin the fleet May 9, will now begin regular sailing May 16.

During the schedule alteration, the motor vessel Matanuska will remain on the Bellingham run for an additional week and its Prince Rupert, British Columbia passenger and vehicle traffic will be transferred to the vessel. - More...
Sunday - April 27, 2008

Newsmaker Interviews

Bill Steigerwald: Lessons from the Mortgage Mess - By now everyone with a roof over his head has heard about the subprime mortgage mess. Understanding why so many homeowners are defaulting on their mortgages or what mortgage foreclosures have to do with the collapse of the housing market, however, is another matter. To get a better grasp of the mortgage mess I called Ron Utt, The Heritage Foundation's expert on housing policy. I talked to him Thursday by phone from his unforeclosed home in Fredericksburg, Va.

Q: Where did the mortgage mess come from?

A: In the mid-1990s, when the whole lending profession was looking for greater and more expansive opportunities, they determined that by lowering the standards on mortgage credit they could greatly expand the volume of mortgages they wrote and simultaneously expand the volume of the number of people who became homeowners. The thought behind this initially was that while going to riskier borrowers could mean more defaults, because home prices had been rising steadily and almost automatically year after year, the risk of these loans would not be as great as many people thought. And in the event that people defaulted and foreclosed, we would have a higher valued asset that we could sell to pay off the loan.

Q: In other words, we made it a lot easier to buy and borrow for a home? - More...
Sunday - April 27, 2008

Columns - Commentary

Dave Kiffer: I'm Henry VIII, I am, I am! - While the rest of you were enjoying the beautiful - rare - sunny skies last week, I was pondering my place in history.

Or rather I was pondering my place with history.

I was surprised to discover that I share something in common with Benjamin Franklin, Thomas Jefferson, Alfred Lord Tennyson, John Milton, Queen Anne and Karl Marx.

Any guesses?

Okay, how about Christopher Columbus, Isaac Newton, Nostradamus and Pablo Neruda?

Okay, one more try.

How about Alexander Hamilton, Kublai Khan, Sir Laurance Olivier and Henry James?

No, I am not "deceased," although all the aforementioned personages are indeed dead.

But just like those august folks - and Henry VIII - I have "gout." - More...
Sunday - April 27, 2008

Viewpoints
Opinions/Letters
Basic Rules

Veneer Mill "Maintenance"? By Mary Lynne Dahl - Is this the "maintenance" that Jerry Jenkins claimed to be doing at the veneer mill site? It looks more like WWII to me! Buildings have been stripped of their valuable components and horrific piles of wasted lumber that could be given to the community for wood stoves are laying around, in addition to whatever else is in those piles. - More...
Sunday - April 27, 2008

Cha-Ching... By Jackie Williams - The KGB needs new offices, and this is a fact. The Reid Building is a health hazard, and this is a fact. We the citizens are going to pay for it, and this is a fact. - More...
Sunday - April 27, 2008

Gateway By Ruth Bullock - As a former employee of Gateway Center for Human Services, and a former Ketchikan resident, it saddens me to hear of Gateway's apparent disintegration. It has been a couple of years now since I worked there, and it sounds like things have changed in that time. But I would like to comment on some of what I was aware of during my employment at Gateway. - More...
Sunday - April 27, 2008

Getting rid of unwanted catalogs By MJ Cadle - I just want to share with everyone website I have found invaluable in the last few months in my efforts to cut down on the number of unwanted catalogs I receive. - More...
Sunday - April 27, 2008

The Right Wing Conspiracy By Joel Galli - I've come to realize that those on the right are, in fact, not stupid, as I previously believed. - More...
Sunday - April 27, 2008

KPU SALE AND LIQUIDATION By Pete Ellis - So who owns KPU? City residents? KPU rate payers? Local government bureaucracies? How much money are we talking about? -More...
Friday - April 25, 2008

Gateway By Elisa Rossi Max - After reading a recent article about Gateway Center for Human Services in which the clinicians were described as people not doing their job, I feel compelled to respond. I worked at Gateway from June 19, 2006 to April 4, 2008 as a Licensed Clinical Psychologist. During that period, I was on-call at least one week per month. The on-call days were not as the newspaper indicated ( a full eight hour shift ), but instead were full twenty-four hour shifts, beginning Friday at 5:00pm and ending the following Friday at 5:00 pm for a total of one hundred sixty eight hours. As clinical staff vanished, the on-call responsibilities increased. In March 2008, I was on-call for fifteen days or three hundred sixty hours due to clinician shortage! While on-call, I could be awakened in the middle of the night and required to go to the hospital to see a patient. I could not go out of cell phone range since I had to be able to receive calls and go to the hospital immediately. I could not go boating, fishing, or hiking if it meant going out of phone range. I could not relax when at a restaurant since I might have to leave suddenly. - More...
Friday - April 25, 2008

Gateway Board Plans Next Steps by Mike Youngblood - I read with disappointment and dismay the article in the April 16th Ketchikan Daily News concerning the status of and plans for Gateway Center for Human Services. I feel I must respond to some of the points noted in that article. - More...
Friday - April 25, 2008

Where are the energy answers By Mike Isaac - Thank you Mark Neckameyer for pointing out what everyone else in the TV and print media has not asked? What are their answers to the energy problems??? Not only is it affecting the price of food but the travel industry is starting to take a big hit with airlines workers getting laid off due to less people are traveling and rising fuel cost.The cruise ship and hotel industry is also taking a hit. With all that bad news I have heard very little about energy except for John McCain on Sean Hannity's show state that drilling in ANWR won't happen on his watch and the need to move away from oil and invest in things like solar and wind power. The other two people in the race have said little on this most important issue but are big on change - More...
Friday - April 25, 2008

RE: Bridge By Miles Kaste - Regarding Jerilyn Lester's letter, can you give us some details about the "bridge maybe two" that the "mainland is getting"? - More...
Friday - April 25, 2008

Thank you! By Stephanie Sherva - I want to say thank you to the Walmart employees that spent Earth Day cleaning the road along mile 4 on North Tongass highway. - More...
Friday - April 25, 2008

Thank you Schoenbar students! By Courtney Watts - I'd like to thank all the Schoenbar students who helped clean up the garbage from around the school, fields, city park, Park Avenue, bike path, and along the creek. Your hard work on Earth Day really improved the appearance and health of our area. We can now take pride in our beautiful town especially along Ketchikan Creek. - More...
Friday - April 25, 2008




Ketchikan

Ketchikan Police Report (Updated)
AK Troopers Daily Dispatch
Today's Forecast
Satellite
Today's Weather Images
Marine Forecasts
Ketchikan Weather Data
Current AK Weather Map

CLASSIFIEDS

Publish ad
Please select the proper category before posting.




CLASSIFIEDS' CATEGORIES

Announcements and
Help Wanted
For Sale / Free Stuff
Garage Sales
Homes / Apts/ Property
Pets
Wanted
Lost & Found
Local Services
Publish your ad

More Front Page Archives

Special Meetings??? By Robert D. Warner - Have any of you folks been noticing how many "Special Meetings" have been called recently by the Ketchikan City Council and the Gateway Borough Assembly? It is my understanding that these "Special Meetings" are held on the public dime and taxpayers pick up the tab. - More...
Wednesday - April 23, 2008

Bridge By Jerilyn Lester - Regarding Stephanie Scott's letter, here is a really good reason. When the Airport was built on Gravina Island instead of Revillagagedo Island we were promised a bridge to get there and that was 30 years ago. The money was here for the bridge until the down-southers and some from up here got wind of it and the earmarks were taken off and Palin took it and spent 199 million before the ink was dry to take the earmarks off. How about the fact that the remaining 34 million was spent on the mainland and didn't even fill a pothole here. - More...
Wednesday - April 23, 2008

I agree By Patsy Stokkeland - I agree 100% with Ken Lewis only I would have put that news in big bold letters and published said perps Picture on the front page. You better wake up and realize that people who do these things usually escalate to something worse as time goes by and I sure as heck don't want this person around my grand children, or my animals. - More...
Wednesday - April 23, 2008

Why won't candidates debate energy issues? By Mark Neckameyer - Seems like every day crude oil prices hit another record. Every day airfares go up due to fuel costs along with the price of everything that has to be shipped. Food prices are soaring as grains are being used to make ethanol ... A lot of good that seems to do ... And there is no end in sight. The bad actors in the Middle East and in Venezuela control crude oil supplies and cutting consumption here in the US won't help as demand is growing so fast in Russia, India and especially China. Combined, the puplulations of those nations are eight or nine times our population and they are busily industrializing and buying cars. For all the talk the presidential candidates hammer away on in ads and debates, with all their arcane, indistinguishable plans for problems like health care, they don't touch the oil crisis except to somehow blame the current administration. The solution to all this seems so simple too. - More...
Wednesday - April 23, 2008

Shoencliff #2 By Charles Edwardson - Whoever coined that phrase should be commended for their astute observations. Most of us can just about bet a six-pack that this coined phrase will come true. The public expressed much of this same doubtful sentiment with the other, less than successful endeavors the borough has undertaken in the past six or seven years. The public expresses their concerns and the assembly just goes about their business any way regardless of public opinion. Their record should speak for itself. - More...
Monday PM - April 21, 2008

Knowledge Is A Good Thing By Terri-Lee Gould - I have to disagree with Mr. Johnson and Ms. Ortiz about the Ketchikan Daily News story printed earlier last week on the front page of said newspaper. In my opinion the Daily News provided a valuable community service by alerting the community about this dangerous person. - More...
Monday - April 21, 2008

Empathy and a referral is in order By Cecelia Johnson - In regard to the offensive "front page article" in KTN Daily News. Although offensive, more importantly, is getting proper help for this individual who has been identified as having a medical problem in the weekend newspaper. - More..
Monday - April 21, 2008

Thank You By Melissa Jourdain - I just wanted to thank your for publishing such a beautiful article about the four men who lost their lives in the helicopter crash on Tuesday, April 15th. Michael Seward was part of our family; he was my husband Darin's best friend of nearly 30 years and Michael was a part of every milestone in our lives. - More...
Monday - April 21, 2008

Bestiality By Teri Holderman - I want to say how appalled and embarrassed I am. The decision to publish the article on bestiality on the front page of the paper was an extreme lack in judgment. - More...
Monday - April 21, 2008

Don't need to air such dirty laundry By Michael Patrick Moyer - Give us a break! I don't care how much anyone thinks it's needed that we publicize decadent behavior in order to alert others to its existence. When I went to pick up my daughters from ballet they immediately asked me if I had read the paper that day. How much crap are you willing to print in order to sell a paper? - More...
Monday - April 21, 2008

Real ID Act By Frank W. Turney - When it comes the the Senate Bill (202) not to fund any money towards the so-called Real ID Act of 2005 in Congress with no debate on our 4th amendment rights and HJR19 resolution that passed the house 33-1 and SB 202 17-3, the real KUDOS goes to the Ron Paul Coalition, Fairbanks/Northpole and Delta. They really made the difference. Over 98 percent of testimony, e-mails, phone calls POM came from Fairbanks. - More...
Monday - April 21, 2008

New attitude and positive philosophy needed By Billy Johnson - Instead of building million dollar soccer fields and dreams of moving to lower level competition . . . . maybe it's time to bring in a younger, more hungry coaching staff and philosophy to the Kayhi soccer program. - More...
Thursday PM - April 17, 2008

Schoencliff Debacle #2 By Jackie Williams - Once again, we are being offered the Schoencliff Center, or that is my opinion after reading the Introduction in the proposal from Dawson Construction to remodel the more than 75-year-old building. The mention of tenants; of other groups or agencies that have invested much time and energy, sounds just like Schoencliff Center. The collection of property tax that makes it seem like KGB will have an offset in costs, I believe will be paid by the KGB through rental fees - More...
Thursday PM - April 17, 2008

Covenant Players By George R. Pasley - A small troupe from Covenant Players has been in Ketchikan this week and will be performing at the Presbyterian Church on Sunday. - More...
Thursday PM - April 17, 2008

Attitude makes a big difference By Jerry Cegelske - "Attitude Makes The Difference!" I recently read a bumper sticker on the side of a van that had that statement on it. - More...
Thursday PM - April 17, 2008

Shocking News By Ken Lewis - Being 8-year college credits short of having a Masters Degree in aberrant behavior will not prevent me from chiming in on the recent front page article regarding animal husbandry? Or what ever higher educated folks call it! - More...
Thursday PM - April 17, 2008

Bestiality By A. M. Johnson - How often would it be that Al Johnson would agree with Ms. Ortiz (Ketchikan Daily News, Lt to the editor-Bestiality 4/16/08)? My wife and I too, were dumbfounded that a family newspaper would print tabloid crap at best, on not only the front page, but continue the detail for several columns on interior pages. This from a paper that proclaims anonymity for local police reports involving charges far less than those on this case. Yet here every available detail including the perp's name on such a distasteful subject. - More...
Thursday PM - April 17, 2008

Gravina Island Bridge By Stephanie Scott - I travel to Ketchikan from time to time, so I was surprised to hear Mayor Weinstein complain on the radio recently about how difficult it is for elders and those with physical disabilities (he mentioned crutches ) to get to and from the airport in Ketchikan. I am surprised that he doesn't know that you can drive your car to the airport on Gravina Island, or that you can be picked up and driven - thus avoiding lugging luggage and oneself up or down all those airport ramps and steps. Ketchikan has good cab, bus, and airport shuttle service. It has an excellent airport ferry. It has a superb water taxi. Gosh, if you are a passenger, and if you do not live on one of those Ketchikan "roads" that are really walkways, you can actually board a vehicle at your home and stay seated until it's time to step into the lobby of the airport. - More...
Thursday PM - April 17, 2008

Thank You By Shannon Nelson - I would also like to thank Angie Olson for the Easter Egg Hunt at Ward Lake. I am sorry I missed it but saw the pictures and I am looking forward to next year's hunt with my grandson. -- More...
Thursday PM - April 17, 2008

More Letters/Viewpoints
Webmail your letter or
Email Your Letter To: editor@sitnews.us

---

E-mail your news tips, news
releases & photos to:
editor@sitnews.us

SitNews
Stories in the News
©1999 - 2008
Ketchikan, Alaska

M.C. Kauffman, Webmaster/Editor, &
Graphic Designer
webmaster@sitnews.us

In Memory of SitNews' first editor,
Dick Kauffman
1932-2007

Locally owned & operated.
Online since 1999

Articles & photographs that appear in SitNews are protected by copyright and may not be reprinted or redistributed without written permission from and payment of required fees to the proper sources.