Viewpoints
Attitude makes a big difference
By Jerry Cegelske
April 17, 2008
Thursday PM

"Attitude Makes The Difference!" I recently read a bumper sticker on the side of a van that had that statement on it.

After driving into town and observing vehicles which were dumped at various places and
the trash littering the ditches, I decided that attitude makes a big difference. It is amazing how careless people can be, such as the person that bought an artificial plant for almost $30.00 and allowed it to be trash along the side of the road with the price tag still on it. There had to be no thought to the possibility that it could blow out of the vehicle.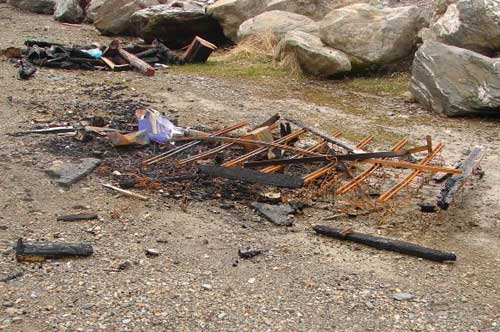 A mattress burned off Revilla Rd. on Borough property

It is also amazing the callousness with which people are dumping their junk vehicles on borough and private property, and their trash around the borough. They are already paying for the ability to deliver it to the landfill without further charge.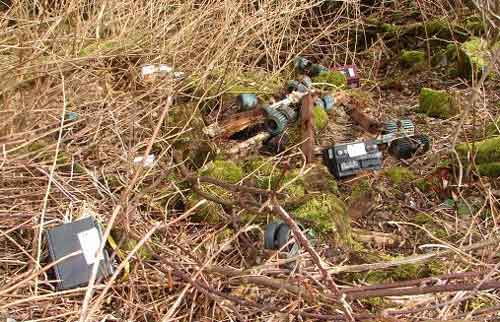 Batteries and boat trailer parts dumped at Mile 10 S. Tongass.
Volunteers cleaned this area up as part of a $35,000 grant last year. The batteries could have been taken to the local auto shop for recycling instead of allowing the acid to leach into the ground and then to the ocean. Our fish stocks are under enough pressure without having their world polluted senselessly.

In thinking about their actions I also wondered why they do what they do, and ended up having it best explained with a poem.
AN ODE TO KETCHIKAN

You can see I'm my own man,

I dump my trash wherever I can,

Going down the road happy as can be,

Trash blowing out the back,

I'll never take it back,

It just flies out to blow free,

In the ditches for you to see!

I dump my junk car out the road,

It just helps to ease my load.

I don't care to do it right,

Keeping Ketchikan clean is not my fight!

When I have trash I give it a toss,

Out the car window, it's your loss!

I don't care what the place looks like,

Don't care what you look at when you hike,

Don't care your job depends,

On what the tourists spend!

I don't care, I want to share,

My trash with all who dare,

To take the time to clean it up and care.

Burn the pallets, toss the cans,

Everyone knows "I the MAN",

I'm the big shot, I leave the mess,

That is just that much less,

With which I am blest.

On South Tongass I tossed my freezer,

Just so some old geezer,

Would pull it up the hill,

And then take it to the landfill!

I like to share,

And I really don't care,

Where your tax money goes,

I just got to show,

I am cheap and lazy,

But you think I am crazy.

I think you're a chump,

To take your stuff to the dump

Free of cost,

For you see, I'll never understand ALL I HAVE LOST!
Jerry Cegelske
Ketchikan, AK
About: "Jerry Cegelske is a resident of what could be one of the prettiest locals in the nation if people took responsibility for their trash and junk vehicles and disposed of them properly. "
Received April 17, 2008 - Published April 17, 2008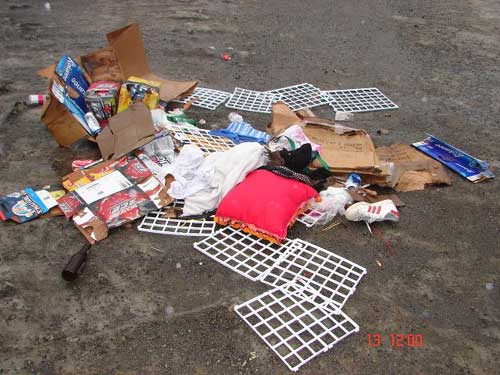 Trash dumped at Mile 8.5 S. Tongass
freezer dumped at mile 12 S. Tongass. It could have been taken to the landfill.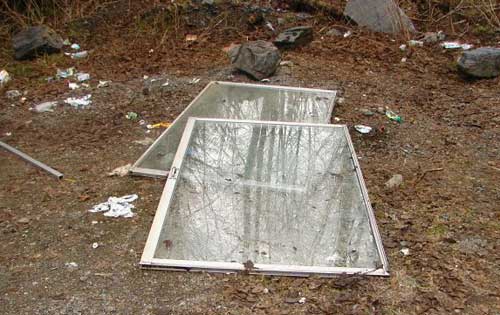 sliding doors dumped on N. Tongass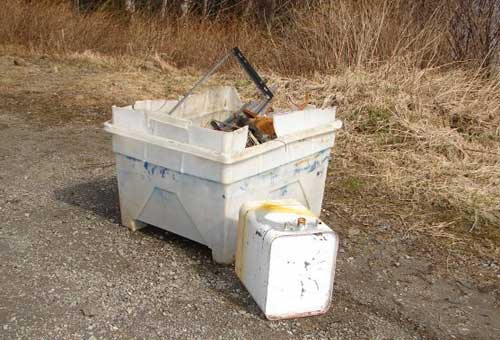 Tote of scrap metal and fuel tank that should have been take to be recycled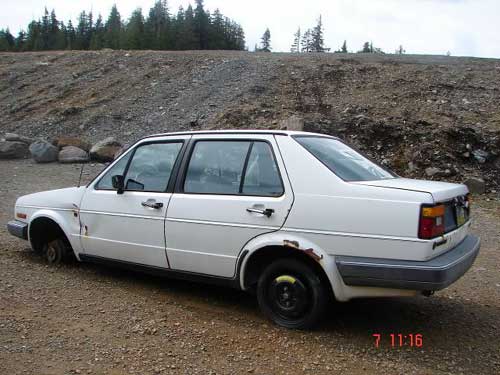 Junk car dumped on Borough property that tax money will be spent to remove.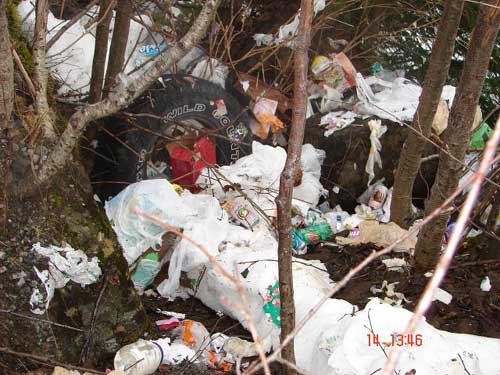 trash dumped at the Youth Paintball range at Mile 3.5 Revilla Rd. Why does someone dump their trash in an area local youth have worked so hard to develop for your use as well as their own?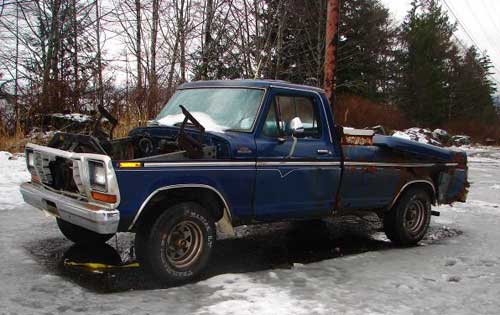 Truck dumped at mile 7 S. Tongass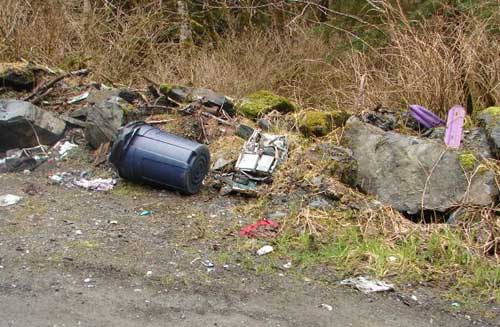 Trash dumped off N. Tongass
Viewpoints - Opinion Letters:
Webmail Your Opinion Letter to the Editor
Note: Comments published on Viewpoints are the opinions of the writer
and do not necessarily reflect the opinions of Sitnews.
E-mail your letters & opinions to editor@sitnews.us
Your full name, city and state are required for publication.


SitNews ©2008
Stories In The News
Ketchikan, Alaska