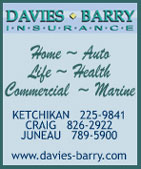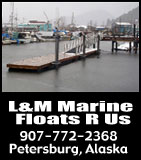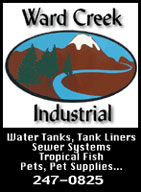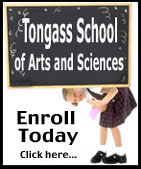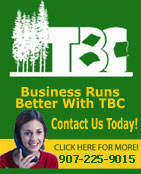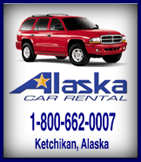 Contact


Webmail Letters


News Tips


Search Sitnews


Copyright Info


Archives
Today's News


Alaska


Ketchikan


Top Stories


U.S. News


U.S. Politics


Stock Watch


Personal Finance


Science News


US Education News


Parenting News


Seniors News


Medical News


Health News


Fitness


Offbeat News


Online Auction News


Today In History


Product Recalls


Obituaries
Quick News Search


Alaska


Ketchikan


SE Alaska


Alaska News Links
Columns - Articles


Dave Kiffer


Parnassus Reviews


Fish Factor


Chemical Eye On...


Bob Ciminel


Rob Holston


More Columnists
Ketchikan


Our Troops
Historical Ketchikan


June Allen


Dave Kiffer


Louise B. Harrington
Recognition


Match of the Month


Asset Builders
Ketchikan Arts & Events


Ketchikan Museums


KTN Public Library


Parks & Recreation


Chamber
Lifestyles


Home & Garden


Food & Drink


Arts & Culture


Book Reviews


Movie Reviews


Celebrity Gossip
On the Web


Cool Sites


Webmaster Tips


Virus Warnings
Sports


Ketchikan Links


Top Sports News
Public Records


FAA Accident Reports


NTSB Accident Reports


Court Calendar


Court Records Search


Wanted: Absconders


Sex Offender Reg.


Public Notices
Weather, Webcams


Today's Forecast


KTN Weather Data


AK Weather Map


Ketchikan Webcam


SE AK Webcams


Alaska Webcams


AK Earthquakes


Earthquakes
TV Guide


Ketchikan
Ketchikan Phone Book


Yellow Pages


White Pages
Employment


Employment
Government Links


Local Government


State & National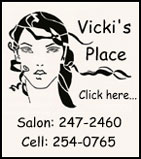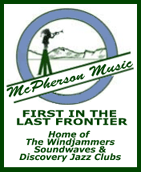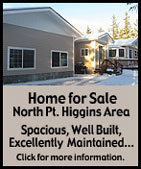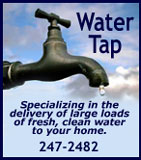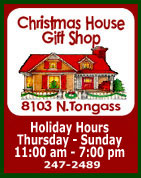 Thursday
April 17, 2008



Storm Clouds
Storm clouds as viewed Wednesday evening from Bugge Beach.
Front Page Photo by Carl Thompson

Alaska: Helicopter Crash Claims Four Lives; One Survivor - Three State employees and their pilot perished Tuesday when their helicopter crashed during maintenance operations on the State of Alaska Telecommunications System (SATS) near the 120 milepost on the Glenn Highway. The Alaska Air National Guard helped to recover and transport the only survivor of the helicopter crash near Sheep Mountain to a local hospital for treatment.

According to the Rescue Coordination Center, a helicopter crash site was located by the Alaska State Troopers Helo 1 helicopter around 7:30 a.m. Helo 1 then picked up Alaska Air National Guard pararescuemen from the 212th Rescue Squadron, who were conducting a ground search of the area on snowmachine, and took the pararescuemen to the crash scene.

Pararescuemen found one survivor, who was immediately flown to Mat-Su Regional Hospital by Helo 1. Troopers reported that the survivor was a passenger on the Era helicopter, and reports to the RCC indicated that he was in an unstable condition.

This rescue mission kicked off around noon Tuesday when an emergency locator transmitter signal was picked up by the RCC. The RCC confirmed that no overdue aircraft were reported nor were any lodges in the area expecting aircraft at this time. The Gulkana Civil Air Patrol was launched to find the source of the ELT. The search aircraft was able to get within one mile of the source of the ELT but had to get within one mile of the source of the ELT but had to turn around due to bad weather. - More...
Thursday - April 17, 2008

Alaska: State plow crews combating Juneau snow storm - Studs are off and April surprises Ketchikan with a light snow today; nothing however like Juneau is experiencing. Department of Transportation and Public Facilities (DOT&PF) snow plow teams are fighting back at Mother Nature today in the midst of a heavy snow storm blanketing state roads in Juneau.

Officials with the DOT&PF's Southeast Region (SER) office confirmed this morning that heavy equipment operators are using two plow trucks, two road graders and a chemical truck to clear snow.

"Usually at this time of year, we're converting from our winter operations to our summer operations, so we take our plow trucks into the shop, remove the sanders and the plows and perform maintenance on them," said Greg Patz, SER Chief of Maintenance and Operations.

With as much as a foot of snow predicted by forecasters at the National Weather Service here, Patz is reminding motorists and others using the roads to do so cautiously and be mindful of the state's heavy equipment operators. - More...
Thursday - April 17, 2008

National: Pope's homily of pain and hope touches thousands By BARTHOLOMEW SULLIVAN - Pope Benedict XVI, at an open-air mass on Thursday, urged Catholics "to continue to be the leaven of evangelical hope in American society" and acknowledged the "pain" the U.S. church has suffered in the clergy abuse scandal.

"As the Church in the United States gives thanks for the blessings of the past 200 years, I invite you, your families and every parish and religious community, to trust in the power of grace to create a future of promise for God's people in this country," Benedict said toward the end of his homily at the newly opened Nationals Park.

The enthusiastic crowd of more than 46,000 roared with applause as the Popemobile arrived for the 265th pontiff's first of two stadium masses during his six-day visit and his first as pope. He celebrates mass at Yankee Stadium in New York City on Sunday.

His much-anticipated comment on the clergy abuse scandal, about which he talked with his brother bishops at a closed session Wednesday night, brought light applause from the adoring crowd, and much reaction afterward.

After saying that hope in the future has been "very much a part of the American character," he admitted his sadness at the church's recent scandalous history.

"It is in the context of this hope born of God's love and fidelity that I acknowledge the pain which the church in America has experienced as a result of the sexual abuse of minors," he said. "No words of mine could describe the pain and harm inflicted by such abuse. It is important that those who have suffered be given loving pastoral attention."

But the first German pope since 1057 also told his listeners that efforts have been made to deal with the tragic situation "honestly and fairly," and he urged them to "love your priests."

The mass was a traditional liturgy of well-known Easter season scriptures from the Bible and prayers and songs in nine languages, including Vietnamese, Tagalog, Korean and Igbo, an African tongue.

A sizable crowd was already on hand at 6:30 a.m. for the 10 p.m. service. Yong Lee, 63, born Catholic in Korea and now living in nearby Fairfax County, Va., said he simply couldn't sleep the night before.

"Today is a dream coming true," he said, munching a Danish and wearing a pinstripe suit.

Also before the mass got under way, seminary student Octavio Cortez, 27, formerly of Guadalajara, Mexico, anticipated Benedict would bring "a message of hope in this world of relativism" and expressed his own hope he'd be stationed in the Middle East after ordination.

Diversity was evident in the faces and in the attire of those present, including some who wore jersey-like "Benedict 16" T-shirts and others in Knights of Columbus regalia of plumed hats. - More....
Thursday PM - April 17, 2008

Columns - Commentary

Dan K. Thomasson: Saving for gas to get to the poorhouse - Will Rogers said that this would be the only country to ride to the poorhouse in a limousine. While his remark came in the midst of the Great Depression, it is once again relevant with one exception. It is becoming more and more difficult to gas up for the journey.

With the price of fuel making it difficult to fill up even an average sedan for less than $50, the average citizen is having to make difficult decisions about how to manage his money often at the expense of the nation's retailers, many of whom are either cutting back or facing bankruptcy from declining sales.

The anomalies of this economic downturn -- it is probably more accurate now to call it a recession -- are somewhat larger than usual. While drivers dependent on their cars are struggling to keep them on the road, the oil companies have never wallowed in so much money. While millions of stressed-out homeowners face foreclosure and eviction in the subprime-mortgage crash and financial institutions need government help to survive their own greed, their officers still earn unprecedented compensation.

While banks are offering customers almost nothing in interest on safe investments like certificates of deposit thanks to the Federal Reserve, the gap between what they will pay and what they charge for home equity loans and fixed-term mortgages is often four to five points higher.

While the median income of Americans is now $60,500, hedge-fund managers are personally earning amounts that dwarf the tax revenues of some states. Even for Wall Street, where pay in a good year is often obscene, the income of hedge-fund operators successful enough to make Alpha Magazine's top 25 is an embarrassment. The low end of the compensation was $360 million and the high $3.7 billion. Some person named John Paulson earned that much, followed closely by the more familiar super-rich George Soros, who collected almost $3 billion. Oh, yes. Another manager, James Simon, was listed as having taken in about the same.- More...
Thursday PM - April 17, 2008

Bonnie Erbe: Economics disfigured - For years, government figures on economic growth (or lack thereof) have mystified me as being so far out of whack with reality as to bare little or no resemblance to it. This is true for figures on economic growth, job creation and inflation. In 2005 I wrote:

"I've racked my brain trying to reconcile Labor Department reports of inflation running in the 2-3 percent range, while watching as housing, food, clothing, and transportation costs rise by double digits each quarter. Is the government hiding something?"

Three years later I'm thinking the answer is clearly "yes" since not only has inflation gotten worse, but two much more savvy figures than myself have made the case for government economic deceit. Taken together they agree that the government cooks economic figures until they mimic limp linguine upon release.

This does not appear to be due to any pointed conspiracy on the part of the Bush administration (although its practiced deception in other areas makes it a juicy target for book-cooking in the economic arena) but rather to a series of "adjustments" to government economic figures made by successive administrations over time. - More...
Thursday PM - April 17, 2008




Obituary

Dorothy 'Doris' R. Elerding - Former Ketchikan resident Dorothy "Doris" R. Elerding, 80, died on April 12, 2008, in Burien, Wash. - More...
Thursday - April 17, 2008

Ketchikan

Ketchikan Police Report (Updated)
AK Troopers Daily Dispatch
Today's Forecast
Satellite
Today's Weather Images
Marine Forecasts
Ketchikan Weather Data
Current AK Weather Map

CLASSIFIEDS

Publish ad
Please select the proper category before posting.




CLASSIFIEDS' CATEGORIES

Announcements and
Help Wanted
For Sale / Free Stuff
Garage Sales
Homes / Apts/ Property
Pets
Wanted
Lost & Found
Local Services
Publish your ad

More Front Page Archives

Viewpoints
Opinions/Letters
Basic Rules

New attitude and positive philosophy needed By Billy Johnson - Instead of building million dollar soccer fields and dreams of moving to lower level competition . . . . maybe it's time to bring in a younger, more hungry coaching staff and philosophy to the Kayhi soccer program. - More...
Thursday PM - April 17, 2008

Schoencliff Debacle #2 By Jackie Williams - Once again, we are being offered the Schoencliff Center, or that is my opinion after reading the Introduction in the proposal from Dawson Construction to remodel the more than 75-year-old building. The mention of tenants; of other groups or agencies that have invested much time and energy, sounds just like Schoencliff Center. The collection of property tax that makes it seem like KGB will have an offset in costs, I believe will be paid by the KGB through rental fees - More...
Thursday PM - April 17, 2008

Covenant Players By George R. Pasley - A small troupe from Covenant Players has been in Ketchikan this week and will be performing at the Presbyterian Church on Sunday. - More...
Thursday PM - April 17, 2008

Attitude makes a big difference By Jerry Cegelske - "Attitude Makes The Difference!" I recently read a bumper sticker on the side of a van that had that statement on it. - More...
Thursday PM - April 17, 2008

Shocking News By Ken Lewis - Being 8-year college credits short of having a Masters Degree in aberrant behavior will not prevent me from chiming in on the recent front page article regarding animal husbandry? Or what ever higher educated folks call it! - More...
Thursday PM - April 17, 2008

Bestiality By A. M. Johnson - How often would it be that Al Johnson would agree with Ms. Ortiz (Ketchikan Daily News, Lt to the editor-Bestiality 4/16/08)? My wife and I too, were dumbfounded that a family newspaper would print tabloid crap at best, on not only the front page, but continue the detail for several columns on interior pages. This from a paper that proclaims anonymity for local police reports involving charges far less than those on this case. Yet here every available detail including the perp's name on such a distasteful subject. - More...
Thursday PM - April 17, 2008

Gravina Island Bridge By Stephanie Scott - I travel to Ketchikan from time to time, so I was surprised to hear Mayor Weinstein complain on the radio recently about how difficult it is for elders and those with physical disabilities (he mentioned crutches ) to get to and from the airport in Ketchikan. I am surprised that he doesn't know that you can drive your car to the airport on Gravina Island, or that you can be picked up and driven - thus avoiding lugging luggage and oneself up or down all those airport ramps and steps. Ketchikan has good cab, bus, and airport shuttle service. It has an excellent airport ferry. It has a superb water taxi. Gosh, if you are a passenger, and if you do not live on one of those Ketchikan "roads" that are really walkways, you can actually board a vehicle at your home and stay seated until it's time to step into the lobby of the airport. - More...
Thursday PM - April 17, 2008

Thank You By Shannon Nelson - I would also like to thank Angie Olson for the Easter Egg Hunt at Ward Lake. I am sorry I missed it but saw the pictures and I am looking forward to next year's hunt with my grandson. -- More...
Thursday PM - April 17, 2008

More Letters/Viewpoints
Webmail your letter or
Email Your Letter To: editor@sitnews.us

---

E-mail your news tips, news
releases & photos to:
editor@sitnews.us

SitNews
Stories in the News
©1999 - 2008
Ketchikan, Alaska

M.C. Kauffman, Webmaster/Editor, &
Graphic Designer
webmaster@sitnews.us

In Memory of SitNews' first editor,
Dick Kauffman
1932-2007

Locally owned & operated.
Online since 1999

Articles & photographs that appear in SitNews are protected by copyright and may not be reprinted or redistributed without written permission from and payment of required fees to the proper sources.