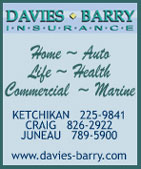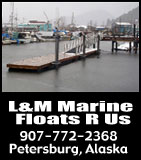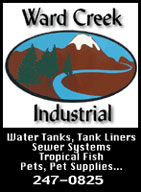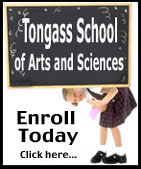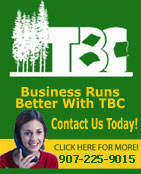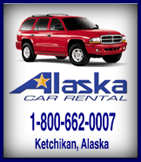 Contact


Webmail Letters


News Tips


Search Sitnews


Copyright Info


Archives
Today's News


Alaska


Ketchikan


Top Stories


U.S. News


U.S. Politics


Stock Watch


Personal Finance


Science News


US Education News


Parenting News


Seniors News


Medical News


Health News


Fitness


Offbeat News


Online Auction News


Today In History


Product Recalls


Obituaries
Quick News Search


Alaska


Ketchikan


SE Alaska


Alaska News Links
Columns - Articles


Dave Kiffer


Parnassus Reviews


Fish Factor


Chemical Eye On...


Bob Ciminel


Rob Holston


More Columnists
Ketchikan


Our Troops
Historical Ketchikan


June Allen


Dave Kiffer


Louise B. Harrington
Recognition


Match of the Month


Asset Builders
Ketchikan Arts & Events


Ketchikan Museums


KTN Public Library


Parks & Recreation


Chamber
Lifestyles


Home & Garden


Food & Drink


Arts & Culture


Book Reviews


Movie Reviews


Celebrity Gossip
On the Web


Cool Sites


Webmaster Tips


Virus Warnings
Sports


Ketchikan Links


Top Sports News
Public Records


FAA Accident Reports


NTSB Accident Reports


Court Calendar


Court Records Search


Wanted: Absconders


Sex Offender Reg.


Public Notices
Weather, Webcams


Today's Forecast


KTN Weather Data


AK Weather Map


Ketchikan Webcam


SE AK Webcams


Alaska Webcams


AK Earthquakes


Earthquakes
TV Guide


Ketchikan
Ketchikan Phone Book


Yellow Pages


White Pages
Employment


Employment
Government Links


Local Government


State & National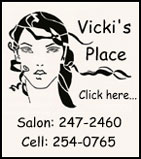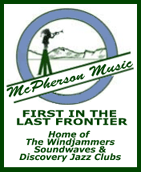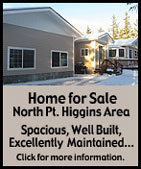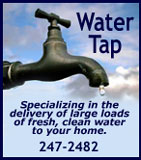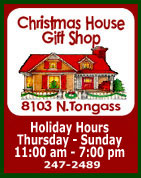 Tuesday
April 15, 2008



"Humpty Dumpty"
Point Higgins 6th graders performed the musical "Humpty Dumpty" for the school last Friday. Pictured are Lisa Martin as Jack Horner and Crysta Davis as Humpty Dumpty.
Front Page Photo by Keith Martin

Alaska: Sen. Stevens Asks for Support for OCS Revenue Sharing for Alaska & Opening ANWR; Questions Interior Secretary on Cuts to Funding for Alaska Environmental Programs - Senator Ted Stevens (R-Alaska) today urged Secretary of the Interior Dirk Kempthorne to support Outer Continental Shelf (OCS) revenue sharing for Alaska and to increase efforts to develop domestic energy supplies, particularly in Alaska's arctic coastal plain.

At a Senate Appropriations hearing on President Bush's 2009 Department of the Interior budget request, Senator Stevens asked the Administration to reconsider its view of OCS revenue sharing enjoyed by Gulf states, but not Alaska.

"I'm concerned that as we go forward with the Chukchi Sea development that Alaska has not received the same type of revenue sharing as other coastal states have," said Senator Stevens. "We have provided revenue sharing for Florida. We've got revenue sharing for Louisiana and Texas. And Alaska has two-thirds of the (outer) continental shelf of the United States and no development, primarily because there continues to be opposition since there's no funding that would come to the state from development off our shores. Can the Department change its position on revenue sharing? It seems to me if we had revenue sharing we'd have a greater support base from Alaskans for development off our shores."

Secretary Kempthorne agreed with the Senator's assertions.

"I think it's a sound concept which you have identified," Secretary Kempthorne said. "With the revenue sharing that currently takes place in the Gulf Coast, I think that continues to incentivize the states. As you know in the five year plan we've now included the state of Virginia. I think absent revenue sharing, I don't know if Virginia will pursue off-shore development, but with revenue sharing I think it does provide greater incentive. - More...
Tuesday - April 15, 2008

Alaska: Herring in Lynn Canal Not Endangered Says NOAA's Fisheries Service; Entire southeast Alaska herring population under review - Herring in Lynn Canal, near Juneau, Alaska, should not be listed as threatened or endangered under the Endangered Species Act since they are similar to other herring populations in the area which are being considered for listing, according to NOAA's Fisheries Service.

"It's true that the herring population has declined in Lynn Canal when compared with the 1970s," said Doug Mecum, acting administrator for the Alaska region of NOAA's Fisheries Service. "However, the herring in Lynn Canal are not separate from other herring in southeast Alaska. We need to look at the entire southeast Alaska herring population."

Mecum explained that biologists have already started a status review of the entire southeast Alaska herring population from Cape Fairweather and Icy Cape in the north, southward to Dixon Entrance, and westward to the open waters of the Gulf of Alaska. - More...
Tuesday - April 15, 2008

Alaska: SPRING 2008 ALASKA STATE LAND OFFERING AUCTION ANNOUNCED - The Alaska Department of Natural Resources (DNR) announcd on April 9, 2008 the opening of the Spring 2008 Alaska State Land Offering, Auction #458, which will include over 220 surveyed parcels within the Southcentral, Northern, and Southeast regions of Alaska. The parcels offered range in size from under one acre to just over 37 acres. Minimum bids for parcels range from $3,800 to $80,000. The parcels will be offered by a public sealed bid auction.

The printed copies of the brochure describing the parcels of land for sale are now available at the DNR Public Information Offices in Anchorage, Fairbanks and Juneau. In addition, the brochure is available at most libraries, Legislative Information Offices, Recorder's Offices, and other state and local agencies. The Auction #458 Brochure is also available on line. - More...
Tuesday - April 15, 2008

National: Conference questions safety of sleeping with baby By THOMAS HARGROVE and LEE BOWMAN - America grossly undercounts the number of babies who suffocate in avoidable sleeping accidents, top medical authorities and child safety advocates agreed in a first-of-its-kind gathering to combat sudden infant death.

But they sharply, sometimes emotionally, differed this weekend over whether they have enough proof to urge parents to stop sleeping with their infants, a sensitive issue that has stirred political controversy in recent years.

"We know that 80 percent of sudden infant deaths are related to their sleep environment. We need to focus on the preventability of these deaths, no matter what they're called in the statistics,'' said Dr. James Kemp, a researcher on infant sleep safety at Washington University School of Medicine in St. Louis.

Only one-seventh of the nearly 5,000 infants who die without obvious cause each year are attributed to accidental asphyxiation. Most are blamed on Sudden Infant Death Syndrome.

John Kattwinkel, chairman of the American Academy of Pediatrics' Sudden Infant Death Task Force, cautioned that more statistical evidence is needed before a national campaign against adult bed-sharing with infants should be mounted. - More...
Tuesday - April 15, 2008

Business - Economy: Getting more people with disabilities into the workplace By ANN BELSER - Physical disabilities, which can make working an extra challenge, make looking for work especially discouraging.

The statistics don't provide much reason to be optimistic.

In 2004, the number of adults who were 18 to 64 with a work limitation who were employed was 19.3 percent. And the number of people in the same category with incomes below the poverty line was 28.2 percent, according to statistics compiled by Cornell University researchers working with government figures.

Getting people with disabilities to work is both good for them and the companies that employ them, said Dana Egreczky, the vice president of work-force development for the New Jersey Chamber of Commerce and the president of a new job-search Web site for people with disabilities. - More...
Tuesday - April 15, 2008

Newsmaker Interviews

Bill Steigerwald: The 3 Trillion $ War - What's the true cost of the war in Iraq? The total, long-term cost of everything from tanks and jet fuel and the interest on the money Washington is borrowing to the cost of caring for a double amputee for 40 years? It's probably a lot higher than you think, but try about $3 trillion. That's the round, stunning figure economist Joseph Stiglitz and Harvard public finance professor Linda Bilmes came up with after several years of digging up and crunching the official government numbers, which were buried or scattered in the Pentagon's impossibly sloppy accounting books. The gruesome details can be found in their new book, "The Three Trillion Dollar War." I talked to Professor Bilmes on Wednesday by phone from Boston:

Q: What is your 60-second synopsis of your book and why did you write it?

A: We basically wrote the book for two reasons. First was to explain the full costs of the war, including the costs that are yet to come. Secondly, we wrote the book to show how the veterans have been shortchanged and to offer recommendations that would fix that. We really go through in the book the major cost categories and show how the war is affecting the economy. This is a book about the budgetary and economic costs of the war. But we also have three chapters about veterans' issues, which I have been deeply involved in.

Q: What does that $3 trillion price tag include? - More...
Tuesday - April 15, 2008

Columns - Commentary

John M. Crisp: Food crisis the latest 'Eve of Destruction?' - It's worth remembering that the world has often appeared to be on the point of a vast destruction.

In fact, in the 14th century, as the Black Death spread across China, India, and Europe and eventually killed about a third of the European population, some thought that all of civilization was coming to an end -- literally.

And many American citizens of a certain age grew up with a deeply ingrained sense of potential destruction that had its roots in the long nuclear standoff between the United States and the U.S.S.R. The threat of thermonuclear disaster became a part of the landscape: we talked about it in school, we heard about it on TV and in the movies, and nearly all of us knew someone who had built a fallout shelter. In 1965 Barry McGuire's "Eve of Destruction" was at the top of the charts. - More...
Tuesday - April 15, 2008

Martin Schram: Clinton, Obama doing GOP's dirty work for them - Karl Rove has been mothballed. The Swift Boaters have been decommissioned. But conservatives need not despair. The Republican presidential nominee won't be needing their special political services this time around.

Because Hillary Clinton and Barack Obama are doing their campaign dirty work for them.

Clinton and Obama have been smudging and slashing each other's candidacies with results reminiscent of the Grand Old Party's most famous overt and covert practitioners of the politics of destruction. Indeed, Clinton and Obama have gone Rove and the Swift Boaters one better. They have sabotaged not only their opponent's campaigns but their own. And they did it with devastating word-of-mouth campaigns: Their words, their mouths. - More...
Tuesday - April 15, 2008




Public Opinion Poll

The General Services Administration, landlord of the downtown Federal Building, plans to paint the structure this summer. Should GSA go with the original, historic white; or retain the "pink salmon" color?

Poll Ended
April 04, 2008

Ketchikan

Ketchikan Police Report
AK Troopers Daily Dispatch
Today's Forecast
Satellite
Today's Weather Images
Marine Forecasts
Ketchikan Weather Data
Current AK Weather Map

CLASSIFIEDS

Publish ad
Please select the proper category before posting.




CLASSIFIEDS' CATEGORIES

Announcements and
Help Wanted
For Sale / Free Stuff
Garage Sales
Homes / Apts/ Property
Pets
Wanted
Lost & Found
Local Services
Publish your ad

More Front Page Archives

Viewpoints
Opinions/Letters
Basic Rules

Helen Finney, my friend By Julie Kay Smithson - Helen Finney. Even her name evokes a smile and always the memory of those sparkling blue eyes. This vibrant and special woman was my friend. - More...
Monday PM - April 14, 2008

Streets are not safe for roaming animals By Kimberly Morton - I am writing today to express my frustration in seeing dogs get hit outside of my work. In the last month I have or others have witnessed three dogs get hit by cars by Deermount and Tongass Ave. I was driving down today when a black lab and another mix ran right out into the street and hit a car. The car of course slowed down but the dog ran away, and the car drove off. It amazes me the lack of concern for the welfare of these dogs. Hopefully the car that hit the dog called animal control, I know I did as soon as I got back into the office. - More...
Monday PM - April 14, 2008

More Hillary Clinton Tall Tales By Mark Neckameyer - This weekend Senator Clinton, in a bid to differentiate herself from supposedly elitist Senator Obama who had dissed small town folks during a San Francisco fundraiser last week, told a story about her Dad taking her to her Grandpa's house to shoot guns, target practice after church. She made herself sound like a a cross between Billy Graham's daughter and Annie Oakley. What comes next? We find out she didn't have a Grandfather? She wouldn't answer press questions today about when she last fired a gun OR went to church. Hillary certainly has been a major anti-gun person most of her public life. She enthusiastically supported aggressive gun control lobbying against firearm manufacturers throughout her husband's term in the White House so when the conversion? Didn't she obviously do this just for the sake of, to hoodwink blue collar voters in Indiana and Pennsylvania? - More...
Monday PM - April 14, 2008

Unique Opportunity By Cathy LeCompte - It struck me recently that our municipalities and elected officials of Ketchikan are presented with a unique opportunity to collaborate with two organizations who are working tirelessly in their endeavors to make Ketchikan a better place. I have had the chance to observe both groups and I have never seen, in my fifteen years of working with non profit organizations, two grassroots efforts that are so focused and well thought out. - More...
Saturday - April 12, 2008

Alaskans should not be penalized for stimulating economic growth By Governor Sarah Palin - With just a few days left in the 25th Alaska Legislature, the final actions taken by lawmakers will have a major impact on Alaska and Alaskans. HB 111, a critical bill which would lower the Business License Fee, is currently stalled. - More...
Saturday - April 12, 2008

Thank you By Dawn Uttke - Thanks to all who have made donations for Jeremy Raymond. He is still at Harborview, and the recovery process is going well. We may see his smiling face back in town within the next 6 weeks. - More...
Saturday - April 12, 2008

WMD's in Iraq By Charlotte Tanner - My conspiracy theory for the missing WMD's in Iraq is that the United States tried to "plant" them and failed. - More...
Saturday - April 12, 2008

Thank You By Tessa Hammoms - I would like to say a huge Thank You to the lady who took our dog 'Charlie" to the vet, after he was hit by a car on Saturday, April 5th. During all the chaos and tears, we never did get her name, as she was leaving as we arrived. - More...
Wednesday PM - April 09, 2008

Care for Ketchikan's Elders By Eileen Small -I truly enjoyed Shannon Guthrie's response. I believe that she is a caring provider. I agree with her comparison to buying a dozen eggs --- yet what we all must remember is that some of our elderly COULD NOT BUY A DOZEN EGGS without help. For instance my Mom cannot see or hear --- go figure. Mom has worked her entire life. She was never "on the dole". She did NOT have 8 kids by 7 men and collect government compensation for her bad behavior. She was a "Rosy the Riveter" during the war. After that she did well in the real estate and insurance businesses. - More...
Wednesday PM - April 09, 2008

Snow and the Roads By Sean "Sully" Sullivan - The whole time I lived in K-Town, I hated winter the most. Not because of the snow but because of the drivers in the snow. - More...
Wednesday PM - April 09, 2008

Where are Iraqi's WMDs? By Ken Solch - There is, if anyone would care to research it, much info to show that Iraq's WMDs were moved just before we attacked to Syria and the Bekka Valley in Lebanon. There are maps online showing the several sites that they were transferred to back then. The Russian special forces - Spetsnaz - did this with the help and complicity of Saddam's regime and his close allies in Syria. - More...
Wednesday PM - April 09, 2008

Re: Quality Care By Shannon Guthrie - I completely agree with the overall direction that Eileen Stated in the "Quality of Care for Elders". Being a Care provider myself, and having worked with the elderly for over a year, I think that it is not only important for Care providers to being competent of the job they are hired to do, but also compassionate and caring for the person/people they work with. This is what most people who enter the Health Care Field are aware of when they make the decision to become whichever profession they choose. - More...
Tuesday PM - April 08, 2008

Egg Hunt clean up By Angie Olson - There were about 7 of us that went around that day to pick up the garbage. I'm sure much was missed, but have gone back twice twice then. It may take some time, but we will be continuing our clean up efforts until the job is complete. - More...
Tuesday PM - April 08, 2008

Egg Hunt By Jim Lewis - I would like to thank the people who put the Sunday Easter Egg hunt together. Thank you. Even though I didn't have any children there it was a joy to view with beautiful weather. - More...
Tuesdy PM - April 08, 2008

Why is anyone a Democrat? By Mark Neckameyer - Every death of a valiant American soldier is a terrible tragedy. Irregardless of the ranting of Liberal Democrats who want us to surrender in Iraq now (at least that is what they say in the "I am more of a dove than you" Democrat Presidential Primaries!) it is important to keep things in perspective while remembering that freedom is not free. There were 39 combat related killings in Iraq in January. In the fair city of Detroit alone there were 35 murders in the month of January. Detroit is just one American city, about as deadly as the entire war-torn country of Iraq . Have you read lately about the adventures of Detroit's Democrat mayor? Freedom is never free. In World War 2 from 1941-1945, 450,000 American lives were lost, an average of 112,500 per year. Over the past 5 years the war on terror has claimed around 750 American lives per year, trending down now and remember, when the Muslim terrorists bombed New York on 9/11, 3,000 innocent lives were lost in just one business center. They have their evil eyes on lots more of our buildings but they have not been successful even once in the past six years. Thank you George W. Bush! - More...
Tuesday PM - April 08, 2008

Let's make use of the veneer mill scrap logs By Margaret Cloud - There are some large piles of logs at the veneer mill that are not usable for veneer. Some of these logs have already been sold or given away for fire wood. This wood is really the community's wood as it is our money that has been used for years at the site. - More...
Monday - April 07, 2008

Easter Egg Hunt By Charlotte L. Glover - I know firsthand how much work go into making successful public events and I am glad that everyone enjoyed the Easter Egg Hunt at Ward Lake coordinated by Angie Olson, but I have to express my disappointment at the mess that was left behind. - More...
Monday - April 07, 2008

More Letters/Viewpoints
Webmail your letter or
Email Your Letter To: editor@sitnews.us

---

E-mail your news tips, news
releases & photos to:
editor@sitnews.us

SitNews
Stories in the News
©1999 - 2008
Ketchikan, Alaska

M.C. Kauffman, Webmaster/Editor, &
Graphic Designer
webmaster@sitnews.us

In Memory of SitNews' first editor,
Dick Kauffman
1932-2007

Locally owned & operated.
Online since 1999

Articles & photographs that appear in SitNews are protected by copyright and may not be reprinted or redistributed without written permission from and payment of required fees to the proper sources.