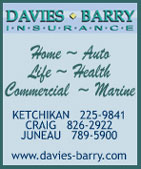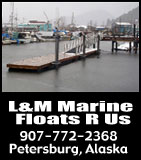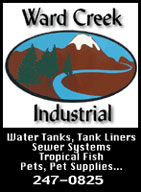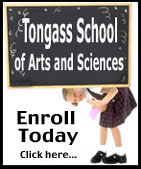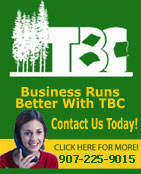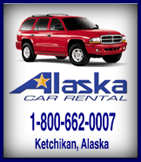 Contact


Webmail Letters


News Tips


Search Sitnews


Copyright Info


Archives
Today's News


Alaska


Ketchikan


Top Stories


U.S. News


U.S. Politics


Stock Watch


Personal Finance


Science News


US Education News


Parenting News


Seniors News


Medical News


Health News


Fitness


Offbeat News


Online Auction News


Today In History


Product Recalls


Obituaries
Quick News Search


Alaska


Ketchikan


SE Alaska


Alaska News Links
Columns - Articles


Dave Kiffer


Parnassus Reviews


Fish Factor


Chemical Eye On...


Bob Ciminel


Rob Holston


More Columnists
Ketchikan


Our Troops
Historical Ketchikan


June Allen


Dave Kiffer


Louise B. Harrington
Recognition


Match of the Month


Asset Builders
Ketchikan Arts & Events


Ketchikan Museums


KTN Public Library


Parks & Recreation


Chamber
Lifestyles


Home & Garden


Food & Drink


Arts & Culture


Book Reviews


Movie Reviews


Celebrity Gossip
On the Web


Cool Sites


Webmaster Tips


Virus Warnings
Sports


Ketchikan Links


Top Sports News
Public Records


FAA Accident Reports


NTSB Accident Reports


Court Calendar


Court Records Search


Wanted: Absconders


Sex Offender Reg.


Public Notices
Weather, Webcams


Today's Forecast


KTN Weather Data


AK Weather Map


Ketchikan Webcam


SE AK Webcams


Alaska Webcams


AK Earthquakes


Earthquakes
TV Guide


Ketchikan
Ketchikan Phone Book


Yellow Pages


White Pages
Employment


Employment
Government Links


Local Government


State & National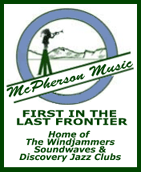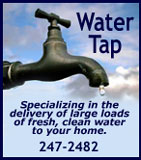 Wednesday
April 23, 2008



Gulls Feeding on Herring Roe
Front Page Photo by Marie-Jeanne Cadle

Ketchikan: Gold 3 Team Welcomed to Ketchikan - Sunday morning as Ketchikan was saying good-bye to hundreds of youth participants in the Music Fest, the Matanuska brought 13 young adults to town to work with Ketchikan Youth Initiatives on youth projects such as the redevelopment of the Old Water Warehouse into a Youth Community Center. They were greeted by sunny weather and a warm fellowship of local youth and adults at a potluck hosted by Boys and Girls Club.

Team Leader Kym Starno introduces her team of 13
Photograph courtesy KYI

Ketchikan Youth Initiatives is working with the City of Ketchikan on a plan to redevelop the 100 year Old Water Warehouse building on Park Avenue into a youth directed and adult mentored community center. The most significant challenge for this project-other than adults remembering to let youth take the lead, and youth remembering we are supporting them in doing so-is to repair a building foundation in much need of new footings and pilings. That is where this energetic NCCC work team comes in. They will be working under a local contractor to do the grunt workdigging out debris under the building and providing the labor for the foundation repair.

While awaiting permits the NCCC team will work with KYI leaders to complete the renovation of the office trailer that was donated to the Hot Shots Paintball League last summer. Bobbie McCreary, Executive Director of KYI said, "[The] Rasmuson Foundation funded the materials, and a partnership with other agencies in town provided the labor for the first level of renovation. McCreary said, "Now, as soon as the snow lets us out there, the project can be completed with generator, wood stove, water catchment system, new flooring, compost toilet and completed windows. If you see workers out at the park on Revilla Road, please stop by to say hello and welcome these incredible young adults."

"Last, but certainly not least, they will work with the Boys and Girls Club to perform repairs and upgrades as the Club continues to improve the facilities it provides for local kids and teens," said McCreary. - More...
Wednesday - April 23, 2008

Alaska: Twenty years of the Alaska Volcano Observatory By NED ROZELL - Twenty summers ago, earthquakes rocked the town of King Cove on the Alaska Peninsula. Some people were so worried that the nearby volcano, Mt. Dutton, was going to erupt that they caught flights out of town. Others called in the cavalry-members of the fledgling Alaska Volcano Observatory.

In 1988, John Power had just finished his master's degree when he became the observatory's first full-time employee. He flew out to King Cove with a few colleagues to check on the volcano.

AVO's John Paskievitch and John Power at the remains of a seismic station on Mount Spurr, the nearest active volcano to Anchorage. The late June 1992 eruption from Crater Peak blasted 44 million cubic meters of ash, blocks, and gas into the atmosphere.
Bill Bolling photo, courtesy of Alaska Volcano Observatory

"I remember that the biggest earthquake happened in August, on 8/8/88," said Power, a geophysicist with the USGS Alaska Science Center who still works for AVO in Anchorage. "It happened right at the peak of salmon season, so there were a lot of people in town."

After installing a few seismometers on the flanks of 4,800-foot Mt. Dutton, eight miles from King Cove, Power and his comrades saw that the character and the size of the earthquakes didn't suggest that Mt. Dutton was going to explosively erupt that August.

"We told people, 'we'll watch it, but evacuation doesn't make sense right now,'" Power said.

While spending a few weeks in King Cove and bunking at the Peter Pan cannery, Power noticed the earthquake activity waning, showing that the volcanologists had made the right call. The brand-new Alaska Volcano Observatory was one-for-one in advising people what to do, or, in the case of Mt. Dutton, what not to do.

Since that first response in 1988, the Alaska Volcano Observatory has grown from a good idea lobbied for by scientists-including John Davies, Syun-Ichi Akasofu, John Filson, and Tom Miller-into a team of people in Anchorage and Fairbanks who have their fingers on the pulse of more than 30 volcanoes in Alaska. The observatory is a cooperative program of the Geophysical Institute, the USGS and the Alaska Division of Geological and Geophysical Surveys. The job of the experts there is to monitor volcanoes and give Alaskans information when they need it most. - More...
Wednesday - April 23, 2008

Alaska: State Agencies Addressing Juneau Power - Governor Sarah Palin announced Tuesday that multiple state agencies are working closely with Alaska Electric Light & Power (AEL&P) to assess the damage and develop a plan to recover hydropower in Juneau.

Representatives from the Federal Emergency Management Agency and the Small Business Administration are traveling to Juneau to analyze the situation. Members of the governor's disaster policy cabinet will meet on Wednesday to discuss declaring a state disaster.

Last week, a massive avalanche destroyed a transmission tower and more than a mile of the Snettisham Hydroelectric facility transmission line. The line, about 40 miles from downtown, connects hydropower to the Juneau service area. AEL&P is using diesel generators to supply power.

"Juneau residents have really stepped up to the plate," Governor Palin said. "Many families and businesses are taking some simple steps that will help keep costs down by reducing energy use as repairs get underway."

The members of the Juneau Legislative Delegation announced they are working hard in response to the avalanche that downed one-and-a-half miles of power transmission lines from the Snettisham hydro-electric generation plant. The outage means almost all of Juneau's power will be diesel generated for as long as three months. This may raise costs by as much as five times, and, for now, much of that cost may be passed on to the customers of AEL&P, the local power utility.

"Many people simply can't afford a 500 percent increase in their power bill," said House Democratic Leader Rep. Beth Kerttula (D-Juneau). It's too much for many families to bear, and many local businesses could be in danger of shutting their doors. We're working hard to stop that from happening."

Kerttula, along with Sen. Kim Elton and Rep. Andrea Doll (both D-Juneau) have already contacted Gov. Sarah Palin and asked for state assistance. The City and Borough of Juneau has declared a local state of disaster, and the state will determine whether or not this situation meets the criteria on Wednesday. If the governor issues a disaster declaration it will free up state dollars for relief efforts. The administration has asked all state agencies to find ways to expedite repairs and also to provide relief for the escalating costs. The delegation is also working with the city and borough, AEL&P and other local, state and federal agencies to find workable solutions.

"This is a strong community," Elton said, "and people have already cut their power usage by as much as 20 percent. At the same time the local and state governments must work together to make sure people come through this crisis safely and financially intact."

The delegation's initial concern is for public safety.

"We don't want people turning off their heat and power, sitting home in the cold and dark in fear of huge electric bills," Doll said. "We're working to find good solutions so people in Juneau can be safe and still afford to pay their bills." - More...
Wednesday - April 23, 2008

April's Asset Builder of the Month: Sue Medel
Pictured: Kara McCoy, Margie Gilmon, Emily McClory, Annette Hanson, Sue Medel, Deb Jepsen, Janine Frederickson, Brenda Jacobson, Pamela Wilsie, and Janis Endsley.
Photograph courtesy PATCHWorks

Recognition

Ketchikan: Asset Builder of the Month: Sue Medel - Sue Medel, one of Ketchikan's great Public Health nurses, has been nominated and selected as the PATCHWorks Asset Builder of the month. She was presented with this recognition at a recent staff meeting at Public Health and all in attendance agreed that the honor was well deserved.

Medel's nominator had these words of praise for her. "Sue demonstrates extraordinary mutual respect and caring for the teens in Ketchikan. She is a special advocate for them and has been for many years. She believes in them and in particular, nurtures the development of the empowerment assets."

In talking to a few other people who come in contact with Medel's work with young people, one said, "First and foremost, she is about keeping young people healthy and safe through her work at Public Health. She always makes students feel better about themselves by letting them know they are good, even though they may not have made a good choice." Another said, "Her enthusiasm, ability to speak openly and frankly about sensitive health issues, and willingness to follow through with students has made her an important part of our program." - More...
Wednesday - April 23, 2008




Obituaries

Beverly Ann Howe-Merrill - Beverly Ann Howe-Merrill passed away on April 6th, 2008 in Ava, Missouri at the home of her parents Charles and Betty Howe. She was born in Clinton, OK on September 20, 1960 and lived in Ava from 1960 to 1975 when the family moved to Tallahassee, FL. She graduated from Lincoln High School there in 1978. - More...
Monday - April 17, 2008

Dorothy 'Doris' R. Elerding - Former Ketchikan resident Dorothy "Doris" R. Elerding, 80, died on April 12, 2008, in Burien, Wash. - More...
Thursday - April 17, 2008

Public Meetings

Ketchikan School Board Regular Meeting -- Wednesday, April 23, 2008 at 6:00 pm in the City Council Chambers.
Download agenda & information packets (pdf)

Special City Council Meeting - Wednesday, April 23, 2008 at 7:00 pm at the Ted Ferry Civic Center
Purpose:Consideration of the ptential sale of the Telecommunications Division
Agenda & Information Packets (Once the agenda is downloaded, click on the items in the agenda to download packets)

Ketchikan

Ketchikan Police Report (Updated)
AK Troopers Daily Dispatch
Today's Forecast
Satellite
Today's Weather Images
Marine Forecasts
Ketchikan Weather Data
Current AK Weather Map

CLASSIFIEDS

Publish ad
Please select the proper category before posting.




CLASSIFIEDS' CATEGORIES

Announcements and
Help Wanted
For Sale / Free Stuff
Garage Sales
Homes / Apts/ Property
Pets
Wanted
Lost & Found
Local Services
Publish your ad

Front Page Archives
April 2008

| | | | | | | |
| --- | --- | --- | --- | --- | --- | --- |
| S | M | T | W | T | F | S |
| 30 | 31 | 01 | 02 | 03 | 04 | 05 |
| 06 | 07 | 08 | 09 | 10 | 11 | 12 |
| 13 | 14 | 15 | 16 | 17 | 18 | 19 |
| 20 | 21 | 22 | 23 | 24 | 25 | 26 |
| 27 | 28 | 29 | 30 | | | |

More Front Page Archives

Viewpoints
Opinions/Letters
Basic Rules

Special Meetings??? By Robert D. Warner - Have any of you folks been noticing how many "Special Meetings" have been called recently by the Ketchikan City Council and the Gateway Borough Assembly? It is my understanding that these "Special Meetings" are held on the public dime and taxpayers pick up the tab. - More...
Wednesday - April 23, 2008

Bridge By Jerilyn Lester - Regarding Stephanie Scott's letter, here is a really good reason. When the Airport was built on Gravina Island instead of Revillagagedo Island we were promised a bridge to get there and that was 30 years ago. The money was here for the bridge until the down-southers and some from up here got wind of it and the earmarks were taken off and Palin took it and spent 199 million before the ink was dry to take the earmarks off. How about the fact that the remaining 34 million was spent on the mainland and didn't even fill a pothole here. - More...
Wednesday - April 23, 2008

I agree By Patsy Stokkeland - I agree 100% with Ken Lewis only I would have put that news in big bold letters and published said perps Picture on the front page. You better wake up and realize that people who do these things usually escalate to something worse as time goes by and I sure as heck don't want this person around my grand children, or my animals. - More...
Wednesday - April 23, 2008

Why won't candidates debate energy issues? By Mark Neckameyer - Seems like every day crude oil prices hit another record. Every day airfares go up due to fuel costs along with the price of everything that has to be shipped. Food prices are soaring as grains are being used to make ethanol ... A lot of good that seems to do ... And there is no end in sight. The bad actors in the Middle East and in Venezuela control crude oil supplies and cutting consumption here in the US won't help as demand is growing so fast in Russia, India and especially China. Combined, the puplulations of those nations are eight or nine times our population and they are busily industrializing and buying cars. For all the talk the presidential candidates hammer away on in ads and debates, with all their arcane, indistinguishable plans for problems like health care, they don't touch the oil crisis except to somehow blame the current administration. The solution to all this seems so simple too. - More...
Wednesday - April 23, 2008

Shoencliff #2 By Charles Edwardson - Whoever coined that phrase should be commended for their astute observations. Most of us can just about bet a six-pack that this coined phrase will come true. The public expressed much of this same doubtful sentiment with the other, less than successful endeavors the borough has undertaken in the past six or seven years. The public expresses their concerns and the assembly just goes about their business any way regardless of public opinion. Their record should speak for itself. - More...
Monday PM - April 21, 2008

Knowledge Is A Good Thing By Terri-Lee Gould - I have to disagree with Mr. Johnson and Ms. Ortiz about the Ketchikan Daily News story printed earlier last week on the front page of said newspaper. In my opinion the Daily News provided a valuable community service by alerting the community about this dangerous person. - More...
Monday - April 21, 2008

Empathy and a referral is in order By Cecelia Johnson - In regard to the offensive "front page article" in KTN Daily News. Although offensive, more importantly, is getting proper help for this individual who has been identified as having a medical problem in the weekend newspaper. - More..
Monday - April 21, 2008

Thank You By Melissa Jourdain - I just wanted to thank your for publishing such a beautiful article about the four men who lost their lives in the helicopter crash on Tuesday, April 15th. Michael Seward was part of our family; he was my husband Darin's best friend of nearly 30 years and Michael was a part of every milestone in our lives. - More...
Monday - April 21, 2008

Bestiality By Teri Holderman - I want to say how appalled and embarrassed I am. The decision to publish the article on bestiality on the front page of the paper was an extreme lack in judgment. - More...
Monday - April 21, 2008

Don't need to air such dirty laundry By Michael Patrick Moyer - Give us a break! I don't care how much anyone thinks it's needed that we publicize decadent behavior in order to alert others to its existence. When I went to pick up my daughters from ballet they immediately asked me if I had read the paper that day. How much crap are you willing to print in order to sell a paper? - More...
Monday - April 21, 2008

Real ID Act By Frank W. Turney - When it comes the the Senate Bill (202) not to fund any money towards the so-called Real ID Act of 2005 in Congress with no debate on our 4th amendment rights and HJR19 resolution that passed the house 33-1 and SB 202 17-3, the real KUDOS goes to the Ron Paul Coalition, Fairbanks/Northpole and Delta. They really made the difference. Over 98 percent of testimony, e-mails, phone calls POM came from Fairbanks. - More...
Monday - April 21, 2008

New attitude and positive philosophy needed By Billy Johnson - Instead of building million dollar soccer fields and dreams of moving to lower level competition . . . . maybe it's time to bring in a younger, more hungry coaching staff and philosophy to the Kayhi soccer program. - More...
Thursday PM - April 17, 2008

Schoencliff Debacle #2 By Jackie Williams - Once again, we are being offered the Schoencliff Center, or that is my opinion after reading the Introduction in the proposal from Dawson Construction to remodel the more than 75-year-old building. The mention of tenants; of other groups or agencies that have invested much time and energy, sounds just like Schoencliff Center. The collection of property tax that makes it seem like KGB will have an offset in costs, I believe will be paid by the KGB through rental fees - More...
Thursday PM - April 17, 2008

Covenant Players By George R. Pasley - A small troupe from Covenant Players has been in Ketchikan this week and will be performing at the Presbyterian Church on Sunday. - More...
Thursday PM - April 17, 2008

Attitude makes a big difference By Jerry Cegelske - "Attitude Makes The Difference!" I recently read a bumper sticker on the side of a van that had that statement on it. - More...
Thursday PM - April 17, 2008

Shocking News By Ken Lewis - Being 8-year college credits short of having a Masters Degree in aberrant behavior will not prevent me from chiming in on the recent front page article regarding animal husbandry? Or what ever higher educated folks call it! - More...
Thursday PM - April 17, 2008

Bestiality By A. M. Johnson - How often would it be that Al Johnson would agree with Ms. Ortiz (Ketchikan Daily News, Lt to the editor-Bestiality 4/16/08)? My wife and I too, were dumbfounded that a family newspaper would print tabloid crap at best, on not only the front page, but continue the detail for several columns on interior pages. This from a paper that proclaims anonymity for local police reports involving charges far less than those on this case. Yet here every available detail including the perp's name on such a distasteful subject. - More...
Thursday PM - April 17, 2008

Gravina Island Bridge By Stephanie Scott - I travel to Ketchikan from time to time, so I was surprised to hear Mayor Weinstein complain on the radio recently about how difficult it is for elders and those with physical disabilities (he mentioned crutches ) to get to and from the airport in Ketchikan. I am surprised that he doesn't know that you can drive your car to the airport on Gravina Island, or that you can be picked up and driven - thus avoiding lugging luggage and oneself up or down all those airport ramps and steps. Ketchikan has good cab, bus, and airport shuttle service. It has an excellent airport ferry. It has a superb water taxi. Gosh, if you are a passenger, and if you do not live on one of those Ketchikan "roads" that are really walkways, you can actually board a vehicle at your home and stay seated until it's time to step into the lobby of the airport. - More...
Thursday PM - April 17, 2008

Thank You By Shannon Nelson - I would also like to thank Angie Olson for the Easter Egg Hunt at Ward Lake. I am sorry I missed it but saw the pictures and I am looking forward to next year's hunt with my grandson. -- More...
Thursday PM - April 17, 2008

More Letters/Viewpoints
Webmail your letter or
Email Your Letter To: editor@sitnews.us

---

E-mail your news tips, news
releases & photos to:
editor@sitnews.us

SitNews
Stories in the News
©1999 - 2008
Ketchikan, Alaska

M.C. Kauffman, Webmaster/Editor, &
Graphic Designer
webmaster@sitnews.us

In Memory of SitNews' first editor,
Dick Kauffman
1932-2007

Locally owned & operated.
Online since 1999

Articles & photographs that appear in SitNews are protected by copyright and may not be reprinted or redistributed without written permission from and payment of required fees to the proper sources.