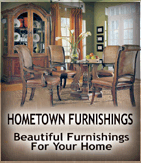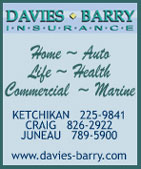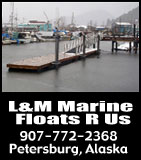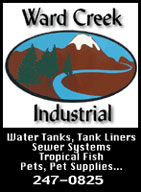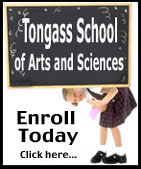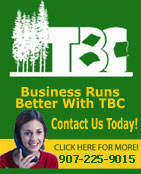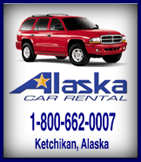 Contact


Webmail Letters


News Tips


Search Sitnews


Copyright Info


Archives
Today's News


Alaska


Ketchikan


Top Stories


U.S. News


U.S. Politics


Stock Watch


Personal Finance


Science News


US Education News


Parenting News


Seniors News


Medical News


Health News


Fitness


Offbeat News


Online Auction News


Today In History


Product Recalls


Obituaries
Quick News Search


Alaska


Ketchikan


SE Alaska


Alaska News Links
Columns - Articles


Dave Kiffer


Fish Factor


Career Success Stories


Parnassus Reviews


Chemical Eye On...


Bob Ciminel


Rob Holston


More Columnists
Ketchikan


Our Troops
Historical Ketchikan


June Allen


Dave Kiffer


Louise B. Harrington
Recognition


Match of the Month


Asset Builders
Ketchikan Arts & Events


Ketchikan Museums


KTN Public Library


Parks & Recreation


Chamber
Lifestyles


Home & Garden


Food & Drink


Arts & Culture


Book Reviews


Movie Reviews


Celebrity Gossip
On the Web


Cool Sites


Webmaster Tips


Virus Warnings
Sports


Ketchikan Links


Top Sports News
Public Records


FAA Accident Reports


NTSB Accident Reports


Court Calendar


Court Records Search


Wanted: Absconders


Sex Offender Reg.


Public Notices
Weather, Webcams


Today's Forecast


KTN Weather Data


AK Weather Map


Ketchikan Webcam


SE AK Webcams


Alaska Webcams


AK Earthquakes


Earthquakes
TV Guide


Ketchikan
Ketchikan Phone Book


Yellow Pages


White Pages
Employment


Employment
Government Links


Local Government


State & National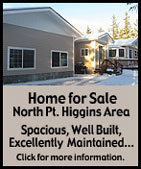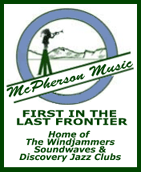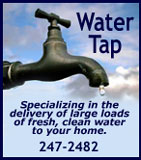 Tuesday
May 20, 2008



Ferry Columbia
The Alaska Marine Highway System (AMHS) ferry Columbia sports a fresh coat of paint -- along with a smiley face -- during a recent overhaul project at a Portland, Ore. shipyard. Columbia and its crew are schedule to arrive in Ketchikan Wednesday and begin service within the AMHS fleet.
Photo by Christopher Olson, 2nd engineer, AMHS/DOT&PF

Ketchikan: Ketchikan General Hospital's surgical facilities need overhauling - Ketchikan General Hospital strives to provide the highest level of surgical services in southern Southeast Alaska. The hospital's technology is state of the art, the surgeons are among the finest in the state, and the nurses are professional and experienced. However, these skilled professionals operate in a surgical center with little changed in the forty-five years since the hospital was built.

Rep. Kyle Johansen (R-Ketchikan), his Legislative Aide Sonia Christensen, recently toured the hospital's surgical center. Also pictured is one of KGH's General Surgeons, Deborah Aaron.
Photograph courtesy KGH

State Representative Kyle Johansen (R-Ketchikan) recently toured the hospital to see first hand the need to overhaul Ketchikan General Hospital's surgical suites. "Now that I have seen the OR, I can better understand the need for the expansion and renovation. The rooms are very small and outdated."

According to information provided by Marty West, KGH Community Relations Specialist, the present surgical support areas are sized to accommodate half the volume they support today and the operating rooms are also undersized for the type of procedures, equipment, and practice that now occurs in Ketchikan. The endoscope suite lacks critical support space and with the increased demand for endoscopy procedures, there is a need for a second procedure room. Both the Ketchikan City and Ketchikan Borough governments placed the remodel of the hospital's surgical suite high on their request list for state funding.

Ketchikan General Hospital CEO Pat Branco stressed the need for the new facilities, "While equipment updates and minor space modifications have kept the surgery suite safe for patient care, it is far from optimal. Room sizes and configuration result in inefficiencies and present a constant challenge in accommodating advanced technology and equipment."

Over twenty physicians are based in Ketchikan, including two OB/Gyns, two orthopedic surgeons, and two general surgeons. Additionally, visiting ophthalmologists, a plastic surgeon, urologist, ENT, dental surgeons and internal medicine physicians use the hospital's surgery and procedure facilities. - More...
Tuesday - May 20, 2008

National: House Overwhelmingly Votes to Take Action Against Oil Price Fixing; Rep. Young Encourages Energy Independence Not Litigation - Nearly three-quarters of the U.S. House of Representives voted for Rep. Steve Kagen's (D-Wisconsin ) bill Tuesday to allow the U.S. government to sue the Organization of Petroleum Exporting Countries for manipulating supplies and prices.

The Gas Price Relief for Consumers Act was approved overwhelmingly by the House of Representatives by a vote of 324-84. 103 Republicans supported the bill that would put in place the means to crackdown on possible anti-competitive practices that could be contributing to the current record-high gas prices.

Alaskan Congressman Don Young voted 'no' on this measure. "I've become very disgusted by Congress' lack of will to address the real problem," said Rep. Young in a prepared statement. "President Bush visited the Saudis last week to ask that they increase oil production. They told him NO. We import about 2/3 of our energy from foreign countries! We have an abundance of resources waiting to be tapped into at home and we can't because of a lack of will to produce and of the continuous threat of litigation from extreme environmental groups. So what do we do? We vote to make it legal to sue the producers of energy overseas too; the very countries that are supplying us with the majority of our energy because we won't do it here at home. "

Young said, "Mr. and Mrs. America are now paying $4 a gallon at the pump and we haven't even hit Memorial Day yet, and Congress thinks the answer is to allow legal action against our major suppliers of fuel. I am beyond baffled."

The Gas Price Relief for Consumers Act of 2008 would allow the United States to sue foreign oil cartels for anti-competitive price discrimination. It would also allow the Department of Justice Antitrust Task Force to aggressively investigate both gas price gouging and market manipulation.

"Until we finally have an energy policy other than drill-and-burn, this bill will begin to set things right for the American people," Rep. Kagen said. Kagen sponsored the bill. "We cannot drill or grow our way out of this energy crisis. We must begin to think differently in America. That includes loosening the stranglehold other nations have on our economy and exploring new forms of energy."

The Gas Price Relief for Consumers Act of 2008 (H.R. 6074) incorporates the NOPEC provisions as passed in 2007. "No Oil Producing and Exporting Cartels Act of 2007" or NOPEC provisions would empower the attorney general of America to take action against price-fixing in the petroleum industry by foreign countries participating in OPEC, the oil cartel that meets regularly to set price and production targets. The Gas Price Relief for Consumers Act of 2008 (H.R. 6074) would also authorizes the creation of the Department of Justice Petroleum Industry Antitrust Task Force. Among its responsibilities, the Task Force will examine such issues as the existence and effects of price gouging in the sale of gasoline, anticompetitive price discrimination by petroleum refiners, actions to constrain oil supplies in order to inflate prices, and possible oil price manipulation in futures markets. Finally, the bill requests a GAO study of the effects on competition of prior mergers and divestitures within the petroleum industry. - More...
Tuesday - May 20, 2008

Alaska: Alaska Democrats To Gather for State Convention May 23-25 - Delegates from across Alaska will gather at the State Fairgrounds in Palmer May 23-25 for the Alaska Democratic Party's State Convention. Convention highlights include voting for the Democratic Presidential nominee and selection of Alaska's Delegates to the Democratic National Convention, a keynote speech by best-selling author John Dean, and election of the state party chair and other leaders.

On Saturday afternoon, May 24, the State Convention Delegates will vote for Sen. Barack Obama or Sen. Hillary Clinton, and then 14 of Alaska's Delegates to the Democratic National Convention will be elected. Those participating in the Presidential Fan Out will be the State Convention Delegates elected on Feb. 5 at caucuses around the state. The state convention is the second step in selecting Alaska's delegates to the national convention. According to the Alaska Democratic Party, up to 411 State Convention Delegates will be participating in the Fan Out, and 265 of them are competing for the chance to represent their candidate at the national convention in Denver in August. - More...
Tuesday - May 20, 2008

Alaska: Alaskans find takers for dead moose online By JAMES HALPIN - When a 300-pound yearling moose stumbled into Calvin Hay's yard and died this month, he called the Alaska Department of Fish and Game, expecting the carcass would get hauled away.

Instead, he found out he was on his own.

"I guess I assumed that they would come deal with it," he said. "I kind of joked around a little bit; I said, wait a minute, aren't you the guys that say moose are, like, natural resources and they belong to all of us, but now that it's dead, it belongs to me?"

Turns out that's about right. So Hay, 46, posted an ad for a "dead moose" on Craigslist, a classified ad Web site, becoming at least the second person to do so in Anchorage this spring.

"You could use it for dog food or stuff it and put it (in) your front yard, bear bait, whatever," says the ad. "If you live in the Lower 48, this might be your best opportunity to get a free Alaska moose. I don't really care; I just want it out of my yard."

Within minutes, the responses began flooding in, he said. He got at least 50, including one poster who offered to take just a quarter: "I want it. But I can only take a haunch. I got only a small knife and a bicycle." - More...
Tuesday - May 20, 2008




Ketchikan

Ketchikan Police Report
AK Troopers Daily Dispatch
Today's Forecast
Satellite
Today's Weather Images
Marine Forecasts
Ketchikan Weather Data
Current AK Weather Map

CLASSIFIEDS

Publish ad
Please select the proper category before posting.




CLASSIFIEDS' CATEGORIES

Announcements and
Help Wanted
For Sale / Free Stuff
Garage Sales
Homes / Apts/ Property
Pets
Wanted
Lost & Found
Local Services
Publish your ad

More Front Page Archives

Viewpoints
Opinions/Letters
Basic Rules

Are Halibut, Chinook, and Coho Salmon populations in Southeast Alaska heading for a crash? By Andy Rauwolf - There are serious issues with the Southeast Alaskan marine ecosystem that have been steadily getting worse. For instance, the 2007/2008 winter King troll fishery just closed after harvesting only 45% of the 45,000 fish quota. Furthermore, for the first time in history both the halibut and summer Chinook commercial quotas have been cut by 48%. Sport and guided sport fishing have been severely restricted as well. - More...
Tuesday PM - May 20, 2008

Today is a Gift By Louise Clark - If you missed the Friday, May 16 band concert "Today Is A Gift" at Kayhi, you really missed something. The music was superb. I'm a big Glenn Miller fan so it was almost impossible not to get up and jitterbug during the "Glenn Miller in Concert" and "Wilson Suite For Euphonium And Band" was so incredibly beautiful, and "Today Is The Gift" was absolutely wonderful. - More...
Tuesday PM

We all wish Ted Kennedy well but he is no paragon of virtue! By Mark Neckameyer - When Senator Ted Kennedy had his stroke scare Saturday morning, all the TV networks including FOX News went on the air with a glowing obituary sounding retelling of the Senator's life. They lionized the man, made him sound like combination of George Washington and Saint Peter. Fortunately Kennedy's health issue was not as serious as it first appeared but I can't help comparing the reality of his life and works with the flowery garbage we have been hearing on TV all day. Here are the facts about his "accomplishments". - More...
Tuesday PM - May 20, 2008

Thanks for a Great Year By Patrick E Johnston - I just wanted to say thank you to all the people I have had the pleasure to work with and serve this past year. - More...
Tuesday PM - May 20, 2008

In support of Kanayama! By Amber Williams - Most of my friends will tell you how much I love Japan. Their points of view, clothing, music ect. are wonderful. That trip changed my life for the better. If I could, I would love to move there forever. Long have I said "If I go missing, I'm in Japan, don't come and find me" - More...
Tuesday PM - May 20, 2008

A GRADUATION MESSAGE FROM YOUR ALASKA STATE TROOPERS By Captain Kurt Ludwig - This is graduation time for high school seniors in Southeast Alaska. Most teens enjoy parties and other get-togethers, especially around graduation. And while celebrating this time is appropriate and natural, there are often decisions made by some parents and teens that are cause for concern for the public's safety. - More...
Saturday - May 17, 2008

Getting Spammed! By Scott Willis - Are you getting UCE or Unsolicited Commercial Email, better known as SPAM? Well, if you are a KPU customer with a .KPUNET.NET email account, then maybe I can help you filter some of that out. Here's what you do: - More...
Saturday - May 17, 2008

Stop the secrecy By Thomas Ferry - Regarding the participant that was just kicked out of the Kanayama program, Mr. Worrell cites that some unthinkable negative things have been said about the program in retalliation. This child had supposedly broken some rules of commitment and safety set down by the controlling committee. I, like many others would like to know exactly what transpired to get this child kicked out. As people gossip and retell stories, the truth sometimes gets lost in translation on both sides. - More...
Saturday - May 17, 2008

There's Nothing to Do in Ketchikan? NOT! By Bobbie McCreary - Come out Sat nite to have FUN & support our Youth Try this on for size: Skateboard contests, capture the flag, paintball target range, pie eating contest, kids corner with face painting, balloon animals, go fish, BBQ dinner, and a theme based auction. Fun for the whole family. - More...
Saturday - May 17, 2008

THANK YOU By Mindy Lloyd - I want to thank the gentleman who contacted the Shelter (animal )after my dog was hit. I'm sorry that you were the one. But I thank you so much that I know how she passed. To let you know the wind blew our front door open and our little dogs got out. They do chase cars that's why we normally have them tied out or in our home. - More...
Saturday - May 17, 2008

Attention dog walkers By Julia Guthrie - I have lived on Alaska Avenue for about 7 years now. I would just like to say that I am really tired of dog walkers letting their animals use my front yard as a dumping stop. My children play in my yard. - More...
Saturday - May 17, 2008

What he's trying to say By James Greenberg - I have a couple of places to find an answer to your question, first go into your bible and read Luke 21:10-11 also Mark 13:8. Another scripture of interest is 2 Timothy 3:1-5, it shows how people will be during what the bible calls the last days. - More...
Saturday - May 17, 2008

Is Somebody trying to tell us something? By Charlotte Tanner - In reply to another one of Mark Neckameyer's wonderful letters, I can only reply that perhaps we are being told to be better Stewards of the Earth, as the Bible commands us. - More...
Saturday - May 17, 2008

More Letters/Viewpoints
Webmail your letter or
Email Your Letter To: editor@sitnews.us

---

E-mail your news tips, news
releases & photos to:
editor@sitnews.us

SitNews
Stories in the News
©1999 - 2008
Ketchikan, Alaska

M.C. Kauffman, Webmaster/Editor, &
Graphic Designer
webmaster@sitnews.us

In Memory of SitNews' first editor,
Dick Kauffman
1932-2007

Locally owned & operated.
Online since 1999

Articles & photographs that appear in SitNews are protected by copyright and may not be reprinted or redistributed without written permission from and payment of required fees to the proper sources.