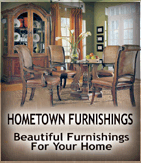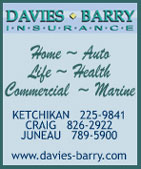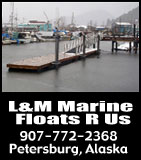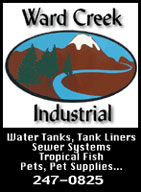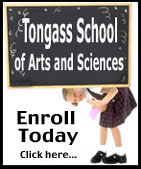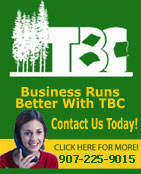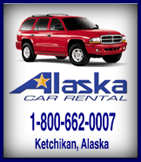 Contact


Webmail Letters


News Tips


Search Sitnews


Copyright Info


Archives
Today's News


Alaska


Ketchikan


Top Stories


U.S. News


U.S. Politics


Stock Watch


Personal Finance


Science News


US Education News


Parenting News


Seniors News


Medical News


Health News


Fitness


Offbeat News


Online Auction News


Today In History


Product Recalls


Obituaries
Quick News Search


Alaska


Ketchikan


SE Alaska


Alaska News Links
Columns - Articles


Dave Kiffer


Parnassus Reviews


Fish Factor


Chemical Eye On...


Bob Ciminel


Rob Holston


More Columnists
Ketchikan


Our Troops
Historical Ketchikan


June Allen


Dave Kiffer


Louise B. Harrington
Recognition


Match of the Month


Asset Builders
Ketchikan Arts & Events


Ketchikan Museums


KTN Public Library


Parks & Recreation


Chamber
Lifestyles


Home & Garden


Food & Drink


Arts & Culture


Book Reviews


Movie Reviews


Celebrity Gossip
On the Web


Cool Sites


Webmaster Tips


Virus Warnings
Sports


Ketchikan Links


Top Sports News
Public Records


FAA Accident Reports


NTSB Accident Reports


Court Calendar


Court Records Search


Wanted: Absconders


Sex Offender Reg.


Public Notices
Weather, Webcams


Today's Forecast


KTN Weather Data


AK Weather Map


Ketchikan Webcam


SE AK Webcams


Alaska Webcams


AK Earthquakes


Earthquakes
TV Guide


Ketchikan
Ketchikan Phone Book


Yellow Pages


White Pages
Employment


Employment
Government Links


Local Government


State & National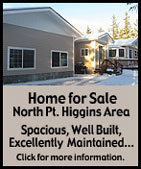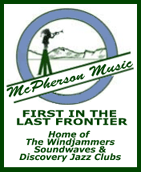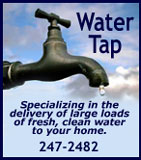 Monday
May 05, 2008



Refuge Cove Sunset
Front Page Photo by Carl Thompson

Fish Factor: Ambitious new project to collect labor data By LAINE WELCH - It's hard to account for a work force if you don't know who or where it is.

An ambitious new project aims to craft a system that will provide labor data on the thousands of crew members who work aboard Alaska's fishing fleets.

Best 'guess-timates' peg the number of deckhands at 20,000. Because fishermen are contract workers, no wage reports are collected by the state. Crew licenses are required, but they don't tell where or when a crew member fished, how much they earned, or if they even fished at all.

"Without that information, communities really don't have any basis for accurately estimating the effects of fishing. It makes it difficult for both harvesters and communities to apply for economic assistance or other state and federal programs," said Mike Catsi, executive director of the Southwest Alaska Municipal League. SWAMC has led initiatives to get fish harvesters counted for several years.

The project will use a $150,000 one-time appropriation to develop a system to collect and input the new information into a data base at the AK Dept. of Fish and Game. It will be able to use electronic landing reports and fish ticket systems already in place.

The first step will be to hire a contractor and begin scoping meetings around the state, said Geron Bruce, deputy director of the state commercial fisheries division.

"I want the stakeholders to have an advisory role in what questions we ask, how we shape the study and what outcomes we want. From the beginning, everyone needs to feel that we are moving forward together with a common purpose," Bruce said.

Two advisory groups will be formed during the summer, Bruce said. One will comprise members of various state agencies; another will include fishing stakeholders representing different regions and gear groups.

"We really need to broaden the discussion to include more regions," said Bruce. "Basically it has been focused in the Westward Region, particularly dealing with fishery rationalization programs, either existing or proposed ones. For other regions, it's not even on their radar screen. But it's going to be a statewide program and will affect everyone."

"Given the wide variety of fisheries and areas around the state, it will take some time to sort through all the issues," said division director John Hilsinger. "We need a system that works in Bering Sea crab fisheries as well as skiff fisheries on remote rivers."

There is general agreement that the harvester workforce is an important part of the employment and economic picture, and better data is needed. But there is no consensus yet on how, who or where to get it. - More...
Monday - May 5, 2008

Alaska: Snow, with colder than normal conditions in April; Handful of low temperature records broken in Ketchikan - It was a snowy April across Alaska, in what is normally one of the driest months of the year. Quite a few record daily and monthly snowfall totals were observed at locations across the state. Accordingly, precipitation in water equivalence was above normal. Along with the snow, colder than normal conditions prevailed, and mean monthly temperatures around Alaska were 2 to 4 degrees Fahrenheit below average. An exception to this was the Arctic coast that experienced relative warmth for this time of year, and positive temperature departures around 8 degrees Fahrenheit.

A handful of low temperature records were broken in Ketchikan this April in a cooler and wetter than normal month. Lows of 28 degrees Fahrenheit on April 19, 26 degrees on April 21, 26 degrees on April 22, 27 degrees on April 24, and another 26 degrees on April 25 all broke records for their respective dates. The absolute low for the month was 26 degrees Fahrenheit. The absolute high was 55 degrees Fahrenheit on April 22 and 23. The mean monthly temperature was 3.6 degrees cooler than normal at 43 degrees. The average high and low temperatures were 47 degrees and 32 degrees, respectively. Due to the relative cold, heating degree-days were about 100 units more than normal for the month at 759. The one-day precipitation total of 4.4 inches on April 11 was a mere tenth-of-an-inch shy of the record highest amount for that date. The total precipitation for the month was 12.91 inches. There were three days when precipitation was greater than one inch.

The big weather story in Juneau this April was the high snowfall totals around mid-month. At the airport, 10.2 inches fell on April 16 and 17. When combined with some snow earlier in the month, this made a total of 13.7 inches of snow. This is well above the normal 1 inch that usually falls in April, and brings the seasonal total to-date to 111.5 inches, 113 percent of normal. Liquid water equivalent precipitation was 1.83 inches above normal at 4.79 inches. Temperatures were on the cool side as the average monthly temperature was 38.3 degrees Fahrenheit. Nighttime lows of 21 degrees and 17 degrees on April 17 and 18, set new record lows for their respective dates. The latter was the low for the month, while the high for the month reached 60 degrees on April 23. The average high and low temperatures also were a few degrees below normal at 45 degrees Fahrenheit and 31 degrees Fahrenheit, respectively. Heating degree-days totaled 769 units for the month, about 50 more than normal. For the season-to-date, the total is 7,655 units. - More...
Monday - May 05, 2008

Southeast Alaska: Petersburg Airport Runway Safety Area improvements, Project phasing and upcoming runway closure update - The Alaska Department of Transportation & Public Facilities (DOT&PF) and the Federal Aviation Administration (FAA) are working to complete design of the Petersburg Airport Runway Safety Area (RSA) Improvements project to bring the facility into compliance with current FAA design standards.

Final design reviews have resulted in increases to the overall construction cost estimate for the project and prompted DOT&PF to make the following changes:

Project Construction Phasing: The original plan to construct all of the RSA improvements as a single construction project has been modified as a result of the increases to the construction cost estimate, combined with changes in available funding. These conditions prompted the need to divide the project into two construction phases as follows: - More...
Monday - May 05, 2008

Alaska: 2007 Offender Profile Released - The Alaska Department of Corrections has released the 2007 Offender Profile which contains demographic information on offenders incarcerated in Alaska, in out-of-state facilities, and in Community Residential Centers (CRCs)for the year 2007. The 2007 Offender Profile is available online and can be downloaded.

The 67-page profile includes statistics which focus on sex offenders, repeat and long-term offenders, and social groups such as seniors, juveniles and Alaska Natives. Other sections include trends and probation and parole. - More...
Monday - May 05, 2008

Ketchikan: National Arson Awareness WeeK May 4th - 10th - The theme for this year's Arson Awareness Week is "Toy-like Lighters-Playing with Fire." According to information provided by Jim Hill, Assistant Fire Chief of the Ketchikan Fire Department, the goal of this year's Arson Awareness Week is to focus public attention on the dangers of toy-like or novelty lighters in the hands of children. Toy-like or novelty lighters have been responsible for injuries, deaths, and accidents across the Nation.

Children are attracted to novelty lighters because they look like toys. Many of these lighters look like animals, miniature cars, mobile phones, cameras, fishing lures, stacks of coins, markers, and doll accessories. One lighter is nearly identical to the popular rubber ducky bathtub toyit even quacks! There are also toy-like and novelty lighters that look like tools such as tape measures, drills, hammers, and paintbrushes. Ironically, there are even lighters that mimic a Dalmatian donning a fire helmet, a red fire truck, or fire extinguishers.

All local fire officials, the Alaska Fire Chief's Association, along with the Alaska State Fire Marshal, as well as fire professionals from across the nation want to make citizens aware of the problems with novelty lighters and how dangerous they are to our children and to adults. Even local merchants are taking a stand against novelty lighters. - More...
Monday - May 05, 2008

Ketchikan: Ketchikan Events - This week in Ketchikan a Swan-Tyee Intertie Open House will be held. The Tyee Lake Project has surplus electrical energy. A transmission intertie is planned to deliver renewable hydroelectric power to Ketchikan and displace fossil fuel generation. You are invited to attend the Swan-Tyee Intertie Open House on Wednesday, May 7, 7:00 pm at the Civic Center. Representatives of the Four Dam Pool Power Agency and project contractor representatives will be in attendance to explain the project schedule and answer questions. For more information, call 258-2281.

Writer Ellen Hopkins visits Ketchikan this week. The Ketchikan Public Library welcomes popular Young Adult Author Ellen Hopkins on Tuesday, May 6 at 6:30 pm. Ellen lives in Reno, Nevada where she is a poet, young adult author, and freelance writer. Her best selling novels in verse include "Glass," "Crank," "Impulse," and "Burned." Before becoming a novelist, Ellen wrote several dozen non-fiction books for young people, most notably about aviation. You can learn more about Ellen and her work at www.ellenhopkins.com <http://www.ellenhopkins.com/> . Ellen will also be spending a day at Ketchikan High School. This visit is being coordinated by Ketchikan High School librarian David Miller, who can be reached at 225-9815 ext. 21 or millerd@kgbsd.org - More...
Monday - May 05, 2008




Public Meeting

Monday - May 5, 2008: The Ketchikan Borough Assembly will hold a regular meeting at 5:30 pm in the City Council Chambers.
Agenda & Informatiion Packet

Ketchikan

Ketchikan Police Report (Updated)
AK Troopers Daily Dispatch
Today's Forecast
Satellite
Today's Weather Images
Marine Forecasts
Ketchikan Weather Data
Current AK Weather Map

CLASSIFIEDS

Publish ad
Please select the proper category before posting.




CLASSIFIEDS' CATEGORIES

Announcements and
Help Wanted
For Sale / Free Stuff
Garage Sales
Homes / Apts/ Property
Pets
Wanted
Lost & Found
Local Services
Publish your ad

More Front Page Archives

Viewpoints
Opinions/Letters
Basic Rules

THANK YOU By Jerry Cegelske- I would like to say "Thank you" to the groups that cleaned up along N. Tongass on the 19th of April. The highway looks nice in the areas they cleaned. - More...
Sunday - May 04, 2008

KPU telecommunications By Dave Person - Mr. Scott Willis made some very serious accusations recently concerning Ketchikan City senior management and the telecommunications division. I for one am very interested to know his source for that information. Please inform us Mr. Willis how you "know" certain managers near retirement are going to sell out the city, and take the money and run. Please tell us who these managers are and who informed you of their actions. Please tell us exactly what money is involved and how these senior managers plan to run with it. Before anyone should accept your comments, they should demand verification rather than believe another unfounded "Ketchikan" urban myth. I can understand your concern as a union employee about Ketchikan selling the phone company because any buyers likely would not hire union help. They cannot afford to and remain competitive with GCI, ACS, or AT&T. I am sure you are concerned that your job will disappear, which is probably why you wrote the letter to SitNews. - More...
Sunday - May 04, 2008

Sale of KPU Telecom By James Schenk - In my professional opinion the administrators of the public trust company should be ashamed of themselves for this despicable action of even considering the elimination, or sale of many good paying public union jobs for their own gain. This is a disturbing trend in Ketchikan and the public needs to rise up and voice their displeasure with any decision like this that would adversely affect the stability of our great city.These carpetbaggers have been a part of Ketchikan since its inception, but there is absolutely no reason to stand on the sidelines and watch these people sell our children's future. The industry as a whole in the electrical field grows by leaps and bounds with the telecommunications field leading the way. - More...
Sunday - May 04, 2008

THE LOWLY HERRING OF AK By Bill Harris - "HERRING" ALMOST THE LOWEST THING IN THE OCEAN FOOD CHAIN, UNTIL MAN MESSED WITH MOTHER NATURE AND DUMPED SEVERAL BAJILLION HATCHERY FISH INTO THE OCEAN, THEY DID FINE AND EVEN THRIVED. AS A KID IN SOUTHEAST AK. WE COULD ALMOST WALK ON WATER ON HERRING AND SALMON [OVER 60 YEARS AGO]. - More...
Sunday - May 04, 2008

Library and other offices By MJ Cadle - I would like to ask the city to re-open site selection for the library and to ask Joe Burns to offer the old hospital site as a potential location. This site has many positives going for it. It is downtown, it is located between 2 parking lots and could be built with additional parking either on the first level or on the top (challenging but do-able). The space could be 4 levels (not including parking) with floors for the city and borough offices. If the roof is not used for parking, it could be leased to private enterprise for a coffee stand with outdoor seating for those nice days or have a small green area for sitting. Access to Grant street parking achieved with a handicap accessible ramp and an elevator to all floors. The exterior design should be in keeping with the historic flavor of downtown just as downtown local business are required. - More...
Sunday - May 04, 2008

NEWTOWN PARKING By LAURIE PRICE - I AM CONCERNED WITH WHY THE NEWTOWN LACK OF PARKING IS A BOROUGH PROBLEM. I DID NOT RECEIVE ANY CONCERNED HELP FROM EITHER THE CITY OR BOROUGH WHEN TOTAL LACK OF PARKING PUT ME OUT OF BUSINESS IN 2007. - More...
Sunday - May 04, 2008

Aleutian Ballad Tour By Patrick Johnston - I just wanted to say thanks to the crew of the Aleutian Ballad for there hospitality last Saturday. I took several children to the boat for the open house. The kids loved it! - More...
Sunday - May 04, 2008

RE: Right Wing Conspiracy By Walt Bolling - I've ccome to realize that those on the LEFT WING are in fact stupid , as I previously thought. - More...
Sunday - May 04, 2008

City Council and Borough Assembly: Listen to the public By Charles Edwardson - To the citizens of Ketchikan, everyone including myself has the responsibility to vote in our public officials, and to run for public office if we think we can do a better job. - More...
Wednesday - April 30, 2008

RE: KPU SALE AND LIQUIDATION By Scott Willis - So who owns KPU?

The City Of Ketchikan dba Ketchikan Public Utilities. It is the City registered voters that can sell or stop the transfer of KPU Telephone in an election.

How much money are we talking about? - More...
Tuesday - April 29, 2008

Keep Asking Questions By Al Johnson - Ms. Dahl raised continued concerns regarding the mill site. As a wood burner, I too have taken to watching the clean up. - More...
Tuesday - April 29, 2008

Veneer Mill "Maintenance" By Jerilyn Lester - I agree, ENOUGH IS ENOUGH. How long are we going to put up with the KGB being soft where this mess is concerned? Although this is the same bunch that gave our emergency money to a group of men headed up by a man that never makes things work. This man had a logging company in the area and it went belly up after it wouldn't support his big salary. Again the venture went belly up when the very large salaries of the executives could not be supported. - More...
Tuesday - April 29, 2008

HELP WANTED By Bill Gass - One of the recurring themes in this forum has been the lack of recreational opportunities for young people in Ketchikan. Next week over 200 kids ranging from age 5 to 18 begin play in Ketchikan Little League and we are in need of umpires. Requirements include decent vision, selective hearing and a thick skin. Baseball knowledge is a plus. Compensation consists of a burger, fries, cold beverage and a heartfelt thank you. - More...
Tuesday - April 29, 2008

President Don Young By Peter Stanton - Browsing through the letters here I happened upon the idea that "What we need is someone like Don Young in the White House[.]" This idea truly struck me. It's amazing. A Don Young Presidency might be an unprecedented event in the history of these United States! - More...
Tuesday - April 29, 2008

More Letters/Viewpoints
Webmail your letter or
Email Your Letter To: editor@sitnews.us

---

E-mail your news tips, news
releases & photos to:
editor@sitnews.us

SitNews
Stories in the News
©1999 - 2008
Ketchikan, Alaska

M.C. Kauffman, Webmaster/Editor, &
Graphic Designer
webmaster@sitnews.us

In Memory of SitNews' first editor,
Dick Kauffman
1932-2007

Locally owned & operated.
Online since 1999

Articles & photographs that appear in SitNews are protected by copyright and may not be reprinted or redistributed without written permission from and payment of required fees to the proper sources.