Viewpoints
THANK YOU
By Jerry Cegelske
May 04, 2008
Sunday

I would like to say "Thank you" to the groups that cleaned up along N. Tongass on the 19th of April. The highway looks nice in the areas they cleaned.

I also want to thank the person or group that cleaned up Whipple Spur. That material had been there for quite some time.
The Acushnet crew that participated in cleaning up N. Tongass areas.

The community owes a special "THANK YOU" to the crew of the USCG Cutter Acushnet for their help in cleaning up different areas of N. Tongass on April 18th . They then went to Rotary Beach on Earth Day, the 22nd and cleaned it. Although they did not collect that much material from Rotary Beach, they did collect about 20 pounds of nails from the pallets that had been burned there. On North Tongass they collected batteries, car parts, carpet, household trash, as stove, insulation, a microwave and a lot of other trash.

Not to be outdone, the Electronics shop had a delayed Earth Day cleanup on Revilla Road on the 25th where they cleaned up over 3000 pounds of accumulated trash. They loaded it up into their trucks and delivered it to the landfill. One of the items picked up was a Sentry safe someone had broken open. They also collected a large quantity of nails left in a parking area from burned pallets. Other items were car parts, a burned mattress, a burn barrel complete with contents, vehicle parts, pop bottles and cans, carpet and other items.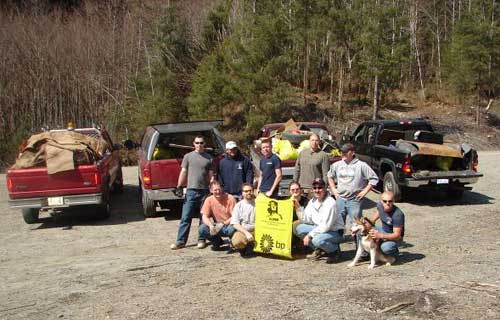 The Electronics Shop crew with canine helper and trucks loaded with the collected trash.

On the down side, after the Acushnet crew cleaned up one of the pull outs, someone came along and dumped ten gallon cans of paint, two quart paint cans, a battery, two VCR's, and other trash for highways to clean up.

AmeriCorps NCCC worked to clean up the parking area at the paintball park at Mile 4.25 Revilla Road from all the trash that was dumped there over the last year.

Remember Clean Up Week will be starting shortly, please make your contributions to the landfill, not the ditches, beaches or highway areas, it will be appreciated.
Jerry Cegelske
Ketchikan, AK

About: "Jerry Cegelske works with groups that help clean up the Borough "
Received May 02, 2008 - Published May 04, 2008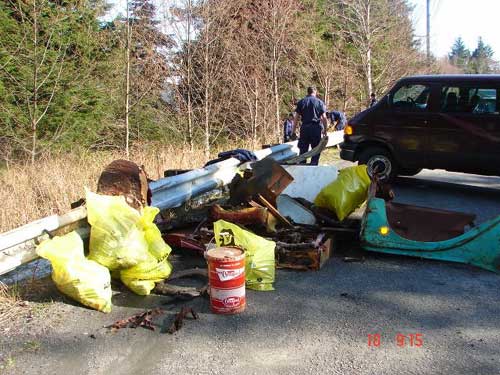 Acushnet crewmen cleaning up a N. Tongass pull out area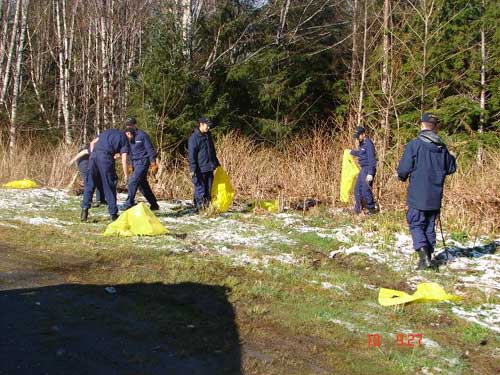 Acushnet crewmen cleaning up another N. Tongass area of auto parts.
Tire, microwave oven, picnic table sections, culvert and other trash collected from N. Tongass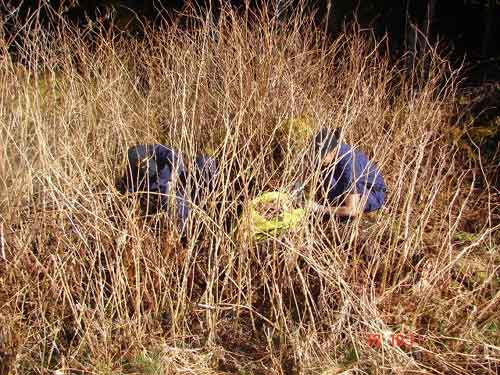 Crewmen and women collecting insulation dumped at the end of N. Tongass. Someone commented "CSI N. Tongass" when the picture was being taken.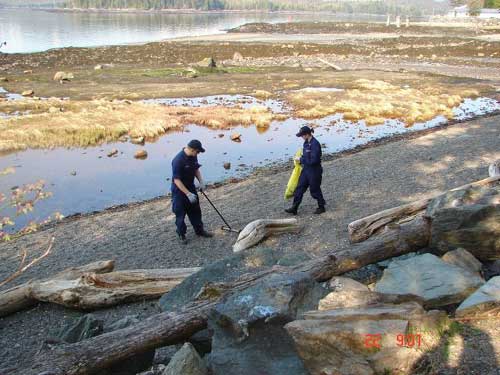 Searching for nails and other magnetic items on the beach.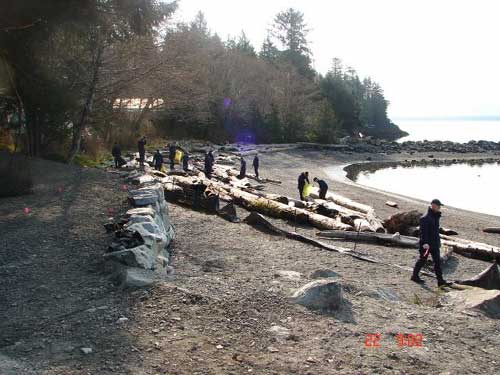 Crewmen cleaning up trash at Rotary Beach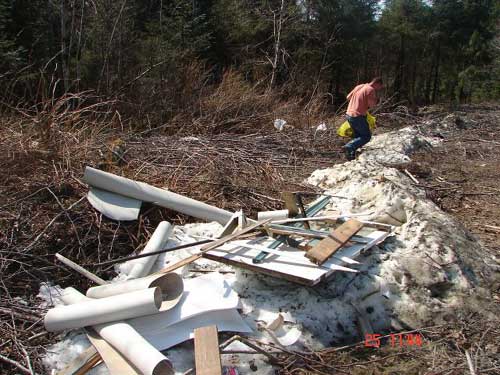 Chief Anderson collecting trash off Revilla Rd.
A sentry safe opened and dumped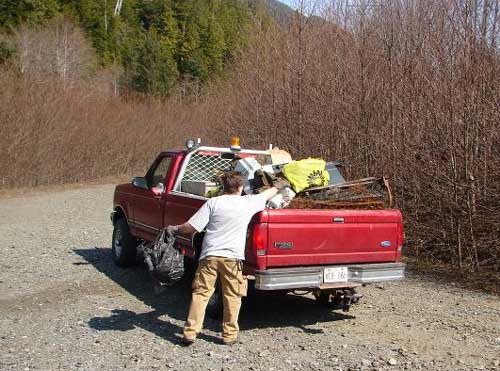 Loading up the trash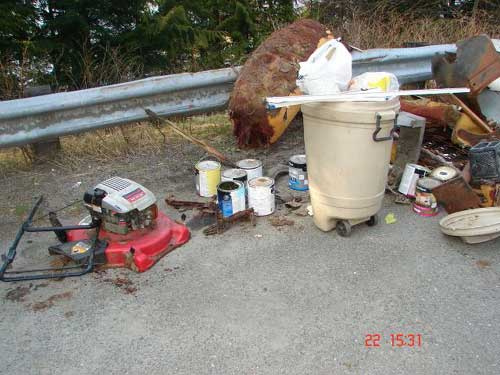 Trash left after the other material was collected from the pull out. A lawnmower, 2 vcrs, battery, 10 gallon cans of paint, electric light parts, tv, trash can, and other materials dumped for highways to take care of using your money.





Viewpoints - Opinion Letters:
Webmail Your Opinion Letter to the Editor
Note: Comments published on Viewpoints are the opinions of the writer
and do not necessarily reflect the opinions of Sitnews.
E-mail your letters & opinions to editor@sitnews.us
Your full name, city and state are required for publication.


SitNews ©2008
Stories In The News
Ketchikan, Alaska