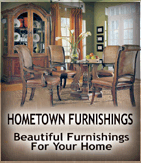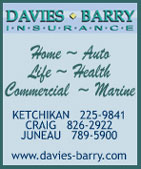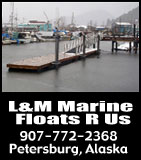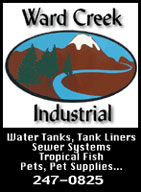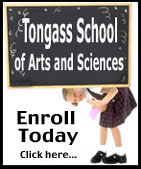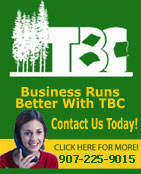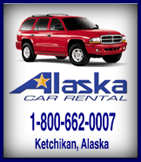 Contact


Webmail Letters


News Tips


Search Sitnews


Copyright Info


Archives
Today's News


Alaska


Ketchikan


Top Stories


U.S. News


U.S. Politics


Stock Watch


Personal Finance


Science News


US Education News


Parenting News


Seniors News


Medical News


Health News


Fitness


Offbeat News


Online Auction News


Today In History


Product Recalls


Obituaries
Quick News Search


Alaska


Ketchikan


SE Alaska


Alaska News Links
Columns - Articles


Dave Kiffer


Parnassus Reviews


Fish Factor


Chemical Eye On...


Bob Ciminel


Rob Holston


More Columnists
Ketchikan


Our Troops
Historical Ketchikan


June Allen


Dave Kiffer


Louise B. Harrington
Recognition


Match of the Month


Asset Builders
Ketchikan Arts & Events


Ketchikan Museums


KTN Public Library


Parks & Recreation


Chamber
Lifestyles


Home & Garden


Food & Drink


Arts & Culture


Book Reviews


Movie Reviews


Celebrity Gossip
On the Web


Cool Sites


Webmaster Tips


Virus Warnings
Sports


Ketchikan Links


Top Sports News
Public Records


FAA Accident Reports


NTSB Accident Reports


Court Calendar


Court Records Search


Wanted: Absconders


Sex Offender Reg.


Public Notices
Weather, Webcams


Today's Forecast


KTN Weather Data


AK Weather Map


Ketchikan Webcam


SE AK Webcams


Alaska Webcams


AK Earthquakes


Earthquakes
TV Guide


Ketchikan
Ketchikan Phone Book


Yellow Pages


White Pages
Employment


Employment
Government Links


Local Government


State & National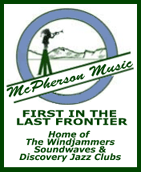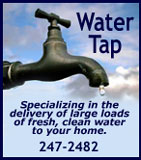 Friday
April 02, 2008



Great Blue Heron
Front Page Photo by Dusty Leigh

Ketchikan: Central Gravina Timber Sale Planned - The Ketchikan-Misty Fiords District has initiated Scoping for a proposed new timber sale on central Gravina Island. The information packets are being mailed and the Notice of Intent (NOI) will be published in the Federal Register next week.

District Ranger Lynn Kolund stated, "This begins the process of developing an Environmental Impact Statement (EIS)" This new sale proposal covers an area that lies along existing State of Alaska timber sale areas and roads to the west of the Ketchikan Airport.

This proposed timber sale implements the 2008 Forest Plan Amendment, released by the Forest in February. "This project will continue to provide a continuous timber supply for our local, family owned mills and provide jobs for the local economy," Kolund said. "It also seeks to provide a supply of timber that meets the market demand consistent with the standards and guidelines for the proposed sale area."

The Proposed Action for this timber sale covers 1,250 acres of potential timber cuts, and would potentially provide 38 million board feet (MMBF) of timber. Approximately 16 miles of new roads would be added on to the existing state roads that lead from the Ketchikan Airport. - More...
Friday PM - May 02, 2008

Southeast Alaska: Decision Signed on Iyouktug Timber Sales Near Hoonah - The Tongass National Forest Supervisor has released the Final Environmental Impact Statement and signed the Record of Decision (ROD) for the Iyouktug Timber Sales on the Hoonah Ranger District. The decision in the ROD makes nearly 3,300 acres of commercial timber harvest available over the next 8 to 10 or more years.

The Tongass is the largest of the Forest Service's national forests at almost 17 million acres, encompassing most of southeast Alaska.

The Iyouktug area is located about 12 miles east-southeast of Hoonah, between Freshwater Bay and Icy Straits, in the Iyouktug and Suntaheen Creek valleys. The sales would generate almost 42 million board feet (MMBF) of saw and utility log volume from the 40,650-acre project area. The Selected Alternative in the ROD allows for clearcutting on 554 acres and partial harvest on 2,744 acres. The ROD also specifies that of the timber harvested, 188 acres will be harvested using shovel yarding; 554 acres using cable yarding; and the remaining 2,556 acres using helicopter yarding. - More...
Friday PM - May 02, 2008

Southeast Alaska: DNA LINKS NATIVE ALASKANS TO ANCIENT MAN FOUND IN GLACIER; Juneau Man Among First of Alaskans to be Notified - Juneau resident Fernando Rado found out Thursday he is one of 17 Native people in Alaska and Canada related to an ancient man whose remains were found in a glacier in 1999.

Fernando Rado from Klukwan, Alaska, now a Juneau resident.

Rado was one of 250 Native people to be tested for a DNA match in a project sponsored by the Champagne and Aishihik First Nations (CAFN) and Sealaska Heritage Institute (SHI). The DNA results show 9 people from Alaska and 8 people from Canada are related to the ancient man, named by tribes Kwaday Dan Ts'inchi (Long Ago Person Found).

"It's kind of overwhelming and it's kind of very exciting because I feel like I'm related to a piece of time in history," said Rado, an Eagle Killerwhale whose family is from Klukwan, Alaska.

Hunters found the remains in a melting glacier in British Columbia, and scientists believe he died roughly 200-300 years ago, possibly longer. He was wearing a spruce-root hat and a robe made of squirrel skins. In 2001, a DNA study was launched to determine whether Long Ago Person Found had any living descendants in Canada and Alaska. Mitochondrial DNA was extracted from blood samples given by Native people in Canada and Alaska. Of the Alaskans related to him, three are affiliated with CAFN and have been notified by the tribe, including Rado, who believes his mother enrolled him with the Champagne tribe. The remaining six Alaskans have yet to be notified and Sealaska Heritage plans to work with CAFN to locate them. Their identities will be kept confidential unless the individuals authorize public release of their names. Fifteen of the people identified themselves as Wolf or Eagle moiety (two did not identify their moiety).

It's not a huge surprise Long Ago Person Found is related to tribes from both Alaska and Canada. Oral histories and genealogical studies have shown there were migrations of Southeast Tlingits into the Interior and of Interior Natives to Klukwan. There were also intermarriages between the two tribes. It's also known that people from the Yanyeidí (Wolf) clan live in both Alaska and Canada. - More...
Friday PM - May 02, 2008

Columns - Commentary

Tom Purcell: Gross National Happiness - Happiness is in the data. That doesn't bode well for folks on the political left.

As it goes, Arthur Brooks, a Syracuse University economics professor and author of the new book "Gross National Happiness," began mining happiness data back in his college days.

The prevailing wisdom then, Brooks told me, was that liberal folks were happier -- that conservatives were close-minded, rigid and therefore less capable of happiness.

But as he dug through the data, he found the opposite to be true: Conservative Americans are nearly twice as likely to report being "very happy" as are liberals. - More...
Wednesday - April 30, 2008

Bonnie Williams: Give yourself credit . . . or maybe not - Yet one more reason to avoid using credit cards: Some companies are upping interest rates, even for on-time paying customers, to in effect punish those with good credit to make up bank losses for bad.

Yep, the mortgage loans that ended up in foreclosure, adversely impacting the financial community in its bottom line, are affecting consumers who pay their mortgage bills, pay their credit cards bills or even some who are struggling with higher fuel and food costs, but still managing to honor their obligations. They are stretching their budgets with credit cards, digging themselves in deeper. And as we all know, most of the time a company will simply increase your credit limit, once you reach it, to allow even more debt and even more interest to accrue on that debt. - More...
Wednesday - April 30, 2008

Deroy Murdock: U.S. economy hungers for incentives - "Incentives matter."

That sentence encapsulates the free-market approach to economic growth. Unfortunately, these two words exceed the attention spans of easily distracted Washington politicians.

Rather than encourage work, savings, investment, and production, federal authorities treat America's current economic woes with a hyperactive parade of universal welfare checks (approved in February, yet still undelivered), corporate bailouts, currency debauchery, tax-hike threats, Congressional witch hunts against oil executives, innumerable earmarks, and a spending-growth curve as strong as an Olympic wrestler's back.

What this wheezing economy desperately needs is revitalized productive potential. Congress and the Bush Administration should implement these simple steps to return America to the road to prosperity:

-- Cut corporate tax rates from 35 percent to 25 percent, maximum. Among developed countries, only Japan has higher corporate rates. Lower business taxes will boost American competitiveness, turn pink slips into promotions, and make red ink black. - More...
Wednesday - April 30, 2008




Ketchikan

Ketchikan Police Report (Updated)
AK Troopers Daily Dispatch
Today's Forecast
Satellite
Today's Weather Images
Marine Forecasts
Ketchikan Weather Data
Current AK Weather Map

CLASSIFIEDS

Publish ad
Please select the proper category before posting.




CLASSIFIEDS' CATEGORIES

Announcements and
Help Wanted
For Sale / Free Stuff
Garage Sales
Homes / Apts/ Property
Pets
Wanted
Lost & Found
Local Services
Publish your ad

More Front Page Archives

Viewpoints
Opinions/Letters
Basic Rules

THANK YOU By Jerry Cegelske- I would like to say "Thank you" to the groups that cleaned up along N. Tongass on the 19th of April. The highway looks nice in the areas they cleaned. - More...
Sunday - May 04, 2008

KPU telecommunications By Dave Person - Mr. Scott Willis made some very serious accusations recently concerning Ketchikan City senior management and the telecommunications division. I for one am very interested to know his source for that information. Please inform us Mr. Willis how you "know" certain managers near retirement are going to sell out the city, and take the money and run. Please tell us who these managers are and who informed you of their actions. Please tell us exactly what money is involved and how these senior managers plan to run with it. Before anyone should accept your comments, they should demand verification rather than believe another unfounded "Ketchikan" urban myth. I can understand your concern as a union employee about Ketchikan selling the phone company because any buyers likely would not hire union help. They cannot afford to and remain competitive with GCI, ACS, or AT&T. I am sure you are concerned that your job will disappear, which is probably why you wrote the letter to SitNews. - More...
Sunday - May 04, 2008

Sale of KPU Telecom By James Schenk - In my professional opinion the administrators of the public trust company should be ashamed of themselves for this despicable action of even considering the elimination, or sale of many good paying public union jobs for their own gain. This is a disturbing trend in Ketchikan and the public needs to rise up and voice their displeasure with any decision like this that would adversely affect the stability of our great city.These carpetbaggers have been a part of Ketchikan since its inception, but there is absolutely no reason to stand on the sidelines and watch these people sell our children's future. The industry as a whole in the electrical field grows by leaps and bounds with the telecommunications field leading the way. - More...
Sunday - May 04, 2008

THE LOWLY HERRING OF AK By Bill Harris - "HERRING" ALMOST THE LOWEST THING IN THE OCEAN FOOD CHAIN, UNTIL MAN MESSED WITH MOTHER NATURE AND DUMPED SEVERAL BAJILLION HATCHERY FISH INTO THE OCEAN, THEY DID FINE AND EVEN THRIVED. AS A KID IN SOUTHEAST AK. WE COULD ALMOST WALK ON WATER ON HERRING AND SALMON [OVER 60 YEARS AGO]. - More...
Sunday - May 04, 2008

Library and other offices By MJ Cadle - I would like to ask the city to re-open site selection for the library and to ask Joe Burns to offer the old hospital site as a potential location. This site has many positives going for it. It is downtown, it is located between 2 parking lots and could be built with additional parking either on the first level or on the top (challenging but do-able). The space could be 4 levels (not including parking) with floors for the city and borough offices. If the roof is not used for parking, it could be leased to private enterprise for a coffee stand with outdoor seating for those nice days or have a small green area for sitting. Access to Grant street parking achieved with a handicap accessible ramp and an elevator to all floors. The exterior design should be in keeping with the historic flavor of downtown just as downtown local business are required. - More...
Sunday - May 04, 2008

NEWTOWN PARKING By LAURIE PRICE - I AM CONCERNED WITH WHY THE NEWTOWN LACK OF PARKING IS A BOROUGH PROBLEM. I DID NOT RECEIVE ANY CONCERNED HELP FROM EITHER THE CITY OR BOROUGH WHEN TOTAL LACK OF PARKING PUT ME OUT OF BUSINESS IN 2007. - More...
Sunday - May 04, 2008

Aleutian Ballad Tour By Patrick Johnston - I just wanted to say thanks to the crew of the Aleutian Ballad for there hospitality last Saturday. I took several children to the boat for the open house. The kids loved it! - More...
Sunday - May 04, 2008

RE: Right Wing Conspiracy By Walt Bolling - I've ccome to realize that those on the LEFT WING are in fact stupid , as I previously thought. - More...
Sunday - May 04, 2008

City Council and Borough Assembly: Listen to the public By Charles Edwardson - To the citizens of Ketchikan, everyone including myself has the responsibility to vote in our public officials, and to run for public office if we think we can do a better job. - More...
Wednesday - April 30, 2008

RE: KPU SALE AND LIQUIDATION By Scott Willis - So who owns KPU?

The City Of Ketchikan dba Ketchikan Public Utilities. It is the City registered voters that can sell or stop the transfer of KPU Telephone in an election.

How much money are we talking about? - More...
Tuesday - April 29, 2008

Keep Asking Questions By Al Johnson - Ms. Dahl raised continued concerns regarding the mill site. As a wood burner, I too have taken to watching the clean up. - More...
Tuesday - April 29, 2008

Veneer Mill "Maintenance" By Jerilyn Lester - I agree, ENOUGH IS ENOUGH. How long are we going to put up with the KGB being soft where this mess is concerned? Although this is the same bunch that gave our emergency money to a group of men headed up by a man that never makes things work. This man had a logging company in the area and it went belly up after it wouldn't support his big salary. Again the venture went belly up when the very large salaries of the executives could not be supported. - More...
Tuesday - April 29, 2008

HELP WANTED By Bill Gass - One of the recurring themes in this forum has been the lack of recreational opportunities for young people in Ketchikan. Next week over 200 kids ranging from age 5 to 18 begin play in Ketchikan Little League and we are in need of umpires. Requirements include decent vision, selective hearing and a thick skin. Baseball knowledge is a plus. Compensation consists of a burger, fries, cold beverage and a heartfelt thank you. - More...
Tuesday - April 29, 2008

President Don Young By Peter Stanton - Browsing through the letters here I happened upon the idea that "What we need is someone like Don Young in the White House[.]" This idea truly struck me. It's amazing. A Don Young Presidency might be an unprecedented event in the history of these United States! - More...
Tuesday - April 29, 2008

More Letters/Viewpoints
Webmail your letter or
Email Your Letter To: editor@sitnews.us

---

E-mail your news tips, news
releases & photos to:
editor@sitnews.us

SitNews
Stories in the News
©1999 - 2008
Ketchikan, Alaska

M.C. Kauffman, Webmaster/Editor, &
Graphic Designer
webmaster@sitnews.us

In Memory of SitNews' first editor,
Dick Kauffman
1932-2007

Locally owned & operated.
Online since 1999

Articles & photographs that appear in SitNews are protected by copyright and may not be reprinted or redistributed without written permission from and payment of required fees to the proper sources.