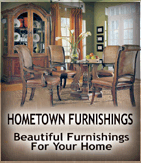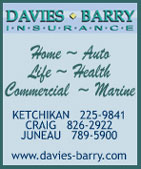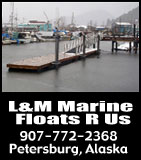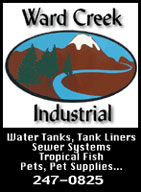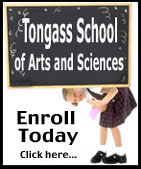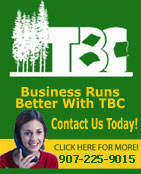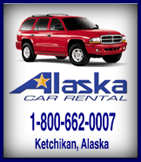 Contact


Webmail Letters


News Tips


Search Sitnews


Copyright Info


Archives
Today's News


Alaska


Ketchikan


Top Stories


U.S. News


U.S. Politics


Stock Watch


Personal Finance


Science News


US Education News


Parenting News


Seniors News


Medical News


Health News


Fitness


Offbeat News


Online Auction News


Today In History


Product Recalls


Obituaries
Quick News Search


Alaska


Ketchikan


SE Alaska


Alaska News Links
Columns - Articles


Dave Kiffer


Fish Factor


Career Success Stories


Parnassus Reviews


Chemical Eye On...


Bob Ciminel


Rob Holston


More Columnists
Ketchikan


Our Troops
Historical Ketchikan


June Allen


Dave Kiffer


Louise B. Harrington
Recognition


Match of the Month


Asset Builders
Ketchikan Arts & Events


Ketchikan Museums


KTN Public Library


Parks & Recreation


Chamber
Lifestyles


Home & Garden


Food & Drink


Arts & Culture


Book Reviews


Movie Reviews


Celebrity Gossip
On the Web


Cool Sites


Webmaster Tips


Virus Warnings
Sports


Ketchikan Links


Top Sports News
Public Records


FAA Accident Reports


NTSB Accident Reports


Court Calendar


Court Records Search


Wanted: Absconders


Sex Offender Reg.


Public Notices
Weather, Webcams


Today's Forecast


KTN Weather Data


AK Weather Map


Ketchikan Webcam


SE AK Webcams


Alaska Webcams


AK Earthquakes


Earthquakes
TV Guide


Ketchikan
Ketchikan Phone Book


Yellow Pages


White Pages
Employment


Employment
Government Links


Local Government


State & National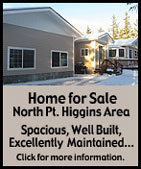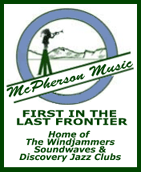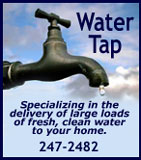 Monday
May 19, 2008



'Today is a Gift'
Ketchikan Community Concert Band in performance Friday, May 16th.
The theme for this year's community band spring concert was derived from an African proverb: "Yesterday is History, Tomorrow is a Mystery, Today is a Gift."
Front Page Photo by Dale Miller

Alaska: Latest Census Shows Decline in Alaska's Largest Caribou Herd - The Alaska Department of Fish and Game (ADF&G) has released its population estimate of the state's largest caribou herd. The photo-census of the Western Arctic Caribou Herd, conducted in July 2007, yielded a new population estimate of 377,000 caribou ­ a decline of 113,000 animals since the last count in 2003. ADF&G caribou biologist Jim Dau is carefully weighing the significance of the census for this highly valued herd, which currently ranges from the North Slope to eastern Norton Sound, and the Chukchi Sea to the Koyukuk River."

Alaska Reindeer [between ca. 1900 and ca. 1930]
This historical photograph forms part of: Frank and Frances Carpenter collection (Library of Congress). Gift; Mrs. W. Chapin Huntington; 1951.
Courtesy Library of Congress Prints and Photographs Division Washington, D.C.

Dau is confident about the accuracy of the estimate. "We radio tracked collared caribou extensively from July through mid May and determined that almost the entire herd (99%) was present during the photography," he said. "Photo quality was generally good, and we hired the most experienced caribou counter in the state to count the photographs. Also, the estimate is consistent with annual estimates of adult mortality and calf survival."

The Western Arctic Herd numbered 242,000 caribou in 1970, and then plummeted to 75,000 by 1976. The herd steadily grew until possibly peaking at 490,000 animals around 2003. The loss of 113,000 animals from a herd of nearly half a million caribou in four years doesn't entirely surprise ­ or alarm ­ caribou biologists, but they are definitely taking notice.

Dau, who has monitored the Western Arctic Herd since 1988, is still not sure whether the decline is the beginning of a downward trend, or the result of several recent mid-winter thaw-freeze events. "With the herd so high for so long, we've been waiting for the shoe to drop, but we may not necessarily be there yet," said Dau.

In December 2005, temperatures rose above freezing and rain soaked the snow cover for two days. "When cold temperatures returned, the herd's winter range was encased in a thick layer of near impenetrable ice, and caribou died in droves," said Dau. - More...
Monday - May 19, 2008

Alaska: Scientists Sort the Fishes - Two researchers from NOAA's Alaska Fisheries Science Center found their careers and 15 new species (so far) in a rigorous brand of science called taxonomy. Jay Orr and Duane Stevenson, together with their collaborators, have added those new species to the list of Alaskan fishes known to western science.

NOAA Fisheries taxonomist Duane Stevenson holds up Amphilaphis coral collected off Umnak Island
Credit: James Orr/AFSC NOAA

From the North Pacific and Bering Sea, they have newly described a flatfish, a skate, two eelpouts, and several snailfishes in the last decade. They have also unraveled some of the complex nomenclature and taxonomy of common species of rockfishes. - More...
Monday - May 19, 2008

Alaska: Alaska couple comes home to find bear inside By BETH BRAGG - The black bear wanted a free meal. The homeowners wanted their house back. Both got what they wanted, but as homeowner David Tisch said, there were no winners in the latest tale of Anchorage's big, wild life.

The bear wound up dead on the living room floor Saturday night, and David and Robin Tisch wound up spending a beautiful Sunday stuck indoors, wiping clean the mess the bear left. - More...
Monday - May 19, 2008

Alaska: Alaska sled dogs get into the zone, run better By RON WILMOT - Iditarod mushers are discovering on the trail what scientists have suggested in the laboratory -- that sled dogs are capable of greater feats of endurance than previously thought.

Lance Mackey of Fairbanks, Alaska, first expanded the perception of what was possible with his back-to-back victories the past two years in the Yukon Quest International Sled Dog Race and the Iditarod Trail Sled Dog Race. - More...
Monday - May 19, 2008

Technology: WI-FI SECURITY: Some Advice from the FBI - You're at the airport waiting for your flight. With time to kill, you're thinking of connecting your laptop to the airport's Wi-Fi to check your office e-mail...do some personal banking...or shop for a gift for your spouse.

But first, consider this: odds are there's a hacker nearby, with his own laptop, attempting to "eavesdrop" on your computer to obtain personal data that will provide access to your money or even to your company's sensitive information. - More...
Monday - May 19, 2008

Columns - Commentary

Dave Kiffer: Thursdays With Mary - For the past decade, I have been teaching Ketchikaners how to play music At any given time, I have about a dozen students dutifully trying to get "joyful noises" out of the saxophone, flute or clarinet. \Generally these students are youngsters, anywhere from fourth grade through high school. Most take lessons for a year or so and then fall off the radar, usually because of the crush of other activities.

Students who are into band are also into soccer, drama, baseball, theater ballet and many other things. They also tend to work harder at their school work than many other kids. At some point, something gives and it's usually lessons. - More...
Monday - May 19, 2008

Deroy Murdock: Friedman Day shows government just keeps growing - Today, Americans finally will start working for themselves rather than for their government masters. This milestone arrives two days later than in 2007, clearly proving that the era of big government is back with a vengeance. May 19 is Friedman Day, when the Great Barrington, Massachusetts-based American Institute for Economic Research calculates that citizens finally will have toiled long enough to fund local, state, and federal spending. - More...
Monday - May 19, 2008

Preston MacDougall: Chemical Eye on Classroom Magnetism - Barack Obama has it, but Hillary Clinton does not. Bill Clinton had it, but seems to have lost it. I'm not sure where it went, but he certainly didn't give it to Al Gore when he needed it during the 2000 election. Al Gore seems to be radiant now, however.

Copper pipes don't have it, but the copper atoms that are an essential part of our diet do. They can even turn it off and on during the enzyme-moderated chemical reactions that our bodies need copper for. - More...
Monday - May 19, 2008

Philip Gailey: Politicians should stop pandering, address reality - Can Americans handle the truth?

Our political leaders and presidential candidates apparently don't think so, which explains why they had rather pander to voters than talk honestly about the hard choices and difficult challenges that the nation faces at home and abroad. - More...
Monday - May 19, 2008

Gardening Columns

Joe Lamp'l: Simple steps for a successful home vegetable garden - When I'm not on the road, I enjoy cooking meals at home. I'm big on using fresh ingredients, yet store-bought "hot house" tomatoes in winter will never compare to the quality and taste of homegrown. Many fruits and vegetables travel about 1,000 miles to get to us! It's no wonder they're picked well before maturity and never really develop the taste or nutritional value that only locally grown food can provide. - More...
Monday - May 19, 2008

Maureen Gilmer: Divide and conquer perennials - Divide and conquer your budget problems. That's the gardener's secret to a cheap or free landscape without purchasing a single new plant. The key is perennials, which are herbaceous plants that do not produce any woody stems or twigs. They sprout anew from the roots in spring and then die back to the ground again at the end of fall. Some of the most well known are daylilies, fluffy astilbe, succulent sedum and aromatic yarrow. - More...
Monday - May 19, 2008




Ketchikan

Ketchikan Police Report
AK Troopers Daily Dispatch
Today's Forecast
Satellite
Today's Weather Images
Marine Forecasts
Ketchikan Weather Data
Current AK Weather Map

CLASSIFIEDS

Publish ad
Please select the proper category before posting.




CLASSIFIEDS' CATEGORIES

Announcements and
Help Wanted
For Sale / Free Stuff
Garage Sales
Homes / Apts/ Property
Pets
Wanted
Lost & Found
Local Services
Publish your ad

More Front Page Archives

Viewpoints
Opinions/Letters
Basic Rules

A GRADUATION MESSAGE FROM YOUR ALASKA STATE TROOPERS By Captain Kurt Ludwig - This is graduation time for high school seniors in Southeast Alaska. Most teens enjoy parties and other get-togethers, especially around graduation. And while celebrating this time is appropriate and natural, there are often decisions made by some parents and teens that are cause for concern for the public's safety. - More...
Saturday - May 17, 2008

Getting Spammed! By Scott Willis - Are you getting UCE or Unsolicited Commercial Email, better known as SPAM? Well, if you are a KPU customer with a .KPUNET.NET email account, then maybe I can help you filter some of that out. Here's what you do: - More...
Saturday - May 17, 2008

Stop the secrecy By Thomas Ferry - Regarding the participant that was just kicked out of the Kanayama program, Mr. Worrell cites that some unthinkable negative things have been said about the program in retalliation. This child had supposedly broken some rules of commitment and safety set down by the controlling committee. I, like many others would like to know exactly what transpired to get this child kicked out. As people gossip and retell stories, the truth sometimes gets lost in translation on both sides. - More...
Saturday - May 17, 2008

There's Nothing to Do in Ketchikan? NOT! By Bobbie McCreary - Come out Sat nite to have FUN & support our Youth Try this on for size: Skateboard contests, capture the flag, paintball target range, pie eating contest, kids corner with face painting, balloon animals, go fish, BBQ dinner, and a theme based auction. Fun for the whole family. - More...
Saturday - May 17, 2008

THANK YOU By Mindy Lloyd - I want to thank the gentleman who contacted the Shelter (animal )after my dog was hit. I'm sorry that you were the one. But I thank you so much that I know how she passed. To let you know the wind blew our front door open and our little dogs got out. They do chase cars that's why we normally have them tied out or in our home. - More...
Saturday - May 17, 2008

Attention dog walkers By Julia Guthrie - I have lived on Alaska Avenue for about 7 years now. I would just like to say that I am really tired of dog walkers letting their animals use my front yard as a dumping stop. My children play in my yard. - More...
Saturday - May 17, 2008

What he's trying to say By James Greenberg - I have a couple of places to find an answer to your question, first go into your bible and read Luke 21:10-11 also Mark 13:8. Another scripture of interest is 2 Timothy 3:1-5, it shows how people will be during what the bible calls the last days. - More...
Saturday - May 17, 2008

Is Somebody trying to tell us something? By Charlotte Tanner - In reply to another one of Mark Neckameyer's wonderful letters, I can only reply that perhaps we are being told to be better Stewards of the Earth, as the Bible commands us. - More...
Saturday - May 17, 2008

More Letters/Viewpoints
Webmail your letter or
Email Your Letter To: editor@sitnews.us

---

E-mail your news tips, news
releases & photos to:
editor@sitnews.us

SitNews
Stories in the News
©1999 - 2008
Ketchikan, Alaska

M.C. Kauffman, Webmaster/Editor, &
Graphic Designer
webmaster@sitnews.us

In Memory of SitNews' first editor,
Dick Kauffman
1932-2007

Locally owned & operated.
Online since 1999

Articles & photographs that appear in SitNews are protected by copyright and may not be reprinted or redistributed without written permission from and payment of required fees to the proper sources.