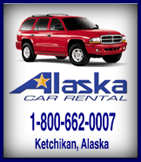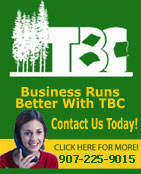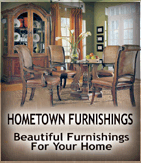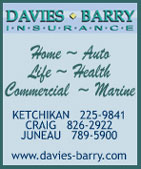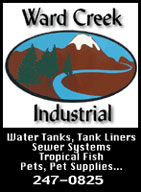 Contact


Webmail Letters


News Tips


Search Sitnews


Copyright Info


Archives
Today's News


Alaska


Ketchikan


Top Stories


U.S. News


U.S. Politics


Stock Watch


Personal Finance


Science News


US Education News


Parenting News


Seniors News


Medical News


Health News


Fitness


Offbeat News


Online Auction News


Today In History


Product Recalls


Obituaries
Quick News Search


Alaska


Ketchikan


SE Alaska


Alaska News Links
Columns - Articles


Dave Kiffer


Fish Factor


Career Success Stories


Parnassus Reviews


Chemical Eye On...


George Pasley


More Columnists
Ketchikan


Our Troops
Historical Ketchikan


June Allen


Dave Kiffer


Louise B. Harrington
Recognition


Match of the Month


Asset Builders
Ketchikan Arts & Events


Ketchikan Museums


KTN Public Library


Parks & Recreation


Chamber
Lifestyles


Home & Garden


Food & Drink


Arts & Culture


Book Reviews


Movie Reviews


Celebrity Gossip
On the Web


Cool Sites


Webmaster Tips


Virus Warnings
Sports


Ketchikan Links


Top Sports News
Public Records


FAA Accident Reports


NTSB Accident Reports


Court Calendar


Court Records Search


Wanted: Absconders


Sex Offender Reg.


Public Notices
Weather, Webcams


Today's Forecast


KTN Weather Data


AK Weather Map


Ketchikan Webcam


SE AK Webcams


Alaska Webcams


AK Earthquakes


Earthquakes
TV Guide


Ketchikan
Ketchikan Phone Book


Yellow Pages


White Pages
Employment


Employment
Government Links


Local Government


State & National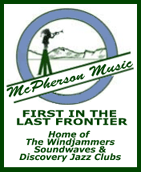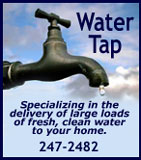 Tuesday
July 22, 2008



Bugge Beach Moon
Front Page Photo by Carl Thompson

Ketchikan: June cooler and wetter than normal in much of Alaska; Ketchikan, cool and wet with record low temperature on June 19th - During June 2008, cooler and wetter than normal conditions prevailed for much of the state. A notable exception was the warmer than normal temperatures along the Arctic coast, with temperature departures of more than 2 degrees Fahrenheit for the month. A couple of daily low temperatures were recorded at locations in southern portions of the state, along with a record daily snowfall in Nome. The seasonal snowpack in Barrow disappeared in early June. However, Barrow residents can expect snow at any time during the summer at their maritime Arctic location. Finally, daylight hours began decreasing after the summer solstice passed on June 20.

Ketchikan saw a record low temperature in what was a cool and wet June. The daily low for the month, 36 degrees Fahrenheit, occurred on June 19 and set a record for that date. The average low was 45 degrees Fahrenheit. The daily high for the month soared to 78 degrees on June 30, while the average high was 58 degrees. The monthly temperature averaged at 51.5 degrees, which is a few degrees cooler than normal for June. There were four daily precipitation events in which more than one inch was reported. The highest daily total of 2.97 inches of precipitation was reported on June 27. The total precipitation for the month was 11.78 inches, making this the sixth wettest June on record in Ketchikan. - More...
Tuesday - July 22, 2008

Alaska: Senate Passes Bill For a Moratorium On Discharge Permits for Commercial Fishing Vessels - The United States Senate today unanimously passed a bill authored by Sen. Lisa Murkowski and co-sponsored by Sen. Ted Stevens, both Alaska Republicans, that would provide commercial fishing boats and other small commercial vessels a two-year moratorium from permits for discharges under the Clean Water Act.

The bill also directs the Environmental Protection Agency to conduct a study to determine the types, volumes and effects of discharges from commercial vessels of different sizes and categories. The EPA would provide a report to Congress within 15 months that would be used to determine if permanent exemptions are warranted.

This legislation is a companion bill to the Clean Boating Act which also passed the Senate by unanimous consent today. The U.S. House of Representatives today also approved bills to ensure that millions of recreational boaters, fishermen and small commercial vessel operators will not be newly subjected to massive fines for the normal operation of their vessels.

"In Alaska, the 9,700 vessels that make up the commercial fishing fleet are predominantly small boats, with an average length of 36 feet," Murkowski said. "Similar to recreational boats, they operate seasonally, spending around 90 days on the water each year. Commercial vessel discharges are comparable to recreational for the same sized vessels. Although the recreational sector was able to get an exemption, it is my hope that the commercial vessel study will provide the data to justify a similar exemption for the commercial sector." - More...
Tuesday - July 22, 2008

Alaska: House Approves Pair of Bills to Prevent Excessive Regulation of Fishing Vessels, Commercial Vessels & Recreational Boats - The U.S. House of Representatives today approved bills to ensure that millions of recreational boaters, fishermen and small commercial vessel operators will not be newly subjected to massive fines for the normal operation of their vessels.

The House passed the Clean Boating Act of 2008 (S. 2766) and another bill (S. 3298), under suspension of the rules. The Clean Boating Act provides a narrow Clean Water Act exemption for incidental discharges during the normal operation of recreational vessels. S.3298 establishes a two-year moratorium on the pending requirement for all fishing vessels and small commercial vessels to obtain permits for similar incidental discharges. Both bills, which had identical companion bills in the House, are now cleared for the President's signature.


"The Clean Boating Act will prevent America's 16 million recreational boaters from being subject to federal fines of up to $32,500 per day for discharges, including rain that falls on the decks of their boats, and release of water from a marine sink or shower," said Coast Guard and Maritime Transportation Subcommittee Ranking Member Steve LaTourette (R-OH), who introduced the House version of the legislation, H.R. 5949, also called the Clean Boating Act of 2008. "This is a commonsense solution to the present situation which has been forced upon us by a single federal judge from Northern California. For more than 30 years, these discharges have not been classified as pollutants, and this bill will protect the original intent of the law." - More....
Tuesday - July 22, 2008

Alaska: Alaska births are at higher risk for defects By GEORGE BRYSON - Alaska infants are twice as likely to be born with major birth defects as infants in the U.S. as a whole, according to a new study by the state Department of Health and Social Services -- and officials are at a loss to explain why.

All races of Alaskans exceed national rates for "major congenital anomalies," according to the review of seven years of data (from 1996 through 2002) drawn from the Alaska Birth Defect Registry.

But rates were especially high among Alaska Natives, for whom birth defects were reported in 10.5 percent of all live births, compared to 6 percent for all Alaskans. Among white Alaskans the rate was 4 percent. Among all Americans the rate was 3 percent.

Alaska public health officials have long suspected that infants there suffer higher rates of birth defects, said Janine Schoellhorn, an analyst in the state's Maternal and Child Health Epidemiology unit. But previous evidence was limited and the number of birth defects varied substantially from year to year.

"This is the first time we've been able to produce estimates that we are confident in publishing -- because we now have several years of data," Schoellhorn said. - More...
Tuesday - July 22, 2008

Northwest: Northwest Indian tribes connect with history through canoes By SCOTT FONTAINE - For centuries, Indians across the Pacific Northwest navigated the area's waterways on canoes. While much has changed for the dozens of tribes in the region, a two-week event hopes to keep the tradition alive.

Seven traditional-style canoes landed this week at Owen Beach in Tacoma, Wash. As each vessel approached the rocky shore, its skipper would stand, greet a member of the Puyallup Tribe of Indians and ask permission to enter the tribe's ceremonial waters.

"This really brings our elders and our youth together, paddling the pathways of our ancestors," said Mark Anderson, the skipper of the Cowlitz Indian Tribe's canoe. "There's a great sense of unity, among ourselves and between tribes.

The Puyallups later hosted the crews for a dinner of salmon, geoduck fritters and other traditional specialties, and the participants camped together at Chief Leschi School in Puyallup.

More than 80 canoes representing tribes from Alaska to Western Washington are expected to arrive on the east coast of Vancouver Island near Duncan, B.C., when the journey concludes next week. - More...
Tuesday - July 22, 2008

Newsmaker Interviews

Bill Steigerwald: Our Sorry Economy -- Interview with Allan Meltzer - Carnegie Mellon University economics professor Allan Meltzer has served as a consultant on economic policy for Congress, the U.S. Treasury and the World Bank and has written "A History of the Federal Reserve," part-one of his definitive history of the Fed that ranges from its founding in 1913 to 1951. On Thursday, July17, I called Meltzer, 80, at his home not far from the CMU campus to find out his thoughts on the sorry state of the economy -- and what Washington is or is not doing right to make things better:

Q: Oil prices have taken a nice dip and stock prices are jumping. Is the worst over for the economy?

A: Who knows? The decline in oil prices is probably a sign that the oil market recognizes that the world economy is slowing. Despite all the talk about speculators, the facts about the oil market are very simple: The demand has been about 1 million barrels a day more than the supply. Demand has been increasing and the supply has been falling. So you don't need to blame speculators to get a story about why the prices have been rising. - More...
Tuesday - July 22, 2008

Columns - Commentary

Dave Kiffer: One Ringie-Dingie, Two Ringie-Dingies - Yes, I have finally purchased my first cell phone.

No, I am not going to tell you the number. I really don't want anyone calling me (more on that later). I didn't buy the danged thing so folks could call me. Well, actually I did. Sort of. - More...
Tuesday - July 22, 2008

Preston MacDougall: Chemical Eye on "Cap and Trade" - On the economic frontline of the carbon wars, a lot of political hot air has been expended over the cap-and-trade strategy for reducing greenhouse gas emissions. But is it all just smoke and mirrors?

For instance, the Canadian provinces of Ontario and Quebec have just signed a formal agreement that puts a new cap on greenhouse gas emissions, but allows green industries to "trade" their unused quotas with industries that are still a bit brownish.

I hope this encourages creative research into alternative energy sources and chemical processes that reduce waste products, but if it is anything like the Kyoto Protocol it should set off smoke alarms. - More...
Tuesday - July 22, 2008

George Pasley: WHAT MATTERS WHEN YOU SPEAK? By George R. Pasley - When you stand up to speak to an audience, what matters most- the words you speak, or the way you speak them?

The answer is, "Yes!"

Both matter. Everything matters when you speak, whether it is a conversation with a friend, or a speech before a thousand people. That thought can be terrifying to a beginning speech maker, and it is often terrifying to experienced speakers. I am reminded of the words of Winston Churchill, perhaps the greatest speaker the English language ahs ever known. He once heard a speech in which the speaker admitted his stage fright, saying he felt as if there were a block of ice in his stomach. Churchill approached the man after the speech and asked, "How large is that block of ice in your stomach?" - More...
Tuesday - July 22, 2008




Public Meetings

The Board of Education of the Ketchikan Gateway Borough School District will meet in regular session on July 23, 2008, in the Ketchikan City Council chambers. The meeting begins at 6 p.m.
Meeting Note pdf
Agenda 1 pdf
Agenda 2 pdf

Ketchikan

Ketchikan Police Report
AK Troopers Daily Dispatch
Today's Forecast
Satellite
Today's Weather Images
Marine Forecasts
Ketchikan Weather Data
Current AK Weather Map

CLASSIFIEDS

Publish ad
Please select the proper category before posting.




CLASSIFIEDS' CATEGORIES

Announcements and
Help Wanted
For Sale / Free Stuff
Garage Sales
Homes / Apts/ Property
Pets
Wanted
Lost & Found
Local Services
Publish your ad

More Front Page Archives

Viewpoints
Opinions/Letters
Basic Rules

Crosswalks By Scott R. Davis - Two department members were witness to a near hit on Front Street by the tunnel where two pedestrians were crossing the crosswalk (man and a baby carriage). Due to the three lanes, the North Bound driver seeing another South Bound vehicle moving through the cross walk assumed the way was clear. This vehicle nearly struck the man and his child while we could only watch on Grant Street. Following this near hit, we have decided to initiate the following policy in summary. - More...
Monday - July 21, 2008

Ketchikan's new fire station By David Hull - I would like to echo Anna Marie Mestas as she lauds the work done by our elected regional legislators this year. They worked very hard for all the island fire departments this past session. The whole community should thank Senator Bert Stedman, Legislative Aide Miles Baker, Representative Kyle Johansen and the Ketchikan Legislative Liaison for their efforts to secure State funding for the three fire station projects. It is unfortunate that all three were not funded. - More...
Sunday - July 20, 2008

Green Space By Brandee Walker - The Ketchikan Gateway Borough's recent decision to move their offices to the White Cliff School building is welcome news: the historic building's place within our City is well worth retaining. However, it should be remembered that the White Cliff School as a building AND as a site are public assets. The recent removal of the A-Frame by Dawson Construction has opened up a substantial quantity of land for use by the public. It's to be expected that a portion of the former playground area will be turned into parking for the building's inhabitants: However, this also provides the community an opportunity to create a new green space, a park within our extremely busy city. - More...
Sunday - July 20, 2008

Attn: Cat Owners in Jackson St./Lincoln Area By Sean Griffin - Please be aware that a neighbor is keeping a baited live trap for small animals. Our cat was sent to the pound after he was lured into the trap by a can of opened cat food. We have been told that this is perfectly legal although I beg to differ that it is at all neighborly. - More...
Sunday - July 20, 2008

Why Walt Monegan got fired By Andrew Halcro - We answer the question that every one has been asking; why did Walt Monegan get fired? - More...
Sunday - July 20, 2008

Bird nest "Down" By A.M.Johnson - If the good people of Juneau don't bark at their utility provider having to pay $50,000.00 for blowing up an eagle nest, then the cost of moving the Capital is not an item of expense worth consideration.
- More...
Sunday - July 20, 2008

Stimulus check By Richard Galvin - Stimulus checks turn out to be a joke for the person that has been paying child support for the last 24 years. I figured that since my income tax, perm fund , and part of my pay check every week and/or month is taken that they would leave the one break that I will probably get in a life time alone. - More...
Sunday - July 20, 2008

More Letters/Viewpoints
Webmail your letter or
Email Your Letter To: editor@sitnews.us

---

E-mail your news tips, news
releases & photos to:
editor@sitnews.us

SitNews
Stories in the News
©1999 - 2008
Ketchikan, Alaska

M.C. Kauffman, Webmaster/Editor, &
Graphic Designer
webmaster@sitnews.us

In Memory of SitNews' first editor,
Dick Kauffman
1932-2007

Locally owned & operated.
Online since 1999

Articles & photographs that appear in SitNews may be protected by copyright and may not be reprinted or redistributed without written permission from and payment of required fees to the proper sources.