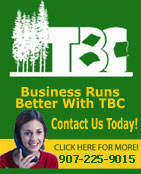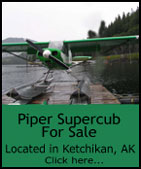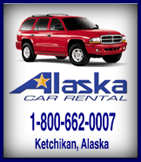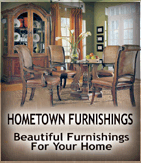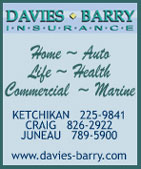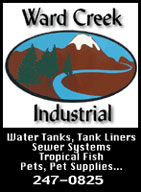 Contact


Webmail Letters


News Tips


Search Sitnews


Copyright Info


Archives
Today's News


Alaska


Ketchikan


Top Stories


U.S. News


U.S. Politics


Stock Watch


Personal Finance


Science News


US Education News


Parenting News


Seniors News


Medical News


Health News


Fitness


Offbeat News


Online Auction News


Today In History


Product Recalls


Obituaries
Quick News Search


Alaska


Ketchikan


SE Alaska


Alaska News Links
Columns - Articles


Dave Kiffer


Fish Factor


Career Success Stories


Parnassus Reviews


Chemical Eye On...


Bob Ciminel


Rob Holston


More Columnists
Ketchikan


Our Troops
Historical Ketchikan


June Allen


Dave Kiffer


Louise B. Harrington
Recognition


Match of the Month


Asset Builders
Ketchikan Arts & Events


Ketchikan Museums


KTN Public Library


Parks & Recreation


Chamber
Lifestyles


Home & Garden


Food & Drink


Arts & Culture


Book Reviews


Movie Reviews


Celebrity Gossip
On the Web


Cool Sites


Webmaster Tips


Virus Warnings
Sports


Ketchikan Links


Top Sports News
Public Records


FAA Accident Reports


NTSB Accident Reports


Court Calendar


Court Records Search


Wanted: Absconders


Sex Offender Reg.


Public Notices
Weather, Webcams


Today's Forecast


KTN Weather Data


AK Weather Map


Ketchikan Webcam


SE AK Webcams


Alaska Webcams


AK Earthquakes


Earthquakes
TV Guide


Ketchikan
Ketchikan Phone Book


Yellow Pages


White Pages
Employment


Employment
Government Links


Local Government


State & National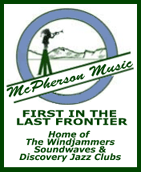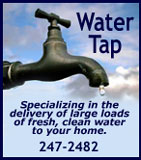 Monday
June 23, 2008



Lion's Mane Jellyfish
This Lion's Mane jellyfish (Cyanea capillata) was phototgraphed as it was cruising George Inlet. Their bells have been recorded up to 7' wide and their tentacles - which deliver a painful sting and burn - can reach up to 120' behind them!
Front Page Photo by Mike Kurth

Ketchikan: Fire Damage to Fairview Ave Home Significant - A house fire caused significant damage to a home owned by John Scoblic on Saturday afternoon, June 21st. Damage to the house located at 3806 Fairview Avenue was estimated at $75,000 with $75,000 in damage to the contents.

According to Ketchikan Fire Department Assistant Fire Chief Jim Hill, there were no injuries to occupants or fire personnel. No one was at home at the time the fire was reported.

A 911-call reporting the fire was received at 4:03 PM. The first Ketchikan Fire Department units arrived on scene at 4:08 PM and observed significant smoke coming from the upper floors and the attic area of the home. Hill reported that the fire was quickly extinguished but crews remained on scene until 6:04 PM doing overhaul and salvage operations. - More...
Monday - June 23, 2008

Ketchikan: Ketchikan to Host Medical Reserve Corps Western Region Conference - Ketchikan will host 100+ representatives from Washington, Oregon, Idaho, and Alaska for the Medical Reserve Corps (MRC) Annual Western Region Conference September 18-19, 2008. The conference will be held at the Ted Ferry Civic Center. The Ketchikan Visitors Bureau estimates the conference will have a local economic impact of $99,200.

The Medical Reserve Corps, sponsored by the office of the U.S. Surgeon General, is an organization of public health, medical, and other volunteers dedicated to the health and safety of communities across the nation.

Information provided by the Medical Reserve Corps on their website said MRC units are community-based and function as a way to locally organize and utilize volunteers who want to donate their time and expertise to prepare for and respond to emergencies and promote healthy living throughout the year. MRC volunteers supplement existing emergency and public health resources. - More...
Monday - June 23, 2008

Hoonah: Collaborative Community Forest Plan Steps into Action - The Hoonah Community Forest Project, a collaborative effort spearheaded by the Southeast Alaska Conservation Council (SEACC) with input from local Hoonah residents and the U.S. Forest Service, begins its first stage of implementation this week as members of the various groups begin restoration efforts at Kennel Creek, south of Hoonah.

With support from SEACC, naturalist Bob Christensen, U.S Forest Service scientists and community members will begin surveys of Kennel Creek to assess the lingering impacts from past logging on salmon and deer habitat, the success of past forest restoration efforts and the area's ability to maintain healthy deer populations throughout the winter. They will also study potential trail locations and how suitable existing old growth stands are for future logging.

"This project is an excellent example of how forest users who have been traditionally at odds can work together to manage the land in a way that provides the community with a healthy forest, improved subsistence opportunities and steady jobs," said Russell Heath, SEACC's executive director. - More...
Monday - June 23, 2008

National: GOP bets on domestic energy push By ZACHARY COILE - There's a reason Republican Sen. John McCain, President Bush and even Republican Gov. Charlie Crist of Florida all abruptly endorsed plans to expand offshore drilling last week -- and it's not just $4-a-gallon gasoline.

In an election year when Republicans are bracing to lose seats in Congress and major issues from Iraq to the economy appear to favor the Democrats, the GOP is betting that an aggressive push to drill for new domestic energy will be their ticket to success in November.

"Energy is actually a huge opportunity for Republicans," said Sen. John Ensign, R-Nev., who chairs the Senate Republicans' re-election campaign. "Energy has the opportunity to change the climate if it's done right."

A recent Gallup Poll found that 57 percent of Americans would support drilling in offshore or wilderness areas that are currently off-limits to drilling, while 41 percent oppose the idea. Frank Newport, the poll's editor in chief, contends that Republicans' push for more drilling is now "generally in sync with majority American public opinion." - More...
Monday - June 23, 2008

Washington Calling: Pricey stimulus program ... Potent pot ... Good buzz about bees By LISA HOFFMAN - Those "economic stimulus" checks Americans are getting aren't coming cheap. The federal government now estimates the cost of printing, mailing and administering the program to reach as much as $1 billion.

According to government auditors, the Internal Revenue Service estimates the price tag for postage, printing and tech support will reach about $202 million. Another $95 million will go to the Financial Management Service and the Social Security Administration to help with outreach to recipients who may not know they are eligible for the checks.

But the biggest cost, by far, comes from the re-assignment of "hundreds" of IRS collections staff to stimulus-check duty. The U.S. Government Accountability Office said the IRS figures that will cost taxpayers $565 million in lost enforcement revenue, which the collections personnel would otherwise be pursuing if they weren't handling telephone calls about the checks.

So far, the IRS has mailed out more than 76 million checks worth a total of about $64 billion. - More...
Monday - June 23, 2008

National: Rising oil prices prompt new look at coal-to-liquid technology By DANIEL MALLOY - Later this year, a plant in China will begin churning out liquid fuel made from coal, a technology that -- if all breaks right for the coal industry -- is headed to American shores.

Coal-to-liquids is a popular topic, spurred by rising gasoline prices and this country's ever-present need to wean itself from oil imports.

Coal-to-liquid proponents insist that the technology would strengthen national security and be a cheaper alternative than current petroleum. Estimates vary widely, but Richard Bajura, director of the National Research Center for Coal and Energy at West Virginia University, said liquid coal could be produced for $60 to $70 a barrel. Last week, oil prices approached $140 a barrel.

Still, coal-to-liquid plants would cost several billion dollars to build, and if the whims of OPEC were to drive down oil prices, there would be little market for a more expensive domestic product. That's why the coal industry has taken its case to Washington.

Luke Popovich, spokesman for the National Mining Association, said the industry would push for government backing, as Wall Street has been timid to provide capital. Coal companies are seeking startup capital and government bailouts for investors if oil prices drop too far. - More...
Monday - June 23, 2008

Alaska: Governor Releases Draft Bill Proposing Return of Resource Wealth to Alaskans in One-Time Payment; Gas Tax Suspension Also Proposed - Alaska Governor Sarah Palin on Friday released a draft bill proposing a special one-time payment in the amount of $1,200 to Alaskans and suspending the state fuel tax for one year. The legislation is intended to be a starting point for a discussion with the legislature about how to provide relief from high energy costs to working Alaskans and their families.

"As the fiscal year winds down, Alaskans are assured of surpluses beyond the billions of dollars put into savings and funding for priorities such as forward funding education and municipal revenue sharing," Governor Palin said. "With savings and funding priorities covered, I am confident that Alaskans, who are the owners of our resources, can spend their resource revenue better than government can."

She added, "We can afford to share resource wealth with Alaskans and to temporarily suspend the state fuel tax. It is my hope these items would be implemented by September. We look forward to working with legislators in the coming weeks to find the best possible solution to provide short-term energy relief." - More...
Monday - June 23, 2008

Alaska: Marine Advisory Program offers boaters tips to conserve fuel, save money - Whether you are a commercial or sport fisherman, recreational boater, charter skipper, water taxi or tour operator, saving money on your vessel fuel bill can be as easy as slowing down.

It can also be as complicated as deciding whether to replace that tired old fuel-guzzling engine, or even the entire vessel.

"How much a boater saves on fuel is determined by many factors," said Terry Johnson, a Marine Advisory Program agent and boat owner based in Homer. He also has written articles on fishing vessel maintenance for a popular trade magazine.

"While there are some general steps all boaters can take, maximizing fuel savings comes down to a number of personal decisions about a specific vessel. No two vessels will be exactly alike."

To help boaters weigh their options, Johnson recently prepared a list of steps that can help lessen the impact of high fuel costs. - More...
Monday - June 23, 2008

Arts & Entertainment

Ketchikan: This week in Ketchikan - This week in Ketchikan, the Tongass Historical Society will present THE HUNT PHOTOS: A CLOSER LOOK, a free slide show featuring photographs of early Ketchikan by Harriet, Bertha, and Forest Hunt. The Hunt Family photographs in the Ketchikan Museums collection constitute an invaluable historical record of our town from 1900 through the 1920's. The slide show is a follow-up to a recent exhibit of Hunt Family photos at the Tongass Historical Museum. According to Museum officials, many of those who saw the exhibit expressed an interest in learning more about the historical details revealed in the images. Thursday's program will provide that opportunity. Museum staff members will discuss the photos as they are shown, pointing out aspects of the images that are particularly significant. Sharing of information and recollections by the audience will be encouraged. THE HUNT PHOTOS: A CLOSER LOOK will begin at 7:00 PM on Thursday, June 26th, at the Ted Ferry Civic Center. Admission is free, and all are welcome. Contact Michael Naab at 225-5600 for more info. - More...
Monday - June 23, 2008




Ketchikan

Ketchikan Police Report
AK Troopers Daily Dispatch
Today's Forecast
Satellite
Today's Weather Images
Marine Forecasts
Ketchikan Weather Data
Current AK Weather Map

CLASSIFIEDS

Publish ad
Please select the proper category before posting.




CLASSIFIEDS' CATEGORIES

Announcements and
Help Wanted
For Sale / Free Stuff
Garage Sales
Homes / Apts/ Property
Pets
Wanted
Lost & Found
Local Services
Publish your ad

Front Page Archives
June 2008

| | | | | | | |
| --- | --- | --- | --- | --- | --- | --- |
| S | M | T | W | T | F | S |
| 01 | 02 | 03 | 04 | 05 | 06 | 07 |
| 08 | 09 | 10 | 11 | 12 | 13 | 14 |
| 15 | 16 | 17 | 18 | 19 | 20 | 21 |
| 22 | 23 | 24 | 25 | 26 | 27 | 28 |
| 29 | 30 | | | | | |

More Front Page Archives

Viewpoints
Opinions/Letters
Basic Rules

Moving Forward with FERC By Governor Sarah Palin - We learned this week that British Petroleum and ConocoPhillips have filed some very preliminary paperwork to the Federal Energy Regulatory Commission, or FERC as it's called. FERC is the United States' federal agency which, among other things, reviews and authorizes liquefied natural gas (LNG) terminals and interstate natural gas pipelines. FERC is ultimately the governing body which will issue one or more certificates of public convenience and necessity (CPCN) for the Alaska gas pipeline. This is the same certificate that AGIA requires our project partner to pursue. - More...
Thursday PM - June 19, 2008

I QUIT! By Patricia M. Davidson - I am encouraging all Senior Citizens to join me in some soul searching of your own, whether or not you should be driving a car! Let's face it, age isn't helping us, come on old people, I am one of you, I'm 86. Give it up! Show your maturity. Quit while you are ahead and give your family peace of mind. - More...
Thursday PM - June 19, 2008

'Only Fools Run' Disability Advocacy Memorial Awards By Kevin Gadsey - The Fifth Annual 'Only Fools Run at Midnight' is coming up soon on the evening of Saturday, June 28. Last year, Southeast Alaska Independent Living started a new tradition by giving awards the three individuals, Safeway, and the City of Ketchikan for improvements and advocacy related to disability issues. - More...
Thursday PM - June 19, 2008

U.S. Postal Service By Charlotte Glover - I want to add my voice in support of our amazing postal service. Given the increases in other goods and services in my life, I think a letter is a bargain at 42 cents! Countries around the world have much higher postal rates and do not offer as much door to door delivery or six day a week service as our US Postal Service does.
- More...
Thursday PM - June 19, 2008

Killing the work force By Roberts McRoberts - I've had this thought going around my head for a while, mostly since the state said how flush their budget is since the price of oil went up. Our legislators are just chomping at the bit to spend it on things in their areas. Meanwhile, we the users of oil are dying from the price we are paying. Fuel is now our biggest operating expense, pushed insurance right out of the way. - More...
Thursday PM - June 19, 2008

And Bravo To... By Scott Davis - Denise Buker brought up a good point that I am reminded of daily in my work as well. Customer Service. This is something that I pride myself with personally and keep promises and commitments delivering on time and rapid customer service. - More...
Thursday PM - June 19, 2008

Stimulus Checks By Jerilyn Lester - Sorry Ms Hemli, but you are mistaken. I, who make an income in the $3,000 to $75,000 range like you have said would get the full $600, didn't. I also got $300 dollars and it is becuase I didn't pay taxes this year I got a refund because I bought a house. So I got cut in half as well. - More...
Thursday PM - June 19, 2008

The State's Capital Match: Investing in Our Future By Gov. Sarah Palin - Since the Alaska Gasline Inducement Act was voted into law by Alaskan legislators last year, some people have questioned the necessity of the state's potential $500 million capital match. The question has been asked, even by some of those who voted for it, "is AGIA worth $500 million?" While the fact that AGIA was passed so resoundingly would appear to be a strong indicator, it bears repeating now and until legislative action is taken this summer - the answer is unmistakably yes. The $500 million provided under AGIA is an investment in our resources that will pay for itself directly as well as indirectly. - More...
Saturday - June 14, 2008

Gas Pipeline By Ed Stahl - We are building a 48 gas pipeline and what direction is it going? The wrong way, east to Canada, not towards Fairbanks, Anchorage, Valdez and other coastal communities of Alaska, on board American-built tanker ships. We could fuel our cars, boats and homes on this gas, and there is no such thing as a natural gas spill. - More...
Saturday - June 14, 2008

A review: Hosie shines his feature length AGIA gig By Sen. Kim Elton - Spencer Hosie is to oil and gas litigation as actor Johnny Depp is to Pirates of the Caribbean: Dead Man's Chest -- charismatic and very, very, very successful. So it's not surprising Hosie's 90-minute 'Pirates of Deadhorse' gasline gig was strong on both substance and style. - More...
Saturday - June 14, 2008

United States Postal Service By Rhonda Payne - In reference to the letter by Robert McRoberts 6/10/08, while the Postal Service may do some "stupid" things (as has been the case with every business in America), raising rates is not one of them. What other service can you purchase that never raises rates? What other company tells you MONTHS in advance that the price of goods is increasing (as did the Postal Service) and then gives you a one year grace period as Mr. McRoberts suggests? What's wrong with purchasing the additional postage to use with your old stamps? - More...
Saturday - June 14, 2008

Bravo to Susan Round! By Denise Buker - Over the past few years I have noticed that in this town, customer service has declined, severely. The level of respect for elders and others has dwindled away!! - More...
Saturday - June 14, 2008

RE: Stimulus Checks By Misty Archibald - When I drive by the low income housing units around town and I see hummers parked outside in resident spaces, quite honestly I can say that that really ticks me off. We have people all over the country who abuse the system. They claim their minimum wage salary, but not the $100-$200 they make in tips from various jobs. - More...
Saturday - June 14, 2008

More Letters/Viewpoints
Webmail your letter or
Email Your Letter To: editor@sitnews.us

---

E-mail your news tips, news
releases & photos to:
editor@sitnews.us

SitNews
Stories in the News
©1999 - 2008
Ketchikan, Alaska

M.C. Kauffman, Webmaster/Editor, &
Graphic Designer
webmaster@sitnews.us

In Memory of SitNews' first editor,
Dick Kauffman
1932-2007

Locally owned & operated.
Online since 1999

Articles & photographs that appear in SitNews are protected by copyright and may not be reprinted or redistributed without written permission from and payment of required fees to the proper sources.