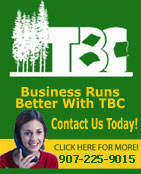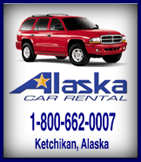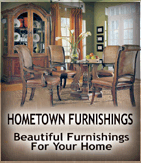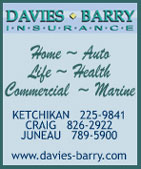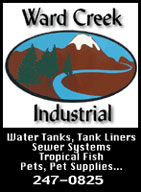 Contact


Webmail Letters


News Tips


Search Sitnews


Copyright Info


Archives
Today's News


Alaska


Ketchikan


Top Stories


U.S. News


U.S. Politics


Stock Watch


Personal Finance


Science News


US Education News


Parenting News


Seniors News


Medical News


Health News


Fitness


Offbeat News


Online Auction News


Today In History


Product Recalls


Obituaries
Quick News Search


Alaska


Ketchikan


SE Alaska


Alaska News Links
Columns - Articles


Dave Kiffer


Fish Factor


Career Success Stories


Parnassus Reviews


Chemical Eye On...


Bob Ciminel


Rob Holston


More Columnists
Ketchikan


Our Troops
Historical Ketchikan


June Allen


Dave Kiffer


Louise B. Harrington
Recognition


Match of the Month


Asset Builders
Ketchikan Arts & Events


Ketchikan Museums


KTN Public Library


Parks & Recreation


Chamber
Lifestyles


Home & Garden


Food & Drink


Arts & Culture


Book Reviews


Movie Reviews


Celebrity Gossip
On the Web


Cool Sites


Webmaster Tips


Virus Warnings
Sports


Ketchikan Links


Top Sports News
Public Records


FAA Accident Reports


NTSB Accident Reports


Court Calendar


Court Records Search


Wanted: Absconders


Sex Offender Reg.


Public Notices
Weather, Webcams


Today's Forecast


KTN Weather Data


AK Weather Map


Ketchikan Webcam


SE AK Webcams


Alaska Webcams


AK Earthquakes


Earthquakes
TV Guide


Ketchikan
Ketchikan Phone Book


Yellow Pages


White Pages
Employment


Employment
Government Links


Local Government


State & National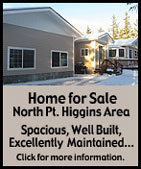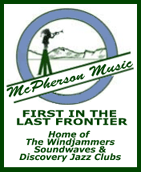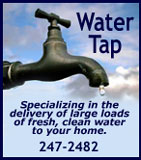 Sunday
June 08, 2008



Ward Lake: Sitka Black-tailed Deer
Front Page Photo by Jim Lewis

Southeast Alaska: Celebration 2008: 26th year of the popular dance-and-culture festival - The Sealaska Heritage Institute (SHI) kicked off its biennial Celebration on June 4th, marking the 26th year since the inception of the popular dance-and-culture festival.

Mt. Saint Elias Dancers, the lead dance group for Celebration 2008
Photo by Bill Hess, courtesy Sealaska Heritage Institute

Celebration was conceived in 1980 at the first Sealaska Elders conference. At that meeting, Elders asked Sealaska to help preserve and perpetuate the culture of the Tlingit, Haida and Tsimshian people. In response, Sealaska founded the Sealaska Heritage Institute, and in 1982, the Institute organized the first Celebration. That first festival drew 12 dance groups and 150 people. Today, Celebration is one of the largest gatherings in Alaska.

Up to 5,000 people, including 52 dance groups and approximately 2,300 dancers from Alaska, Canada and the Lower 48, were anticipated to attend Celebration 2008, held in Juneau at Centennial Hall, the Alaska Native Brotherhood Hall, and the Juneau Arts and Culture Center.

The festival will feature lectures by artists and authors, including one by Nora and Dr. Richard Dauenhauer on their new book "Anóoshi Lingít Aaní Ká: Russians in Tlingit America, The Battles of Sitka 1802 and 1804," published by SHI and the University of Washington Press. Dr. Tom Thornton also will give a talk on his new book "Being and Place Among the Tlingit," published by the University of Washington Press in association with SHI. All three authors will do book signings immediately after. SHI also will release its first photo book of Celebration during the festival titled Celebration: Tlingit, Haida, Tsimshian Dancing on the Land.

In addition, SHI will sponsor DNA testing during Celebration to determine if a young Native man who lived 10,300 years ago has living descendants in Southeast Alaska. Information from the DNA samples will be compared to DNA extracted from the remains, which were discovered by a paleontologist in 1996 in a cave on Prince of Wales Island.

Lead Researcher Dr. Brian Kemp from Washington State University and a team of colleagues will collect DNA samples from Native people in the lobby of Centennial Hall Thursday, Friday and Saturday. Kemp and his colleagues also spearheaded DNA research on the human remains, and their findings were reported last year in the American Journal of Physical Anthropology.

Other events include a black seaweed contest, a Toddler Regalia Review for kids ages 2-4, a parade through downtown, language workshops, a Juried Art Show and a Native Artist Market

Winners of its biennial Juried Art Show and Competition were announced on June 4. Six artists took top awards at the fourth Sealaska Juried Art Competition in Juneau for best contemporary and traditional Native art. Thirty-nine pieces by 19 artists were selected by juror and artist Steve Brown for inclusion in the show, scheduled June 4-27. The Native Artist Market will offer Native art made by 45 Native artists. The market will be open for the duration of Celebration.

The winners, chosen by juror Steve Brown, an artist and expert on Northwest Coast formline, are: - More...
Sunday - June 08, 2008

Fish Factor: Alaska's unwanted visitors By LAINE WELCH - Atlantic salmon no longer top Alaska's list of unwanted visitors.

Nearly 500 Atlantic salmon were captured in Alaska waters through the 1990's, mostly in Southeast, but as far west as the Bering Sea. The fish were escapees from west coast fish farms, and Alaskans feared the Atlantic transplants would take hold and taint the gene pool of wild stocks. But good news ­ just seven Atlantic salmon have been captured in Alaska waters since 2006.

"We only can count the fish that are brought in, but the numbers have gone down significantly in the past 10 years," said Tammy Davis, invasive species project leader for the state Sport Fish Division. "We have to commend the fish farmers in Washington and off the coast of British Columbia for their efforts to contain their stocks."

It's northern pike that pose the biggest threat to salmon and trout in South Central lakes and streams, Davis said. Those voracious feeders were illegally transported from north of the Alaska Range to the Susitna River Drainage in the 1950s. Crayfish also have been released and captured in the Kenai River, said biologist Bob Piorkowski.

"They're like vacuum cleaners and eat everything on the bottom," he said.

Ditto tiny New Zealand mud snails, which often arrive in Alaska on the bottom of boots or other outdoor gear. The snails were called "a serious threat to Alaska's sport fisheries" in a 2002 Aquatic Nuisance Species Management Plan.

"If anyone is coming to Alaska, make sure your wading gear, especially with felt liners, have been in the freezer for five or six hours. It will kill the mud snails," Piorkowski advised.

Hundreds of invasive marine species make their way around the world as stowaways in the ballast water of ships. For Alaska, a watch is on now for European green crabs in Southeast and South central waters. The highly adaptable crabs are making their way up the west coast and have huge appetites for oysters and other crabs.

"The furthest north population is off the coast of Vancouver Island, and researchers believe there is a very good chance that green crabs could move up the coast to Alaska," Tammy Davis said.

Fishery managers encourage anyone who spots an odd sea creature to bring it to an appropriate office.

"You know what lives on your beach. If you find something unusual, we'd love to hear about it," Davis said.

If you suspect you've landed an Atlantic salmon, look for spots on the gill plates and a slender, pinched tail. Alaska's identification number for Atlantic salmon on fish tickets is 666 - the Biblical sign of Satan. - More...
Sunday - June 08, 2008

Alaska: High-tech game guardians pursue poachers By JAMES HALPIN - Investigators and prosecutors worked seven months building their case.

Once they found the victim's remains, they returned to the scene six times to collect evidence. They interviewed witnesses and scoured the crime scene by land and air. They measured tire tracks. They collected samples for DNA testing.

And, they say, they determined who killed a moose they believe was shot illegally inside a national park.

Alaska's Denali National Park rangers used DNA testing this spring to build the case against Jeff King -- the first time in years park officials have turned to such high-tech forensics, said chief ranger Peter Armington. He wouldn't elaborate on why the techniques were used in this case, citing the pending trial.

King, a four-time Iditarod champion, declined to comment on the charges, though he has pleaded innocent to illegally killing the moose and called the accusations "bogus." - More...
Sunday - June 08, 2008

National: Industry CEO explains gas, oil pricing By BEN VAN DER MEER - Carl Boyett has worked in the oil and gas industry for 38 years, and today serves as Modesto, Calif.-based Boyett Petroleum's chief executive officer.

Boyett joined the company in 1970, eight years after his parents bought a Richfield oil distributorship and changed its name to Boyett Petroleum. The company distributes gasoline to stations and sells it directly.

Q: What's going on with oil and gas prices right now, and why do they keep climbing?

A: From the 1970s to the '90s, OPEC and the oil companies had a lot to do with the price of oil, and now it's gotten away from them. They couldn't lower the price right now if they wanted to.

Oil companies use a commodity market to sell products, but I don't think they control anymore what's going on. When I started, you would have one, maybe two price changes a year, and they would be anywhere from three-tenths to five-tenths of a percent. Now, gas stations have 12- to 15-cents-a-gallon changes in a day.

What's happened is that the investment banks are working with the hedge funds and the pensions and university endowments, and a few years ago, they were told to stay away from stocks.

The recommendation was to put money into commodities like oil because the demand would be on the rise. That's where the money comes from, and it keeps coming in because everyone thinks it's still on the rise.

Q: This sounds like what happened with real estate? - More...
Sunday - June 08, 2008




Ketchikan

Ketchikan Police Report
AK Troopers Daily Dispatch
Today's Forecast
Satellite
Today's Weather Images
Marine Forecasts
Ketchikan Weather Data
Current AK Weather Map

CLASSIFIEDS

Publish ad
Please select the proper category before posting.




CLASSIFIEDS' CATEGORIES

Announcements and
Help Wanted
For Sale / Free Stuff
Garage Sales
Homes / Apts/ Property
Pets
Wanted
Lost & Found
Local Services
Publish your ad

More Front Page Archives

Viewpoints
Opinions/Letters
Basic Rules

Enough with the "You Guys"! By Susan Round - Perhaps I am in a club of one, but my toes curl when I hear fledgling humans address mature members of the species as YOU GUYS. This season I am employed in the visitor industry and find myself in the company of the 18 to 20-something crowd during my work day. It has truly been a pleasure and great fun for me . . . . until I hear a bus load of folks in their golden years addressed as YOU GUYS; as in, "YOU GUYS need to take all your stuff with you. " (Stuff, now there's the STUFF of another Sitnews letter!) - More...
Sunday - June 08, 2008

Legislature chewing on TransCanada decision By Sen. Kim Elton - The Reverend William Sloan Coffin reminded us back in the 1960s that "it's one thing to say, with the Prophet Amos, let justice roll down like the mighty waters and quite another to work out the irrigation system." - More...
Sunday - June 08, 2008

The Democrats are stuck with Obama now By Mark Neckameyer - The Democrats have all but officially nominated for the most powerful elected position on Earth a young, unknown, inexperienced and thoroughly unaccomplished candidate from the furthest left fringe of the party. The best way to judge Senator Obama's credentials and character is to evaluate his chosen associations. His friends include Bill Ayers and his wife who are unrepentant domestic terrorists and cop killers. His minister for twenty years has been the racist reverend Wright and other unsavory religious characters like Rev. Michael Pfleger and even a Louis Farakahn connection. - More...

Alaska's Personal Information Protection Act By Sen. Gene Therriault & Re. John Coghill - For the past four years we have worked together with other legislators in a true bipartisan effort to pass legislation to protect the identity of individual Alaskans. In the modern world of electronic commerce and massive databases, it is now common place to read headlines detailing the latest data breach and steps that can be taken by people to protect themselves. However, as the concern by Alaskan consumers grew, it became increasingly apparent that Alaska laws lagged behind most states when it came to personal information protection. With that in mind we set out to develop a solution to help you better protect yourself. These efforts resulted in the passage of House Bill 65 this year, and Alaska is now poised to become a leader in protecting individuals' personal information while allowing modern commerce to continue. - More...
Wednesday - June 04, 2008

Congratulations Ketchikan Assembly By Lance Mertz - I was happy to see that you stuck to your earlier decision and confirmed the lease of White Cliff for the Borough offices. Dawson says it will have the building ready in seven months and I believe them. - More...
Wednesday - June 04, 2008

RE: Noise Pollution: Continued By Savanah Stewart - There might be a shooting range in the Ketchikan city limits, but at least you know when you hear a shot ring out it's the gun range and not some lunatic shooting up your neighborhood. - More...
Wednesday - June 04, 2008

Re: One last point By Kathleen Svenson - Eileen Small's "One Last Point" letter is particularly disturbing. Not only does the comparison between adult behavior by an adult (American in Aruba) and this child ejected from Kanayama for "not fitting in" not add up, but Small's referring to the Ketchikan child as "chaffe," is really way out of line. - More...
Wednesday - June 04, 2008

Unsupervised young people By Charles Ratcliff - Obviously, the Natalee Holloway case was very tragic. But the letter specifically mentioned young people traveling out of the country. Do you not concede that young people without proper adult supervision also create a high-risk group for irresponsible behavior when they travel domestically? Every year, there are fatalities in Panama City Beach, Florida that involve unsupervised young people behaving irresponsibly. - More...
Wednesday - June 04, 2008

Downtown / Newtown by Rodney Dial - Ketchikan has come a long way since the demise of the pulp mill and it's exciting to see the improvements occurring in the downtown and Newtown areas. If I could make a suggestion to our elected officials it would be to keep a close eye on the image being communicated to our visitors, especially during the weekend nights. - More...
Monday - June 02, 2008

K-Hi/Sitka Softball Class Acts By Dave Smith - As the Iraq war drags on, and the Polar Bear count drops, I witnessed cause for hope this last Saturday afternoon. The K-Hi girls were in the midst of a several game weekend with the Sitka Wolves, and my little T-Ball team (ages 4 to 7) and I were scheduled for a game in between, while the high school girls took a break. As the girls wrapped up their game in the hot sun, I approached K-Hi head coach Joe Austin, and asked if any of his girls would like to be in the dugout or on the field with the T-ball girls? Joe asked his team, and much to my surprise I think all of them stayed. - More...
Monday - June 02, 2008

Noise Pollution: Continued By Sharon Preston - I'm happy to see my letter got some attention. I have received some calls at home in support of my view. However, some of you may have missed the main point. "The firing range within city limits and close proximity to homes is a bad idea" was my main point. The floatplanes are a whole other issue. - More...
Monday - June 02, 2008

Damen Bell-Holter By A. M. Johnson - Was not the article on Demen Bell-Holter in Saturday's issue of the Ketchikan Daily News uplifting, inspiring,gratifying and compelling? Mr. Cohen caught the spirit of this lad in words that can only encourage other like mined young persons to take it up another notch. Particularly noticed was the candor relating to his desire to succeed at every opportunity and his expectations of having to demonstrate this desire at the college level. - More...
Monday - June 02, 2008

Getting the message out By Kathleen Svenson - Expatriate Tony Hatano-Worrell, writing from half a world away, appears to have more information and to know more about the Kanayama Board deliberations leading up to the ejection of the student who had participated in all fundraising and educational activities than the student's own family knows! Is Hatano-Worrell a Kanayama Board member too? It's unclear exactly who the Kanayama Board members are; it's a kind of secret society. Apparent board members are: Ginny Clay, Jim Alguire, Gail Alguire, Ole Sullivan, Pat Perrier, Eileen Truitt, Carrie Allen, Christa Bruce, and who knows who else. Hatano-Worrell it appears. With a board that refuses to share its by-laws and which has no due process, nor policies and procedures for Ketchikan students, anything is possible after all. - More...
Monday - June 02, 2008

A Bit Harsh By Kathleen Svenson - Eileen Small's harsh criticism of a Ketchikan student who went on the Kanayama Student Exchange to Japan a few years ago was way out of line. The student simply became separated from the student's father-chaperone and the group of students in a Japanese city because the child walked out the wrong door of a shop. According to the child's father, the child was only "lost" for about a half-hour. According to the Kanayama Board it was five hours. Some people say the student was located by cell phone GPS; others say our cell phones don't work there. Who knows? This story has passed into legend as far as I'm concerned, and to dredge it up now seems peculiar at best. - More...
Monday - June 02, 2008

Reverend Pflagler Quid Pro Quo? By Mark Neckameyer - Rev. Michael Pfleger, the race baiting, rabble rousing proclaimed buddy of Rev. Wright, Louis Farrakhan and Senator Barack Obama, clearly went way over the line this week in his loudly cheered racist, anti-feminist tirade at Wright/Obama's Trinity church. He sounded every bit as terrible as any White Supremacist or Klansman ever has on the other extreme side as he mocked and belittled Hillary Clinton and the entire White race. As soon as the video got out, Obama faintly rejected the man and even Pflager made a halfhearted apology but is this enough? - More...
Monday - June 02, 2008

One last point By Eileen Small - One last point: I am sure that all parents and many young people remember the tragic mess in Aruba several years ago when a young woman on her senior trip went "missing" and still remains so -- probably dead -- today. - More...
Monday - June 02, 2008

More Letters/Viewpoints
Webmail your letter or
Email Your Letter To: editor@sitnews.us

---

E-mail your news tips, news
releases & photos to:
editor@sitnews.us

SitNews
Stories in the News
©1999 - 2008
Ketchikan, Alaska

M.C. Kauffman, Webmaster/Editor, &
Graphic Designer
webmaster@sitnews.us

In Memory of SitNews' first editor,
Dick Kauffman
1932-2007

Locally owned & operated.
Online since 1999

Articles & photographs that appear in SitNews are protected by copyright and may not be reprinted or redistributed without written permission from and payment of required fees to the proper sources.