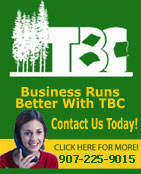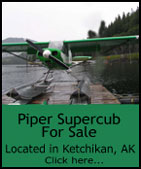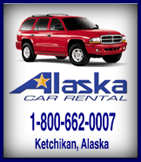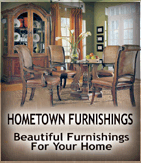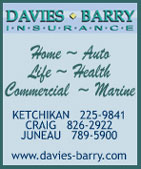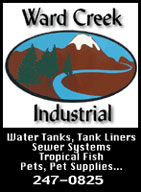 Contact


Webmail Letters


News Tips


Search Sitnews


Copyright Info


Archives
Today's News


Alaska


Ketchikan


Top Stories


U.S. News


U.S. Politics


Stock Watch


Personal Finance


Science News


US Education News


Parenting News


Seniors News


Medical News


Health News


Fitness


Offbeat News


Online Auction News


Today In History


Product Recalls


Obituaries
Quick News Search


Alaska


Ketchikan


SE Alaska


Alaska News Links
Columns - Articles


Dave Kiffer


Fish Factor


Career Success Stories


Parnassus Reviews


Chemical Eye On...


Bob Ciminel


Rob Holston


More Columnists
Ketchikan


Our Troops
Historical Ketchikan


June Allen


Dave Kiffer


Louise B. Harrington
Recognition


Match of the Month


Asset Builders
Ketchikan Arts & Events


Ketchikan Museums


KTN Public Library


Parks & Recreation


Chamber
Lifestyles


Home & Garden


Food & Drink


Arts & Culture


Book Reviews


Movie Reviews


Celebrity Gossip
On the Web


Cool Sites


Webmaster Tips


Virus Warnings
Sports


Ketchikan Links


Top Sports News
Public Records


FAA Accident Reports


NTSB Accident Reports


Court Calendar


Court Records Search


Wanted: Absconders


Sex Offender Reg.


Public Notices
Weather, Webcams


Today's Forecast


KTN Weather Data


AK Weather Map


Ketchikan Webcam


SE AK Webcams


Alaska Webcams


AK Earthquakes


Earthquakes
TV Guide


Ketchikan
Ketchikan Phone Book


Yellow Pages


White Pages
Employment


Employment
Government Links


Local Government


State & National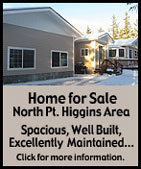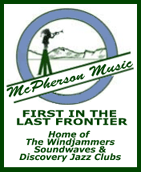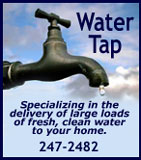 Wednesday
June 18, 2008



Four "Alaskas" Have Sailed In US Fleets - Part 1
Alaska (American Fishing Trawler, 1881). The 2nd USS Alaska.
Served as USS Alaska in 1918-1919
Photo courtesy U.S. Department of the Navy


Ketchikan: Undercover Meth operation results in Grand Jury indictments - Between December of 2007 and June 2008, the Ketchikan Police Department conducted a long-term undercover operation for the importation and sale of Methamphetamine in the Ketchikan area. As part of the investigation, seven local residents were recently arrested and/or charged with multiple felony counts of drug crimes. On June 12, 2008, a Grand Jury indicted the following persons: - More...
Thursday - June 19, 2008




Ketchikan: Four "Alaskas" Have Sailed In US Fleets - Part 1 - A Feature Story By DAVE KIFFER - Over the past 140 years, four American naval vessels have borne the name USS Alaska., ranging from a 19th Century war sloop to a 21st century nuclear submarine.

The first US naval vessel named after Alaska was a "sloop of war" built at the Boston Naval Shipyards in 1868, just a year after America purchased Alaska from Russia.

According to Boston shipyard records, the 250-foot "steam screw" sloop was 2,400 tons and had an armament of one 11-inch smooth bore cannon and six 8-inch cannons. It also had a single 60-pound rifled gun.

The sloop was launched on October 31, 1868 and was sponsored by Grace Hull, daughter of the mayor of Boston, according to the US Navy historical center. Commander Homer C. Blake was in command when the ship was commissioned on Dec. 8, 1869.

In April of 1870, the Alaska left New York City, headed for the Far East to join the navy's Asiatic Squadron. It visited several ports in the region over the next year. In May of 1871, it joined in an attempt to "open up" the previously closed kingdom of Korea. Korea had resisted all attempts at contact or trade with western nations and was called - pejoratively - the "Hermit Kingdom."

The Alaska and four other ships - Colorado, Moncracy, Benecia and the Palos - left Nagasaki, Japan on May 16 a sailed to the mouth of the Salee River near Seoul.

The official mission of the fleet was to secure a treaty with the Koreans regarding the treatment of shipwrecked foreigners. Five years previously, the American merchant marine ship, General Sherman, had attempted to begin trade with the Koreans. A dispute had erupted and the crew of the ship was killed.

It had been just over a decade and a half since the US Navy had successfully "opened up" Japan to the West, and Naval officials expected a "show of force" would have similar result in Korea, according to the Naval History center.

When the fleet reached the mouth of the Salee, it was clear that the larger ships could not proceed further because of the shallows. Commander Blake of the Alaska was placed in charge of a surveying expedition that involved the Palos, Monocracy and steam launches from the three larger ships.

According to the "Letters of Homer Crane Blake" at the University of Notre Dame, the surveying expedition spent four days trying to find a useable "channel" up the river for the larger vessels, then returned to main fleet. During that time, a group of Koreans approached the main fleet - under the command of Rear Admiral John Rodgers - to apparently ascertain the fleet's intentions. According to Crane's letters, there was apparent translation confusion between the fleet officers and the Korean emissaries.

Eventually, Rodgers informed the Koreans that the survey would continue. The Koreans left and Blake was sent on a second mission with his survey boats. When it came to a line of forts approximately 10 miles up the river, the survey boats were fired upon and two sailors were wounded. - More...
Wednesday - June 18, 2008

Alaska: Alaska cruise ships show off wastewater operations By WESLEY LOY - The tour begins in places cruise-ship passengers never see: the sewage treatment room at the bottom of the hull.

It ends in a plush onboard restaurant called the Pinnacle Grill, where the guests are treated to a lunch of tiger prawns, beef tenderloin and chocolate brownie decadence.

Who gets such a weird tour of a luxurious cruise ship?

State legislators, Alaska government officials and members of civic organizations.

Cruise industry advocates are staging the tours in Alaska ports where ships bring hundreds of thousands of glacier-gazing tourists each summer.

Their message is that cruise ships are clean, discharging far less dirty water and toxic wastes into the sea than they once did.

The subtext is more political.

The Alaska cruise industry has been on the defensive in recent years, with stricter pollution enforcement and millions of dollars in new taxes.

Now ship operators are facing state requirements to purify their wastewater to tougher standards.

Industry representatives say they can't meet the pending limits for levels of copper and other metals. It could mean cruise passengers, the bedrock of Alaska's tourism industry, might stop at fewer ports and experience less of the state, the cruise companies say.

John Binkley, president of the Alaska Cruise Association, which represents cruise lines such as Holland America, Royal Caribbean and Norwegian, said the industry plans to ask state lawmakers for relief.

"We'll take it to the Legislature and say, hey, let's put some common sense back into the law," said Binkley, a former Alaska legislator.

Part of the industry's strategy is to give government and civic leaders an "environmental tour" of the cruise ships.

A group of Alaska politicians toured the Zaandam, a Holland America ship, recently.

The Zaandam is one of eight ocean liners Seattle-based Holland America sails in Alaska.

The tour starts in the Zaandam's spacious movie theater, where the captain and the rest of the ship's top officers greet the guests.

A video explains how Holland America has spent $40 million upgrading equipment to handle dirty water and other wastes on its ships. - More...
Wednesday - June 18, 2008

Fulton, Garrison top Sitka Sound Ocean Adventure Race
Kayakers line up for the start of the 13.5-mile short-course race in the second annual Sitka Sound Ocean Adventure Race on Saturday, June 14, 2008, in Sitka.
PHOTO BY CHARLES BINGHAM / SITKA SOUND OCEAN ADVENTURE RACE

Southeast Alaska: Fulton, Garrison top Sitka Sound Ocean Adventure Race - Sitka residents Lon Garrison and Tim Fulton were the first racers to cross the finish line in Saturday's second annual Sitka Sound Ocean Adventure Race, claiming the top time in the 13.5-mile short-course race in their double kayak.

Garrison and Fulton covered the course around Middle Island in 2 hours, 29 minutes, 18 seconds. Rich Forst was the second person to cross the finish line in his single kayak, posting a time of 2:36:53 to edge out Bill Winslow in a single kayak in 2:38:30. The mixed double kayak of Kelly Gebler and Todd Gebler finished fourth in the short-course race in 2:49:45, followed by the mixed double kayak of Mary Mackey and Bryant Mackey in 2:53:21. The only all-female double kayak of Litia Garrison and Nancy Knapp finished in 3:16:43 to take ninth overall in the short-course race.

Mark Gorman, the only non-kayaker in this year's field, rowed a single scull as he won the 22.2-mile long-course race, posting a time of 3:49:48. The long course went to a marker near Beehive Island and back to the start-finish line at the University of Alaska Southeast-Sitka Campus boat ramp on Sitka's Japonski Island. Gorman was nearly 20 minutes ahead of single kayaker Steve Reifenstuhl in 4:09:29, while Paul Gloe finished in 4:33:56 for third place overall in the long-course race and Matthew Turner finished in 4:52:52 for fourth overall.

The Sitka Sound Ocean Adventure Race is open to kayaks, canoes, rowing shells, paddle boats, Tlingít warrior canoes and other human-powered watercraft. It is a benefit fundraiser for the Sitka Maritime Heritage Society, which is in the process of renovating the historic Japonski Island Boathouse so it can be a meritime heritage center for Southeast Alaska. - More...
Wednesday - June 18, 2008

Ketchikan: 1st Annual Ketchikan Youth Initiatives Fun(d)Raiser a Success - Approximately one-hundred gathered to take part in the first annual Ketchikan Youth Initiatives (KYI) Fun(d)Raiser event held at Skinner's Sales and Services show room and grounds on May 17th. The event showcased several activities that KYI is involved in supporting or promoting, such as Paintball, Skateboarding, and a Youth Community Center.

Auctioneer Rob Skinner describes the listed auction items.
Photograph by Ty Rettke, President of KYI

Throughout the evening, skateboarders were grinding and jumping, paintballers were popping away at targets, younger kids were enjoying a cupcake walk, face painting, shaving cream art, puppet making, and a fishing booth (for candy and other snacks).

The Duckworths (John, Danielle and Austin) came out in force and provided a delicious feast of barbeque pork sandwiches, baked beans, hot dogs, salad, and other goodies.

The main event was the auction and the pie-eating contest. There were many donations made to create over 30 auction baskets with themes such as gardening, a romantic night out, fishing fun, movie night, tourist for a day, health and beauty, family fun, and many more. Rob Skinner, as the auctioneer, brought humor and wit to the crowd of approximately 100 adults and children.

Through the auction, ticket sales, and donations, the event raised nearly $4,000 to support Ketchikan Youth Initiatives' projects and programs. - More...
Wednesday - June 18, 2008

Alaska: Alaska No. 1 in Physical Activity Challenge - Alaska has taken first place in the National President's Challenge on physical activity that ended May 15. The President's Council on Physical Fitness and Sports announced recently that Alaska, with 2,868 participants, had the highest per capita rate of participation among all states.

"We encouraged Alaskans to sign up and get active, and they did so in a very big way," Governor Palin said. "All of us can add a little more activity every day to feel and look better. This spring, thousands of Alaskans did just that by skiing, biking, kayaking, running and walking their way to a victory for our state."

The President's Council will give special recognition to Governor Palin in honor of Alaska being one of the five states that logged the most activity during the fitness challenge this spring. - More...
Wednesday - June 18, 2008




Ketchikan

Ketchikan Police Report
AK Troopers Daily Dispatch
Today's Forecast
Satellite
Today's Weather Images
Marine Forecasts
Ketchikan Weather Data
Current AK Weather Map

CLASSIFIEDS

Publish ad
Please select the proper category before posting.




CLASSIFIEDS' CATEGORIES

Announcements and
Help Wanted
For Sale / Free Stuff
Garage Sales
Homes / Apts/ Property
Pets
Wanted
Lost & Found
Local Services
Publish your ad

More Front Page Archives

Viewpoints
Opinions/Letters
Basic Rules

I QUIT! By Patricia M. Davidson - I am encouraging all Senior Citizens to join me in some soul searching of your own, whether or not you should be driving a car! Let's face it, age isn't helping us, come on old people, I am one of you, I'm 86. Give it up! Show your maturity. Quit while you are ahead and give your family peace of mind. - More...
Thursday PM - June 19, 2008

'Only Fools Run' Disability Advocacy Memorial Awards By Kevin Gadsey - The Fifth Annual 'Only Fools Run at Midnight' is coming up soon on the evening of Saturday, June 28. Last year, Southeast Alaska Independent Living started a new tradition by giving awards the three individuals, Safeway, and the City of Ketchikan for improvements and advocacy related to disability issues. - More...
Thursday PM - June 19, 2008

U.S. Postal Service By Charlotte Glover - I want to add my voice in support of our amazing postal service. Given the increases in other goods and services in my life, I think a letter is a bargain at 42 cents! Countries around the world have much higher postal rates and do not offer as much door to door delivery or six day a week service as our US Postal Service does.
- More...
Thursday PM - June 19, 2008

Killing the work force By Roberts McRoberts - I've had this thought going around my head for a while, mostly since the state said how flush their budget is since the price of oil went up. Our legislators are just chomping at the bit to spend it on things in their areas. Meanwhile, we the users of oil are dying from the price we are paying. Fuel is now our biggest operating expense, pushed insurance right out of the way. - More...
Thursday PM - June 19, 2008

And Bravo To... By Scott Davis - Denise Buker brought up a good point that I am reminded of daily in my work as well. Customer Service. This is something that I pride myself with personally and keep promises and commitments delivering on time and rapid customer service. - More...
Thursday PM - June 19, 2008

Stimulus Checks By Jerilyn Lester - Sorry Ms Hemli, but you are mistaken. I, who make an income in the $3,000 to $75,000 range like you have said would get the full $600, didn't. I also got $300 dollars and it is becuase I didn't pay taxes this year I got a refund because I bought a house. So I got cut in half as well. - More...
Thursday PM - June 19, 2008

The State's Capital Match: Investing in Our Future By Gov. Sarah Palin - Since the Alaska Gasline Inducement Act was voted into law by Alaskan legislators last year, some people have questioned the necessity of the state's potential $500 million capital match. The question has been asked, even by some of those who voted for it, "is AGIA worth $500 million?" While the fact that AGIA was passed so resoundingly would appear to be a strong indicator, it bears repeating now and until legislative action is taken this summer - the answer is unmistakably yes. The $500 million provided under AGIA is an investment in our resources that will pay for itself directly as well as indirectly. - More...
Saturday - June 14, 2008

Gas Pipeline By Ed Stahl - We are building a 48 gas pipeline and what direction is it going? The wrong way, east to Canada, not towards Fairbanks, Anchorage, Valdez and other coastal communities of Alaska, on board American-built tanker ships. We could fuel our cars, boats and homes on this gas, and there is no such thing as a natural gas spill. - More...
Saturday - June 14, 2008

A review: Hosie shines his feature length AGIA gig By Sen. Kim Elton - Spencer Hosie is to oil and gas litigation as actor Johnny Depp is to Pirates of the Caribbean: Dead Man's Chest -- charismatic and very, very, very successful. So it's not surprising Hosie's 90-minute 'Pirates of Deadhorse' gasline gig was strong on both substance and style. - More...
Saturday - June 14, 2008

United States Postal Service By Rhonda Payne - In reference to the letter by Robert McRoberts 6/10/08, while the Postal Service may do some "stupid" things (as has been the case with every business in America), raising rates is not one of them. What other service can you purchase that never raises rates? What other company tells you MONTHS in advance that the price of goods is increasing (as did the Postal Service) and then gives you a one year grace period as Mr. McRoberts suggests? What's wrong with purchasing the additional postage to use with your old stamps? - More...
Saturday - June 14, 2008

Bravo to Susan Round! By Denise Buker - Over the past few years I have noticed that in this town, customer service has declined, severely. The level of respect for elders and others has dwindled away!! - More...
Saturday - June 14, 2008

RE: Stimulus Checks By Misty Archibald - When I drive by the low income housing units around town and I see hummers parked outside in resident spaces, quite honestly I can say that that really ticks me off. We have people all over the country who abuse the system. They claim their minimum wage salary, but not the $100-$200 they make in tips from various jobs. - More...
Saturday - June 14, 2008

More Letters/Viewpoints
Webmail your letter or
Email Your Letter To: editor@sitnews.us

---

E-mail your news tips, news
releases & photos to:
editor@sitnews.us

SitNews
Stories in the News
©1999 - 2008
Ketchikan, Alaska

M.C. Kauffman, Webmaster/Editor, &
Graphic Designer
webmaster@sitnews.us

In Memory of SitNews' first editor,
Dick Kauffman
1932-2007

Locally owned & operated.
Online since 1999

Articles & photographs that appear in SitNews are protected by copyright and may not be reprinted or redistributed without written permission from and payment of required fees to the proper sources.