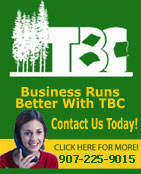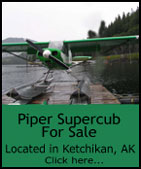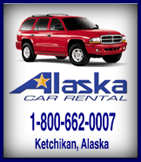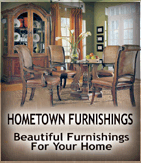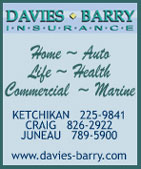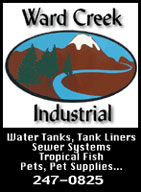 Contact


Webmail Letters


News Tips


Search Sitnews


Copyright Info


Archives
Today's News


Alaska


Ketchikan


Top Stories


U.S. News


U.S. Politics


Stock Watch


Personal Finance


Science News


US Education News


Parenting News


Seniors News


Medical News


Health News


Fitness


Offbeat News


Online Auction News


Today In History


Product Recalls


Obituaries
Quick News Search


Alaska


Ketchikan


SE Alaska


Alaska News Links
Columns - Articles


Dave Kiffer


Fish Factor


Career Success Stories


Parnassus Reviews


Chemical Eye On...


Bob Ciminel


Rob Holston


More Columnists
Ketchikan


Our Troops
Historical Ketchikan


June Allen


Dave Kiffer


Louise B. Harrington
Recognition


Match of the Month


Asset Builders
Ketchikan Arts & Events


Ketchikan Museums


KTN Public Library


Parks & Recreation


Chamber
Lifestyles


Home & Garden


Food & Drink


Arts & Culture


Book Reviews


Movie Reviews


Celebrity Gossip
On the Web


Cool Sites


Webmaster Tips


Virus Warnings
Sports


Ketchikan Links


Top Sports News
Public Records


FAA Accident Reports


NTSB Accident Reports


Court Calendar


Court Records Search


Wanted: Absconders


Sex Offender Reg.


Public Notices
Weather, Webcams


Today's Forecast


KTN Weather Data


AK Weather Map


Ketchikan Webcam


SE AK Webcams


Alaska Webcams


AK Earthquakes


Earthquakes
TV Guide


Ketchikan
Ketchikan Phone Book


Yellow Pages


White Pages
Employment


Employment
Government Links


Local Government


State & National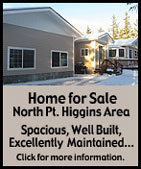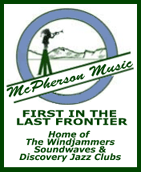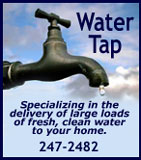 Friday
June 20, 2008



Herring Cove: Black Bear
Front Page Photo by Jim Lewis





Ketchikan: Undercover Meth operation results in Grand Jury indictments - Between December of 2007 and June 2008, the Ketchikan Police Department conducted a long-term undercover operation for the importation and sale of Methamphetamine in the Ketchikan area. As part of the investigation, seven local residents were recently arrested and/or charged with multiple felony counts of drug crimes. On June 12, 2008, a Grand Jury indicted the following persons: - More...
Thursday - June 19, 2008

Ketchikan: Four "Alaskas" Have Sailed In US Fleets - Part 1 - A Feature Story By DAVE KIFFER - Over the past 140 years, four American naval vessels have borne the name USS Alaska., ranging from a 19th Century war sloop to a 21st century nuclear submarine.- More...
Wednesday - June 18, 2008




Alaska: Coastal Community Residents Intervene to Protect Halibut Resource - A wide range of individuals and organizations filed papers in U.S. District Court in Washington D.C. on Wednesday to intervene in the lawsuit filed by certain halibut charter businesses seeking to increase their 2008 harvest above authorized levels.

On June 10, Judge Rosemary Collyer issued a Temporary Restraining Order that blocked the National Marine Fisheries Service (NMFS) from enforcing a one halibut bag limit on charter vessels in Southeast Alaska. The purpose of the rule was to ensure that the charter sector did not exceed their allocation for the fifth year in a row.

The Intervenors support action by the North Pacific Fishery Management Council and NMFS to hold the 2008 charter harvest to their 2008 harvest cap. Judge Collyer has scheduled a preliminary injunction hearing for June 20 in Washington, D.C.

Intervenors include charter boat businesses, commercial fishermen and families, subsistence users, communities, and Southeast seafood processors. Common to all Intervenors is the concern that the plaintiff's actions circumvent the public process carried out by the National Marine Fisheries Service (NMFS) and the North Pacific Fisheries Management Council (Council) over a 14-month period. That process included comprehensive draft and final environmental assessments, two public hearings, and a public comment period on the proposed rule last January that generated 273 written comments. Quoting a news release from the Juneau-based Halibut Coalition, plaintiffs offered no new information to fishery managers and the court other than what had already been considered in the public process.

The National Marine Fisheries Service (NMFS) is vigorously contesting Judge Collyer's ruling because of concern about overharvesting the resource and disruption of the public process. NMFS and their Department of Justice attorneys have requested a delay in the preliminary injunction hearing so they have time to better prepare their legal brief.

The International Pacific Halibut Commission (IPHC) has filed an amicus curiae brief with the court explaining the negative conservation impacts of repeated charter overages. In his brief, IPHC Executive Director Bruce Leaman states, "The IPHC catch limits explicitly presumed effective management of charter vessel fisheries to levels specified in United States fishery regulations. If the charter vessel fisheries are not held to the levels upon which IPHC catch regulations are based, the 2008 conservation targets accepted by Canada and the United States will not be realized." - More...
Friday - June 20, 2008

Alaska: UA's economic footprint reaches throughout the state - The University of Alaska's economic impact in the state reaches nearly $1 billion annually, including direct and indirect payroll, student and visitor spending, and millions in goods and services paid to 1,200 Alaska businesses in over 70 Alaska communities, according to a new report by the McDowell Group Inc. consulting firm.

"The state's investment in the university is well worth it, returning over $3 in total economic activity for every $1 from the state treasury," McDowell Group principal Eric McDowell told the UA Board of Regents, meeting at the University of Alaska Anchorage campus Thursday.

The quantifiable return is in addition to qualitative issues such as improved quality of life, increased involvement in community and satisfying careers, he said.

The report notes that UA graduates tend to remain in Alaska. In 2006 alone, they earned an estimated $2 billion in the state, McDowell said. Ninety-five percent of UA Scholars graduates, recipients of the university's $11,000 scholarship to the top 10 percent of every graduating high school class in Alaska, stay and work in Alaska after graduating college. - More...
Friday - June 20, 2008

Alaska: Alaska pathway seems free of deadly bird flu by NED ROZELL - Asian bird flu and its connection to Alaska was big news a few years ago, when dozens of Alaska scientists started checking birds migrating from Asia. So far, the news from the field is good.

U.S. Geological Survey biologist Dan Rizzolo swabs an emperor goose to test for avian influenza on the Yukon Delta National Wildlife Refuge in 2006. Alaska scientists have performed this action on multiple thousands of birds migrating through Alaska.
Photo by Donna Dewhurst

"There are strains of avian flu here, but not of the deadly stuff-thank goodness," said Greg Wilkinson of the Alaska Department of Health and Social Services.

The U.S. government spent millions in the last few years to enable biologists to capture migratory birds and swab their rear ends to search for signs of a deadly virus first found in Hong Kong in 1997. Since 2003, the Asian H5N1 virus has spread west across Asia to Europe and Africa, and has killed more than 240 people.

Alaska, so far, is clean.

"All agencies collectively sampled over 20,000 wild birds in Alaska, and the bottom line is that in 2006, we found garden-variety avian flu in 1.7 percent of those birds, and we didn't find any of the Asian H5N1," said Tom Rothe, the statewide waterfowl coordinator for the Alaska Department of Fish and Game. "In 2007, we sampled over 12,000 birds and 0.7 percent had common, low-pathogen influenza. Nationwide, over 100,000 birds were sampled (in 2006 and 2007) and nobody found any Asian H5N1."

In 2008, Alaska researchers will again test about 12,000 birds, most of them waterfowl that can pick up flu viruses by ingesting water fouled with the feces or other bodily fluids of birds.

Jon Runstadler, a veterinarian and an assistant professor at UAF, is part of a team that has sampled 4,000 birds in Alaska since 2005 and 4,000 in the Russian Far East, Japan, and Mongolia since 2006.

"We found a lot of viruses, mostly in waterfowl, and most of those have come out of ducks in Minto Flats, which seems to be a relative hotspot for influenza," he said. "But we've not found any viruses that are highly pathogenic, and no H5N1." - More...
Friday - June 20, 2008

Columns - Commentary

Dave Kiffer: Life, Death and Road Maintenance - Summer is here in the Soggy Southern Southeast.

The sun is randomly peaking out from the storm clouds, "I have a 10 percent off coupon!" is being shouted in a dozen different languages and odd little black cables are snaking across the streets.

Oh, you missed the cables?

They are pretty danged ubiquitous if think to look for them. They signify that summer has arrived. And with it, the traffic engineers who want to gauge just how many people are using our city, borough and state streets and highways. - More...
Friday - June 20, 2008

Dan K. Thomasson: Somewhere there has to be an answer - Every time someone suggests that perhaps we should lift some of the restrictions that have hamstrung the nation's oil production there are a thousand voices screaming no. The environmentalists say no. The ethanol industry cries no. The politicians reacting to each of these shake their heads no. The speculators who make their money off high oil shout no.

The excuses are endless as to why drilling offshore or on the Alaskan National Wildlife Refuge or wherever would do little to reduce our dependence on foreign oil and lessen the intense pain of expensive gasoline. It would take years for this oil exploration to pay off, they say, echoing exactly their excuses years ago. New refineries and nuclear power plants are far too dangerous, they argue. We have to look for alternative fuels, and build cars that get more miles to the gallon than the current models. - More...
Friday - June 20, 2008

Preston MacDougall: Chemical Eye on Homeopathic Education - In homeopathic medicine, the more diluted a treatment is, the more powerful its effect is believed to be. This branch of medicine dates back to Germany in the late 1700s, before germ theory and DNA added a few twists to our understanding of disease. Nevertheless, this form of alternative medicine has a loyal following despite the skepticism of critics such as James Randi. With the increasing cost of drugs, it certainly has economical advantages.

Recent news from Middle Tennessee is suggestive of a new counter-intuitive movement that would bring incredible tax-relief if we all believed in it - homeopathic education. - More...
Friday - June 20, 2008

Dale McFeatters: Finally, a compromise on war funding - Congressional Democrats and the White House have agreed on a $162 billion budget to fund the wars in Iraq and Afghanistan well into the first year of the next president's term in office. It will allow the winner enough time to consider how -- or if -- he wants to fight those wars.

The bill was enough of a compromise, an expensive one, that both sides will plausibly claim victory. As Bush insisted, the bill contains no tax increases and some cuts in domestic spending and there are no timetables for withdrawing from Iraq.

The Democrats got an expensive new veterans' education benefit and 13 weeks of additional unemployment benefits, both of which President Bush had threatened to veto. And the Democrats also succeeded in delaying regulations proposed by the Bush administration that would have cut certain Medicaid spending. - More...
Friday - June 20, 2008




Ketchikan

Ketchikan Police Report
AK Troopers Daily Dispatch
Today's Forecast
Satellite
Today's Weather Images
Marine Forecasts
Ketchikan Weather Data
Current AK Weather Map

CLASSIFIEDS

Publish ad
Please select the proper category before posting.




CLASSIFIEDS' CATEGORIES

Announcements and
Help Wanted
For Sale / Free Stuff
Garage Sales
Homes / Apts/ Property
Pets
Wanted
Lost & Found
Local Services
Publish your ad

More Front Page Archives

Viewpoints
Opinions/Letters
Basic Rules

I QUIT! By Patricia M. Davidson - I am encouraging all Senior Citizens to join me in some soul searching of your own, whether or not you should be driving a car! Let's face it, age isn't helping us, come on old people, I am one of you, I'm 86. Give it up! Show your maturity. Quit while you are ahead and give your family peace of mind. - More...
Thursday PM - June 19, 2008

'Only Fools Run' Disability Advocacy Memorial Awards By Kevin Gadsey - The Fifth Annual 'Only Fools Run at Midnight' is coming up soon on the evening of Saturday, June 28. Last year, Southeast Alaska Independent Living started a new tradition by giving awards the three individuals, Safeway, and the City of Ketchikan for improvements and advocacy related to disability issues. - More...
Thursday PM - June 19, 2008

U.S. Postal Service By Charlotte Glover - I want to add my voice in support of our amazing postal service. Given the increases in other goods and services in my life, I think a letter is a bargain at 42 cents! Countries around the world have much higher postal rates and do not offer as much door to door delivery or six day a week service as our US Postal Service does.
- More...
Thursday PM - June 19, 2008

Killing the work force By Roberts McRoberts - I've had this thought going around my head for a while, mostly since the state said how flush their budget is since the price of oil went up. Our legislators are just chomping at the bit to spend it on things in their areas. Meanwhile, we the users of oil are dying from the price we are paying. Fuel is now our biggest operating expense, pushed insurance right out of the way. - More...
Thursday PM - June 19, 2008

And Bravo To... By Scott Davis - Denise Buker brought up a good point that I am reminded of daily in my work as well. Customer Service. This is something that I pride myself with personally and keep promises and commitments delivering on time and rapid customer service. - More...
Thursday PM - June 19, 2008

Stimulus Checks By Jerilyn Lester - Sorry Ms Hemli, but you are mistaken. I, who make an income in the $3,000 to $75,000 range like you have said would get the full $600, didn't. I also got $300 dollars and it is becuase I didn't pay taxes this year I got a refund because I bought a house. So I got cut in half as well. - More...
Thursday PM - June 19, 2008

The State's Capital Match: Investing in Our Future By Gov. Sarah Palin - Since the Alaska Gasline Inducement Act was voted into law by Alaskan legislators last year, some people have questioned the necessity of the state's potential $500 million capital match. The question has been asked, even by some of those who voted for it, "is AGIA worth $500 million?" While the fact that AGIA was passed so resoundingly would appear to be a strong indicator, it bears repeating now and until legislative action is taken this summer - the answer is unmistakably yes. The $500 million provided under AGIA is an investment in our resources that will pay for itself directly as well as indirectly. - More...
Saturday - June 14, 2008

Gas Pipeline By Ed Stahl - We are building a 48 gas pipeline and what direction is it going? The wrong way, east to Canada, not towards Fairbanks, Anchorage, Valdez and other coastal communities of Alaska, on board American-built tanker ships. We could fuel our cars, boats and homes on this gas, and there is no such thing as a natural gas spill. - More...
Saturday - June 14, 2008

A review: Hosie shines his feature length AGIA gig By Sen. Kim Elton - Spencer Hosie is to oil and gas litigation as actor Johnny Depp is to Pirates of the Caribbean: Dead Man's Chest -- charismatic and very, very, very successful. So it's not surprising Hosie's 90-minute 'Pirates of Deadhorse' gasline gig was strong on both substance and style. - More...
Saturday - June 14, 2008

United States Postal Service By Rhonda Payne - In reference to the letter by Robert McRoberts 6/10/08, while the Postal Service may do some "stupid" things (as has been the case with every business in America), raising rates is not one of them. What other service can you purchase that never raises rates? What other company tells you MONTHS in advance that the price of goods is increasing (as did the Postal Service) and then gives you a one year grace period as Mr. McRoberts suggests? What's wrong with purchasing the additional postage to use with your old stamps? - More...
Saturday - June 14, 2008

Bravo to Susan Round! By Denise Buker - Over the past few years I have noticed that in this town, customer service has declined, severely. The level of respect for elders and others has dwindled away!! - More...
Saturday - June 14, 2008

RE: Stimulus Checks By Misty Archibald - When I drive by the low income housing units around town and I see hummers parked outside in resident spaces, quite honestly I can say that that really ticks me off. We have people all over the country who abuse the system. They claim their minimum wage salary, but not the $100-$200 they make in tips from various jobs. - More...
Saturday - June 14, 2008

More Letters/Viewpoints
Webmail your letter or
Email Your Letter To: editor@sitnews.us

---

E-mail your news tips, news
releases & photos to:
editor@sitnews.us

SitNews
Stories in the News
©1999 - 2008
Ketchikan, Alaska

M.C. Kauffman, Webmaster/Editor, &
Graphic Designer
webmaster@sitnews.us

In Memory of SitNews' first editor,
Dick Kauffman
1932-2007

Locally owned & operated.
Online since 1999

Articles & photographs that appear in SitNews are protected by copyright and may not be reprinted or redistributed without written permission from and payment of required fees to the proper sources.