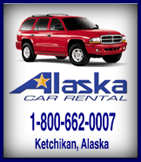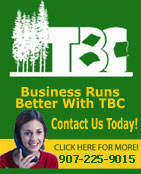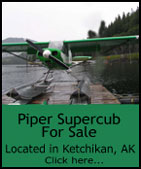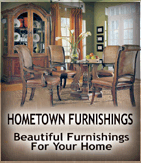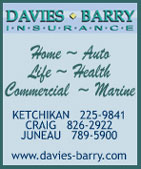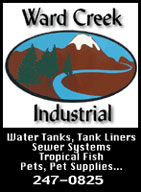 Contact


Webmail Letters


News Tips


Search Sitnews


Copyright Info


Archives
Today's News


Alaska


Ketchikan


Top Stories


U.S. News


U.S. Politics


Stock Watch


Personal Finance


Science News


US Education News


Parenting News


Seniors News


Medical News


Health News


Fitness


Offbeat News


Online Auction News


Today In History


Product Recalls


Obituaries
Quick News Search


Alaska


Ketchikan


SE Alaska


Alaska News Links
Columns - Articles


Dave Kiffer


Fish Factor


Career Success Stories


Parnassus Reviews


Chemical Eye On...


Bob Ciminel


Rob Holston


More Columnists
Ketchikan


Our Troops
Historical Ketchikan


June Allen


Dave Kiffer


Louise B. Harrington
Recognition


Match of the Month


Asset Builders
Ketchikan Arts & Events


Ketchikan Museums


KTN Public Library


Parks & Recreation


Chamber
Lifestyles


Home & Garden


Food & Drink


Arts & Culture


Book Reviews


Movie Reviews


Celebrity Gossip
On the Web


Cool Sites


Webmaster Tips


Virus Warnings
Sports


Ketchikan Links


Top Sports News
Public Records


FAA Accident Reports


NTSB Accident Reports


Court Calendar


Court Records Search


Wanted: Absconders


Sex Offender Reg.


Public Notices
Weather, Webcams


Today's Forecast


KTN Weather Data


AK Weather Map


Ketchikan Webcam


SE AK Webcams


Alaska Webcams


AK Earthquakes


Earthquakes
TV Guide


Ketchikan
Ketchikan Phone Book


Yellow Pages


White Pages
Employment


Employment
Government Links


Local Government


State & National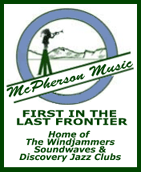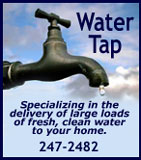 Wednesday
July 02, 2008



South Point Higgins Sunset
Front Page Photo by Jacob West

Ketchikan: Core Ferry Service to Continue - The Inter-Island Ferry Authority board agreed Tuesday to maintain daily all-year round-trip passenger/vehicle ferry service between Prince of Wales Island and Ketchikan, and service every Friday, Saturday and Sunday through September 13 between Coffman Cove, Wrangell and Petersburg, stated IFA general manager Bruce Jones.

The board was faced with increased fuel costs and a million dollar budget deficit, resulting from a reduction in grant funds anticipated from the Federal Transit Administration. Faced with difficult funding decisions, the board decided that continuing to maintain reliable service between Ketchikan and Hollis, and the northern communities, was their top priority.

The IFA's revised operating budget is based on a combination of staff recommended system-wide cost cutting and implementation of an aggressive fund raising program, according to Jones. "We will not leave a stone unturned in seeking federal, state, and local government, and private sector support", he said. - More...
Wednesday - July 02, 2008

Ketchikan: Fireworks Have Become a Way to Celebrate During the July 4th Holidays; It's Our Responsibility to Celebrate Safely - With the excitement of loud rumbling explosions and beautifully colored sparks flying through the air, people often forget that fireworks may contain dangerous chemicals and combustibles that can destroy property and injure people. Alaska State Fire Marshal David Tyler reminds Alaskans that fireworks can cause severe injuries or even death if not used properly. Tyler also reminds Alaskans that fireworks can cause fires that might get out of hand, destroying homes and wild lands.

"The safest way to enjoy fireworks is by attending a public fireworks display," said Tyler. As reported by the American Pyrotechnics Association, some states ban the use of fireworks by consumers, while other states permit some or all consumer fireworks. The Alaska Office of State Fire Marshal along with the National Association of State Fire Marshals and the U.S. Consumer Product Safety Commission join in advising you to observe applicable local and state laws.

Title 27 of Ketchikan Gateway Borough's Code of Ordinances describes the condiitions under which fireworks are allowed in the Ketchikan borough. The sale and possession of firewords are prohibited and the code describes the penalty for violations. - More...
Wednesday - July 02, 2008

Alaska: SETTLEMENT WITH MONEYGRAM ANNOUNCED - Alaska Attorney General Talis Colberg announced today that MoneyGram Payment Systems, Inc. has entered into an Assurance of Voluntary Compliance with Alaska and 43 other states and the District of Columbia, in response to concerns about the use of the company's wire transfer services by fraudulent telemarketers. Under the Assurance, MoneyGram will fund a $1.1 million national consumer awareness program and include prominent consumer warnings on the forms used by consumers to wire money.

MoneyGram, based in Minneapolis, offers money transfer services by wire at over 25,000 locations in the United States and over 100,000 locations around the world, including grocery stores, gas stations and other retail businesses. - More...
Wednesday - July 02, 2008

Alaska: Governor Palin Urges Exxon to Pay Plaintiffs - Alaska Governor Sarah Palin on Tuesday encouraged Exxon Mobil to pay the $507 million in punitive damages plus interest awarded by the U.S. Supreme Court to plaintiffs in the 1989 Exxon Valdez oil spill lawsuit. The Governor has directed Attorney General Talis Colberg to write a letter to Exxon requesting prompt payment of the punitive damages to the 32,000 plaintiffs in the case.

"These people have suffered long enough," Governor Palin said. "While Exxon may have the ability to delay payments, I strongly encourage them to bring this sad chapter in our history to a long-overdue conclusion. It is time to end the misery so everyone can move on." - More...
Wednesday - July 02, 2008

Alaska: LEMON CREEK CORRECTIONAL CENTER SEEKING CORRECTIONAL OFFICER APPLICANTS - The Juneau-based Lemon Creek Correctional Center (LCCC) is looking to fill five Correctional Officer vacancies. The positions have been posted on the state's hiring website (Workplace Alaska) and will be open through July 25th, according to Lt. Harold Green, who is overseeing the recruitment process at the state prison. The present vacancies are the result of retirements, resignations and a transfer.

LCCC has maximum capacity of 228 inmates and employs 53 uniformed officers. The facility holds sentenced and unsentenced inmates, male and female.

At LCCC new Correctional Officers (CO I) earn $18.94 hourly. After 12-14 months the rate increases to $21.46 (CO II). Officers work an 84-hour week, on a week-on, week-off basis, alternating between a week on day shift and a week on night shift. - More...
Wednesday - July 02, 2008

Alaska: You, too, can be a virtual Bering Sea crabber By KYLE HOPKINS - Minutes into your new career as a crab-boat captain, the crew is already a headache.

"Captain, you've got to help me. I've got a girl in my bunk and my girlfriend just showed up. Can you keep her busy?"

Do you help your crewman trick his girl, or tell him he's on his own? Choose wisely. Keeping your crew happy is a big part of "Deadliest Catch: Alaskan Storm," a new video game based on the wildly popular Discovery Channel series.

Recently released for Xbox 360 and planned for personal computers, the game is a crab-fishing simulation set in the Bering Sea. Players step into the chairs of real-life captains made famous by the show -- Northwestern skipper Sig Hansen gives you advice throughout -- and compete for crab while docking at computer-generated versions of Dutch Harbor, Akutan and St. Paul Island.

Between late-night slogs from pot to pot, fixing broken hydraulic hoses and mending bruised crew egos, gamers will break to pilot the U.S. Coast Guard cutter Mellon in pursuit of whale poachers or navigate the icy Yukon River. - More...
Wednesday - July 02, 2008

National: U.S. law puts chill on Canadian oil sands By BARRIE MCKENNA and DAVID PARKINSON - It's just one sentence buried in an 800-page U.S. energy bill that passed into law last December.

Yet it has morphed into a potential threat to Canada's oil sands boom, a contentious political football in Washington, and an early warning sign of an epic environmental battle over bitumen.

Stripped to its bare essentials, Section 526 of the U.S. Energy Independence and Security Act of 2007 bans federal agencies from buying alternative fuels that produce more greenhouse gases than conventional oil. This would include purchases by the military and the postal service -- far and away the two biggest consumers of fuel in the United States.

Producers are concerned that Section 526 could represent just the tip of the iceberg, heralding even tougher environmental demands from U.S. lawmakers that will push the issue beyond just government supply contracts and jeopardize the oil sands industry's massive growth plans into the U.S. market. - More...
Wednesday - July 02, 2008

National: Lawsuit turns up heat on getting full gallon of gas By BRIAN ECKHOUSE - A gallon of gasoline isn't quite a gallon of gas in the summer, and that has motorists in a nationwide court battle to get more for their money.

As gas heats up, it expands, losing mass and energy. The industry standard for a gallon of gas is 60 degrees. That means you will get your money's worth from gasoline only if its temperature is 60 degrees or lower at the pump.

But in the Las Vegas Valley, for instance, it's generally hotter, often far hotter. That's the primary reason valley residents are among the plaintiffs in a massive class action lawsuit that alleges the oil industry and gas station owners are guilty of consumer fraud and conspiracy. - More...
Wednesday - July 02, 2008

Health - Fitness: Insured or not, Americans have trouble getting medical care By LEE BOWMAN - Whether you're insured or not, the odds that you or a member of your family will not get or delay getting needed medical care are increasingly against you.

A recent report from the Center for Studying Health System Change in Washington finds that 1 in 5 Americans had problems getting medical care in 2007, up significantly from the 1 in 7 reported from a similar national survey in 2003.

That translates to more than 23 million people going without medical care and about 36 million people delaying care, according to the survey, which looked at the experience of 18,000 people. - More...
Wednesday - July 02, 2008




Ketchikan

Ketchikan Police Report
AK Troopers Daily Dispatch
Today's Forecast
Satellite
Today's Weather Images
Marine Forecasts
Ketchikan Weather Data
Current AK Weather Map

CLASSIFIEDS

Publish ad
Please select the proper category before posting.




CLASSIFIEDS' CATEGORIES

Announcements and
Help Wanted
For Sale / Free Stuff
Garage Sales
Homes / Apts/ Property
Pets
Wanted
Lost & Found
Local Services
Publish your ad

More Front Page Archives

Viewpoints
Opinions/Letters
Basic Rules

It Takes Courage to Cut the Budget By Robert D. Warner - Many of us are suffering "sticker shock" as we receive our current billing for property taxes. This should remind us that it takes real courage and hard work for our elected leaders to cut spending and reduce our taxes or keep increases modest and reasonable. - More...
Wednesday - July 02, 2008

IBU members not the bad guys By Diane Charrier - Instead of making it sound like the IBU members are the bad guys by all the things they (the state) wanted to give us, maybe you should of dug deeper to report all the things the state was trying to take away from us. - More...
Wednesday - July 02, 2008

IBU Contract Not Ratified: One sided By Ronald C. Currit - Your article titled IBU Contract Not Ratified seems to be only one sided, it only says what was offered BUT it does not say what was being changed or taken away. - More...
Wednesday - July 02, 2008

Ketchikan's new community library can't wait By Heidi Ekstrand and Susan Fisher - If all the stacks of books in the Ketchikan Public Library were spread apart so a person in a wheelchair could get up the aisles, and upper shelves were removed for a safe height, we'd need double the present space just for what we have - nothing new. - More...
Wednesday - July 02, 2008

ANWR and NATURAL GAS By Mary Henrikson - This is a response to Marlowe Thompson and her frustrations over ANWR. I am confused by the standard statement that oil from ANWR won't get to market for 10 years. I worked on the The Trans Alaska Pipeline and it took a fraction of that time to build a pipeline from Prudhoe Bay to Valdez. I can't help but feel technology has improved. I know oil companies must find and drill, but it sounds like they've a good idea where the oil is located and the Governor states the foot print will be the size of Los Angeles International Airport (LAX). So the industrial layout will be smaller than Prudhoe, and if they tap into the trans-Alaska pipeline then it sounds like a 3-5 year project on the outside to the outside, and not nearly as intrusive. - More...
Wednesday - July 02, 2008

Outrage! Private Profit on public Alaskan Lands By Norbert Chaudhary - I read today of the plan by AP&T (Alaska Power and Telephone) (NOT an Alaskan Company - it is based in Port Townsend,Washington) to build a dam on PUBLIC LANDS in Southeast Alaska in order to sell electicity for PRIVATE PROFIT to Canada. - More...
Monday - June 30, 2008

Statehood Day By Alan R. McGillvray - When I was a young sprout, wasn't even interested in girls yet, my younger brother and I were over at Minnich's house on 3rd Ave. up by the High School, playing around, when we heard the sirens go off. So we all knew that the STATEHOOD vote was up in the Senate of the U.S.A. govt. and it finally went in our favor. - More...
Monday - June 30, 2008

Gasline, Energy & Salmon By Rep. Mike Doogan - Hearings, we got hearings.

The legislature held more hearings on Gov. Sarah Palin 's proposal to give TransCanada subsidiary TC Alaska a state license to build a gas pipeline from the North Slope. We met Tuesday afternoon in Palmer and Thursday afternoon in Soldotna, with public hearings on those evenings. - More...
Monday - June 30, 2008

Trans Canada Pipeline By Ben Moffett - Way down here in New Mexico, where we have quite a bit of oil and gas too, we're pulling for Trans Canada Pipeline. - More...
Monday - June 30, 2008

Open letter: Gravina Access Priorities, Public Spending for Roads By Michael C. Spence - In my informed opinion, as long as the road system and infrastructure of Ketchikan on the Revillagigedo Island is poorly maintained, with vast areas either unpaved or pothole-ridden, it is a travesty to spend any more public money on roads on Gravina Island. For example, Tongass Avenue near the main post office, Tongass Highway from Revilla Road to Refuge Cove are a mess. Revilla Road is unpaved over much of the area above Ward Lake recreation area, as is South Tongass Highway from mile 8 to the end of the road at Beaver Falls. Both of the latter roads are frequently used by local residents and visitors. There is inadequate pedestrian access throughout the road system in Ketchikan, and critically inadequate in the downtown area where thousands of tourists and residents alike are on the streets during the Summer. - More...
Saturday - June 28, 2008

Our Fuel for the Future By Gov. Sarah Palin - Summer is officially here. And during this time, we like to put the winter months behind us and focus on the longer and warmer days. But we are in the midst of an energy crisis across the nation and in Alaska. And the warmer summer months will only provide a brief respite from the colder months and the increasing need for fuel which lay ahead. - More...
Saturday - June 28, 2008

Customer service By Cecelia Johnson - I recently had a pleasant surprise walking into a business downtown, "Crazy Wolf Studio." I felt like a celebrity and I was treated with respect. Why the surprise? I am a local resident. - More...
Saturday - June 28, 2008

Instead of a tale of two cities, we have two different tales of floating cities By Sen. Kim Elton - Cruise ship compliance with Alaska's environmental laws likely is okay if the question is "can they do lunch?" Ask more relevant questions, though, and compliance apparently is more difficult to assess. - More...
Saturday - June 28, 2008

Oil from ANWR/ gas price reduction By Marlowe Thompson - I have no expertise in the petroleum business. I am retired and trying to convince my U.S. Representative Democrat Mike Thompson (no relation) to change his view and vote to drill in ANWR. He stated in a letter to me that it would take too long, 10 years, to get oil to the Lower 48 and would only lower the gas price about 1.5 cents. - More...
Saturday - June 28, 2008

Moving Forward?? By Jerilyn Lester - It seems to me that Governor Palin is just intent on ripping Alaska off for all it is worth. First the Governor steals the money for the bridge promised to Ketchikan 30 years ago only to build another one across Knik Arm because it takes too long to drive around. Now the Governor is taking jobs and money out of the state and sending them to Canada. - More...
Saturday - June 28, 2008

More Letters/Viewpoints
Webmail your letter or
Email Your Letter To: editor@sitnews.us

---

E-mail your news tips, news
releases & photos to:
editor@sitnews.us

SitNews
Stories in the News
©1999 - 2008
Ketchikan, Alaska

M.C. Kauffman, Webmaster/Editor, &
Graphic Designer
webmaster@sitnews.us

In Memory of SitNews' first editor,
Dick Kauffman
1932-2007

Locally owned & operated.
Online since 1999

Articles & photographs that appear in SitNews are protected by copyright and may not be reprinted or redistributed without written permission from and payment of required fees to the proper sources.