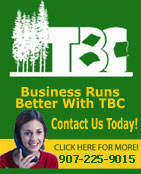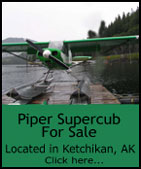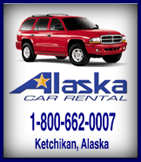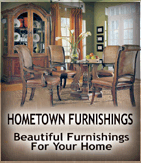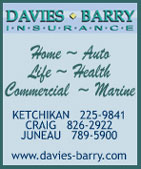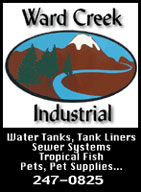 Contact


Webmail Letters


News Tips


Search Sitnews


Copyright Info


Archives
Today's News


Alaska


Ketchikan


Top Stories


U.S. News


U.S. Politics


Stock Watch


Personal Finance


Science News


US Education News


Parenting News


Seniors News


Medical News


Health News


Fitness


Offbeat News


Online Auction News


Today In History


Product Recalls


Obituaries
Quick News Search


Alaska


Ketchikan


SE Alaska


Alaska News Links
Columns - Articles


Dave Kiffer


Fish Factor


Career Success Stories


Parnassus Reviews


Chemical Eye On...


Bob Ciminel


Rob Holston


More Columnists
Ketchikan


Our Troops
Historical Ketchikan


June Allen


Dave Kiffer


Louise B. Harrington
Recognition


Match of the Month


Asset Builders
Ketchikan Arts & Events


Ketchikan Museums


KTN Public Library


Parks & Recreation


Chamber
Lifestyles


Home & Garden


Food & Drink


Arts & Culture


Book Reviews


Movie Reviews


Celebrity Gossip
On the Web


Cool Sites


Webmaster Tips


Virus Warnings
Sports


Ketchikan Links


Top Sports News
Public Records


FAA Accident Reports


NTSB Accident Reports


Court Calendar


Court Records Search


Wanted: Absconders


Sex Offender Reg.


Public Notices
Weather, Webcams


Today's Forecast


KTN Weather Data


AK Weather Map


Ketchikan Webcam


SE AK Webcams


Alaska Webcams


AK Earthquakes


Earthquakes
TV Guide


Ketchikan
Ketchikan Phone Book


Yellow Pages


White Pages
Employment


Employment
Government Links


Local Government


State & National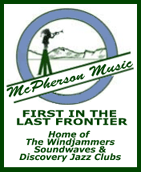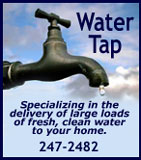 Wednesday
June 25, 2008



Loring, Alaska: Remains of the Ancon Steamship
"In August of 1889 the southbound side-paddle steamer Ancon called with freight and mail, plus tourists. The ship was then loaded with 14,000 cases of Loring's canned salmon for the trip south. At departure, however, someone cast the lines off too soon in the strong winds and the ship couldn't be prevented from drifting onto a shoal. Her hull was punctured and her back broken. Workers removed the cases of salmon, and the rescued passengers were forced to stay in Loring for a week until another southbound ship could carry them south."...Quote from a feature story by June Allen.
Front Page Photo by Scott Kemp (www.alaskagrand.com)

Alaska: Supreme Court Orders Exxon Valdez Award Reduction - The United Staes Supreme Court today ruled on legal questions relating to punitive damages and the Valdez oil spill. The nation's highest court ruled punitive damages are allowed in the lawsuit over the 1989 Valdez oil spill, but by a 5-3 vote ordered lower courts to reduce the $2.5 billion award to no more than $ 507.5 million.

Considered one of the worst oil spills in the world, the Exxon Valdez disaster spilled approximately 11 million gallons of crude oil into Prince William Sound on March 24, 1989. The oil fouled an estimated 1,300 miles of Alaska coastline. The spill killed hundreds of thousands of birds and animals, despoiled the environment and deprived thousands of fishermen and subsistence users of their livelihoods.

Governor Sarah Palin responded to today's Supreme Court decision saying, "I am extremely disappointed with today's decision by the U.S. Supreme Court. While the decision brings some degree of closure to Alaskans suffering from 19 years of litigation and delay, the Court gutted the jury's decision on punitive damages."

Governor Palin added, "It is tragic that so many Alaska fishermen and their families have had their lives put on hold waiting for this decision. My heart goes out to those affected, especially the families of the thousands of Alaskans who passed away while waiting for justice."

Governor Palin noted that the decision today undercut one of the principal legs of deterrence for those engaged in maritime shipping in Alaska waters. She called on state and federal agencies to be vigilant and firm in regulating such activities.

Denby Lloyd, commissioner of the Alaska Department of Fish and Game, says the impacts of the oil spill on marine life continue to be felt today.

"The fish and wildlife, as well as the people, of Alaska and Prince William Sound are still feeling the harmful effects of Exxon's actions to this date," said Lloyd. "It will be years more before they fully recover from this tragedy."

In a prepared statement ExxonMobil Chairman and CEO, Rex W. Tillerson said, "The Valdez oil spill was a tragic accident and one which the corporation deeply regrets."

Tillerson said said, "We know this has been a very difficult time for everyone involved. We have worked hard over many years to address the impacts of the spill and to prevent such accidents from happening in our company again." He said, "We took immediate responsibility for the spill and have spent over $3.4 billion as a result of the accident, including compensatory payments, cleanup payments, settlements and fines." - More...
Wednesday - June 25, 2008

Alaska/National: MORE THAN 400 DEFENDANTS CHARGED FOR ROLES IN MORTGAGE FRAUD; Alaska communities have not escaped mortgage fraud - The Department of Justice and Federal Bureau of Investigation (FBI) have announced a national takedown of mortgage fraud schemes, the culmination of substantial coordinated efforts during the last three and a half months to identify, arrest and prosecute mortgage fraud violators through the United States. Operation Malicious Mortgage highlights the strong enforcement response undertaken by the Department of Justice and its law enforcement partners to combat the threat mortgage fraud poses to the U.S. housing industry and worldwide credit markets.

From March 1 to June 18, 2008, Operation Malicious Mortgage resulted in 144 mortgage fraud cases in which 406 defendants were charged. Yesterday, 60 arrests were made in mortgage fraud-related cases in 15 districts. Charges in Operation Malicious Mortgage cases were brought in every region of the United States and in more than 50 judicial districts by U.S. Attorneys' Offices based upon the law enforcement and investigative efforts of participating law enforcement agencies. The FBI estimates that approximately $1 billion in losses were inflicted by the mortgage fraud schemes employed in these cases. In addition to fraud directly related to individual mortgages, the Department is committed to investigating and prosecuting cases of mortgage-related securities fraud. Today, the U.S. Attorney's Office for the Eastern District of New York announced an indictment against two senior managers of failed Bear Stearns hedge funds, charging Ralph Cioffi and Mathew Tannin with conspiracy, securities fraud and wire fraud. Cioffi was also charged with insider trading. The indictment alleges that the managers marketed the two funds as a low risk strategy, backed by a pool of debt securities such as mortgages. The indictment alleges that by March 2007, the managers believed the funds were in grave condition and at risk of collapse, but made misrepresentations to stave off investor withdrawal. The funds subsequently collapsed in the summer of 2007 resulting in approximately $1.4 billion in losses to investors.

"Mortgage fraud and related securities fraud pose a significant threat to our economy, to the stability of our nation's housing market and to the peace of mind of millions of American homeowners," said Deputy Attorney General Mark R. Filip. "Operation Malicious Mortgage and our other mortgage-related enforcement actions demonstrate the Justice Department's commitment and determination to combat these criminal schemes, hold their perpetrators accountable and help restore stability and confidence in our housing and credit markets."

"Operation Malicious Mortgage is a concerted, joint law enforcement and prosecutorial effort aimed at disrupting individuals and groups engaged in mortgage fraud," said FBI Director Robert S. Mueller, III. "This operation is an example of our unified commitment to address this significant crime problem. The FBI will continue to direct investigative and analytic resources towards mortgage fraud and corporate securities fraud that threaten our nation's economy."

United States Attorney, District of Alaska Nelson P. Cohen stated, "Having confidence in the value of our homes is one important benefit that we, as Americans, should enjoy. Mortgage fraud threatens the value of our homes by temporarily and falsely inflating home prices, reducing the pool of money available to legitimate buyers and sellers, and undermining our trust in the real estate market. Our communities in Alaska have not escaped the criminal greed that drives mortgage fraud. In the past 22 months the U.S. Attorney's Office has charged 17 individuals and one company with committing mortgage fraud schemes. Eight of them have been convicted and 10 cases are awaiting trial. Just this week the Ninth Circuit Court of Appeals affirmed the sentence of Karoush Partow to serve in jail 25 months, pay a fine of $50,000, and pay restitution of $190,000 to Countrywide Home Loans and FNMA. We will continue to work side by side with the FBI, IRS­Criminal Investigations and our other law enforcement partners to aggressively take on those who commit these federal crimes." - More...
Wednesday - June 25, 2008

Columns - Commentary

Martin Schram: To Obama: Come clean on campaign finance - This is one of those times when a candidate needs to be on the receiving end, instead of the dispensing end, of some straight talk. You have just jeopardized the excellent political brand -- as the "candidate of change" -- that you and your team spent long months crafting and perfecting. It is the brand that won you widespread appeal across the political spectrum, as Democrats, independents and even Republicans have told pollsters that, now more than ever, they want a leader who can change the way Washington works -- by making the government respond to the will of the people and not the will of the special interests.

You had things lined up just right. But you blew a great opportunity when you announced you will become the first major party presidential candidate since Watergate to reject public financing of your general election campaign. No, I'm not arguing that you should have accepted the $85 million in public funding. You'll raise three or four times that -- and it can be the difference between being America's next president or just a highly principled loser. - More...
Wednesday - June 25, 2008

John M. Crisp: Maybe, in January, it'll be time to rethink Electoral College - "change." But after the dust begins to settle in November, and not too long after we have a new president in January, maybe it's time for both parties to consider and initiate a fundamental change in how we elect our presidents: the abolition of the Electoral College in favor of direct election.

This is, by no means, a new idea; it has been proposed in Congress many times. Furthermore, in opinion polls a significant majority of Americans favor this change. Many Americans find the peculiar constitutional provision for an Electoral College baffling; it's much easier for them to imagine that they are voting for a known national candidate than for an anonymous elector who probably will support that candidate. In general, this quadrennial ballot-box bait-and-switch usually works out the way the voters intend, but not always. - More...
Wednesday - June 25, 2008

Tom Purcell: Healthy Help Wanted - "So you feel you're the most qualified candidate for this position?"

"Absolutely. As you see by my resume, I graduated with honors from MIT."

"Impressive. But tell me. How often do you go to the gym?"

"The gym?"

"Yeah, workout, pump iron, run on the treadmill."

"Not as much as I'd like. But in my previous position, I won several awards for innovating processes that saved my employer millions."

"Wonderful, but let me ask: if someone set a Twinkie on a plate next to a low-fat Snackum, which would you choose?"

"The Twinkie. Let me also state that I was in charge of a project that improved my department's revenues by a nearly 28 percent." - More...
Wednesday - June 25, 2008




Ketchikan

Ketchikan Police Report
AK Troopers Daily Dispatch
Today's Forecast
Satellite
Today's Weather Images
Marine Forecasts
Ketchikan Weather Data
Current AK Weather Map

CLASSIFIEDS

Publish ad
Please select the proper category before posting.




CLASSIFIEDS' CATEGORIES

Announcements and
Help Wanted
For Sale / Free Stuff
Garage Sales
Homes / Apts/ Property
Pets
Wanted
Lost & Found
Local Services
Publish your ad

Front Page Archives
June 2008

| | | | | | | |
| --- | --- | --- | --- | --- | --- | --- |
| S | M | T | W | T | F | S |
| 01 | 02 | 03 | 04 | 05 | 06 | 07 |
| 08 | 09 | 10 | 11 | 12 | 13 | 14 |
| 15 | 16 | 17 | 18 | 19 | 20 | 21 |
| 22 | 23 | 24 | 25 | 26 | 27 | 28 |
| 29 | 30 | | | | | |

More Front Page Archives

Viewpoints
Opinions/Letters
Basic Rules

Moving Forward with FERC By Governor Sarah Palin - We learned this week that British Petroleum and ConocoPhillips have filed some very preliminary paperwork to the Federal Energy Regulatory Commission, or FERC as it's called. FERC is the United States' federal agency which, among other things, reviews and authorizes liquefied natural gas (LNG) terminals and interstate natural gas pipelines. FERC is ultimately the governing body which will issue one or more certificates of public convenience and necessity (CPCN) for the Alaska gas pipeline. This is the same certificate that AGIA requires our project partner to pursue. - More...
Thursday PM - June 19, 2008

I QUIT! By Patricia M. Davidson - I am encouraging all Senior Citizens to join me in some soul searching of your own, whether or not you should be driving a car! Let's face it, age isn't helping us, come on old people, I am one of you, I'm 86. Give it up! Show your maturity. Quit while you are ahead and give your family peace of mind. - More...
Thursday PM - June 19, 2008

'Only Fools Run' Disability Advocacy Memorial Awards By Kevin Gadsey - The Fifth Annual 'Only Fools Run at Midnight' is coming up soon on the evening of Saturday, June 28. Last year, Southeast Alaska Independent Living started a new tradition by giving awards the three individuals, Safeway, and the City of Ketchikan for improvements and advocacy related to disability issues. - More...
Thursday PM - June 19, 2008

U.S. Postal Service By Charlotte Glover - I want to add my voice in support of our amazing postal service. Given the increases in other goods and services in my life, I think a letter is a bargain at 42 cents! Countries around the world have much higher postal rates and do not offer as much door to door delivery or six day a week service as our US Postal Service does.
- More...
Thursday PM - June 19, 2008

Killing the work force By Roberts McRoberts - I've had this thought going around my head for a while, mostly since the state said how flush their budget is since the price of oil went up. Our legislators are just chomping at the bit to spend it on things in their areas. Meanwhile, we the users of oil are dying from the price we are paying. Fuel is now our biggest operating expense, pushed insurance right out of the way. - More...
Thursday PM - June 19, 2008

And Bravo To... By Scott Davis - Denise Buker brought up a good point that I am reminded of daily in my work as well. Customer Service. This is something that I pride myself with personally and keep promises and commitments delivering on time and rapid customer service. - More...
Thursday PM - June 19, 2008

Stimulus Checks By Jerilyn Lester - Sorry Ms Hemli, but you are mistaken. I, who make an income in the $3,000 to $75,000 range like you have said would get the full $600, didn't. I also got $300 dollars and it is becuase I didn't pay taxes this year I got a refund because I bought a house. So I got cut in half as well. - More...
Thursday PM - June 19, 2008

The State's Capital Match: Investing in Our Future By Gov. Sarah Palin - Since the Alaska Gasline Inducement Act was voted into law by Alaskan legislators last year, some people have questioned the necessity of the state's potential $500 million capital match. The question has been asked, even by some of those who voted for it, "is AGIA worth $500 million?" While the fact that AGIA was passed so resoundingly would appear to be a strong indicator, it bears repeating now and until legislative action is taken this summer - the answer is unmistakably yes. The $500 million provided under AGIA is an investment in our resources that will pay for itself directly as well as indirectly. - More...
Saturday - June 14, 2008

Gas Pipeline By Ed Stahl - We are building a 48 gas pipeline and what direction is it going? The wrong way, east to Canada, not towards Fairbanks, Anchorage, Valdez and other coastal communities of Alaska, on board American-built tanker ships. We could fuel our cars, boats and homes on this gas, and there is no such thing as a natural gas spill. - More...
Saturday - June 14, 2008

A review: Hosie shines his feature length AGIA gig By Sen. Kim Elton - Spencer Hosie is to oil and gas litigation as actor Johnny Depp is to Pirates of the Caribbean: Dead Man's Chest -- charismatic and very, very, very successful. So it's not surprising Hosie's 90-minute 'Pirates of Deadhorse' gasline gig was strong on both substance and style. - More...
Saturday - June 14, 2008

United States Postal Service By Rhonda Payne - In reference to the letter by Robert McRoberts 6/10/08, while the Postal Service may do some "stupid" things (as has been the case with every business in America), raising rates is not one of them. What other service can you purchase that never raises rates? What other company tells you MONTHS in advance that the price of goods is increasing (as did the Postal Service) and then gives you a one year grace period as Mr. McRoberts suggests? What's wrong with purchasing the additional postage to use with your old stamps? - More...
Saturday - June 14, 2008

Bravo to Susan Round! By Denise Buker - Over the past few years I have noticed that in this town, customer service has declined, severely. The level of respect for elders and others has dwindled away!! - More...
Saturday - June 14, 2008

RE: Stimulus Checks By Misty Archibald - When I drive by the low income housing units around town and I see hummers parked outside in resident spaces, quite honestly I can say that that really ticks me off. We have people all over the country who abuse the system. They claim their minimum wage salary, but not the $100-$200 they make in tips from various jobs. - More...
Saturday - June 14, 2008

More Letters/Viewpoints
Webmail your letter or
Email Your Letter To: editor@sitnews.us

---

E-mail your news tips, news
releases & photos to:
editor@sitnews.us

SitNews
Stories in the News
©1999 - 2008
Ketchikan, Alaska

M.C. Kauffman, Webmaster/Editor, &
Graphic Designer
webmaster@sitnews.us

In Memory of SitNews' first editor,
Dick Kauffman
1932-2007

Locally owned & operated.
Online since 1999

Articles & photographs that appear in SitNews are protected by copyright and may not be reprinted or redistributed without written permission from and payment of required fees to the proper sources.