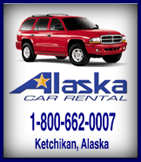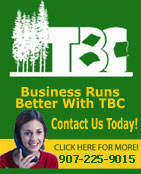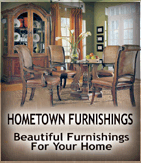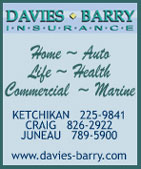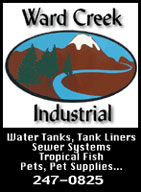 Contact


Webmail Letters


News Tips


Search Sitnews


Copyright Info


Archives
Today's News


Alaska


Ketchikan


Top Stories


U.S. News


U.S. Politics


Stock Watch


Personal Finance


Science News


US Education News


Parenting News


Seniors News


Medical News


Health News


Fitness


Offbeat News


Online Auction News


Today In History


Product Recalls


Obituaries
Quick News Search


Alaska


Ketchikan


SE Alaska


Alaska News Links
Columns - Articles


Dave Kiffer


Fish Factor


Career Success Stories


Parnassus Reviews


Chemical Eye On...


Bob Ciminel


Rob Holston


More Columnists
Ketchikan


Our Troops
Historical Ketchikan


June Allen


Dave Kiffer


Louise B. Harrington
Recognition


Match of the Month


Asset Builders
Ketchikan Arts & Events


Ketchikan Museums


KTN Public Library


Parks & Recreation


Chamber
Lifestyles


Home & Garden


Food & Drink


Arts & Culture


Book Reviews


Movie Reviews


Celebrity Gossip
On the Web


Cool Sites


Webmaster Tips


Virus Warnings
Sports


Ketchikan Links


Top Sports News
Public Records


FAA Accident Reports


NTSB Accident Reports


Court Calendar


Court Records Search


Wanted: Absconders


Sex Offender Reg.


Public Notices
Weather, Webcams


Today's Forecast


KTN Weather Data


AK Weather Map


Ketchikan Webcam


SE AK Webcams


Alaska Webcams


AK Earthquakes


Earthquakes
TV Guide


Ketchikan
Ketchikan Phone Book


Yellow Pages


White Pages
Employment


Employment
Government Links


Local Government


State & National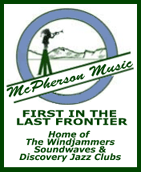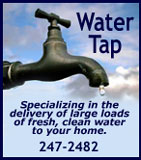 Sunday
July 20, 2008



Herring Cove: Black Bears
Front Page Photo by Cindy Balzer

Ketchikan: SUBSEA WORK BEGINS ON FIBER OPTIC CABLE NETWORK IN SOUTHEAST - Engineers skilled in laying undersea telecommunications cable will begin working in Southeast Alaska waters this month, placing 750 miles of fiber optic cable on the ocean floor, GCI officials announced Thursday.

For residents in Ketchikan, Wrangell, Petersburg, Angoon and Sitka this means high-speed connections for Internet, phone and video; in Juneau, residents will benefit from additional fiber optic cable creating a self-healing fiber ring within Southeast Alaska.

Shore-end operations were scheduled to commence Friday, July 18 in Ketchikan. Shore-end operations in Wrangell will be about four days later; in Petersburg about three days later, and in Sitka about 15 days later.

The $33 million project will connect five more communities to the Alaska United West line that currently connects Alaska to the Lower 48, providing alternate routing and overflow traffic handling capabilities for residents of these Southeast communities. GCI expects the system to be complete by November 2008.

"This fiber optic network will provide new and faster services to more than 50,000 people in Southeast Alaska," said Richard Dowling, GCI's senior vice president of corporate development. "The addition to our network is another important step in creating and maintaining a self-healing telecommunications network."

Residents in Ketchikan, Wrangell, Petersburg, Sitka and Angoon are currently served through microwave and satellite networks. The fiber optic link will be more reliable and faster than microwave and satellite networks. Residents in other Southeast communities will also benefit with the reduction in demand on the existing systems. GCI owns two of the three networks currently tying Alaska to the Lower 48.

Fiber optic technology uses light pulses to transport digital information from one point to another. Fiber optics are thin filaments of glass through which light beams are transmitted. Advantages of fiber include high information carrying capacity (bandwidth), very low error rates and insensitivity to electromagnetic interference.

The new fiber network will meet the ever-growing capacity requirements of the residents in Southeast Alaska and has the capacity to keep up with the growth of both current and potential Internet, wireless, phone and video services. In addition, the network will allow Southeast residents access to more medical and educational opportunities from their own communities through GCI's ConnectMD and SchoolAccess networks.

"The quality of life and the potential for economic development increase as community access to telecommunications services increase," said Dowling. "From small business owners looking to increase their client base to employees who can be hired to work remotely via telecommunications, a robust network positively affects all Alaskans." - More...
Sunday - July 20, 2008

Alaska: Governor Announces New Direction for Department of Public Safety; Responds to Allegations of Acting Improperly - Governor Sarah Palin and Public Safety Commissioner Chuck Kopp on Saturday outlined a new direction for the Alaska Department of Public Safety. The Governor has directed Commissioner Kopp to focus on working cooperatively with state agencies, the military and other entities to expand the pool of applicants to fill vacant trooper positions and formulate an action plan to deal with rural crime issues.

"I am committed to bringing a balanced managerial and leadership perspective to the Department of Public Safety," said Kopp. "I will help form and then carry out the policy set forth by the Office of the Governor and meet the mission and needs of the department."

"I have high expectations and confidence in Commissioner Kopp's ability to lead the department in this new direction," Governor Palin said. "His willingness to think outside the box and find new ways to work cooperatively with state agencies will improve the public safety of all Alaskans."

Regarding allegations that the Governor acted improperly, she responded to the allegations in a prepared statement Thursday.

"As governor, I expect a certain amount of criticism. When I took the oath of office, I even encouraged Alaskans to ask me questions, to hold me accountable. But some critics have taken this to ridiculous extremes that threaten to distract from the vital business currently facing the state and its residents." said Palin.

Palin said, "To allege that I, or any member of my family, requested, received or released confidential personnel information on an Alaska State Trooper, or directed disciplinary action be taken against any employee of the Department of Public Safety, is, quite simply, outrageous." She said, "Any information regarding personnel records came from the trooper himself. I question the timing of these false allegations. It is unfortunate, as we seek to address a growing energy crisis in this state, that this matter has been raised now."

"I do not interfere with the day-to-day operations of any department. Former Commissioner Monegan was not released due to any actions or inaction related to personnel issues in his department." Pail said, "We had hoped the former commissioner would have stayed in state service to help fight alcohol-related crime. We offered him the position of executive director of the Alcoholic Beverage Control board and, unfortunately, he turned it down." - More...
Sunday - July 20, 2008

Fish Factor: For 19 Years, Dutch Harbor Nation's Top Fishing Port By LAINE WELCH - Dutch Harbor/Unalaska easily remained the nation's top fishing port, for the 19th year in a row. Nearly 780 million pounds of seafood, powered by Alaska pollock, were offloaded at the Dutch Harbor docks in 2007.

The rankings were revealed last week by NOAA Fisheries as part of its popular annual report on U.S. Fisheries. Reedville, Virginia followed Dutch Harbor as the #2 port for seafood landings; Empire-Venice, Louisiana ranked third. The major product landed in both of those ports is menhaden, used for fish oils and feeds. Kodiak held on to the #4 spot for landings at 320 million pounds.

For the 8th consecutive year, pricey scallops pushed New Bedford, Mass. to the top spot for catch value at $268 million. Dutch Harbor ranked second for seafood values at $174.1 million, up $8.9 million. Kodiak held on to #3 with landings valued at $126 million, an increase of $25 million from 2006.

Other Alaska fishing ports making the nation's 2007 top ten list for seafood values: #7 Naknek-King Salmon at $61.8 million, an increase of $10.5 million; #8 Seward at $57 million, up $6 million; #10 Sitka at $50.8 million.

Alaska leads the nation in seafood landings at 5.3 billion pounds, more than double the catches of all the other states combined. Alaska also leads for seafood values at $1.5 billion annually. - More...
Sunday - July 20, 2008

Photo Contest: IMS Photo Contest Offers $2000 First Prize - Port Townsend, Washington- based Integrated Marine Systems invites the fishing community to tell their fishing story with pictures! Photos entered should relate to the commercial fishing industry community that IMS serves. Pictures of vessels actively fishing are welcome and so are pictures of favorite people, pictures of fishing vessels at the dock or at sea, crews at work or having fun - are all welcome. If it's about fishing and the lifestyle that accompanies it, IMS would love to see it!

Winning photos will be displayed at the 2008 Pacific Marine EXPO in Seattle. Winners will also be recognized in leading trade publications. Slides or printed images with negatives are fine. Digital photos should be 3 megapixels or higher for reproduction. Entries can be submitted by email or postal mail and must be received by October 15th. Entering is free - the entry form and rules can be downloaded.

A panel of three Independent judges will select the top 20 pictures. Since the winning photos will be displayed in large format at the IMS EXPO booth, higher-resolution photos will fare better in the judging process. Other judging criteria include sharpness, light, subject matter and visual impact. - More...
Sunday - July 20, 2008




Public Meetings

The Board of Education of the Ketchikan Gateway Borough School District will meet in regular session on July 23, 2008, in the Ketchikan City Council chambers. The meeting begins at 6 p.m.

Ketchikan

Ketchikan Police Report
AK Troopers Daily Dispatch
Today's Forecast
Satellite
Today's Weather Images
Marine Forecasts
Ketchikan Weather Data
Current AK Weather Map

CLASSIFIEDS

Publish ad
Please select the proper category before posting.




CLASSIFIEDS' CATEGORIES

Announcements and
Help Wanted
For Sale / Free Stuff
Garage Sales
Homes / Apts/ Property
Pets
Wanted
Lost & Found
Local Services
Publish your ad

More Front Page Archives

Viewpoints
Opinions/Letters
Basic Rules

Crosswalks By Scott R. Davis - Two department members were witness to a near hit on Front Street by the tunnel where two pedestrians were crossing the crosswalk (man and a baby carriage). Due to the three lanes, the North Bound driver seeing another South Bound vehicle moving through the cross walk assumed the way was clear. This vehicle nearly struck the man and his child while we could only watch on Grant Street. Following this near hit, we have decided to initiate the following policy in summary. - More...
Monday - July 21, 2008

Ketchikan's new fire station By David Hull - I would like to echo Anna Marie Mestas as she lauds the work done by our elected regional legislators this year. They worked very hard for all the island fire departments this past session. The whole community should thank Senator Bert Stedman, Legislative Aide Miles Baker, Representative Kyle Johansen and the Ketchikan Legislative Liaison for their efforts to secure State funding for the three fire station projects. It is unfortunate that all three were not funded. - More...
Sunday - July 20, 2008

Green Space By Brandee Walker - The Ketchikan Gateway Borough's recent decision to move their offices to the White Cliff School building is welcome news: the historic building's place within our City is well worth retaining. However, it should be remembered that the White Cliff School as a building AND as a site are public assets. The recent removal of the A-Frame by Dawson Construction has opened up a substantial quantity of land for use by the public. It's to be expected that a portion of the former playground area will be turned into parking for the building's inhabitants: However, this also provides the community an opportunity to create a new green space, a park within our extremely busy city. - More...
Sunday - July 20, 2008

Attn: Cat Owners in Jackson St./Lincoln Area By Sean Griffin - Please be aware that a neighbor is keeping a baited live trap for small animals. Our cat was sent to the pound after he was lured into the trap by a can of opened cat food. We have been told that this is perfectly legal although I beg to differ that it is at all neighborly. - More...
Sunday - July 20, 2008

Why Walt Monegan got fired By Andrew Halcro - We answer the question that every one has been asking; why did Walt Monegan get fired? - More...
Sunday - July 20, 2008

Bird nest "Down" By A.M.Johnson - If the good people of Juneau don't bark at their utility provider having to pay $50,000.00 for blowing up an eagle nest, then the cost of moving the Capital is not an item of expense worth consideration.
- More...
Sunday - July 20, 2008

Stimulus check By Richard Galvin - Stimulus checks turn out to be a joke for the person that has been paying child support for the last 24 years. I figured that since my income tax, perm fund , and part of my pay check every week and/or month is taken that they would leave the one break that I will probably get in a life time alone. - More...
Sunday - July 20, 2008

More Letters/Viewpoints
Webmail your letter or
Email Your Letter To: editor@sitnews.us

---

E-mail your news tips, news
releases & photos to:
editor@sitnews.us

SitNews
Stories in the News
©1999 - 2008
Ketchikan, Alaska

M.C. Kauffman, Webmaster/Editor, &
Graphic Designer
webmaster@sitnews.us

In Memory of SitNews' first editor,
Dick Kauffman
1932-2007

Locally owned & operated.
Online since 1999

Articles & photographs that appear in SitNews may be protected by copyright and may not be reprinted or redistributed without written permission from and payment of required fees to the proper sources.