Governor Announces New Direction for Department of Public Safety;

Responds to allegations of acting improperly

July 20, 2008
Sunday

Governor Sarah Palin and Public Safety Commissioner Chuck Kopp on Saturday outlined a new direction for the Alaska Department of Public Safety. The Governor has directed Commissioner Kopp to focus on working cooperatively with state agencies, the military and other entities to expand the pool of applicants to fill vacant trooper positions and formulate an action plan to deal with rural crime issues.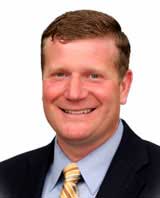 Commissioner Kopp began his career as a police officer 21 years ago after receiving a degree in criminal justice from the University of Alaska in 1987. He worked for the Anchorage Police Department as a reserve officer for three years before being hired as a patrol officer in the Kenai Police Department. He was promoted to patrol sergeant in July 1993, became a lieutenant in January 1996, and became Chief of the Kenai Police Department in 2002. He was appointed by the Governor as the Commissioner of the Department of Public Safety on July 14, 2008



"I am committed to bringing a balanced managerial and leadership perspective to the Department of Public Safety," said Kopp. "I will help form and then carry out the policy set forth by the Office of the Governor and meet the mission and needs of the department."

"I have high expectations and confidence in Commissioner Kopp's ability to lead the department in this new direction," Governor Palin said. "His willingness to think outside the box and find new ways to work cooperatively with state agencies will improve the public safety of all Alaskans."

Regarding allegations that the Governor acted improperly, she responded to the allegations in a prepared statement Thursday.

"As governor, I expect a certain amount of criticism. When I took the oath of office, I even encouraged Alaskans to ask me questions, to hold me accountable. But some critics have taken this to ridiculous extremes that threaten to distract from the vital business currently facing the state and its residents." said Palin.

Palin said, "To allege that I, or any member of my family, requested, received or released confidential personnel information on an Alaska State Trooper, or directed disciplinary action be taken against any employee of the Department of Public Safety, is, quite simply, outrageous." She said, "Any information regarding personnel records came from the trooper himself. I question the timing of these false allegations. It is unfortunate, as we seek to address a growing energy crisis in this state, that this matter has been raised now."

"I do not interfere with the day-to-day operations of any department. Former Commissioner Monegan was not released due to any actions or inaction related to personnel issues in his department." Pail said, "We had hoped the former commissioner would have stayed in state service to help fight alcohol-related crime. We offered him the position of executive director of the Alcoholic Beverage Control board and, unfortunately, he turned it down."

Pail said, "I have and will continue to support our line troopers. They have my utmost respect." She said, "Since taking office, I have proposed to the legislature millions of dollars in budget increases for more troopers, equipment and training. My administration just completed contract negotiations providing increased wages and other benefits."

"Nothing will distract me from improving public safety," said Governor Palin. "Commissioner Kopp shares my vision for filling vacant positions and reducing crime across the state."

"The Department of Public Safety is a professional organization. We have good men and women protecting our families. Troopers are our first line of defense and will always have my full support," said Palin.

Highlights of the plan announced Saturday include:
Efficiently using trooper resources and filling vacancies. One example is to reclassify existing open trooper job positions to job classes (Court Services and investigative support positions) that are more easily filled, allowing troopers to carrying out a full range of public safety services.
Comprehensively review the issues of alcohol and drug abuse and crime, particularly in rural Alaska. Additionally, consider adding manpower for alcohol and drug interdiction efforts.
Cooperatively work with state and federal agencies and other entities as part of a multi-agency effort that focuses on outreach, education, treatment and prevention, and law enforcement as part of an answer to alcohol and drug abuse prevention problems in rural Alaska.
Establish strong lateral communications between departments to accomplish the mission of each department and to assist those agencies in meeting their missions.
Establish a recruiting effort focusing on returning National Guard troops and other military service members, VPSO's and Alaska Natives.
Increase training for troopers and VPSO's.
Propose legislation that will slow the flow of alcohol to rural Alaska, particularly communities that have voted to restrict alcohol. One example would be reducing the amount of alcohol that can be shipped by written orders into rural Alaska.
Source of News:
Office of the Governor
Web Site

E-mail your news & photos to editor@sitnews.us


Publish A Letter in SitNews Read Letters/Opinions
Contact the Editor
SitNews ©2008
Stories In The News
Ketchikan, Alaska