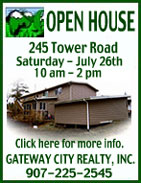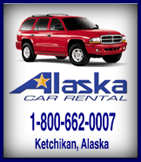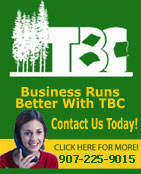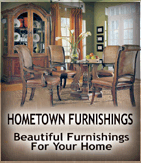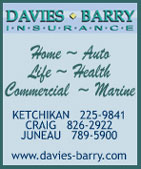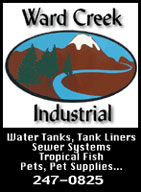 Contact


Webmail Letters


News Tips


Search Sitnews


Copyright Info


Archives
Today's News


Alaska


Ketchikan


Top Stories


U.S. News


U.S. Politics


Stock Watch


Personal Finance


Science News


US Education News


Parenting News


Seniors News


Medical News


Health News


Fitness


Offbeat News


Online Auction News


Today In History


Product Recalls


Obituaries
Quick News Search


Alaska


Ketchikan


SE Alaska


Alaska News Links
Columns - Articles


Dave Kiffer


Fish Factor


Career Success Stories


Parnassus Reviews


Chemical Eye On...


George Pasley


More Columnists
Ketchikan


Our Troops
Historical Ketchikan


June Allen


Dave Kiffer


Louise B. Harrington
Recognition


Match of the Month


Asset Builders
Ketchikan Arts & Events


Ketchikan Museums


KTN Public Library


Parks & Recreation


Chamber
Lifestyles


Home & Garden


Food & Drink


Arts & Culture


Book Reviews


Movie Reviews


Celebrity Gossip
On the Web


Cool Sites


Webmaster Tips


Virus Warnings
Sports


Ketchikan Links


Top Sports News
Public Records


FAA Accident Reports


NTSB Accident Reports


Court Calendar


Court Records Search


Wanted: Absconders


Sex Offender Reg.


Public Notices
Weather, Webcams


Today's Forecast


KTN Weather Data


AK Weather Map


Ketchikan Webcam


SE AK Webcams


Alaska Webcams


AK Earthquakes


Earthquakes
TV Guide


Ketchikan
Ketchikan Phone Book


Yellow Pages


White Pages
Employment


Employment
Government Links


Local Government


State & National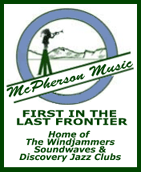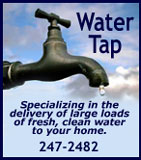 Sunday
July 27, 2008



Mountain Point: Sea Lion
Front Page Photo by Naona "Peaches" Wallin

Fish Factor: "Lackluster" salmon season & Law of the Sea Treaty & Arctic Claims By LAINE WELCH - 'Lackluster' best describes Alaska's salmon season so far, and catches are likely to come up short when it is all over.

Fishery managers projected a 132 million salmon harvest for 2007, but catches in late July totaled just 66 million fish past the midpoint of the season.

"I would say that we will be fortunate to make the forecast, but pinks could make up for a lot quickly," said Geron Bruce, deputy director of the state commercial fisheries division. "We're at a really critical point right now, transitioning from sockeye and early chum runs to pink salmon, and some later sockeye fisheries and then cohos."

Managers predicted a significant decrease in the 2008 salmon catches, primarily due to projected reductions in pink salmon. But despite some bright spots at Cook Inlet, Prince William Sound and the South Peninsula, most Alaska salmon runs have been late and alarmingly low, yielding reduced catches.

At Copper River, for example, the cumulative harvest for all 14 openers this season is 309,284 sockeye (red) and 11,255 Chinook (king) salmon. That compares to a total forecast of 742,166 sockeye and 46,908 kings for a fishery that is winding down fast.

Sockeye salmon is the big money fish, comprising two-thirds of the value of Alaska's total salmon catch. The statewide sockeye catch so far is 36 million; the preseason forecast called for 47 million fish.

"I don't think our sockeye catches are going to come up to what we expected. But it will still be pretty good," Bruce said.

"It sucks. It's really terrible," is how Tuck Bonney, assistant manager at Alaska Pacific Seafoods, summed up the Kodiak salmon fishery. Sockeye escapements have been marginal at major Kodiak systems this summer, and the combined catches for all species are below two million fish.

The story was a bit different at Bristol Bay, home to the world's largest sockeye salmon runs. Fishermen were poised to catch 31 million reds there this summer, but when the run arrived late and all at once, processing capacity was overwhelmed. When the catch reached 2.6 million fish in a single day, fishermen were put on strict trip limits or told to stop fishing altogether.

"The governor's office got an earful from Bristol Bay fishermen who estimated three million harvestable fish swam by their idled nets," said fisheries advisor Cora Crome.

The state 'actively put out feelers' for more processors, Crome said, but got no takers.

"We just didn't get any companies that really had a strong interest in being a new presence, and we definitely didn't get any applications from floating processors," Crome said, adding that it is apparent that Bristol Bay can use an assist.

"We have a consistent pattern in the Bay right at the peak of the run where it's clear that there is a need out there for a little bit more processing," Crome said.

Meanwhile, Alaska's summer chum fisheries have just passed the mid-point with good catches (mostly hatchery fish) in prime producing regions of Southeast and Prince William Sound. The statewide chum harvest so far is 11 million out of a 19 million fish forecast.

It's too early yet to predict any trends for coho salmon, but Bruce called early catches 'reasonable' at 1.5 million. The projected Alaska catch is 4.4 million cohos.

Which brings us back to those all important, tough to predict pinks.

While early hatchery runs appear strong at Price William Sound, the wild pink returns appear weak there and at other prime producing regions of Kodiak and especially Southeast Alaska.

'Southeast is the largest producer of wild pinks salmon and it has not produced much of anything so far," said Bruce. "August will tell the tale."

The statewide pink salmon catch so far has topped 18 million fish. The projected harvest of 66 million pinks is down by more than half from last year, and the lowest catch since 1992.

The statewide pink salmon catch so far has topped 18 million fish. The projected harvest of 66 million pinks is down by more than half from last year, and the lowest catch since 1992.

Theories abound as to why so many of Alaska's salmon returns have been weak this year, but many blame it on the cooler water and weather.

"That transition from fresh water to the marine environment is a really critical time period for juvenile salmon, and we haven't had very good springs in Alaska for several years. I believe that the early marine stage has had high mortality," Bruce said.

The cold weather, scratchy catches and sky rocketing fuel prices resulted in fewer salmon fishermen out on the water this year. Just 60 seiners are participating at Kodiak, for example, compared to 141 last year. The fleet at Copper River had dwindled to between 80-100 boats, down from nearly 500 earlier this season.

"Some people have had some pretty good paychecks in July," Bruce said, "but if things die off in August, it's going to really take their bottom line down quite a bit."

A lack of buyers for salmon in the Yukon and Kuskokwim regions will add to the economic struggle in those remote Alaska regions.

The state will release the preliminary harvest and value estimates for the 2008 fishery in September. - More...
Sunday - July 27, 2008

Science - Technology: Satellites Discover What Triggers Eruptions of the Northern Lights - What causes the shimmering, ethereal Northern Lights to suddenly brighten and dance in a spectacular burst of colorful light and rapid movement? To find out, NASA launched a fleet of five satellites called THEMIS, the Time History of Events and Macroscale Interactions during Substorms.

Artist's concept of a substorm.
Credit: NASA

Researchers have discovered that an explosion of magnetic energy a third of the way to the moon powers substorms, sudden brightenings and rapid movements of the aurora borealis, called the Northern Lights.

The culprit turns out to be magnetic reconnection, a common process that occurs throughout the universe when stressed magnetic field lines suddenly "snap" to a new shape, like a rubber band that's been stretched too far.

"We discovered what makes the Northern Lights dance," said Dr. Vassilis Angelopoulos of the University of California, Los Angeles. Angelopoulos is the principal investigator for the THEMIS mission. Substorms produce dynamic changes in the auroral displays seen near Earth's northern and southern magnetic poles, causing a burst of light and movement in the Northern and Southern Lights. These changes transform auroral displays into auroral eruptions.

Substorms often accompany intense space storms that can disrupt radio communications and global positioning system signals and cause power outages. Solving the mystery of where, when, and how substorms occur will allow scientists to construct more realistic substorm models and better predict a magnetic storm's intensity and effects.

"As they capture and store energy from the solar wind, the Earth's magnetic field lines stretch far out into space. Magnetic reconnection releases the energy stored within these stretched magnetic field lines, flinging charged particles back toward the Earth's atmosphere," said David Sibeck, THEMIS project scientist at NASA's Goddard Space Flight Center in Greenbelt, Md. "They create halos of shimmering aurora circling the northern and southern poles."

Scientists directly observe the beginning of substorms using five THEMIS satellites and a network of 20 ground observatories located throughout Canada and Alaska. Launched in February 2007, the five identical satellites line up once every four days along the equator and take observations synchronized with the ground observatories. Each ground station uses a magnetometer and a camera pointed upward to determine where and when an auroral substorm will begin. Instruments measure the auroral light from particles flowing along Earth's magnetic field and the electrical currents these particles generate. - More...
Sunday - July 27, 2008




Ketchikan

Ketchikan Police Report
AK Troopers Daily Dispatch
Today's Forecast
Satellite
Today's Weather Images
Marine Forecasts
Ketchikan Weather Data
Current AK Weather Map

CLASSIFIEDS

Publish ad
Please select the proper category before posting.




CLASSIFIEDS' CATEGORIES

Announcements and
Help Wanted
For Sale / Free Stuff
Garage Sales
Homes / Apts/ Property
Pets
Wanted
Lost & Found
Local Services
Publish your ad

More Front Page Archives

Viewpoints
Opinions/Letters
Basic Rules

Thank You From the Family of Benjamin Noah Phillips By Karen Galloway - Words cannot express the gratefulness in our hearts as we try to write this thank you. We were (and still are) absolutely overwhelmed by the kindness and generosity of our friends, family and community members when our son and grandchild, "Baby Ben," was critically injured by a truck and had to be medevac'd to Harborview on June 9, 2008. That was the scariest thing any of us has ever experienced and those first few critical days were heart-wrenching. We live in a kind and caring community and your support has been more than awesome. - More...
Sunday - July 27, 2008

Neighborhood Cats By Karen Pitcher - I don't live in the Jackson Street neighborhood but I can really understand the frustration of the neighbor who was setting a trap for cats. The cats in my neighborhood also love to use my fenced yard as a large litter box and I get very tired of scooping up after them. Especially when I miss some and don't discover it until I've mowed over it. Yuk. - More...
Sunday - July 27, 2008

Energy: We can't just have a box of chocolates By Sen. Kim Elton - This week I'm giving my laptop's keyboard a break. I'm not putting more miles on the A,G, I, and A keys. Truth be told, I'm so tired of downloading and forwarding data on gas pipeline economics that I too need a short break from that acronym I'm not mentioning in this newsletter. - More...
Sunday - July 27, 2008

Alaska Driver's Manual By Jay Jones - To Chief Davis, I would hope that operators of Departmental Vehicles would already observe what is included in the second paragraph of your letter concerning pedestrians entering/occupying crosswalks, and that it would already be Department policy, as it is on page 60 of the Alaska State Driver's Manual. - More...
Sunday - July 27, 2008

More Letters/Viewpoints
Webmail your letter or
Email Your Letter To: editor@sitnews.us

---

E-mail your news tips, news
releases & photos to:
editor@sitnews.us

SitNews
Stories in the News
©1999 - 2008
Ketchikan, Alaska

M.C. Kauffman, Webmaster/Editor, &
Graphic Designer
webmaster@sitnews.us

In Memory of SitNews' first editor,
Dick Kauffman
1932-2007

Locally owned & operated.
Online since 1999

Articles & photographs that appear in SitNews may be protected by copyright and may not be reprinted or redistributed without written permission from and payment of required fees to the proper sources.