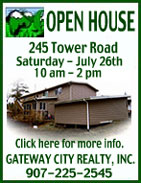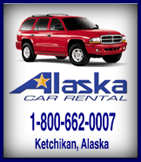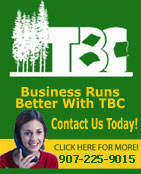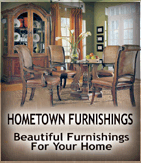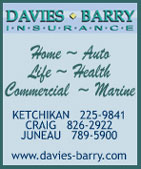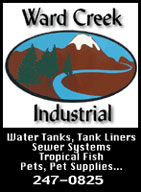 Contact


Webmail Letters


News Tips


Search Sitnews


Copyright Info


Archives
Today's News


Alaska


Ketchikan


Top Stories


U.S. News


U.S. Politics


Stock Watch


Personal Finance


Science News


US Education News


Parenting News


Seniors News


Medical News


Health News


Fitness


Offbeat News


Online Auction News


Today In History


Product Recalls


Obituaries
Quick News Search


Alaska


Ketchikan


SE Alaska


Alaska News Links
Columns - Articles


Dave Kiffer


Fish Factor


Career Success Stories


Parnassus Reviews


Chemical Eye On...


George Pasley


More Columnists
Ketchikan


Our Troops
Historical Ketchikan


June Allen


Dave Kiffer


Louise B. Harrington
Recognition


Match of the Month


Asset Builders
Ketchikan Arts & Events


Ketchikan Museums


KTN Public Library


Parks & Recreation


Chamber
Lifestyles


Home & Garden


Food & Drink


Arts & Culture


Book Reviews


Movie Reviews


Celebrity Gossip
On the Web


Cool Sites


Webmaster Tips


Virus Warnings
Sports


Ketchikan Links


Top Sports News
Public Records


FAA Accident Reports


NTSB Accident Reports


Court Calendar


Court Records Search


Wanted: Absconders


Sex Offender Reg.


Public Notices
Weather, Webcams


Today's Forecast


KTN Weather Data


AK Weather Map


Ketchikan Webcam


SE AK Webcams


Alaska Webcams


AK Earthquakes


Earthquakes
TV Guide


Ketchikan
Ketchikan Phone Book


Yellow Pages


White Pages
Employment


Employment
Government Links


Local Government


State & National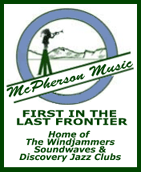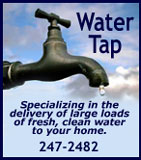 Thursday
July 24, 2008



Herring Cove Eagle
Eagles do not attain adult plumage and breed until 4 or 5 years of age.
This young eagle is beginning its adult plumage transition.
Front Page Photo by Carl Thompson

Alaska: Governor Responds to Latest Round of "Falsehoods" - Alaska Governor Sarah Palin strongly denied Tuesday the latest accusations made by the former commissioner of the Department of Public Safety. The Governor also released details of her schedule outlining her meetings with former Commissioner Walt Monegan.

Through various media outlets, Monegan has accused the Governor of expressing concerns about the contents of an annual trooper report.

"Walt has falsely accused me of making a comment to him that a draft report on troopers' activities would somehow make my administration look bad," Governor Palin said. "Why would it? I would welcome further proof that my administration needs the resources we requested to get the job done. My administration asked for nearly $7 million more for the Department of Public Safety. However, working with the dollars that the legislature funded, I am confident that under new leadership, we will develop new public safety initiatives that are reasonable and actionable."

According to a news release from the Office of the Governoror, for more than a week Monegan has also falsely accused the Governor of having only four in-person meetings with him over the last 17 months. In fact says the news release, a quick review of state records proves more than two-dozen meetings, including one-on-one meetings and calls, Cabinet meetings and visits to the Governor's home. This does not include meetings with the Chief of Staff and Special Assistants, community events and staff functions. Notably, the Governor and the former Commissioner made several trips to remote areas of the state in an effort to address public safety issues in rural Alaska. In fact, there were three separate trips that the Governor and former commissioner Monegan took together including Bethel, Dillingham and twice to New Stuyahok. During those trips, the Governor and Monegan were seated together and spent their days together tackling rural issues.

Several commissioners and cabinet members have also countered Monegan's claims. - More...
Thursday - July 24, 2008

National: The government's precarious fiscal affairs By CAROLYN LOCHHEAD - As the Bush administration proposes backstopping mortgage giants Fannie Mae and Freddie Mac with a $300 billion line of credit and Congress contemplates another economic stimulus, the question is who will bail out the government?

"People seem to think the government has money," said former U.S. Comptroller General David Walker. "The government doesn't have any money."

A rare consensus has developed across the political spectrum that the government's own fiscal affairs are precarious, with an astonishing $53 trillion in long-term liabilities, according to the Government Accountability Office.


To put that number in human terms, the debt has reached $455,000 per U.S. household. As that debt grows, the United States increasingly relies on foreigners, including China and Middle East oil producers, for financing.

"The factors that contributed to our mortgage-based subprime crisis exist with regard to our federal government's finances," said Walker, now head of the Peter G. Peterson Foundation, a group established to raise alarms about the nation's budget. "The difference is that the magnitude of the federal government's financial situation is at least 25 times greater." - More...
Thursday - July 24, 2008

International: Soaring food prices felt around the globe By GEORGE RAINE - People around the world are experiencing sticker shock at the grocery store, the result of runaway economic forces that show no signs of abating.

Here in the United States, the price of eggs jumped 29 percent last year. Dairy products are up more than 7 percent. And the price of corn has tripled in the past four years.

It's even worse worldwide.

Globally, the food price index calculated by the Food and Agriculture Organization of the United Nations rose by nearly 26 percent last year, compared with 9 percent the year before. So far in 2008, that same index has jumped to unprecedented levels.

Spiraling food prices make a triple whammy for Americans, who are simultaneously being hammered by staggering gas prices and the mortgage crisis, with little meaningful relief in sight.

The economic forces pushing prices are complex. Some of the bigger reasons for rising food prices include: - More...
Thursday - July 24, 2008

National: Parties in Congress jockey for supremacy on energy fixes By LISA MASCARO - Congress continues to wrestle with $4-a-gallon gas this week as the two parties attempt to gain the upper hand on a top voter issue before heading home to campaign during the August recess.

Already candidates are using pain at the pump to try to move voters in their direction. Nevada Democratic state Sen. Dina Titus kicked off her challenge to Nevada GOP Rep. Jon Porter at a gas station, where she tried to link the three-term incumbent to the energy policies of the Bush administration.

In return, Porter asked residents in his Henderson-area district to send him their gas receipts so he could show House Speaker Nancy Pelosi the hardship gas prices are causing under Democratic control of Congress.

It is uncertain whether any of the proposals in Congress would have substantial immediate effects at the pump, but still lawmakers press on in hopes of making a dent in both gas prices and public opinion.

Yet it is becoming increasingly clear that Democrats' strategy may not be enough to win the hearts and minds of voters.

Polls show an inverse relationship has formed this summer between Americans' pain at the pump and their objection to drilling. Most Americans now support more drilling. - More...
Thursday - July 24, 2008

Alaska Science: Unhealthy fats arrive with other changes in Native culture by NED ROZELL - Over the years, medical researcher Sven Ebbesson has made about 7,000 house calls in Eskimo villages touched by the waters of the Bering Sea. Ebbesson spends time in village homes because he is curious as to why diabetes and cardiovascular disease are on the rise among Alaska Natives.

Medical researcher Sven Ebbesson, left, visits with Mary and Clarence Katchatag in Shaktoolik.
Photo courtesy of Sven Ebbesson

"Until about 40 years ago, there was essentially no diabetes among Eskimos in Siberia, while their kissing-cousins in Alaska seemed to have a lot of it," said Ebbesson, former director of the Alaska-Siberia Medical Research Program and a professor emeritus with the University of Alaska Fairbanks. Ebbesson launched a study in 1992 and found what he believes to be the downside of the prosperity that came with Alaska's statehood and oil wealth.

"Until 1970, there was basically no diabetes or heart disease in Eskimos," Ebbesson said. "It's probably related to diet more than anything else, and the driver of the changes was income. They started to get some cash so they could buy food, and the consumption of store-bought food went way up." - More...
Thursday - July 24, 2008

Alaska: EPA considering delegation of Clean Water Act permitting authority to State of Alaska - The U.S. Environmental Protection Agency ( EPA ) announced this week it is evaluating a request from the State of Alaska Department of Environmental Conservation ( ADEC ) to run the National Pollutant Discharge Elimination System ( NPDES ). The NPDES program would give the state environmental regulators the ability to write wastewater discharge permits for local business and industry, as well enforce those permits to insure compliance.

Today, Alaska is counted among a handful of states that do not currently possess water quality permitting authority for local waters. Forty-five other states have already received the okay from EPA to run the program. - More...
Thursday - July 24, 2008

International: New legal hot topic: animal law By REBECCA DUBE - 'The question is not, 'Can they reason?' " philosopher Jeremy Bentham famously wrote in his 18th-century defense of animal rights, "nor, 'Can they talk?' but, 'Can they suffer?' "

The new question might be: Can they sue?- More...
Thursday - July 24, 2008

National: Global warming could be causing kitten boom By ALYSE KNORR - Global warming and kittens. While it may seem hard to see the connection between the two -- a climate phenomenon that melts glaciers and acidifies oceans, and cuddly, 4-ounce balls of fur -- experts say there could be one.

Each spring, the onset of warm weather and longer days drives female cats into heat, resulting in a few months of booming kitten populations known as "kitten season."

"The brain receives instructions to produce a hormone that basically initiates the heat cycle in a cat," said Nancy Peterson, feral cat program manager of the Humane Society of the United States, "and those instructions are affected by the length of day and usually the rising temperatures of spring."- More...
Thursday - July 24, 2008




Ketchikan

Ketchikan Police Report
AK Troopers Daily Dispatch
Today's Forecast
Satellite
Today's Weather Images
Marine Forecasts
Ketchikan Weather Data
Current AK Weather Map

CLASSIFIEDS

Publish ad
Please select the proper category before posting.




CLASSIFIEDS' CATEGORIES

Announcements and
Help Wanted
For Sale / Free Stuff
Garage Sales
Homes / Apts/ Property
Pets
Wanted
Lost & Found
Local Services
Publish your ad

More Front Page Archives

Viewpoints
Opinions/Letters
Basic Rules

Crosswalks By Scott R. Davis - Two department members were witness to a near hit on Front Street by the tunnel where two pedestrians were crossing the crosswalk (man and a baby carriage). Due to the three lanes, the North Bound driver seeing another South Bound vehicle moving through the cross walk assumed the way was clear. This vehicle nearly struck the man and his child while we could only watch on Grant Street. Following this near hit, we have decided to initiate the following policy in summary. - More...
Monday - July 21, 2008

Ketchikan's new fire station By David Hull - I would like to echo Anna Marie Mestas as she lauds the work done by our elected regional legislators this year. They worked very hard for all the island fire departments this past session. The whole community should thank Senator Bert Stedman, Legislative Aide Miles Baker, Representative Kyle Johansen and the Ketchikan Legislative Liaison for their efforts to secure State funding for the three fire station projects. It is unfortunate that all three were not funded. - More...
Sunday - July 20, 2008

Green Space By Brandee Walker - The Ketchikan Gateway Borough's recent decision to move their offices to the White Cliff School building is welcome news: the historic building's place within our City is well worth retaining. However, it should be remembered that the White Cliff School as a building AND as a site are public assets. The recent removal of the A-Frame by Dawson Construction has opened up a substantial quantity of land for use by the public. It's to be expected that a portion of the former playground area will be turned into parking for the building's inhabitants: However, this also provides the community an opportunity to create a new green space, a park within our extremely busy city. - More...
Sunday - July 20, 2008

Attn: Cat Owners in Jackson St./Lincoln Area By Sean Griffin - Please be aware that a neighbor is keeping a baited live trap for small animals. Our cat was sent to the pound after he was lured into the trap by a can of opened cat food. We have been told that this is perfectly legal although I beg to differ that it is at all neighborly. - More...
Sunday - July 20, 2008

Why Walt Monegan got fired By Andrew Halcro - We answer the question that every one has been asking; why did Walt Monegan get fired? - More...
Sunday - July 20, 2008

Bird nest "Down" By A.M.Johnson - If the good people of Juneau don't bark at their utility provider having to pay $50,000.00 for blowing up an eagle nest, then the cost of moving the Capital is not an item of expense worth consideration.
- More...
Sunday - July 20, 2008

Stimulus check By Richard Galvin - Stimulus checks turn out to be a joke for the person that has been paying child support for the last 24 years. I figured that since my income tax, perm fund , and part of my pay check every week and/or month is taken that they would leave the one break that I will probably get in a life time alone. - More...
Sunday - July 20, 2008

More Letters/Viewpoints
Webmail your letter or
Email Your Letter To: editor@sitnews.us

---

E-mail your news tips, news
releases & photos to:
editor@sitnews.us

SitNews
Stories in the News
©1999 - 2008
Ketchikan, Alaska

M.C. Kauffman, Webmaster/Editor, &
Graphic Designer
webmaster@sitnews.us

In Memory of SitNews' first editor,
Dick Kauffman
1932-2007

Locally owned & operated.
Online since 1999

Articles & photographs that appear in SitNews may be protected by copyright and may not be reprinted or redistributed without written permission from and payment of required fees to the proper sources.