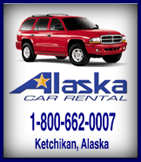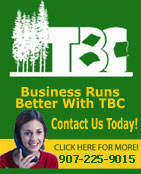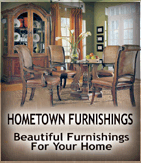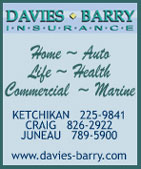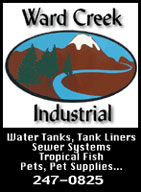 Contact


Webmail Letters


News Tips


Search Sitnews


Copyright Info


Archives
Today's News


Alaska


Ketchikan


Top Stories


U.S. News


U.S. Politics


Stock Watch


Personal Finance


Science News


US Education News


Parenting News


Seniors News


Medical News


Health News


Fitness


Offbeat News


Online Auction News


Today In History


Product Recalls


Obituaries
Quick News Search


Alaska


Ketchikan


SE Alaska


Alaska News Links
Columns - Articles


Dave Kiffer


Fish Factor


Career Success Stories


Parnassus Reviews


Chemical Eye On...


George Pasley


More Columnists
Ketchikan


Our Troops
Historical Ketchikan


June Allen


Dave Kiffer


Louise B. Harrington
Recognition


Match of the Month


Asset Builders
Ketchikan Arts & Events


Ketchikan Museums


KTN Public Library


Parks & Recreation


Chamber
Lifestyles


Home & Garden


Food & Drink


Arts & Culture


Book Reviews


Movie Reviews


Celebrity Gossip
On the Web


Cool Sites


Webmaster Tips


Virus Warnings
Sports


Ketchikan Links


Top Sports News
Public Records


FAA Accident Reports


NTSB Accident Reports


Court Calendar


Court Records Search


Wanted: Absconders


Sex Offender Reg.


Public Notices
Weather, Webcams


Today's Forecast


KTN Weather Data


AK Weather Map


Ketchikan Webcam


SE AK Webcams


Alaska Webcams


AK Earthquakes


Earthquakes
TV Guide


Ketchikan
Ketchikan Phone Book


Yellow Pages


White Pages
Employment


Employment
Government Links


Local Government


State & National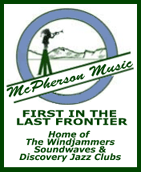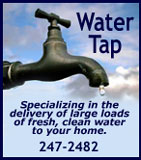 Monday
August 04, 2008



Third USS Alaska Saw Action In World War II - Part 2
USS Photographed underway on 11 September 1944.
Official U.S. Navy Photograph, from the collections of the Naval Historical Center.
A feature story By DAVE KIFFER

Ketchikan: Third USS Alaska Saw Action In World War II - Part 2 By DAVE KIFFER - The third USS Alaska was a battle cruiser, a hybrid vessel that had much of the weaponry of the 1930s era battleships, but the also the speed of the smaller cruisers because they were narrower and carried much less armor protection.

Technically, the USS Alaska was large or heavy cruiser, it's firepower being more than 50 percent more than that of the traditional Baltimore class American cruisers. At more than 800 feet in length, the Alaska was longer than several of the World War II era battleships of the South Dakota class, but it some 17 feet narrower and weighed just under 30,000 tons, much less than the battleships.

In fact, the entire class - which ended up being only three vessels - was named the Alaska class. It also included the USS Hawaii and the USS Guam.

The USS Alaska's keel was laid down on December 17, 1941, only 10 days after the attack on Pearl Harbor. She was built by New York Shipbuilding Corporation in Camden New Jersey. Her official launch date was August 15, 1943 and her launch was presided over by the wife of Alaska Territorial Gov. Ernest Gruening.

The USS Alaska was commissioned into the navy on June 17th, 1944 with Captain Peter Fischler in command. The ship and its 2,200 member crew then spent the next six months in training missions in the Atlantic and Caribbean before finally going through the Panama Canal in December and heading for San Francisco.

Although the war in Europe was in its final stages, at the time it was expected that the war against the Japanese could last several more years, culminating with an invasion of the Japanese home islands. The reality turned out to be that the USS Alaska would arrive in the Pacific just in time for the last eight months of the war.

In January, the ship arrived in Pearl Harbor and Captain Kenneth Noble replaced Fischler who was promoted to rear admiral, according to the Naval History Center. By early February, the Alaska was on station in the western Pacific.

Her first duty was helping to screen for the carriers Saratoga and Enterprise as they bombed Tokyo and its airfield. Most of the crew had never seen action.

Backing Up The 'Pitchers'

According to the Naval History Center, Captain Noble sought to reassure the crew, using familiar terminology.

"We are a member of a large task force which is going to pitch directly over the home plate of the enemy," he spoke over the ship's public address system, according to History Center records. "It is our particular job to back up the pitchers."

It was to be the first major carrier strike against the Japanee home islands and its approach went undetected because of bad weather in the area. All of the crew's anti-aircraft training went for naught as there was no Japanese response to the 19-hour long carrier strike, according to the History Center.

In March, the carrier task force made another strike - this time against airfields on Kyushu, Shikiku and western Honshu islands. And this time there was a response from the Japanese.

The Alaska's first official "action" of World War II, was around 8 am on the morning of March 18 when its guns engaged a Japanese Yokusua PIY suicide attack on the carrier Intrepid. The plane exploded a half mile from the carrier, after a direct hit from the Alaska, according to the Naval History Center. - More...
Monday - August 04, 2008

Southeast Alaska: Second Record of Decision for Scratchings Timber Sale Released - The Tongass National Forest has released the Scratchings Timber Sale Area Record of Decision II, for the project area located on Suemez Island in the Craig Ranger District on Prince of Wales Island. The decision applies to seven timber harvest units originally analyzed in the Scratchings Timber Sale Final Environmental Impact Statement (FEIS). The decision to harvest these units was postponed in accordance with the Natural Resources Defense Council and Forest Service Settlement Agreement filed with the District Court on May 18, 2007.

This second Record of Decision (ROD) now authorizes the harvest of 3 MMBF of timber within the units deferred in the original March 2007 Record of Decision. At that time, Alternative 3 was selected, but was modified to postpone harvest in the seven units containing inventoried roadless areas. Six of the proposed units and all but 20 acres of another unit are located within Inventoried Roadless Area (IRA) 502. The building of less than one mile of National Forest System road 1086500, designed to access these units, was also delayed in the first ROD and is now being proposed for construction. - More...
Monday - August 04, 2008

Southeast Alaska: Sitka to host three farmer's markets in August - A series of three Sitka Farmer's Markets are being held in August, giving Sitka residents a chance to buy and sell locally produced food and crafts.

The Sitka Farmer's Markets take place from 10 a.m. to 1 p.m. on the last three Saturdays in August - on Aug. 16, 23 and 30 - at the Alaska Native Brotherhood Hall and the Baranof Island Housing Authority-owned parking lot located right next to ANB Hall between the waterfront and Katlian Street. The markets will feature local seafood (fresh, frozen and cooked and ready to eat), locally grown vegetables, live entertainment, locally brewed and roasted coffee, kids' activities, music, local arts and crafts, and a variety of other items gathered or made in Sitka.

"Having a local fish and foods market was identified as a top priority at this year's Sitka Health Summit," said Doug Osborne, a health educator at the SouthEast Alaska Regional Health Consortium (SEARHC). "A public market like the one we are planning can do so much in terms of building a healthy and sustainable community." - More...
Monday - August 04, 2008

Southeast Alaska: Denali KidCare pediatric dental clinic on POW Aug. 18-22 - The SouthEast Alaska Regional Health Consortium (SEARHC) Alicia Roberts Medical Center will host a special Denali KidCare pediatric dental clinic on Aug. 18-22.

This special pediatric clinic will feature dental examination appointments on Monday and Tuesday, Aug. 18-19, with follow-up treatment taking place later in the week (Aug. 20-22). The clinic is open for children younger than 18 years old who are currently enrolled in the State of Alaska's Denali KidCare program or are on Medicaid. Dr. Phillip Hartgraves will lead the pediatric dental team for this clinic. - More...
Monday - August 04, 2008

Fish Factor: Americans ate slightly less seafood; Discharge and Exxon Tax updates; and Coastie kudos by LAINE WELCH - Americans ate slightly less seafood last year, and their favorites have remained largely the same for nearly a decade.

Each person consumed 16.3 pounds of fish and shellfish last year, a 1.2% decline from 2006, according to the popular Top 10 list released each year by the National Fisheries Institute. It was a decline in imports of the #1 favorite ­ shrimp ­ that accounted for the overall dip in seafood consumption, market watchers said.

Canned tuna held onto the #2 spot, although that product has been on a steady decline in recent years. Salmon remained as the third most popular favorite, and saw the strongest gain of all seafoods on the top 10 list. Each American ate 2.2 pounds of salmon last year.

Pollock ranked #4 again, and farmed tilapia remained at #5. Rounding out the top 10 list of favorites were catfish, crab, cod, clams and flatfish, which includes halibut.

How does seafood stack up against the competing 'center of the plate' proteins of cow, pork and poultry?

Americans continued their love affair with beef, said market watcher Ken Talley, with each person eating a whopping 62.4 pounds last year, a slight decline. Chicken ranked second at 59.8 pounds per person, although U.S. consumption dipped slightly. Pork saw a hefty boost to 47.7 pounds, a 2.3% gain as farmers pushed pigs to market early to reduce production costs, Talley said. The biggest winner among major proteins last year was inexpensive turkey at 13.6 pounds per capita, a 3% growth.

Discharge and Exxon Tax updates

Fishing boats got a break from tough new water discharge laws that would require permits even for hosing off the deck. Congress last week passed legislation pushed by Senators Lisa Murkowski and Ted Stevens that gives commercial fishing boats a two-year moratorium from permits for discharges under the Clean Water Act. Senator Murkowski held up the original bill last week because it exempted all recreational boats from the permits­ even 400 foot yachts - but not small fishing vessels. The measure will give relief to nearly 10,000 Alaska fishing boats, most of which are less than 36 feet. - More...
Monday - August 04, 2008

Alaska: Governor Signs Disaster Declaration for Flood Impacted Communities - Alaska Governor Sarah Palin today signed a Declaration of Disaster Emergency for the widespread flooding in the Northern and Interior regions of the state this afternoon at the Fairbanks North Star Borough Assembly Chambers.

"Our state emergency management professionals have done an exceptional job evacuating citizens and reducing the impact to homes and businesses," Governor Palin said. "However, much work remains to be done. This Declaration of Disaster Emergency will give local officials and state responders the ability to continue the swift and coordinated response effort that has been taking place." - More...
Monday - August 04, 2008




Public Meetings

Monday - August 4, 2008: The Ketchikan Borough Assembly meets in the City Council Chambers at 5:30 pm
Agenda & Information Packets

Ketchikan

Ketchikan Police Report
AK Troopers Daily Dispatch
Today's Forecast
Satellite
Today's Weather Images
Marine Forecasts
Ketchikan Weather Data
Current AK Weather Map

CLASSIFIEDS

Publish ad
Please select the proper category before posting.




CLASSIFIEDS' CATEGORIES

Announcements and
Help Wanted
For Sale / Free Stuff
Garage Sales
Homes / Apts/ Property
Pets
Wanted
Lost & Found
Local Services
Publish your ad

More Front Page Archives

Viewpoints
Opinions/Letters
Basic Rules

Aircraft Accident By Jerry L. Kiffer - As most have heard we had an accident involving a Cessna 210 going into the water short of the airport here in Ketchikan last week. The rescue of the two persons on board was accomplished by swift reaction of local 135 pilots who were backed up by our rescue service and local civilians. - More...
Monday - August 04, 2008

Bob's Last Wish By Beverly Reeves - He was born Charles R. Hirsh in Juneau Alaska May 14th 1984. Everyone called him Bob. He was stricken with leukemia at the age of 11 and lost his battle May 24th 2005. He was 21 years old. - More...
Monday - August 04, 2008

Grilling with Ted By Mike Isaac - I have heard that Bush and his buddies in the Justice Department want to lock up Ted Stevens for his "bridge to nowhere" idea. The truth is Ted Stevens may be locked up and lose his seat in the Senate over a BBQ grill, trading a classic 1964 Ford Mustang for some run of the mill SUV and having his deck repaired on his little ski cabin in Girdwood that he paid for. Ted Stevens is a good man and not one of those bible thumping, right wing kooks that give Republicans a bad name. He not only looks out for Alaska but the other states as well. I would hate to think how much gas would cost here in California if the pipeline had not been built. - More...
Monday - August 04, 2008

Alaska "Roadside" flower By Carrie Beckham - On my way to work this morning, I noticed that the Jeep now has a homophobic slur spray-painted across the drivers side. - More...
Monday - August 04, 2008

Alaska "Roadside" flower By Al Johnson - On or around the 20th of July I contacted the State Police regarding What is now a trashed Jeep Cherokee, AK License EEP 229 located at the Whipple Creek pull out. I was advised that abandoned cars were the responsibility of the Ketchikan Gateway Borough enforcement officer. The State Trooper on duty volunteered to pass the matter on to the Borough enforcement officer. I thanked him and departed knowing the issue was being delt with. - More...
Friday - August 01, 2008

Rebuttal: The Other Presidential Candidates By Frank McEnulty - I couldn't be more different than Alan Keyes and the others that Tom Proebsting compared me to. First, I am not, nor have I ever been a bible thumper. - More...
Friday - August 01, 2008

GIVING AWAY MONEY AT ELECTION TIME By Rep. Mike Doogan - AGIA License in Peril: The bill to grant a state license for the gas pipeline is in the clutches - did I say clutches? I meant, of course, loving hands - of the Alaska State Senate where, I'm sure, a thousand plots are being hatched. I could list them all, but why bother. These things are like soap bubbles and last about as long. So let's talk about something concrete, like logistics, instead. If the legislature is to approve granting a license <http://gov.state.ak.us/agia/> to a subsidiary of TransCanada, it must do so by midnight Aug. 2, which is the last of the 60 days the law allows for legislative review and approval. The way the votes seem to be distributed in the Senate, approval will take four days: send the bill to the floor, second reading, third reading, reconsideration. As I write this, there are four days left. What does that mean? It means the license's opponents have succeeded in stalling long enough that the slightest bobble could kill it. (Necessary disclaimer here: The license's opponents claim they haven't been stalling. But if it looks like a duck and walks like a duck and talks like a duck ) Stay tuned. - More...
Friday - August 01, 2008

The Other Presidential Candidates By Tom Proebsting - The media has offered extensive coverage to presidential candidates John McCain and Barack Obama. Every day reveals something new about the two mavericks. However, to be fair and balanced, there are other presidential candidates. There may be virtually dozens running for president, but only ten worthy of honorable mention. - More...
Friday - August 01, 2008

The Truth Abouts Cats & Dogs By Chris Elliott - I live on Jackson Street. While I sympathize with Mr. Griffin, I think Ms. Pitcher makes an excellent point. I don't remember cats being such a problem when I was a kid. I don't know if they were more apt to hang out at home or what, but there are a lot of cats running around our neighborhood now. On a nice day, when I've got my front door open, it's not unusual to have a cat poke his nose in. Often, when I go to work in the morning, I find little cat prints on the hood of my car. They get under our house and do whatever it is they do (stinking it up). I wish they would stay on their own property, but they're sneaky, and if you let them out, they're going to cat around. - More...
Monday - July 28, 2008

Thank You From the Family of Benjamin Noah Phillips By Karen Galloway - Words cannot express the gratefulness in our hearts as we try to write this thank you. We were (and still are) absolutely overwhelmed by the kindness and generosity of our friends, family and community members when our son and grandchild, "Baby Ben," was critically injured by a truck and had to be medevac'd to Harborview on June 9, 2008. That was the scariest thing any of us has ever experienced and those first few critical days were heart-wrenching. We live in a kind and caring community and your support has been more than awesome. - More...
Sunday - July 27, 2008

Neighborhood Cats By Karen Pitcher - I don't live in the Jackson Street neighborhood but I can really understand the frustration of the neighbor who was setting a trap for cats. The cats in my neighborhood also love to use my fenced yard as a large litter box and I get very tired of scooping up after them. Especially when I miss some and don't discover it until I've mowed over it. Yuk. - More...
Sunday - July 27, 2008

Energy: We can't just have a box of chocolates By Sen. Kim Elton - This week I'm giving my laptop's keyboard a break. I'm not putting more miles on the A,G, I, and A keys. Truth be told, I'm so tired of downloading and forwarding data on gas pipeline economics that I too need a short break from that acronym I'm not mentioning in this newsletter. - More...
Sunday - July 27, 2008

Alaska Driver's Manual By Jay Jones - To Chief Davis, I would hope that operators of Departmental Vehicles would already observe what is included in the second paragraph of your letter concerning pedestrians entering/occupying crosswalks, and that it would already be Department policy, as it is on page 60 of the Alaska State Driver's Manual. - More...
Sunday - July 27, 2008

More Letters/Viewpoints
Webmail your letter or
Email Your Letter To: editor@sitnews.us

---

E-mail your news tips, news
releases & photos to:
editor@sitnews.us

SitNews
Stories in the News
©1999 - 2008
Ketchikan, Alaska

M.C. Kauffman, Webmaster/Editor, &
Graphic Designer
webmaster@sitnews.us

In Memory of SitNews' first editor,
Dick Kauffman
1932-2007

Locally owned & operated.
Online since 1999

Articles & photographs that appear in SitNews may be protected by copyright and may not be reprinted or redistributed without written permission from and payment of required fees to the proper sources.