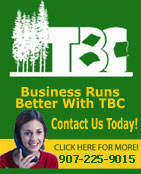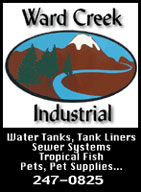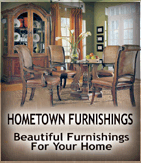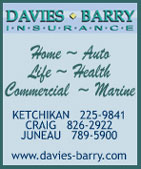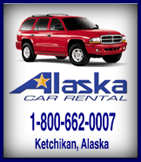 Contact


Webmail Letters


News Tips


Search Sitnews


Copyright Info


Archives
Today's News


Alaska


Ketchikan


Top Stories


U.S. News


U.S. Politics


Stock Watch


Personal Finance


Science News


US Education News


Parenting News


Seniors News


Medical News


Health News


Fitness


Offbeat News


Online Auction News


Today In History


Product Recalls


Obituaries
Quick News Search


Alaska


Ketchikan


SE Alaska


Alaska News Links
Columns - Articles


Dave Kiffer


Fish Factor


Career Success Stories


Parnassus Reviews


Chemical Eye On...


George Pasley


More Columnists
Ketchikan


Our Troops
Historical Ketchikan


June Allen


Dave Kiffer


Louise B. Harrington
Recognition


Match of the Month


Asset Builders
Ketchikan Arts & Events


Ketchikan Museums


KTN Public Library


Parks & Recreation


Chamber
Lifestyles


Home & Garden


Food & Drink


Arts & Culture


Book Reviews


Movie Reviews


Celebrity Gossip
On the Web


Cool Sites


Webmaster Tips


Virus Warnings
Sports


Ketchikan Links


Top Sports News
Public Records


FAA Accident Reports


NTSB Accident Reports


Court Calendar


Court Records Search


Wanted: Absconders


Sex Offender Reg.


Public Notices
Weather, Webcams


Today's Forecast


KTN Weather Data


AK Weather Map


Ketchikan Webcam


SE AK Webcams


Alaska Webcams


AK Earthquakes


Earthquakes
TV Guide


Ketchikan
Ketchikan Phone Book


Yellow Pages


White Pages
Employment


Employment
Government Links


Local Government


State & National


Thursday
August 21, 2008



Cedar Waxwing & Chicks
Front Page Photo by JIM LEWIS (jlewis[at]kpunet.net)

Ketchikan: Ketchikan-Misty Fiords Roads-Trails Decision Announced; Public Comments shape Forest Service roads decision; High-clearance, OHVers maintain access to preferred roads in KMFRD - Outdoor recreationists and subsistence users who drive high-clearance and off-highway vehicles in the Ketchikan-Misty Fiords Ranger District will maintain access to their preferred Forest Service roads. That's according to District Ranger Lynn Kolund, who says he based his decision on input from the public.

The 2005 Travel Management Rule requires the Forest Service to designate which roads, trails, and areas are open to motor vehicles. It prohibits motor vehicle use off the designated system.

Kolund selected Alternative 3 from the District's Access and Travel Management Environmental Assessment. It maintains 109 miles of road for high-clearance vehicles and OHVs, and 36.7 miles of OHV trail. The decision reduces maintenance costs by closing an additional 95 miles of road.

The selected alternative was developed based on roads identified as most used for recreation, sport hunting and fishing, and subsistence through a series of public meetings and 30-day comment period. - More...
Thursday - August 21, 2008

Alaska: Voters Have Three Ballot Choices in the Primary Election - When Alaska voters go to the polls on August 26th they will have a choice between ballots. Most voters will have a choice between two or three different ballots types ­ but they can only choose one.

There are two types of political party ballots that contain candidate names and the ballot measures: 1) a ballot with candidates from the Alaskan Independence Party, Alaska Democratic Party and the Alaska Libertarian Party, along with the ballot measures. This ballot is referred to as the A-D-L Party ballot and is available to any registered voter; 2) a ballot with candidates from the Republican Party, along with the ballot measures. The Republican ballot is available only to those voters who were registered as Republican, undeclared or non-partisan 30 days prior to the election.

The third type of ballot is the Measures Only ballot. This ballot does not include any candidate names and is intended for voters who want to vote only on the ballot measures and not vote in any candidate race. This ballot is available to any registered voter. - More...
Thursday - August 21, 2008

Alaska: APOC Rules State's Predator Management Outreach Effort Appropriate - In a ruling published late Wednesday the Alaska Public Offices Commission (APOC) rejected a complaint against Governor Sarah Palin, Alaska Department of Fish and Game (ADF&G) Commissioner Denby Lloyd, and the Alaska Board of Game (Board), alleging they were trying to influence the outcome of next week's election. The complaint, filed last week by the Alaska Wildlife Alliance (AWA), claimed state officials had tried to sway voters on Ballot Measure 2, which would place new restrictions on the shooting of wolves, bears and wolverines from the air and on the same day as the shooter has been airborne.

"I'm pleased that APOC's commissioners understood that the information we prepared was non-partisan, that we never intended to take sides in the debate and acted appropriately in informing the public on the programs addressed in the ballot measure," said Commissioner Lloyd. "There has been a lot of public discourse on and public interest in predator management, and we knew, as did the Board of Game, that Alaskans would need factual information about these important programs." - More...
Thursday - August 21, 2008

Southeast Alaska: Petersburg Airport Runway Safety Area Improvements (Phase I) Construction Begins - Construction of the Petersburg Airport Runway Safety Area Improvements (Phase I) project is scheduled to begin in September. The project is jointly funded by the Alaska Department of Transportation & Public Facilities (DOT&PF) and the Federal Aviation Administration (FAA) and is the first phase of runway safety (RSA) improvements planned for the airport.

Petersburg Airport
Photo courtesy Alaska Dept. of Transportation

Phase I Construction Activities:

The project will widen the RSA embankment on each side of the existing runway and replace existing cross runway drainage culverts. Construction bids for the project opened in June and the low bidder was Kiewit Pacific Company, of Anchorage, which submitted a bid of $19,775,000.

This initial project is scheduled to begin construction in September with development of the project rock quarry and initial construction of the RSA embankment.

The culvert replacement activities will require about a four week-long runway closure period during which arriving/departing passengers and air cargo for Petersburg will be routed to the nearby Wrangell airport and then shuttled to/from Petersburg a via bus and ferry link between the two airports. The runway closure is scheduled to begin March 23, 2009 and be completed no later than midnight April 21. - More...
Thursday - August 21, 2008

Alaska: Canning and food preservation help now available online - Alaskans interested in learning how to can and preserve foods have new online help from the University of Alaska Fairbanks Cooperative Extension Service.

Seven interactive food preservation modules combine written, audio and video instructions on canning basics, including fish and game preservation. The series aims to present food preservation information in different formats to make the information available to communities without agents--and to accommodate various learning styles, said Roxie Dinstel, Tanana district agent. "Some people learn better if they see it," she said. "Others want to read and study the information."

The online tools allow people who want to learn about using a pressure canner, for instance, to read about canners, watch a district agent explain the gauge and listen to what a properly operating pressure canner sounds like.

"That's important," said Dinstel. "Half of the people who come to my classes are afraid of the canner." - More...
Thursday - August 21, 2008

Alaska Science: Rat Island may be due for a name change By NED ROZELL- Far off in the western Aleutians, Rat Island is closer to Hokkaido than it is to Anchorage. About the size of Homer, Rat Island is green and stormy, and prone to very large earthquakes. Rat Island's main residents are rats, the first rats ever to live in Alaska. They may not be there much longer.

Rat Island.
Photo by Steve Ebbert, Alaska Maritime National Wildlife Refuge.

Biologists with the Alaska Maritime National Wildlife Refuge will try to rid Rat Island of its namesake this fall. During a 45-day campaign also sponsored by the Nature Conservancy and Island Conservation, a team of biologists and helicopter pilots will carpet the island with grain pellets that contain an ingredient deadly to rats.

If they succeed, refuge managers will have removed rats from an island in Alaska for the first time. Biologists have done the same on about 300 islands around the world, including islands in New Zealand, atolls near Hawaii, and an island off the coast of California.

Rat Island currently is home to thousands of Norway rats, which are probably the descendants of rats that got on the island from a Japanese shipwreck in about 1780, according to Steve Ebbert, the refuge's lead man on the current rat-removal project and the invasive species biologist. Refuge managers have removed exotic arctic foxes from more than 40 of Aleutian islands since the 1940s (including Rat Island in 1984), but this will be their first try at large-scale rat removal.

"It's our mandate as a refuge to conserve, protect, and enhance seabird habitat," Ebbert said. "Rats have occupied (Rat Island) for 200 years-there's no place there inaccessible to rats."

Seabirds are an easy target for rats, which eat eggs and young birds of burrow-nesting species like puffins, auklets, and ancient murrelets. The rats of Rat Island have survived an island without many birds by eating insects, seeds, and fare from the sea. A nearby islet off the coast of Rat Island that is rat-free has healthy populations of seabirds that nest in burrows.

"It's probably representative of what Rat Island could become," Ebbert said.- More...
Thursday - August 21, 2008




Ketchikan Regular Election
October 7, 2008

City Council Candidates Filed

3 Seats open, 3-year term:
Peter R. Ellis (08/12/08)
KJ Harris (08/12/08)
Marty West (08/12/08)
Jason Harris (08/14/08)

1 Seat open, 1-year term
Lew Williams III (08/13/08)

KGB Candidates Filed

Borough Mayor - 3 Year Term
Joe Williams, Jr. (08/01/08)
Dave Kiffer (08/08/08)

Assembly: 3 year term, 3 seats open:
Justin L. Carro (08/05/08)
John A. Harrington (08/07/08)

School Board: 3 year term, 2 seats open:

Ketchikan

Ketchikan Police Report
AK Troopers Daily Dispatch
Today's Forecast
Satellite
Today's Weather Images
Marine Forecasts
Ketchikan Weather Data
Current AK Weather Map

CLASSIFIEDS

Publish ad
Please select the proper category before posting.




CLASSIFIEDS' CATEGORIES

Announcements and
Help Wanted
For Sale / Free Stuff
Garage Sales
Homes / Apts/ Property
Pets
Wanted
Lost & Found
Local Services
Publish your ad

More Front Page Archives

Viewpoints
Opinions/Letters
Basic Rules

RE: Senator Stevens By Jerilyn Lester - While Mr. Glenn may think that the Bridge to Nowhere was pork, the people of Ketchikan think it was the promised bridge. When they put our airport on another island we were promised a bridge. That was 30 years ago and we have not seen it and thanks to people like you who have bridges to everywhere we are probably not going to see it. - More...
Thursday - August 21, 2008

RE: Distancing By Eileen Truitt - In response to the numerous letters Ms. Svenson has written over the past several months harassing the Kanayama Board Members, I wish to clarify some of the misleading information she has been disseminating to the public. First off, there was never a question of her daughter not being smart, or not popular, or any of the other accusations made against others and myself. This is not an individual travel program it is a group program. Students are required to work with the group to build relationships here to make travel successful. The reason Ms. Svenson s daughter was dropped from the program was because she did not quite honestly participate with the group in numerous activities. - More...
Tuesday PM - August 19, 2008

Sen. Stevens By Robert Glenn - I wrote an earlier letter to Sitnews concerning Sen. Stevens. They apparently did not like it and did not print it. So this time I am going to keep in simple. - More...
Tuesday PM - August 19, 2008

The NEW smell of Ketchikan By Kimberly Morton - The sweet smell of summer is here. Walking around there are many humpies starting to change our air into what Ketchikan is known for. But I have been noticing there are more than humpies in the air. - More...
Tuesday PM - August 19, 2008

Media Bias, Age Discrimination, or both? By Jay Jones - The Alaska Human Rights Act, AS 18.80.200, provides: (a) It is determined and declared as a matter of legislative finding that discrimination against an inhabitant of the state because of race, religion, color, national origin, age, sex, physical or mental disability, marital status, changes in marital status, pregnancy, or parenthood is a matter of public concern and that this discrimination not only threatens the rights and privileges of the inhabitants of the state but also menaces the institutions of the state and threatens peace, order, health, safety, and general welfare of the state and its inhabitants. - More...
Tuesday PM - August 19, 2008

Big Tobacco vs. moral values By Jason Hsu - If selling out to Joe Camel were an Olympic event, John McCain would win a gold medal. He hired tobacco lobbyist Charlie Black to be his senior adviser and now opposes FDA regulation of the tobacco industry after years of supporting it. Then McCain joked that cigarette exports to Iran were part of his plot to kill Iranian citizens. - More...
Tuesday - August 19, 2008

What's so humorous? By Jay Jones - No, Mr. Kiffer, blowing a .412 doesn't mean that you should be dead, it means that you are dying a slow death because you have had plenty of practice to get to that point. - More...
Tuesday PM - August 19, 2008

Energy assistance: Yes or No? By Joey J. Tillson - On behalf of all Alaskans incurring the negative affects of the rise of rates for gas, oil, and everything else in our state except our wages, I wish to bring to light a major concern regarding Governor Palin's band-aid for this problem with a $1200.00 stipend to cover the impeding costs. - More...
Sunday - August 17, 2008

REPRESENT ALASKANS By Byron Whitesides - I recently sent the following email to my state representation, Senator Stedman and Representative Johansen . I also forwarded it to Govenor Palin, and received a response from her representative, Jerry Burnett, Administrative Services Director, Alaska Department of Revenue. - More...
Sunday - August 17, 2008

Distancing By Kathleen Svenson - Why is the Ketchikan Gateway Borough School District distancing itself so rapidly and so far from the Ketchikan-Kanayama Exchange Inc.? Perhaps it's because disgruntled students and parents see the District as "the ultimate deep pocket?" - More...
Sunday - August 17, 2008

Crossing Guards - THANKS By Judith Green - WHY do I not take the bypass through town in the morning on my way from Bugge Beach area to Ward Cove area? Because the traffic flow is kept flowing and easy. - More...
Sunday - August 17, 2008

Abandoned Vehicles By Alexis Booth - Thank you to Rodney Dial for clarifying the situation with abandoned vehicles. I think all too often we are quick to judge on why something isn't being done when we feel it should without looking at both sides of the coin. - More...
Sunday - August 17, 2008

Agree with Grilling By Ada Marie Sutton - I completely agree with Mr. Isaac about Sen. Stevens and the others! I really like where his head's at! I just wanted to let him know that there are others who support his opinion!- More...
Sunday - August 17, 2008

More Letters/Viewpoints
Webmail your letter or
Email Your Letter To: editor@sitnews.us

---

Articles & photographs that appear in SitNews may be protected by copyright and may not be reprinted or redistributed without written permission from and payment of required fees to the proper sources.