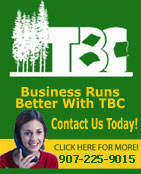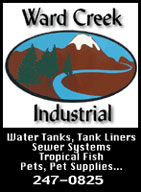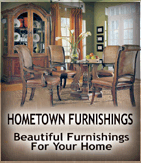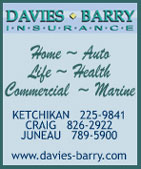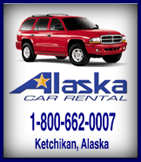 Contact


Webmail Letters


News Tips


Search Sitnews


Copyright Info


Archives
Today's News


Alaska


Ketchikan


Top Stories


U.S. News


U.S. Politics


Stock Watch


Personal Finance


Science News


US Education News


Parenting News


Seniors News


Medical News


Health News


Fitness


Offbeat News


Online Auction News


Today In History


Product Recalls


Obituaries
Quick News Search


Alaska


Ketchikan


SE Alaska


Alaska News Links
Columns - Articles


Dave Kiffer


Fish Factor


Career Success Stories


Parnassus Reviews


Chemical Eye On...


George Pasley


More Columnists
Ketchikan


Our Troops
Historical Ketchikan


June Allen


Dave Kiffer


Louise B. Harrington
Recognition


Match of the Month


Asset Builders
Ketchikan Arts & Events


Ketchikan Museums


KTN Public Library


Parks & Recreation


Chamber
Lifestyles


Home & Garden


Food & Drink


Arts & Culture


Book Reviews


Movie Reviews


Celebrity Gossip
On the Web


Cool Sites


Webmaster Tips


Virus Warnings
Sports


Ketchikan Links


Top Sports News
Public Records


FAA Accident Reports


NTSB Accident Reports


Court Calendar


Court Records Search


Wanted: Absconders


Sex Offender Reg.


Public Notices
Weather, Webcams


Today's Forecast


KTN Weather Data


AK Weather Map


Ketchikan Webcam


SE AK Webcams


Alaska Webcams


AK Earthquakes


Earthquakes
TV Guide


Ketchikan
Ketchikan Phone Book


Yellow Pages


White Pages
Employment


Employment
Government Links


Local Government


State & National


Tuesday
August 19, 2008



Cedar Waxwing
This Cedar Waxwing has a large blueberry in its mouth for her chicks.
Front Page Photo by Jim Lewis: jlewis[at]kpunet.net

Ketchikan: Landing Craft Capzises, Sinks; Recovery effort underway - Recovery efforts continue today following the capsizing and sinking of the landing craft, Saltery Provider, in Saltery Cove early Monday.

The capsized landing craft, Saltery Provider, prior to sinking in Saltery Cove early Monday.
Photograph courtesy U.S.C.G.

The landing craft sank in 30 feet of water, approximately 20 feet from shore. A fuel truck that was located on the deck of the vessel is currently floating free, but remains tangled in the Saltery Provider's cargo boom.

Alaska Commercial Divers are on scene and have initiated a salvage plan for approval to the Coast Guard and Alaska Department of Environmental Conservation. The initial plan involves lightering the fuel off the fuel truck, craning the fuel truck out, and then raising the Saltery Provider at low tide Tuesday evening. The fuel vents of the Saltery Provider have been plugged, however, diesel oil continues to weep from the vessel. The Rudyard Bay has boomed off two adjacent salmon streams prior to laying boom around the Saltery Provider. - More...
Tuesday - August 19, 2008

Southeast Alaska: White House Drops Cruise Ship Proposal - A new U.S. Customs and Border Protection (CPB) rule proposal that would affect Alaska, was rejected by the White House Friday.

The CPB proposed rule under the Passenger Vessel Services Act would have required any foreign-flagged cruise ships that begin and end their trips in U.S. ports to spend at least one day in foreign ports for every two days in U.S. ports.

Senator Ted Stevens (R-Alaska) actively voiced his strong opposition to imposing this new U.S. Customs and Border Protection (CPB) rule on Alaska. Stevens said, "I made sure that the voices of Alaskans were heard, and I appreciate that the White House ultimately agreed with Alaskans." Stevens said, "The economy of Southeast Alaska relies heavily on tourism, and this rule would have cut the number of cruise ships coming to Southeast, and the time tourists would get to spend in our ports. I spent lots of time explaining the impacts of these changes to Secretary Chertoff." - More...
Tuesday - August 19, 2008

Southeast Alaska: Forest Service, Local Conservation Groups Resolve Timber Sale Appeal ; Deal means less trees cut but timber likely to go to local mills - Working together, the U.S. Forest Service, Southeast Alaska Conservation Council and the Sitka Conservation Society have resolved the conservation groups' appeal of the proposed Iyouktug timber sale on Chichagof Island near Hoonah, in the Tongass National Forest.

Under the agreement, the Forest Service will delay offering expensive helicopter logging sale units, and four units in a roadless area. The agency will first offer more economical, non-helicopter units designed for smaller timber operators. The Forest Service also agreed to modify some units to lessen the impact of logging on fish, bear and deer habitat. In return, the conservation groups will not challenge the sale until or unless the delayed units are offered.

"We hope the success from working together on this sale leads to a new, more collaborative and community-based way of managing theTongass," said Russell Heath, SEACC's Executive Director. "The Forest Service gets a sale out the door, the local mills get access to the timber they need and the community gets a healthier forest for hunting, fishing and recreation."

The agreement is a direct result of the groundwork and relationship building fostered through the Tongass Futures Roundtable, a 35-member group brought together two years ago by The Nature Conservancy. That's according to Forrest Cole, Supervisor for the 17-million-acre Tongass. - More...
Tuesday - August 19, 2008

Southeast Alaska: Sealaska Infuses Millions into Southeast Economy - According to a new report, Sealaska Corporation, Sealaska Timber Corporation and the Sealaska Heritage Institute spent a combined $41 million in 2007 in Southeast, Alaska. The report, The Impact of Sealaska Corporation on the Southeast Alaska Economy, was recently released by the McDowell Group, based in Juneau, Alaska.

Headquartered in Juneau, Sealaska represents nearly 20,000 tribal member shareholders. Nearly half live in Southeast.

Payroll and the purchase of goods and services contributed to the spending throughout the region. According to the report, 350 businesses or organizations in 19 Southeast communities benefited from the Native Corporation's related activities in 2007.

"Sealaska's contribution to the region's economy is vital and the report illustrates the importance of Sealaska's success within the region." said Sealaska President & CEO Chris E. McNeil, Jr.

McNeil emphasized that there are significant challenges in sustaining an economy in Southeast. "Sealaska is committed to diversifying the economy and creating new business opportunities. Sealaska's land legislation is one opportunity to build an economic platform," he said. "We see this as the biggest economic stimulus package for the region. Nearly half of our shareholders call Southeast home and we want a vibrant region where there is opportunity to thrive both in the rural and urban communities." - More...
Tuesday - August 19, 2008

Health - Fitness: Parents' precription drugs pose risk to teens By ELIZABETH FERNANDEZ - Parents who don't safeguard their medications are putting their teen-agers at serious risk of addiction to prescription drugs, according to a national survey.

The survey, released Thursday by the National Center on Addiction and Substance Abuse, found that parents are dropping the ball on preventing their kids from using drugs, drinking and smoking. Teen-agers surveyed said it's easier to buy narcotics than beer. Nearly half the 17-year-olds in the survey said they have at least one friend who abuses prescription drugs.

By overlooking the dangers posed in the medicine cabinet, parents in effect become "passive pushers," said Joseph Califano Jr., chairman and president of the center. The study surveyed 1,002 youths ages 12 to 17 along with more than 300 of their parents between April and June.

The study found that more than a third of the prescription drugs illegally obtained by teens came from their homes.

Health experts not involved in the survey agree that teen-agers raiding the family medicine cabinet are a growing problem -- many youths quickly become hooked on such powerful opiates as Vicodin and OxyContin. Studies show that opiates trail only marijuana as the most commonly abused class of illegal drugs among adolescents.

While illegal drug use among teen-agers has dropped by 25 percent since 2001, the number of teens using Vicodin has not budged, and the number of teens using OxyContin has risen by 25 percent, according to statistics kept by the Office of National Drug Control Policy. - More...
Tuesday - August 19, 2008

Personal Finance: Little-known provisions of housing bill By KATHLEEN PENDER - Like any 700-page bill that is passed in a rush, the Housing and Economic Recovery Act of 2008, signed by President Bush last month, is loaded with fine print that will take a while to emerge.

The law, originally designed to stimulate the housing industry and forestall foreclosures, morphed into a giant federal bailout of Fannie Mae and Freddie Mac. To chink away at the enormous cost, it includes a few revenue raisers. It also includes the usual assortment of pork-barrel perks, such as a tax break for a Canadian railcar manufacturer that is building a plant in Alabama.

Here are some of the bill's less-publicized provisions:

-- Merchant reporting: Starting in 2011, the bank or other company that processes a merchant's debit and credit card transactions must send the Internal Revenue Service a form disclosing the dollar amount of payments the merchant received on those cards each year. The merchant would get a copy of the form, which would be similar to the 1099 forms companies use to report other payments to the IRS.

The same requirement applies to companies that process online payments, such as PayPal and Google Checkout. The rule does not apply to merchants who make 200 or fewer online sales totaling $20,000 or less in one year. - More...
Tuesday - August 19, 2008




Ketchikan Regular Election
October 7, 2008

City Council Candidates Filed

3 Seats open, 3-year term:
Peter R. Ellis (08/12/08)
KJ Harris (08/12/08)
Marty West (08/12/08)
Jason Harris (08/14/08)

1 Seat open, 1-year term
Lew Williams III (08/13/08)

KGB Candidates Filed

Borough Mayor - 3 Year Term
Joe Williams (08/01/08)
Dave Kiffer (08/08/08)

Assembly: 3 year term, 3 seats open:
Justin L. Carro (08/05/08)
John A. Harrington (08/07/08)

School Board: 3 year term, 2 seats open:

Ketchikan

Ketchikan Police Report
AK Troopers Daily Dispatch
Today's Forecast
Satellite
Today's Weather Images
Marine Forecasts
Ketchikan Weather Data
Current AK Weather Map

CLASSIFIEDS

Publish ad
Please select the proper category before posting.




CLASSIFIEDS' CATEGORIES

Announcements and
Help Wanted
For Sale / Free Stuff
Garage Sales
Homes / Apts/ Property
Pets
Wanted
Lost & Found
Local Services
Publish your ad

More Front Page Archives

Viewpoints
Opinions/Letters
Basic Rules

RE: Distancing By Eileen Truitt - In response to the numerous letters Ms. Svenson has written over the past several months harassing the Kanayama Board Members, I wish to clarify some of the misleading information she has been disseminating to the public. First off, there was never a question of her daughter not being smart, or not popular, or any of the other accusations made against others and myself. This is not an individual travel program it is a group program. Students are required to work with the group to build relationships here to make travel successful. The reason Ms. Svenson s daughter was dropped from the program was because she did not quite honestly participate with the group in numerous activities. - More...
Tuesday PM - August 19, 2008

Sen. Stevens By Robert Glenn - I wrote an earlier letter to Sitnews concerning Sen. Stevens. They apparently did not like it and did not print it. So this time I am going to keep in simple. - More...
Tuesday PM - August 19, 2008

The NEW smell of Ketchikan By Kimberly Morton - The sweet smell of summer is here. Walking around there are many humpies starting to change our air into what Ketchikan is known for. But I have been noticing there are more than humpies in the air. - More...
Tuesday PM - August 19, 2008

Media Bias, Age Discrimination, or both? By Jay Jones - The Alaska Human Rights Act, AS 18.80.200, provides: (a) It is determined and declared as a matter of legislative finding that discrimination against an inhabitant of the state because of race, religion, color, national origin, age, sex, physical or mental disability, marital status, changes in marital status, pregnancy, or parenthood is a matter of public concern and that this discrimination not only threatens the rights and privileges of the inhabitants of the state but also menaces the institutions of the state and threatens peace, order, health, safety, and general welfare of the state and its inhabitants. - More...
Tuesday PM - August 19, 2008

Big Tobacco vs. moral values By Jason Hsu - If selling out to Joe Camel were an Olympic event, John McCain would win a gold medal. He hired tobacco lobbyist Charlie Black to be his senior adviser and now opposes FDA regulation of the tobacco industry after years of supporting it. Then McCain joked that cigarette exports to Iran were part of his plot to kill Iranian citizens. - More...
Tuesday - August 19, 2008

What's so humorous? By Jay Jones - No, Mr. Kiffer, blowing a .412 doesn't mean that you should be dead, it means that you are dying a slow death because you have had plenty of practice to get to that point. - More...
Tuesday PM - August 19, 2008

Energy assistance: Yes or No? By Joey J. Tillson - On behalf of all Alaskans incurring the negative affects of the rise of rates for gas, oil, and everything else in our state except our wages, I wish to bring to light a major concern regarding Governor Palin's band-aid for this problem with a $1200.00 stipend to cover the impeding costs. - More...
Sunday - August 17, 2008

REPRESENT ALASKANS By Byron Whitesides - I recently sent the following email to my state representation, Senator Stedman and Representative Johansen . I also forwarded it to Govenor Palin, and received a response from her representative, Jerry Burnett, Administrative Services Director, Alaska Department of Revenue. - More...
Sunday - August 17, 2008

Distancing By Kathleen Svenson - Why is the Ketchikan Gateway Borough School District distancing itself so rapidly and so far from the Ketchikan-Kanayama Exchange Inc.? Perhaps it's because disgruntled students and parents see the District as "the ultimate deep pocket?" - More...
Sunday - August 17, 2008

Crossing Guards - THANKS By Judith Green - WHY do I not take the bypass through town in the morning on my way from Bugge Beach area to Ward Cove area? Because the traffic flow is kept flowing and easy. - More...
Sunday - August 17, 2008

Abandoned Vehicles By Alexis Booth - Thank you to Rodney Dial for clarifying the situation with abandoned vehicles. I think all too often we are quick to judge on why something isn't being done when we feel it should without looking at both sides of the coin. - More...
Sunday - August 17, 2008

Agree with Grilling By Ada Marie Sutton - I completely agree with Mr. Isaac about Sen. Stevens and the others! I really like where his head's at! I just wanted to let him know that there are others who support his opinion!- More...
Sunday - August 17, 2008

Crossing Guards By Chris Elliott - I drive through town on my way to work every morning and want to say Thank You to the crossing guards who smile and interact pleasantly with the tourists and with us locals. - More...
Wednesday - August 13, 2008

Abandoned Vehicles By Rodney Dial - The Troopers share Mr. Johnson's concerns regarding abandoned vehicles, and we to want them removed as soon as possible. If it were as simple as filing charges we would do so in every instance. - More...
Wednesday - August 13, 2008

Moser Bay trail By Kathy Paulson - A word of thanks: I like to offer an overdue thank you Mike Sallee for the cedar chip trail behind our lot at Moser Bay. - More...
Wednesday - August 13, 2008

Unsung Heroes By Dave Hull - To the unsung heroes who stopped to help an accident victim near Fire Station 8 on August 11th: Just about noon on August 11, 2008, there was a vehicle accident just below Fire Station 8 at 13110 North Tongass Highway. I first became aware of the situation when a gentleman, a little short of breath from running up the driveway, entered the station and told me there was a car in the ditch just below us. Upon my arrival I found several people attending to the driver of the vehicle, keeping the driver calm and not allowing the driver to move. - More...
Monday - August 11, 2008

Why are we stuck on only selling unfinished raw products? By Ed Brown - Why are we stuck on only selling unfinished raw products ? Our shortsighted leadership can result in AK squandering its jobs and abundant resources. Where is the leadership from our federal and state delegations? Especially when it comes to our reversing the squandering our states resources? - More...
Monday - August 11, 2008

Another whipple Creek "Prize" By A. M. Johnson - Well I did it! I stopped at the Alaska Trooper's office to voice my concern at a new "Arrival" at the Whipple Creek pull out. A Cherokee Jeep, Ak Lic: EPP299 black and full of junk has been parked there after it sat at the entry of the mobile home park for a few days prior. - More...
Monday - August 11, 2008

More Letters/Viewpoints
Webmail your letter or
Email Your Letter To: editor@sitnews.us

---

Articles & photographs that appear in SitNews may be protected by copyright and may not be reprinted or redistributed without written permission from and payment of required fees to the proper sources.