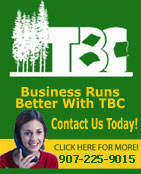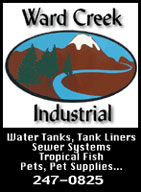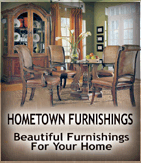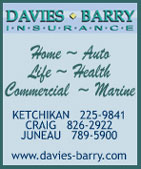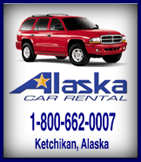 Contact


Webmail Letters


News Tips


Search Sitnews


Copyright Info


Archives
Today's News


Alaska


Ketchikan


Top Stories


U.S. News


U.S. Politics


Stock Watch


Personal Finance


Science News


US Education News


Parenting News


Seniors News


Medical News


Health News


Fitness


Offbeat News


Online Auction News


Today In History


Product Recalls


Obituaries
Quick News Search


Alaska


Ketchikan


SE Alaska


Alaska News Links
Columns - Articles


Dave Kiffer


Fish Factor


Career Success Stories


Parnassus Reviews


Chemical Eye On...


George Pasley


More Columnists
Ketchikan


Our Troops
Historical Ketchikan


June Allen


Dave Kiffer


Louise B. Harrington
Recognition


Match of the Month


Asset Builders
Ketchikan Arts & Events


Ketchikan Museums


KTN Public Library


Parks & Recreation


Chamber
Lifestyles


Home & Garden


Food & Drink


Arts & Culture


Book Reviews


Movie Reviews


Celebrity Gossip
On the Web


Cool Sites


Webmaster Tips


Virus Warnings
Sports


Ketchikan Links


Top Sports News
Public Records


FAA Accident Reports


NTSB Accident Reports


Court Calendar


Court Records Search


Wanted: Absconders


Sex Offender Reg.


Public Notices
Weather, Webcams


Today's Forecast


KTN Weather Data


AK Weather Map


Ketchikan Webcam


SE AK Webcams


Alaska Webcams


AK Earthquakes


Earthquakes
TV Guide


Ketchikan
Ketchikan Phone Book


Yellow Pages


White Pages
Employment


Employment
Government Links


Local Government


State & National


Sunday
August 17, 2008



Ditched in the Tongass Narrows
Ketchikan diver Brian Short is pictured with a Cessna T210 which ditched about 5.4 miles west-northwest of Ketchikan in the Tongass Narrows on August 1st following a complete loss of engine power while coming in for a landing, The pilot and passenger escaped the plane before it sunk. The airplane was operated by a private certificated pilot who was not injured. The sole passenger received minor injuries due to hypothermia. According to the NTSB report, the pilot ran out of fuel and ditched the airplane in about 50 feet of water near Vallenar Point. Ketchikan Flight Service Station (FSS) personnel directed local float-equipped airplanes toward the area of the accident, and they picked up the two occupants.
Front Page Photo By Mike Kurth

A Taquan Dehavilland Beaver that crashed in Misty Fjords on July 24, 2007
Photograph courtesy Alaska State Troopers

Ketchikan: Pilot & FAA Faulted in 2007 Misty Fjords Fatal Plane Crash - The National Transportation Safety Board released its probable cause findings for the plane crash near Ketchikan that killed five people on July 24, 2007. The Taquan Dehavilland Beaver crashed in Misty Fjords about 40 miles northeast of Ketchikan during a flight-seeing tour.

Killed were the pilot, Joseph Campbell, 56, and two married couples who were passengers on the Sun Princess: William F. Eddy and Jeanne J. Eddy, both 59, of Jacksonville, Fla., and Paul J. McManus, 60, and his wife, Marianne M. McManus, 56, of Massachusetts. Mrs. McManus and Mrs. Eddy were sisters.

In the report released August 13, 2008, the National Transportation Safety board determined the probable cause of this accident as pilot Joseph Campbell's decision to continue under visual flight rules into an area of instrument metrological conditions. Contributing to the accident was the pilot's inadequate weather evaluation, and the Federal Aviation's inadequate surveillance of the commercial air tour operator. - More...
Sunday - August 17, 2008

Saxman: Community Development Grant Helps Provide Back to School Supplies - A Community Development Grant from First Bank of Ketchikan is assisting the Organized Village of Saxman's "Back to School Supplies Drive" in providing back to school supplies for low to moderate income students. Winona Wallace, Tribal Administrator, said the goal of Saxman's "Back to School Supplies Drive" is to give all Saxman students a chance to start the 2008-2009 school year right and begin on equal ground on the first day of school.

Backpacks with school supplies for Saxman's K-5th graders will be distributed on Wednesday, August 20, 2008 at 6:00 pm -- and for 6-12 graders on Thursday, August 21, 2008, at 6:00 pm.
Photo courtesy Organized Village of Saxman

Wallace said First Bank joined the tribal government in ensuring that each student be able to start the school year with the necessary supplies to achieve success. Through a Community Development Grant, First Bank is assisting in promoting educational opportunities for low-income and at-risk students. First Bank's generous donation will provide school supplies for 38 families in Saxman in grades K-12th said Wallace. - More...
Sunday - August 17, 2008

Fish Factor: Salmon spawned push to statehood; "High-libut" prices; & Chemicals and fish don't mix By LAINE WELCH - Next year marks Alaska's 50th anniversary of becoming a state, and amidst all the hoopla, people are surprised to learn that it was salmon that spawned the push to statehood.

"One of the main reasons the territory was purchased from the Russians back in 1867 was because people knew that what some called 'Seward's Icebox' was actually packed with fish," said fisheries historian Bob King. "Spurred on by cod interests from Seattle, the industry was very quick to move in. Commercial fishing was Alaska's first industry."

King is chronicling the importance of commercial fishing in Alaska's history as part of a 50th anniversary project by the Dept. of Fish and Game. It was salmon, he says, that drove the push.

"The canned salmon plants started in the 1870s and by the early 20th century, canned salmon was the largest industry in the state and generated 80% of the territorial tax revenues. It had a position in the state economy that oil enjoys today," King said. - More...
Sunday - August 17, 2008

Alaska: Alaska Man Sentenced to 30 Years in Prison on Sex Trafficking and Drug Charges - An Alaska man was sentenced Friday to 30 years in prison for sex trafficking of minors and adults, as well as drug trafficking offenses, Acting Assistant Attorney General Matthew Friedrich of the Criminal Division and U.S. Attorney Nelson P. Cohen of the District of Alaska announced.

Don Arthur Webster Jr., 51, also known as "Jerry Starr," was sentenced by Senior U.S. District Court Judge H. Russel Holland. In addition to his prison sentence, Webster was ordered to serve a lifetime of supervised release following his release from prison.

Webster was convicted on Feb. 5, 2008 , of 28 counts in the first sex trafficking trial in the District of Alaska. After 11 days of testimony, the jury found Webster guilty on two counts of sex trafficking of a minor; nine counts of sex trafficking of adults by force, fraud or coercion; two counts of distributing crack cocaine to a pregnant woman; four counts of distributing crack cocaine to individuals under the age of 21; and eight counts of distributing crack cocaine. Webster was also convicted of one count of maintaining a premises for the purpose of manufacturing and distributing crack cocaine, and one count of manufacturing crack cocaine.

"This defendant preyed on the most vulnerable among us to make a fast buck. Using fear, violence and intimidation, he forced women and children into the tragic world of prostitution and drugs," said Acting Assistant Attorney General Matthew Friedrich. "The prison sentence handed down today denies Webster the freedom he denied his victims, and those who commit similar crimes should expect to be prosecuted." - More...
Sunday - August 17, 2008

Science - Technology: Scientists alarmed by ocean dead-zone growth By DAVID PERLMAN - Dead zones where fish and most marine life can no longer survive are spreading across the continental shelves of the world's oceans at an alarming rate as oxygen vanishes from coastal waters, scientists reported this week.

The scientists place the problem on runoff of chemical fertilizers in rivers and fallout from burning fossil fuels, and they estimate there are now more than 400 dead zones along 95,000 square miles of the seas -- an area more than half the size of California.

The number of those areas has nearly doubled every decade since the 1960s, said Robert J. Diaz, a biological oceanographer at the Virginia Institute of Marine Science.

Diaz and Rutger Rosenberg, a marine ecologist at Sweden's Goteborg University, have just completed a global survey of the imperiled areas, and their report appears in the journal Science.

The phenomenon that drives life away from so many coastal habitats is called hypoxia -- the lack of enough oxygen in bottom waters for fish and other valuable marine life to thrive, the report notes. - More...
Sunday - August 17, 2008

Columns - Commentary

Dave Kiffer: Is Ketchikan Still High In "Spirits? - It was their first visit back to K-Town since the early 1980s.

"Where are all the bars?" They asked.

"Where's the T-bird, the Pioneer, The Rainbird, The Frontier, The Alaska, The Shamrock?"

Where indeed?

Ketchikan has changed a lot in the last 20 years.

Remember when the joke was that Ketchikan had more bars than churches?

Now it has more jewelry stores than both bars and churches combined.

But - as usual - I digress.

Ketchikan is probably no longer "the drinkin" capitol of the US of A.

But once it was.

Back in the 1970s and 1980s, Ketchikan had the highest per capita number of liquor licenses of anyplace in the country. State agencies determined that the city had the highest rate of alcoholism in the state. - More...
Sunday - August 17, 2008

Preston MacDougall: Chemical Eye on Great Olympians - Sports writers have crowned American swimming sensation Michael Phelps as the "Greatest Olympian of All Time". He swims like a fish all right, but I'm not sure if this title holds water.

The Attorney General, in something less than enforcer mode, recently said that "not every violation of the law is a crime". In that same semantic spirit, the most Olympic gold medals does not the greatest Olympian make. Perhaps? Certainly. But necessarily? No.

Even among modern Olympians, there are athletes who have won gold in more than a single sport - sports being more general than events. Jesse Owens is a famous example, taking gold in running and jumping, in addition to Nazi humiliation.

But to lay claim to the "greatest Olympian ever", one must also consider the eleven centuries of Olympic games in Ancient Greece. There are many storied athletes that inspired the scribes of their day, such as the wrestler Milo of Kroton, who was a six-time Olympic victor in the most physical of all sports.

But to stretch credulity even more than Michael Mukasey, what about the superhuman Twelve Olympians of the Greek pantheon? I hear that Poseidon was quite a swimmer. - More...
Sunday - August 17, 2008




Ketchikan Regular Election
October 7, 2008

City Council Candidates Filed

3 Seats open, 3-year term:
Peter R. Ellis (08/12/08)
KJ Harris (08/12/08)
Marty West (08/12/08)
Jason Harris (08/14/08)

1 Seat open, 1-year term
Lew Williams III (08/13/08)

KGB Candidates Filed

Borough Mayor - 3 Year Term
Joe Williams (08/01/08)
Dave Kiffer (08/08/08)

Assembly: 3 year term, 3 seats open:
Justin L. Carro (08/05/08)
John A. Harrington (08/07/08)

School Board: 3 year term, 2 seats open:

Ketchikan

Ketchikan Police Report
AK Troopers Daily Dispatch
Today's Forecast
Satellite
Today's Weather Images
Marine Forecasts
Ketchikan Weather Data
Current AK Weather Map

CLASSIFIEDS

Publish ad
Please select the proper category before posting.




CLASSIFIEDS' CATEGORIES

Announcements and
Help Wanted
For Sale / Free Stuff
Garage Sales
Homes / Apts/ Property
Pets
Wanted
Lost & Found
Local Services
Publish your ad

More Front Page Archives

Viewpoints
Opinions/Letters
Basic Rules

Energy assistance: Yes or No? By Joey J. Tillson - On behalf of all Alaskans incurring the negative affects of the rise of rates for gas, oil, and everything else in our state except our wages, I wish to bring to light a major concern regarding Governor Palin's band-aid for this problem with a $1200.00 stipend to cover the impeding costs. - More...
Sunday - August 17, 2008

REPRESENT ALASKANS By Byron Whitesides - I recently sent the following email to my state representation, Senator Stedman and Representative Johansen . I also forwarded it to Govenor Palin, and received a response from her representative, Jerry Burnett, Administrative Services Director, Alaska Department of Revenue. - More...
Sunday - August 17, 2008

Distancing By Kathleen Svenson - Why is the Ketchikan Gateway Borough School District distancing itself so rapidly and so far from the Ketchikan-Kanayama Exchange Inc.? Perhaps it's because disgruntled students and parents see the District as "the ultimate deep pocket?" - More...
Sunday - August 17, 2008

Crossing Guards - THANKS By Judith Green - WHY do I not take the bypass through town in the morning on my way from Bugge Beach area to Ward Cove area? Because the traffic flow is kept flowing and easy. - More...
Sunday - August 17, 2008

Abandoned Vehicles By Alexis Booth - Thank you to Rodney Dial for clarifying the situation with abandoned vehicles. I think all too often we are quick to judge on why something isn't being done when we feel it should without looking at both sides of the coin. - More...
Sunday - August 17, 2008

Agree with Grilling By Ada Marie Sutton - I completely agree with Mr. Isaac about Sen. Stevens and the others! I really like where his head's at! I just wanted to let him know that there are others who support his opinion!- More...
Sunday - August 17, 2008

Crossing Guards By Chris Elliott - I drive through town on my way to work every morning and want to say Thank You to the crossing guards who smile and interact pleasantly with the tourists and with us locals. - More...
Wednesday - August 13, 2008

Abandoned Vehicles By Rodney Dial - The Troopers share Mr. Johnson's concerns regarding abandoned vehicles, and we to want them removed as soon as possible. If it were as simple as filing charges we would do so in every instance. - More...
Wednesday - August 13, 2008

Moser Bay trail By Kathy Paulson - A word of thanks: I like to offer an overdue thank you Mike Sallee for the cedar chip trail behind our lot at Moser Bay. - More...
Wednesday - August 13, 2008

Unsung Heroes By Dave Hull - To the unsung heroes who stopped to help an accident victim near Fire Station 8 on August 11th: Just about noon on August 11, 2008, there was a vehicle accident just below Fire Station 8 at 13110 North Tongass Highway. I first became aware of the situation when a gentleman, a little short of breath from running up the driveway, entered the station and told me there was a car in the ditch just below us. Upon my arrival I found several people attending to the driver of the vehicle, keeping the driver calm and not allowing the driver to move. - More...
Monday - August 11, 2008

Why are we stuck on only selling unfinished raw products? By Ed Brown - Why are we stuck on only selling unfinished raw products ? Our shortsighted leadership can result in AK squandering its jobs and abundant resources. Where is the leadership from our federal and state delegations? Especially when it comes to our reversing the squandering our states resources? - More...
Monday - August 11, 2008

Another whipple Creek "Prize" By A. M. Johnson - Well I did it! I stopped at the Alaska Trooper's office to voice my concern at a new "Arrival" at the Whipple Creek pull out. A Cherokee Jeep, Ak Lic: EPP299 black and full of junk has been parked there after it sat at the entry of the mobile home park for a few days prior. - More...
Monday - August 11, 2008

More Letters/Viewpoints
Webmail your letter or
Email Your Letter To: editor@sitnews.us

---

Articles & photographs that appear in SitNews may be protected by copyright and may not be reprinted or redistributed without written permission from and payment of required fees to the proper sources.