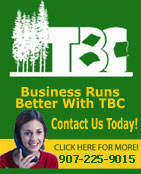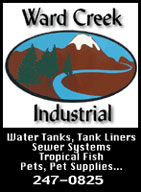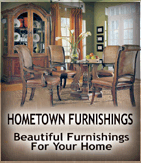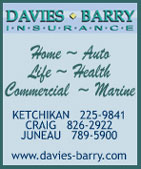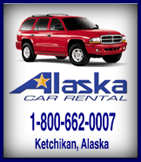 Contact


Webmail Letters


News Tips


Search Sitnews


Copyright Info


Archives
Today's News


Alaska


Ketchikan


Top Stories


U.S. News


U.S. Politics


Stock Watch


Personal Finance


Science News


US Education News


Parenting News


Seniors News


Medical News


Health News


Fitness


Offbeat News


Online Auction News


Today In History


Product Recalls


Obituaries
Quick News Search


Alaska


Ketchikan


SE Alaska


Alaska News Links
Columns - Articles


Dave Kiffer


Fish Factor


Career Success Stories


Parnassus Reviews


Chemical Eye On...


George Pasley


More Columnists
Ketchikan


Our Troops
Historical Ketchikan


June Allen


Dave Kiffer


Louise B. Harrington
Recognition


Match of the Month


Asset Builders
Ketchikan Arts & Events


Ketchikan Museums


KTN Public Library


Parks & Recreation


Chamber
Lifestyles


Home & Garden


Food & Drink


Arts & Culture


Book Reviews


Movie Reviews


Celebrity Gossip
On the Web


Cool Sites


Webmaster Tips


Virus Warnings
Sports


Ketchikan Links


Top Sports News
Public Records


FAA Accident Reports


NTSB Accident Reports


Court Calendar


Court Records Search


Wanted: Absconders


Sex Offender Reg.


Public Notices
Weather, Webcams


Today's Forecast


KTN Weather Data


AK Weather Map


Ketchikan Webcam


SE AK Webcams


Alaska Webcams


AK Earthquakes


Earthquakes
TV Guide


Ketchikan
Ketchikan Phone Book


Yellow Pages


White Pages
Employment


Employment
Government Links


Local Government


State & National


Tuesday
August 26, 2008



Mud Bight Fog
Emerging from the fot is the Coral Princess.
Front Page Photo by LINDA KREIDER

Alaska: Energy Package Signed by Governor - Alaska Governor Sarah Palin signed legislation Monday to help Alaskans combat the high cost of energy. The Governor signed House Bill 4001 and Senate Bill 4002 into law at the home of an Anchorage resident who took advantage of the Alaska Housing Finance Corporation's Weatherization and Home Energy Rebate Program.

Governor Sarah Palin signs HB 4001 and SB 4002 into law. The bills make up the Energy Package recently passed by the legislature, which award qualified Alaskans $1,200 from state surplus to help with rising energy costs, and also appropriate $60 million to AHFC for energy efficient home grants.
Photo courtesy Office of the Governor

SB 4002 uses revenues generated from the state's natural resources to provide a one-time special payment of $1,200 to every Alaskan eligible for the 2008 Permanent Fund dividend. The bill also raises by 50 percent the maximum amount of loans that bulk fuel bridge and bulk fuel revolving loan funds can make to communities and cooperatives. It also suspends the state's motor fuel tax on gasoline, marine fuel, and aviation fuel for a year and strengthens the Power Cost Equalization Program. HB 4001 is the appropriation bill.

"Alaskans who signed up for direct deposit will see these funds on September 12, along with their dividend," said Governor Palin. "In rural Alaska, particularly, many people are facing a choice between feeding their families and heating their homes, and they could use this payment from the state's energy-generated surplus to cover some of those bills."

Carol Geczy's home has been weather-stripped, insulation was added to the attic and crawl space, drafts were sealed and smoke and carbon monoxide detectors were installed. Approximately $5,000 was spent on the home with an expected energy savings of 20 to 30 percent. The improvements were made in part by AHFC's Weatherization Program.

"The Governor's resource rebate, along with AHFC's Weatherization and Home Energy Rebate programs, are putting hundreds of millions of dollars into the hands of Alaskans to help combat high energy costs," said Dan Fauske, AHFC's chief executive officer. "Investing money in making your home more energy efficient is just about the best bang for your buck you can get." - More...
Tuesday - August 26, 2008

Alaska Science: Should birds stay, or should they go? By NED ROZELL - One of my favorite lectures so far in 2008 was by Susan Sharbaugh, senior scientist at the Alaska Bird Observatory and steadfast Seattle Mariners fan. She spoke recently about the strategies birds employ to survive in our upcoming season of darkness and cold, talking about the flighty birds that split, and the hardy few that stay. I thought I knew something about birds, but she kept delivering facts that were new to me. Among them:

This chickadee needs the equivalent of about three peanuts to survive a cold winter's night in Alaska.
Photo by Jim DeWitt.

- Arctic terns, those of the 25,000-mile annual migration from Antarctica to the Arctic and back, can live 35 years.

- Northern wheatears spend their summers with muskoxen and their winters with zebras.

- Blackpoll warblers fly from eastern Canada to South America without stopping.

- One of the many tools birds use to migrate--besides the metal bits in their heads that help them sense Earth's magnetism­is their ability to use infrasound. Infrasound consists of frequencies too low for us to hear. The aurora, volcanoes, underground nuclear detonations, and stormy seas emit infrasound waves. "Birds flying over the Rockies can hear the surf of both the Atlantic and Pacific," Sharbaugh said.

- Sunlight can penetrate birds' skulls and help calibrate their internal clocks.

- Migrating birds are born with an internal compass and a direction in which they have an urge to fly. "That arctic warbler nestling is going to fly from Tangle Lakes to the Philippines by itself," Sharbaugh said.

- Alaska blackcap chickadees are larger than the same species in the Lower 48. "We have Boone and Crockett chickadees," Sharbaugh said. "Chickadees here are about 12 grams; in Seattle they're 8 grams."

- Alaska chickadees have more feathers than Lower 48 chickadees.

- Unlike chickadees farther south, Alaska chickadees have a more elaborate feather structure, with "extra little hooks that grasp together and hold more air."

- Chickadees need the caloric equivalent of about three peanuts to make it through a long winter night, during which they will shiver off the extra weight they gained during the day. - More...
Tuesday - August 26, 2008

Metlakatla: School bell rings By TIM MARSDEN - Monday was the first day of school on Annette Island as remnants of summer began to fade into obscurity. By 8:00 a.m. the hallways of the Richard Johnson elementary are alive with chatter and foot traffic. The excitement of returning to school fills the morning air as small voices exchange stories of recent summer adventures.

Photographed are five-year-old Elijah Caspersen & five-year-old Jourdyn Janes. Both, kindergarteners in Miss. Shannon Dodge' class. Photo taken by .
Front Page Photo by TIM MARSDEN

Elementary Secretary, Jody Caspersen, is no stranger to the commotion of first day activities and welcomes the enthusiasm and zeal, "There are a lot of happy students and parents". said Caspersen, regarding the return of her students from summer vacation. "Everyone's excited to be back - all the students and parents are eager to start the new year". - More...
Tuesday - August 26, 2008

Ketchikan: Arts & Entertainment This Week - This week in Ketchikan, Jam at Steamers! Paul Meyers (of FCP's Jazz Cabaret) is back in town! In honor of his return, many of Ketchikan's wonderful musicians are getting together at Steamers for a big fat jam from 6-9 pm on Wednesday, August 27th. The list includes: Dave Jones, Kim Kleinschmidt, Lynn Caldwell, Karl Richey, Dave Kiffer, Bob Bloom, and Dale Curtis and of course Paul Meyers. Lots of Fun!

Juneau DanceFest. Attention Ketchikan salsa-lovers, tango-freaks, all-around-dance addicts, and fans of live music! The Third Annual Juneau DanceFest will take place August 29th through September 1st, 2008 (Labor Day weekend). There will be a wide variety of dance classes offered during the day, followed by incredible live music in the evenings. Playing the Saturday night dance, is the Grammy-winning Cuban salsa band Maraca. The Seattle swing band Blue 4 Trio will open the festival on Friday night, back for their second DanceFest gig. Instructors include: Colette Hebert and Richard Council of Miami (teaching Argentine Tango); Felix Bambury Webbe of Cuba and Fairbanks (teaching Afro-Cuban and Cuban salsa); Stephanie Griffin of Anchorage (teaching salsa); and Rachel Lidskog of Portland (teaching hustle and swing). Local instructors will offer additional classes in waltz, hula, belly dance, bachata, hip-hop, and more! The evening dances will be highlighted with choreographed dance performances. Please visit www.juneaudancefest.org for additional details. Contact Tim Adair at (907)-789-4690 or tim_dawg@yahoo.com with questions. - More...
Tuesday - August 26, 2008




Ketchikan Regular Election
October 7, 2008

City Council Candidates Filed pdf
KGB Assembly & School Board Candidates Filed (08/25/08)pdf

Ketchikan

Ketchikan Police Report
AK Troopers Daily Dispatch
Today's Forecast
Satellite
Today's Weather Images
Marine Forecasts
Ketchikan Weather Data
Current AK Weather Map

CLASSIFIEDS

Publish ad
Please select the proper category before posting.




CLASSIFIEDS' CATEGORIES

Announcements and
Help Wanted
For Sale / Free Stuff
Garage Sales
Homes / Apts/ Property
Pets
Wanted
Lost & Found
Local Services
Publish your ad

More Front Page Archives

Viewpoints
Opinions/Letters
Basic Rules

Update in Progress

RE: Senator Stevens By Jerilyn Lester - While Mr. Glenn may think that the Bridge to Nowhere was pork, the people of Ketchikan think it was the promised bridge. When they put our airport on another island we were promised a bridge. That was 30 years ago and we have not seen it and thanks to people like you who have bridges to everywhere we are probably not going to see it. - More...
Thursday - August 21, 2008

RE: Distancing By Eileen Truitt - In response to the numerous letters Ms. Svenson has written over the past several months harassing the Kanayama Board Members, I wish to clarify some of the misleading information she has been disseminating to the public. First off, there was never a question of her daughter not being smart, or not popular, or any of the other accusations made against others and myself. This is not an individual travel program it is a group program. Students are required to work with the group to build relationships here to make travel successful. The reason Ms. Svenson s daughter was dropped from the program was because she did not quite honestly participate with the group in numerous activities. - More...
Tuesday PM - August 19, 2008

Sen. Stevens By Robert Glenn - I wrote an earlier letter to Sitnews concerning Sen. Stevens. They apparently did not like it and did not print it. So this time I am going to keep in simple. - More...
Tuesday PM - August 19, 2008

The NEW smell of Ketchikan By Kimberly Morton - The sweet smell of summer is here. Walking around there are many humpies starting to change our air into what Ketchikan is known for. But I have been noticing there are more than humpies in the air. - More...
Tuesday PM - August 19, 2008

Media Bias, Age Discrimination, or both? By Jay Jones - The Alaska Human Rights Act, AS 18.80.200, provides: (a) It is determined and declared as a matter of legislative finding that discrimination against an inhabitant of the state because of race, religion, color, national origin, age, sex, physical or mental disability, marital status, changes in marital status, pregnancy, or parenthood is a matter of public concern and that this discrimination not only threatens the rights and privileges of the inhabitants of the state but also menaces the institutions of the state and threatens peace, order, health, safety, and general welfare of the state and its inhabitants. - More...
Tuesday PM - August 19, 2008

Big Tobacco vs. moral values By Jason Hsu - If selling out to Joe Camel were an Olympic event, John McCain would win a gold medal. He hired tobacco lobbyist Charlie Black to be his senior adviser and now opposes FDA regulation of the tobacco industry after years of supporting it. Then McCain joked that cigarette exports to Iran were part of his plot to kill Iranian citizens. - More...
Tuesday - August 19, 2008

What's so humorous? By Jay Jones - No, Mr. Kiffer, blowing a .412 doesn't mean that you should be dead, it means that you are dying a slow death because you have had plenty of practice to get to that point. - More...
Tuesday PM - August 19, 2008

Energy assistance: Yes or No? By Joey J. Tillson - On behalf of all Alaskans incurring the negative affects of the rise of rates for gas, oil, and everything else in our state except our wages, I wish to bring to light a major concern regarding Governor Palin's band-aid for this problem with a $1200.00 stipend to cover the impeding costs. - More...
Sunday - August 17, 2008

REPRESENT ALASKANS By Byron Whitesides - I recently sent the following email to my state representation, Senator Stedman and Representative Johansen . I also forwarded it to Govenor Palin, and received a response from her representative, Jerry Burnett, Administrative Services Director, Alaska Department of Revenue. - More...
Sunday - August 17, 2008

Distancing By Kathleen Svenson - Why is the Ketchikan Gateway Borough School District distancing itself so rapidly and so far from the Ketchikan-Kanayama Exchange Inc.? Perhaps it's because disgruntled students and parents see the District as "the ultimate deep pocket?" - More...
Sunday - August 17, 2008

Crossing Guards - THANKS By Judith Green - WHY do I not take the bypass through town in the morning on my way from Bugge Beach area to Ward Cove area? Because the traffic flow is kept flowing and easy. - More...
Sunday - August 17, 2008

Abandoned Vehicles By Alexis Booth - Thank you to Rodney Dial for clarifying the situation with abandoned vehicles. I think all too often we are quick to judge on why something isn't being done when we feel it should without looking at both sides of the coin. - More...
Sunday - August 17, 2008

Agree with Grilling By Ada Marie Sutton - I completely agree with Mr. Isaac about Sen. Stevens and the others! I really like where his head's at! I just wanted to let him know that there are others who support his opinion!- More...
Sunday - August 17, 2008

More Letters/Viewpoints
Webmail your letter or
Email Your Letter To: editor@sitnews.us

---

Articles & photographs that appear in SitNews may be protected by copyright and may not be reprinted or redistributed without written permission from and payment of required fees to the proper sources.

August 26th
Primary Election
Results
Click here
Reload or refresh your page to view the latest results.