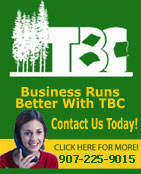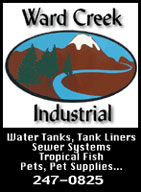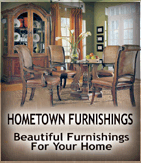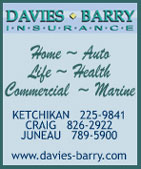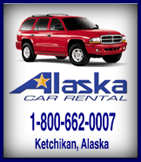 Contact


Webmail Letters


News Tips


Search Sitnews


Copyright Info


Archives
Today's News


Alaska


Ketchikan


Top Stories


U.S. News


U.S. Politics


Stock Watch


Personal Finance


Science News


US Education News


Parenting News


Seniors News


Medical News


Health News


Fitness


Offbeat News


Online Auction News


Today In History


Product Recalls


Obituaries
Quick News Search


Alaska


Ketchikan


SE Alaska


Alaska News Links
Columns - Articles


Dave Kiffer


Fish Factor


Career Success Stories


Parnassus Reviews


Chemical Eye On...


George Pasley


More Columnists
Ketchikan


Our Troops
Historical Ketchikan


June Allen


Dave Kiffer


Louise B. Harrington
Recognition


Match of the Month


Asset Builders
Ketchikan Arts & Events


Ketchikan Museums


KTN Public Library


Parks & Recreation


Chamber
Lifestyles


Home & Garden


Food & Drink


Arts & Culture


Book Reviews


Movie Reviews


Celebrity Gossip
On the Web


Cool Sites


Webmaster Tips


Virus Warnings
Sports


Ketchikan Links


Top Sports News
Public Records


FAA Accident Reports


NTSB Accident Reports


Court Calendar


Court Records Search


Wanted: Absconders


Sex Offender Reg.


Public Notices
Weather, Webcams


Today's Forecast


KTN Weather Data


AK Weather Map


Ketchikan Webcam


SE AK Webcams


Alaska Webcams


AK Earthquakes


Earthquakes
TV Guide


Ketchikan
Ketchikan Phone Book


Yellow Pages


White Pages
Employment


Employment
Government Links


Local Government


State & National


Sunday
August 24, 2008



The Catch
Seiner Sara B and the tender Dorothea.
The Sara B was unloading her catch Saturday evening.
Front Page Photo by CARL THOMPSON

Fish Factor: Offshore oil and gas leases in fishing grounds warily eyed By LAINE WELCH - As Alaska gets primed for more oil and gas development on land and at sea, seafood industry stakeholders are warily eyeing exploration plans amidst the world's most abundant fishing grounds.

The U.S. government has scheduled sales in 2011 of offshore oil and gas leases in Alaska's North Aleutian Basin, a 5.6-million-acre "fish basket" that encompasses most of the southeastern Bering Sea and Bristol Bay.

Ask any Alaskan what they fear most about oil exploration and they will say 'oil spills.' But you'll get a different response from Norwegian fishermen.

"We are not so frightened of the oil coming up, from a blow out. We are more frightened of the seismic. It is something that is out of sight, out of mind," said Nils Myklebust, a 40 year fisherman and spokesman for the Norwegian Fishermen's Association.

Long before the first drop of oil or gas is extracted from the ocean floor, seismic tests are used to gather information about where the fuels might be located. The tests use an array of air guns deployed from special vessels to send explosive shock waves into the sea bed, which can reverberate for thousands of miles. The shots are fired every 10 to 25 seconds, around the clock, for the lifetime of the drilling project.

Mykelbust says oil companies and the Norwegian government have done little research on long term seismic impacts on fisheries, especially on small fish.

"They don't know anything about how seismic is hurting the babies," Mykelbust said in a phone interview from Norway. "Fishermen are very frightened because we see how the fishery has left a big area and we don't know what that means for the future. At the North Sea, the fish are down 39 percent from the oil coming to this day."

Norway's fishing and oil industries have co-existed since the late 1960s, but the feverish quest for new oil sources has sparked territorial clashes. Last year saw a record area covered by seismic surveys on behalf of 21 global petroleum companies, according to the Norwegian Ministry of Fisheries and Coastal Affairs.

The fishermen argue that the increased activity is driving fish away from traditional grounds. Catches of Atlantic pollock in some regions, for example, dropped from 800 tons in 2006 and 2007 to just 83 tons last year.

Mykelbust said Norwegian fishermen are not 'anti-oil,' but he urges Alaska to broaden discussions to include seismic testing and other impacts on the marine environment as the state moves toward offshore exploration.

At Energy & Fisheries workshops convened by Alaska Sea Grant earlier this year in Anchorage and Kodiak, Gregg Nady of Shell Oil said "three dimensional" seismic testing was the preferred method in its "development scenarios" for the North Aleutian Basin area. - More...
Sunday - August 24, 2008

Alaska: Stevens faces 6 seeking U.S. Senate seat for Alaska By SEAN COCKERHAM - Ted Stevens, under indictment and running for his political life, seemed in a solemn mood. Justice Department prosecutors had just made public a series of new claims against him as he campaigns for re-election to the U.S. Senate.

"History takes care of itself," Stevens said in an interview last week, as he reflected on what all this could mean for his legacy. "Others will judge what I've done and what I may have done they don't like.

"I like to read history, but it's not my thing to write it. I don't keep diaries, I don't do all that. That's probably one of my problems now, that I don't keep diaries," Stevens said.

Stevens, the 84-year-old U.S. senator who has shaped modern Alaska history more than anyone else, faces voters on Tuesday for the first time since his indictment on federal felony charges of failing to disclose more than $250,000 in gifts.

Stevens has six challengers in Tuesday's Republican primary, including:

-- Dave Cuddy, former state legislator, scion of a prominent local banking family, former president of First National Bank of Anchorage, and a land developer who has a small Texas B-movie film studio.

-- Vic Vickers, a lawyer and former bank regulator who has a Florida-based maritime company.

-- Rick Sikma of North Pole, a pastor who is taking a leave of absence to run on an ethics platform.

-- Michael Corey, an Anchorage attorney.

-- Jerry Heikes, a Palmer carpenter/drywall worker.

-- Rich Wanda of Anchorage, who did not respond to a Daily News request for information and does not appear to have a campaign Web site.

Polls indicate Stevens, who says he is innocent, goes into Tuesday's election maintaining heavy support among Alaska Republican primary voters. His challengers suggest otherwise and argue that, even if he can win the primary, Democrat Mark Begich will beat him in the November general election. The primary is open to registered Republicans and those not registered with any party.

The two most visible opponents against Stevens are Cuddy and Vickers.

"It is an election like no other. The Republican Party is in just a huge disarray right now," said Cuddy. "The corruption investigations have caused people just to rethink what they're going to be doing. I think the vast majority of voters today don't know how they're going to vote." - More...
Sunday - August 24, 2008

Alaska: Division of Elections Clarifies Absentee Voting Instructions Error - The Alaska Division of Elections mailed over 23,000 ballots to voters for the Primary Election. Each time ballots are mailed, the Division includes instructions that inform voters how to return the ballot. There are two different sets of instructions ­ one being instructions for voters who need to submit a photocopy of their identification.

Some of the ballots with the instructions informing voters to include a photocopy of their identification were inadvertently sent to voters who do not need to supply the photocopy of identification. The photocopy identification requirement applied to just 27 voters; the Division is contacting these voters to inform them that the instructions were, in fact, for them.

All other absentee voters who were sent ballots with the additional requirement were sent a follow-up letter letting them know the extra identification requirements mentioned in the instructions do not apply to them. These voters simply have to: 1) sign the return ballot envelope; 2) provide one identifier, such as their voter number, birth date, Alaska driver's license number or last 4 digits of their Social Security number; and 3) have their signature witnessed by an authorized official or a person over the age of 18.

The extra identification requirements do not apply to voters who have voted in previous elections in Alaska who have an Alaska driver's license or State ID card or to voters who have a voter ID card. - More...
Sunday - August 24, 2008

Alaska: Student's Design to be Featured on Alaska Airlines Plane; Children invited to submit designs in honor of state's 50th anniversary - Alaska Airlines is inviting school-age children from throughout the state to enter its "Paint the Plane" contest to create artwork to adorn an Alaska Airlines Boeing 737-400 jet in honor of the state's 50th anniversary in 2009.

Students in grades kindergarten through 12 from public, private and home schools in the state of Alaska can submit designs that best capture the theme of "The Spirit of Alaska." A final selection panel comprised of artists and other dignitaries from throughout Alaska will select the winning design, which will be revealed Jan. 3, 2009, the date commemorating Alaska's statehood.

The student with the winning design, as well as a finalist from each grade level, will receive a trip to Disneyland Resort. In all, 13 trips for four to Disneyland Resort - including round-trip airfare, hotel accommodations and tickets to the park - will be awarded.

"We are thrilled to celebrate the state's anniversary in such a dramatic way," said Bill MacKay, Alaska Airlines' senior vice president for the state of Alaska. "We are incredibly proud that our aircraft bear the state's name, and this plane will no doubt have a very special place in our hearts."

"What better way to celebrate our great state's past than to join Alaska Airlines to create a flying mural inspired by our state's future - our children," Governor Palin said. "With more than 150,000 school-aged children who can participate, we hope to receive many varied and wonderful designs to commemorate our state's history." - More...
Sunday - August 24, 2008




2008 Primary Election
August 26th

Ketchikan Regular Election
October 7, 2008

Ketchikan

CLASSIFIEDS

Publish ad
Please select the proper category before posting.




CLASSIFIEDS' CATEGORIES

Announcements and
Help Wanted
For Sale / Free Stuff
Garage Sales
Homes / Apts/ Property
Pets
Wanted
Lost & Found
Local Services
Publish your ad

Viewpoints
Opinions/Letters
Basic Rules

Update in Progress

RE: Senator Stevens By Jerilyn Lester - While Mr. Glenn may think that the Bridge to Nowhere was pork, the people of Ketchikan think it was the promised bridge. When they put our airport on another island we were promised a bridge. That was 30 years ago and we have not seen it and thanks to people like you who have bridges to everywhere we are probably not going to see it. - More...
Thursday - August 21, 2008

RE: Distancing By Eileen Truitt - In response to the numerous letters Ms. Svenson has written over the past several months harassing the Kanayama Board Members, I wish to clarify some of the misleading information she has been disseminating to the public. First off, there was never a question of her daughter not being smart, or not popular, or any of the other accusations made against others and myself. This is not an individual travel program it is a group program. Students are required to work with the group to build relationships here to make travel successful. The reason Ms. Svenson s daughter was dropped from the program was because she did not quite honestly participate with the group in numerous activities. - More...
Tuesday PM - August 19, 2008

Sen. Stevens By Robert Glenn - I wrote an earlier letter to Sitnews concerning Sen. Stevens. They apparently did not like it and did not print it. So this time I am going to keep in simple. - More...
Tuesday PM - August 19, 2008

The NEW smell of Ketchikan By Kimberly Morton - The sweet smell of summer is here. Walking around there are many humpies starting to change our air into what Ketchikan is known for. But I have been noticing there are more than humpies in the air. - More...
Tuesday PM - August 19, 2008

Media Bias, Age Discrimination, or both? By Jay Jones - The Alaska Human Rights Act, AS 18.80.200, provides: (a) It is determined and declared as a matter of legislative finding that discrimination against an inhabitant of the state because of race, religion, color, national origin, age, sex, physical or mental disability, marital status, changes in marital status, pregnancy, or parenthood is a matter of public concern and that this discrimination not only threatens the rights and privileges of the inhabitants of the state but also menaces the institutions of the state and threatens peace, order, health, safety, and general welfare of the state and its inhabitants. - More...
Tuesday PM - August 19, 2008

Big Tobacco vs. moral values By Jason Hsu - If selling out to Joe Camel were an Olympic event, John McCain would win a gold medal. He hired tobacco lobbyist Charlie Black to be his senior adviser and now opposes FDA regulation of the tobacco industry after years of supporting it. Then McCain joked that cigarette exports to Iran were part of his plot to kill Iranian citizens. - More...
Tuesday - August 19, 2008

What's so humorous? By Jay Jones - No, Mr. Kiffer, blowing a .412 doesn't mean that you should be dead, it means that you are dying a slow death because you have had plenty of practice to get to that point. - More...
Tuesday PM - August 19, 2008

Energy assistance: Yes or No? By Joey J. Tillson - On behalf of all Alaskans incurring the negative affects of the rise of rates for gas, oil, and everything else in our state except our wages, I wish to bring to light a major concern regarding Governor Palin's band-aid for this problem with a $1200.00 stipend to cover the impeding costs. - More...
Sunday - August 17, 2008

REPRESENT ALASKANS By Byron Whitesides - I recently sent the following email to my state representation, Senator Stedman and Representative Johansen . I also forwarded it to Govenor Palin, and received a response from her representative, Jerry Burnett, Administrative Services Director, Alaska Department of Revenue. - More...
Sunday - August 17, 2008

Distancing By Kathleen Svenson - Why is the Ketchikan Gateway Borough School District distancing itself so rapidly and so far from the Ketchikan-Kanayama Exchange Inc.? Perhaps it's because disgruntled students and parents see the District as "the ultimate deep pocket?" - More...
Sunday - August 17, 2008

Crossing Guards - THANKS By Judith Green - WHY do I not take the bypass through town in the morning on my way from Bugge Beach area to Ward Cove area? Because the traffic flow is kept flowing and easy. - More...
Sunday - August 17, 2008

Abandoned Vehicles By Alexis Booth - Thank you to Rodney Dial for clarifying the situation with abandoned vehicles. I think all too often we are quick to judge on why something isn't being done when we feel it should without looking at both sides of the coin. - More...
Sunday - August 17, 2008

Agree with Grilling By Ada Marie Sutton - I completely agree with Mr. Isaac about Sen. Stevens and the others! I really like where his head's at! I just wanted to let him know that there are others who support his opinion!- More...
Sunday - August 17, 2008

More Letters/Viewpoints
Webmail your letter or
Email Your Letter To: editor@sitnews.us

---

Articles & photographs that appear in SitNews may be protected by copyright and may not be reprinted or redistributed without written permission from and payment of required fees to the proper sources.