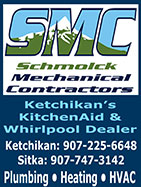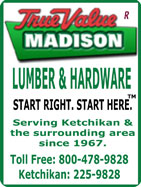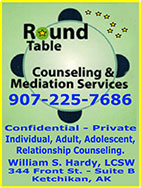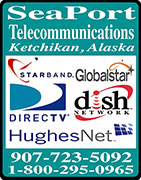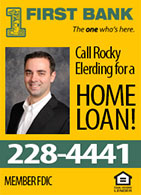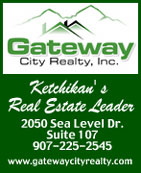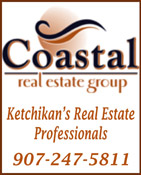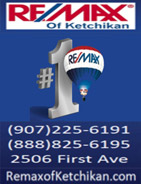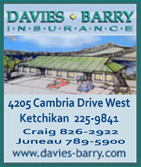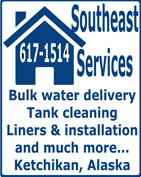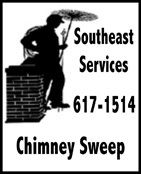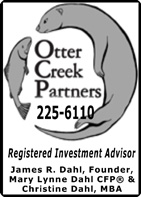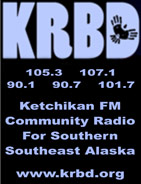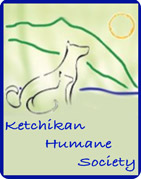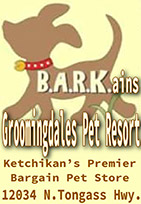 Contact


Call 617-9696


Webmail Letters


News Tips


Copyright Info


Archives
Quick News Search


Alaska


Ketchikan


SE Alaska


Alaska News Links
Columns - Articles


Dave Kiffer


Fish Factor


Money Matters
Historical Ketchikan


June Allen


Dave Kiffer


Louise B. Harrington
Ketchikan Arts & Events


Ketchikan Arts


Ketchikan Museums


KTN Public Library
Sports


Ketchikan Links
Public Records


FAA Accident Reports


NTSB Accident Reports


Court Calendar


Recent Filings & Case Dispositions


Court Records Search


Wanted: Absconders


Sex Offender Reg.


Public Notices
Weather, Webcams


Today's Forecast


KTN Weather Data


AK Weather Map


AK Weathercams


AK Earthquakes

TV Guide


Ketchikan
Ketchikan Phone Book


Yellow Pages


White Pages
Government Links


Local Government


State & National

Herring Cove: Black Bears
Front Page Photo By CINDY BALZER ©2015
Click Here to express your appreciation to the photographer and select your Favorite Front Page Photo(s) of the Month
(Submit your photograph to be featured on the SitNews' front page. Email photo to editor@sitnews.us include your name and a brief photo description.)

Southeast Alaska: Thorne Bay Teen Succumbes to Critical Injuries Month After Collision By MARY KAUFFMAN - Approximately a month after being medivaced to Harbor View Hospital in Seattle after sustaining critical injuries in a nearly head-on collision near Klawock, Johnny Bean Botello, 18 of Thorne Bay, succumbed to his critical injuries Friday, according to the King County Medical Examiner's Office in Washington. Botello passed on July 17th, at approximately 7:55 a.m. His next of kin were notified.

Botello, who was originally from Port Protection, lived in Thorne Bay and attended Thorne Bay High School. He worked as a fishing deckhand and enjoyed hunting.

He sustained his critical injuries on June 20th while on his way to work on Prince of Wales Island during a two vehicle collision. The Prince of Wales Post Alaska State Troopers responded to the collision at mile 9 Boundary Road, near Klawock.

Their investigation revealed Botello was operating a 1993 Nissan pickup southbound on Boundary Road when for unknown reasons, Botello crossed the centerline and drove into the northbound lane. Timothy Burns, age 63, of Klawock was operating a 1996 Kenworth Logging Truck northbound on Boundary Road and was stuck nearly head-on by Botello.

Investigation also revealed Botello was not wearing a seatbelt and received injuries that required he be medivaced to Seattle for medical care where he was listed in critical condition. - More...
Sunday PM - July 19, 2015

Fish Factor: Sockeye salmon run: From "bust" to "unbelievable" By LAINE WELCH - The world's biggest sockeye salmon run at Bristol Bay went from "bust" to "unbelievable" in one week.

Landings last week broke records every day for five days for that time frame, bringing the total sockeye catch to nearly 28 million fish on an unusually long-tailed run - and the reds were still coming on strong.

That had overloaded processors scurrying to replace workers they'd sent home the previous week when the big forecasted run was deemed a no show. The late surge of sockeyes also left many fishermen frustrated with limits to their catches, while tenders were trekking the abundance of reds to other regions for processing. It remains to be seen how long the run will last, and if it will produce the 38 million projected catch.

Bristol Bay's sockeye catch can add up to nearly two-thirds of Alaska's total salmon fishery value. Going into the season, buyers were bracing for another huge sockeye haul amid freezers and shelves still full of fish from last year's big haul. Now, the uncertainty has put any updated price indications on hold until buyers see how the Bay run plays out. Market reports from the U.S., Japan and Europe say most buyers are waiting for the majors, such as Trident and Ocean Beauty, to make large volume sockeye purchases before sales prices will start to surface and settle out.

For more than a month, unconfirmed reports have put the grounds price for Bristol Bay sockeye salmon at $.65 a pound, with an extra 15 cents for chilled fish. That compares to a Bay base price average of $1.20 last year.

The Kodiak sockeye base price to fishermen was reported at $.80 and $.95 at Southeast Alaska. Both regions paid in the $1.75 a pound range last year. The statewide average sockeye price to Alaska fishermen in 2014 was $1.37 a pound. - More...
Sunday PM - July 19, 2015





Alaska: Governor Announces Alaska to Become the 30th State to Expand Medicaid By MARY KAUFFMAN - Alaska Governor Bill Walker (I) sent a letter to the Legislative Budget and Audit Committee last Thursday, giving members the required 45-day notice of his intention to accept additional federal and Mental Health Trust Fund Authority money to expand Medicaid in Alaska.

Next Steps on Medicaid Expansion Announced by Governor Walker, seated behind the Governor is Alaska Department of Health and Social Services Commissioner Valerie Davidson
Photo Office of the Governor Video

Governors and legislatures in 29 states plus the District of Columbia have already made the decision to accept Medicaid expansion. Ten Republican governors have approved Medicaid expansion. Republican legislatures in five states have approved Medicaid expansion.

Legislative Budget and Audit Committee Chairman Rep. Mike Hawker acknowledged he received notice Thursday of Gov. Bill Walker's intention to expand Medicaid in Alaska.

At this point, Hawker has not determined what, if any, action Legislative Budget and Audit Committee will take. The Committee's role is strictly a formality, as the governor noted in his announcement. Approval is not required.

"The only thing LB&A can influence is how quickly the money is available," Hawker (R-Anchorage) said. "Right now, there is a 45-day waiting period, no matter what the committee does. If we act sooner, the governor can accept the funds sooner. The governor has not requested expedited review, but I am open to that discussion."

Hawker reiterated on Thursday that while the LB&A role is a formality, he isn't ruling out any specific action at this point.

"The reality is that, with a unilateral decision accepting Medicaid, LB&A hearings on this issue may be the only available forum for legislators to further discuss the governor's action," Hawker said. "Personally, I support Medicaid expansion, but would have preferred a process that would have ensured expansion is sustainable, particularly in these challenging financial times."

Governor Walker first included Medicaid expansion funds in his fiscal year 2016 operating budget, and later submitted his own Medicaid reform and expansion bill after the legislature removed the funding in his budget. Expanding Medicaid would bring $146 million to the state in its first year and provide health care to more than 20,000 working Alaskans.

Governor Walker's Medicaid expansion bill was not taken to the floor for a vote during the regular legislative and two special sessions. Now, the Governor has provided notice to the Legislative Budget and Audit Committee, which has the authority to review requests to accept receipt of non-general fund money when the Legislature is not in session.

"Thousands of Alaskans and more than 150 organizations, including chambers of commerce, local hospitals, and local governments, have been waiting long enough for Medicaid expansion," Governor Walker said. "It's time to expand Medicaid so thousands of our friends, coworkers, neighbors, and family members don't have to make the choice between health care or bankruptcy." - More...
Sunday PM - JUly 19, 2015



Alaska: 40 Years of North Pacific Seabird Survey Data Now Online - The U.S. Geological Survey just released the North Pacific Pelagic Seabird Database — a massive online resource compiling the results of 40 years of surveys by biologists from the United States, Canada, Japan and Russia. The database documents the abundance and distribution of 160 seabird and 41 marine mammal species over a 10 million-square-mile region of the North Pacific.

U.S. Fish and Wildlife Service vessel Tiglax off of Kasatochi Island, Alaska, as seen through a flock of Crested Auklets. Location: Bering Sea
Photographer: Gary Drew, USGS

"The database offers a powerful tool for analysis of climate change effects on marine ecosystems of the Arctic and North Pacific, and for monitoring the impact of fisheries, vessel traffic and oil development on marine bird communities over a vast region," said Dr. John Piatt, head of the Seabird and Forage Fish Ecology Research Program at the USGS Alaska Science Center. "It also creates an unprecedented opportunity to study the biogeography and marine ecology of dozens of species of seabirds and marine mammals throughout their range in continental shelf waters of the United States."

Hundreds of scientists and observers conducted surveys, gathering data on more than 350,000 transects ranging from the Channel Islands of southern California westward to the coast of South Korea, and from the Hawaiian Islands northward to the North Pole. The majority of data collection occurred over the U.S. continental shelves stretching from California to Arctic Alaska, where concerns over the possible impact of human activities at sea have long fueled wildlife research and monitoring efforts.

The surveys were conducted over four decades as part of focused studies, for various purposes and in specific regions within the North Pacific. Hundreds of observers from dozens of international, federal and state wildlife agencies, universities and consulting companies contributed data. Because similar observational methods were used, the data could be compiled into a single database, shedding light on broader patterns of seabird distribution and abundance.

USGS scientists started compiling the data into the NPPSD in 2001 and published the first version in 2005. This is the first time the database has been made available online. The current version includes surveys conducted in the last decade and from additional regions. The compilation of data from surveys spanning 40 years makes the NPPSD one of the largest marine wildlife censuses ever conducted in terms of the number of animals observed and spatial extent of the survey area. - More...
Sunday PM - July 19, 2015



Columns - Commentary

PHIL KERPEN:

Senate Could Destroy Your Car's Trade-in Value - The Senate may vote soon on an amendment by Democratic senator Dick Blumenthal that would make it illegal for dealers to sell any car with an open recall. That might sound good, but there's a huge problem: many recalls are for items as trivial as a printing error in the owner's manual, and when a part is simply unavailable, there's nothing you can do about it. The Blumenthal proposal would therefore effectively make it impossible for millions of Americans — finding their cars suddenly with little or no trade-in value — to buy a new car.

In his press release for the so-called Used Car Safety Recall Repair Act, Blumenthal says: "There are now more than 46 million cars and trucks on our nation's roads with unrepaired safety recalls." The proposal, which would prohibit the sale of those vehicles, could be considered imminently as an amendment to the highway bill on the Senate floor.

But are there really 46 million unsafe vehicles on the roads? Of course not.

Many recalls have almost nothing to do with vehicle safety. General Motors recalled Camaros because "the air bag warning label on the sun visor may peel off." Mercedes recalled a vehicle because "if the driver buckles his seat belt prior to starting the vehicle, the chime will not sound." Volkswagen recalled Routans because the owner's manual forgot to warn consumers not to place objects on or near the air bag on the instrument panel. Honda recalled vehicles because of incorrect contact information for the National Highway Traffic Safety Administration. (NHTSA, the guys in charge of the recall process. Have you ever had to call them?)

There is also the big problem of parts availability. Recall notices often go out despite the fact there is nothing an owner or dealer can do to resolve the problem. Sometimes, the engineers don't know what's wrong or don't have a fix. Sometimes, like with the GM ignition switch problem, there is an obvious but cost-prohibitive fix — replacing the entire ignition switch — so there is a need to develop a less expensive interim solution. Very often though, the problem and solution are both identified, but the parts aren't available because they are in production. - More...
Sunday PM - July 19, 2015




Political Cartoon: Federal Gas Tax
By Adam Zyglis, The Buffalo News
Distributed to subscribers for publication by Cagle Cartoons, Inc.

Related News Item: House Dem bill would nearly double gas tax - Rep. Earl Blumenauer (D-Ore.) is pushing to nearly double the 18.4-cents-per-gallon federal gas tax that is traditionally used to pay for federal transportation projects. - Read this article...
http://thehill.com




Real Time U.S. Debt Clock
http://www.usdebtclock.org/

U.S. Inflation Calculator
Easily calculate the buying power of the US dollar & inflation rate from 1913-2014

U.S. Energy Info. Admin.
Heating Oil & Propane Update

Public Service Announcements
Public Meetings & Info

KGB Animal Protection

Ketchikan Borough Assembly

Live video stream of current meeting
Archived videos
Agenda and Information Packets
Assembly Meeting Minutes
Borough Records
Calendar

Ketchikan Planning Commission

Live video stream of current meeting
Agenda, Information Packets & Minutes

Ketchikan City Council

View a Video of Meeting
Agenda & Information Packets

Ketchikan School Board

Live video stream of current meeting
Agenda & Information Packets


Gravina Access Project SEIS Alternatives Development

Gravina Access Website

Police Blotters

AK Troopers Daily Dispatch
Ketchikan Police Reports
Juneau Police Reports

Ketchikan

Jobs
Today's Forecast
Satellite
Today's Weather Images
Marine Forecasts
AK Weathercams
Ketchikan Weather Data
Current AK Weather Map




CLASSIFIEDS' CATEGORIES

Announcements
Help Wanted
Job Wanted
For Sale / Free Stuff
Garage Sales
Homes / Apts/ Property
Pets
Wanted
Lost & Found
Publish Your Ad

Front Page Archives
Letter Archives
May - July 2015

| | | | | | | |
| --- | --- | --- | --- | --- | --- | --- |
| S | M | T | W | T | F | S |
| 26 | 27 | 28 | 29 | 30 | 01 | 02 |
| 03 | 04 | 05 | 06 | 07 | 08 | 09 |
| 10 | 11 | 12 | 13 | 14 | 15 | 16 |
| 17 | 18 | 19 | 20 | 21 | 22 | 23 |
| 24 | 25 | 26 | 27 | 28 | 29 | 30 |
| 31 | 01 | 02 | 03 | 04 | 05 | 06 |
| 07 | 08 | 09 | 10 | 11 | 12 | 13 |
| 14 | 15 | 16 | 17 | 18 | 19 | 20 |
| 21 | 22 | 23 | 24 | 25 | 26 | 27 |
| 28 | 29 | 30 | 01 | 02 | 03 | 04 |
| 05 | 06 | 07 | 08 | 09 | 10 | 11 |
| 12 | 13 | 14 | 15 | 16 | 17 | 18 |


Viewpoints
Commentary
Opinions/Letters
Basic Rules &
Freedom of Speech

Questions, please contact the editor at editor@sitnews.us or call 617-9696
Sitnews reserves the right to edit.

Ketchikan tobacco tax By Pat Bethel - I came back from Nevada this winter where I paid $35.00 a carton for cigarettes. Native casino, so no fed tax. But still state tax. $75.00 for the same carton here. I like smoking. I dislike paying unfair taxes more. I quit smoking. - More...
Sunday PM - July 19, 2015

Time for peace By Garrett & Russell Collins - According to the Center for Disease Control, there were 16,121 homicides in the United States in 2013. More than 11,000 of those killings were caused by firearms. - More...
Sunday PM - July 19, 2015

First the smokes and then... By A. M. Johnson - A few personal stances and observations. I am a Christian. I am pro-life. I am in favor of the death penalty, and while we are speaking to criminal activity and gun laws, I am in favor of nationwide Conceal Carry allowed under interpretation of the second amendment. I am anti-gay marriage but could care less if two of the same-sex wish to copulate in any manner they wish. Get a room. They can have all the so called, Rights Mox-Nix to me. - More...
Thursday AM - July 16, 2015

Alaska leaders: Put your Xtratuffs on and walk your salmon talk By Malena Marvin - Walk up to most houses in rural Southeast Alaska, including ours, and the first thing you see is an impossibly long row of battered XtraTuff rubber boots. There are boots for the family, the friends who stopped by to chat, extras for the summer folks who came to visit or work as crew, and probably a pair or two with mysterious origins. Together, they tell a story of a certain way of life, one lived by the tidelines and on the water, and one defined by adventure and hard work outdoors. - More...
Monday PM - July 13, 2015

Tobacco Tax By Chris Elliott - Like a lot of controversial topics, being on the pro-side of a tobacco tax is much easier than being against it. Being pro-life is much easier than pro-choice. Being anti-death penalty, an environmentalist, anti-gun, pro gay marriage, a believer in climate change, and a hundred other current issues is just much easier to defend. - More...
Monday PM

Raising Ketchikan's Tobacco Tax By Donald A. Johnson - Our Tax and Spend Borough Reps. are at it again. Now they want to put a $3 tax on all packages of tobacco products. And they spout the same inane reasons for the tax that we are all tired of hearing over and over again. - More...
Wednesday PM - July 08, 2015

RE: Health Care Reform Leaving Alaska Care Far From Affordable By Joe Ashcraft - With regard to the senator's letter about Obamacare increasing costs to Alaskans, the cost of the insurance is only part of the issue; there are thousands of Alaskans and millions of Americans not covered at all, who put off health care, injury reduction, and don't have checkups because her party has people who on the state level have blocked the Medicaid expansion. Yet Senator Murkowski and her family, and all her employees have a cadillac plan funded by the taxpayer. BIA, VA, Military, all government officials, public school teachers, and indeed corporate types whose cadillac plans are funded by consumers all have good, free to them, health care paid for by taxes and purchases of such individuals and businesses as mine with under 50 employees -people who all have to pay for their own as well as paying the taxes for the others; that is if they can afford to then pay for their own. - More...
Wednesday PM

Tax Credits & Expanded Medicaid By John Suter - Perhaps a deal can be made with the legislature in allowing the oil companies to have their 200 million dollars in tax credits now in exchange for the legislature allowing the expanded Medicaid to be put in. This would be a simple trade of this for that. The legislature, oil companies, rich and powerful in the lower 48 who own the stocks of these oil companies want their 200 hundred million dollars in tax credits right now without any further delay. The working poor who could use the expanded Medicaid right now so that they can get some needed medical attention would like this deal to go through as well. - More...
Wednesday PM - July 08, 2015

"IT'S ALL GONNA GO", THE BIGGEST ROBBERY IN THE HISTORY OF THE WORLD By David G Hanger - "It's all gonna go," is a quote from our district's state senator Bert Stedman in reference to all of the budgetary reserve accounts of the state of Alaska, a total of $16 billion at the beginning of the year, now down to $10 billion, and by the end of the next legislative session down to somewhere between $3 and $4 billion. Next, the complete draining of the $55 billion Alaska Permanent Fund by 2023 or so. As such this constitutes the biggest robbery in the history of the world, tens of billions of dollars and still counting, all brought to you by the thieves, liars, and sold-out crooks you folks call the Alaska State Legislature. - More...
Sunday PM - July 05, 2015

RE: KPD & KGB: What Happened? By Bonnie J Abbott Allen - Gabriel Duckworth spoke out and it is about time someone did so! So many citizens don't want to 'Rock the Boat' so to say! Gabriel your letter was great and you have helped and given to this community for years along with your family. - More...
Sunday PM - July 05, 2015

RE: Affordable health care in Alaska By Michael Spence - I read with interest Senator Murkowski's letter in Sitnews regarding the lack of affordability of health care in Alaska. - More...
Sunday PM - July 05, 2015

Kurds and Druze Threatened By Donald A. Moskowitz - The conflicts in Syria have increased the complexity of the Middle East and exacerbated the instability in the region. Terrorists have taken advantage of the instability, and have made dramatic territorial gains in Syria and Iraq. They now threaten two minorities- Kurds and Druze. - More...
Sunday PM - July 05, 2015

Independence Day By Paul Livingston - Independence Day, July 4th , the day we celebrate the Declaration of Independence, freedom from taxation without representation and the Constitution, the document that protects We the People from our government. - More...
Sunday PM - July 05, 2015

Webmail your letter or
Email Your Letter To: editor@sitnews.us

---

Articles & photographs that appear in SitNews may be protected by copyright and may not be reprinted or redistributed without written permission from and payment of required fees to the proper sources.

E-mail your news & photos to editor@sitnews.us

Photographers choosing to submit photographs for publication to SitNews are in doing so, granting their permission for publication and for archiving. SitNews does not sell photographs. All requests for purchasing a photograph will be emailed to the photographer.

The Local Paper is now available online.
Click here for this week's printed edition.