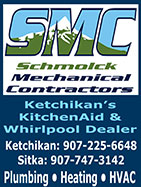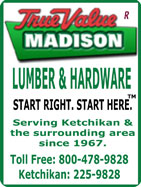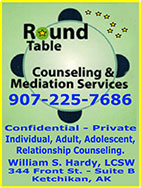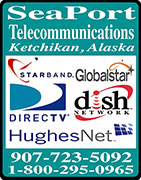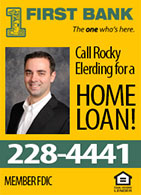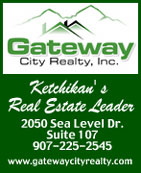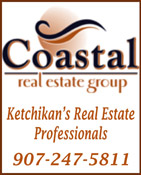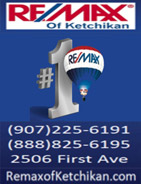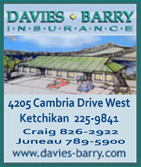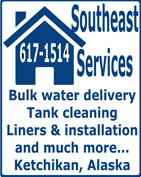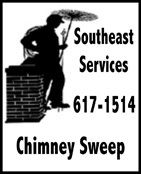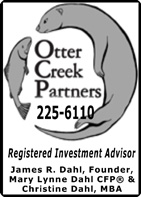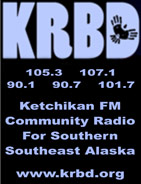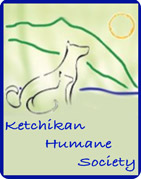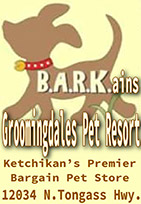 Contact


Call 617-9696


Webmail Letters


News Tips


Copyright Info


Archives
Quick News Search


Alaska


Ketchikan


SE Alaska


Alaska News Links
Columns - Articles


Dave Kiffer


Fish Factor


Money Matters
Historical Ketchikan


June Allen


Dave Kiffer


Louise B. Harrington
Ketchikan Arts & Events


Ketchikan Arts


Ketchikan Museums


KTN Public Library
Sports


Ketchikan Links
Public Records


FAA Accident Reports


NTSB Accident Reports


Court Calendar


Recent Filings & Case Dispositions


Court Records Search


Wanted: Absconders


Sex Offender Reg.


Public Notices
Weather, Webcams


Today's Forecast


KTN Weather Data


AK Weather Map


AK Weathercams


AK Earthquakes

TV Guide


Ketchikan
Ketchikan Phone Book


Yellow Pages


White Pages
Government Links


Local Government


State & National

Friday
June 26, 2015



Wolff Point Sunset
Front Page Photo By JOHANNA AVERA ©2015
Click Here to express your appreciation to the photographer and select your Favorite Front Page Photo(s) of the Month
(Submit your photograph to be featured on the SitNews' front page. Email photo to editor@sitnews.us include your name and a brief photo description.)

Ketchikan: Crash Victims Recovered & Identified By MARY KAUFFMAN - The names of the people who died in yesterday's plane crash in the Misty Fjords were released late Friday evening by the Alaska State Troopers. The victims have been tentatively identified as Hal Cheney, 71, and Mary Doucette, 59, both of Lodi, CA; Glenda Cambiaso, 31, and Hugo Cambiaso, 65, both of North Potomac, MD; June Kranenburg, 73, and Leonard Kranenburg, 63, both of Medford, OR; Margie Apodaca, 63, and Raymond Apodaca, 70, both of Sparks, NV; Pilot Bryan Krill, 64 of Hope, ID. All the victims appear to be United States citizens.

A Federal Aviation Administration weather camera shows heavily overcast and gray conditions Thursday afternoon in the Misty Fjords region of Alaska's Ketchikan Borough.
Federal Aviation Administration

The tentative identifications were based on information that the Alaska State Troopers have gathered from Holland America, the plane manifest, and photo comparisons available to law enforcement. Next of kin notifications, based on the tentative identifications, have been completed. Positive identifications will still have to be made by the Alaska State Medical Examiner's Office.

The Alaska State Troopers, with assistance from the United States Coast Guard and the Ketchikan Volunteer Rescue Squad, were reportedly successful today in body recovery efforts for the nine deceased people in the float-equipped DeHavilland DHC-3T (Turbine Otter) airplane that crashed Thursday in an area of steep, mountainous terrain about 25 miles northeast of Ketchikan.

Quoting today's AST's news release, as body recovery efforts were happening, Troopers were tentatively identifying the victims through information gathered from Holland America, information from the air carrier and photos available to law enforcement.

This process of recovery and identification took multiple hours and was dependent on weather conditions and having the appropriate resources available to conduct the recovery as safely as possible.

The National Transportation Safety Board sent a go-team from its Alaska Regional office to investigate a sightseeing plane that crashed near Ketchikan, Alaska. NTSB investigator Brice Banning is leading the team as investigator-in-charge.

Thursday evening at approximately 6:00 PM, search and rescue personnel were able to reach the crash site and confirm that all 9 people on board were deceased. The Alaska State Troopers, said yesterday that due to inclement weather, the body recovery effort would not be attempted until Friday. - More...
Friday PM - June 26, 2015

Southeast Alaska: Alaska trollers outraged by low king salmon quota set by Pacific Salmon Commission; Quota of 237,000 Chinook salmon shows broken forecast system - Members of the Alaska Trollers Association are expressing outrage that the Pacific Salmon Commission (PSC) has capped Alaska's harvest of king salmon this summer at 237,000 fish. With the summer troll season set to begin this week, trollers are caught in a technical dispute among commission members over how many king salmon are expected to return to spawn in rivers along the West Coast.

The Pacific Salmon Commission implements the U.S.- Canada Pacific Salmon Treaty, which governs how many king salmon can be caught by Canada and Alaska. It uses a model-based forecasting system to determine the abundance of fish each year, and based on that, it sets harvest quotas. The model, which generates an annual estimate of abundance, was developed by U.S. and Canadian scientists on the PSC's Chinook Technical Committee. In recent years, these model estimates have varied widely, creating significant disruption for trollers and their markets.

The Alaska members of the Chinook Technical Committee roundly objected to this year's estimate, which heightens Alaska fishermen's concerns about the accuracy of the abundance- based system and the fact that they so often get shortchanged.

"This year's quota shines a bright light on a treaty agreement that is not working for Southeast Chinook fishermen and communities. For over 30 years trollers have paid the price of habitat destruction in the Pacific Northwest. The stocks we've worked hard to rebuild are now returning in record numbers, yet Alaska is being held to a pitifully low quota that fails to recognize that abundance. Trollers are losing faith that they will ever see a fair shake in this process," said Dale Kelley, executive director of the Alaska Trollers Association. - More...
Friday PM - June 26, 2015

Ketchikan: Ninth SoleStice a Sold Out Success - Dozens of pairs of shoes were bid on, bought, and brought home to closets across Ketchikan Saturday night. Along the way almost $43,000 was raised at the SoleStice, the annual shoe auction sponsored by the Ketchikan Medical Center Foundation.

Ty and Shelley Hewitt who got a Baby Box. Baby Boxes are 'starter kits' that include clothing, diapers and a mattress and are given to parents who complete a one-hour Infant Sleep Safety course in partnership with Ketchikan Public Health.
Photo courtesy PKMC

Proceeds this year will be used in New Beginnings Birthing Center for bili-blankets and Baby Boxes and for new beds in New Horizons Transitional Care Unit.

Bili-Blankets provide "blue light" treatment for babies born with Hyperbilirubinemia. Each year at KMC about 20 babies need this phototherapy which, untreated, can cause damage to the brain and other organs. Until now, the treatment required the newborn to return or remain in the hospital for a few days. Now babies who have 'baby jaundice' can go home to get better.

Baby Boxes are modeled on a Finnish initiative that gives new parents baby items in a box large enough to double as a newborn's first crib. Finland has one of the lowest infant mortality rates in the world. These Baby Boxes are 'starter kits' that include clothing, diapers and a mattress and are given to parents who complete a one-hour Infant Sleep Safety course in partnership with Ketchikan Public Health. First Bank made a pre-SoleStice donation of $5000 to begin purchase of the Baby Boxes. - More...
Friday PM - June 26, 2015

Southeast Alaska: Tongass National Forest: Possessing fireworks penalty can be as high as $5,000 - As the Fourth of July holiday approaches, residents, visitors, and campers are reminded that all fireworks, including sparklers, are prohibited on the Tongass National Forest.

"People assume the restrictions apply just to developed recreations areas managed by the Forest Service, including campgrounds, picnic areas, and day use areas," said Forest Fire Management Officer Tristan Fluharty, "but no fireworks or pyrotechnic device of any kind may be discharged anywhere within the National Forests, regardless of weather conditions or holidays. We do not want to spoil anyone's holiday, but we want the holiday to be enjoyable and safe for all forest visitors." - More...
Friday PM - June 26, 2015

Alaska: Feds Petitioned to Investigate Sale of Native Objects by East Coast School - Sealaska Heritage Institute is asking the federal government to investigate whether the planned sale of a Native American art collection by a Massachusetts school is legal under repatriation laws.

The Andover Newton Theological School (ANTS) is moving to sell the collection, which contains 1,100 objects, including 125 works of Native American art representing fifty-two tribes in the United States and Canada that have been accessible to the public through the Peabody Essex Museum.

The sale may run afoul of the Native American Graves Protection and Repatriation Act (NAPGRA) because the school receives and/or processes federal student aid funds, wrote SHI President Rosita Worl in a letter sent on June 22 to David Tarler, a program officer in NAGPRA'S Training, Civil Enforcement and Regulations Division.

"I respectfully request that an investigation be undertaken immediately to forestall the sale of any Native American objects until a determination can be made if ANTS has fully complied with the Native American Graves Protection and Repatriation Act," said Worl, former Chair of the federal NAGPRA Review Committee. "Should the collection go into private hands, an important part of the artistic, cultural, and spiritual heritage of Native Americans will be lost."

The collection was originally formed in the 19th century by the American Board of Commissioners for Foreign Missions. It was subsequently transferred to ANTS and later to the Peabody Essex Museum for stewardship and preservation, although ANTS maintained title to the collection. The trustees of ANTS recognized their stewardship responsibilities for the school's collection of Native American art for more than a century by keeping the collection in public hands and, for many decades, assuring it was accessible to Native people, scholars, and the public through the auspices and support of the Peabody Essex Museum.

The move to sell flies in the face of the school's stated values to support people and cultures and to reject past philosophies and action to eradicate Native American spiritual beliefs, Worl said. - More...
Friday PM - June 26, 2015

Columns - Commentary

TOM PURCELL:

Hairy Women, Hairless Men - It's a fashion trend that I don't think I'll ever get used to: More American women are letting their armpit hair grow.

According to The Associated Press, "Women are proudly showing off their growth on Instagram and YouTube, and it's not just Miley Cyrus anymore."

Hairy-armpit celebrities may be attempting to make a feminist statement, but the truth is that armpit shaving is a relatively recent concept.

According to MentalFloss.com, shaving didn't begin to catch on until about 1828, with the invention of the safety razor. The invention of the disposable safety razor in 1895 made shaving all the rage, though most shaving involved men removing facial hair.

MentalFloss explains that American women didn't begin shaving their armpits until about 1915, with the advent of the sleeveless dress. They didn't begin shaving their legs until the 1940s, with the introduction of "shorter skirts, sheerer stockings, and the rise of leggy pin-ups such as Betty Grable." - More...
Monday PM - June 22, 2015

WILL DURST:

Googling the Fountain of Youth - Rich people with too much time and money on their hands often seem to get bored with the hum and drum of their gold-filigreed existences. In response they turn to egalitarian enterprises, such as feudal kings commissioning alchemists to turn base metals into gold, because a lot of stuff back then needed to be filigreed.

Today's Billionaire Princes of Silicon Valley don't care so much for filigree as they've already figured out how to turn base metal into gold. So they've taken to funding molecular biologists and biogerontologists, our modern day alchemists, to conduct experiments to seek out an elixir of life. A liquid or pill that will restore youth and grant longevity. After all, what good is being rich, if you can't live forever?

Of course, immortality is a relative thing. Compared to our ancestors we already live to be antiques. Wasn't long ago, folks just up and died. At 35. Of old age. Or were victims of accidents involving livestock. Not to mention plagues, pitchforks and blue meat. Or the village would band together and get rid of you for the "greater good." Of course, back then, like today, the "greater good" was always a sort of a fluid measurement. - More...
Monday PM - June 22, 2015


Political Cartoon: Confederate Flag
By Nate Beeler ©2015, The Columbus Dispatch
Distributed to subscribers for publication by Cagle Cartoons, Inc.




Real Time U.S. Debt Clock
http://www.usdebtclock.org/

U.S. Inflation Calculator
Easily calculate the buying power of the US dollar & inflation rate from 1913-2014

U.S. Energy Info. Admin.
Heating Oil & Propane Update

Public Service Announcements
Public Meetings & Info

KGB Animal Protection

Ketchikan Borough Assembly

Live video stream of current meeting
Archived videos
Agenda and Information Packets
Assembly Meeting Minutes
Borough Records
Calendar

Ketchikan Planning Commission

Live video stream of current meeting
Agenda, Information Packets & Minutes

Ketchikan City Council

View a Video of Meeting
Agenda & Information Packets

Ketchikan School Board

Live video stream of current meeting
Agenda & Information Packets


Gravina Access Project SEIS Alternatives Development

Gravina Access Website

Police Blotters

AK Troopers Daily Dispatch
Ketchikan Police Reports
Juneau Police Reports

Ketchikan

Jobs
Today's Forecast
Satellite
Today's Weather Images
Marine Forecasts
AK Weathercams
Ketchikan Weather Data
Current AK Weather Map




CLASSIFIEDS' CATEGORIES

Announcements
Help Wanted
Job Wanted
For Sale / Free Stuff
Garage Sales
Homes / Apts/ Property
Pets
Wanted
Lost & Found
Publish Your Ad

Front Page Archives
Letter Archives
May - June 2015

| | | | | | | |
| --- | --- | --- | --- | --- | --- | --- |
| S | M | T | W | T | F | S |
| 26 | 27 | 28 | 29 | 30 | 01 | 02 |
| 03 | 04 | 05 | 06 | 07 | 08 | 09 |
| 10 | 11 | 12 | 13 | 14 | 15 | 16 |
| 17 | 18 | 19 | 20 | 21 | 22 | 23 |
| 24 | 25 | 26 | 27 | 28 | 29 | 30 |
| 31 | 01 | 02 | 03 | 04 | 05 | 06 |
| 07 | 08 | 09 | 10 | 11 | 12 | 13 |
| 14 | 15 | 16 | 17 | 18 | 19 | 20 |
| 21 | 22 | 23 | 24 | 25 | 26 | |


Viewpoints
Commentary
Opinions/Letters
Basic Rules &
Freedom of Speech

Questions, please contact the editor at editor@sitnews.us or call 617-9696
Sitnews reserves the right to edit.

Alaska Delegation United to Make Alaska VA Work for Veterans By U.S. Sen. Lisa Murkowski - Sometimes things seem too good to be true. Last year when the Phoenix VA waiting list scandal broke, and even as we began to discover that VA facilities in other parts of the country weren't meeting wait time standards, things were better in Alaska.It's not that Alaska VA didn't have staffing challenges like facilities in the Lower 48. Some of our challenges like staffing Wasilla with one doctor -- who ultimately quit -- when two were called horwere even more difficult to fix than they might be in the Lower 48 because of our remote location. To its credit, Alaska VA faced up to its recent challenges before they became scandals. - More...
Monday PM - June 22, 2015

A NEW OPTION FOR ALASKA'S FUTURE By Deborah Hayden - Recently, in a brilliant move, Governor Walker convened a group of experts in Fairbanks and is entertaining suggestions for building a sustainable fiscal future for Alaska. The Rasmuson Foundation created a position paper with options for cutting education and social service funding, adding taxes and using Permanent Fund reserves and other Permanent Fund revenue to fill the oil revenue gap. I submit offer an additional option. If we increase revenues for local governments, they can fund more of their own education and social service expenses. - More...
Monday PM - June 22, 2015

Alaska National Guard Investigator's Report By Brig. Gen. (Alaska) Laurie Hummel - On Monday, the Department of Law released retired Superior Court Judge Patricia Collins' independent investigation of the Alaska National Guard to the public. Like many Alaskans, I greet its release with a sense of anger and frustration that over several years some members of the Guard mistreated people and misused public funds. Also like many Alaskans, I am relieved the report contains no new examples of improper behavior. - More...
Monday PM - June 22, 2015

Alaska's oil and gas profits distributed to the rich By John Suter - I read in the news that Mayor Sullivan is reminding us how wonderful it is for Alaska and Anchorage that the state gave all of these millions of dollars to the oil companies in tax credits to drill in Cook Inlet. However, what he did not remind us of was that the state could have drilled in the Cook Inlet using the Norwegian oil field model which is very successful for the Norwegians and Norwegian oil field management to run the Alaskan oil field company that the state could have developed for us. The state could have used the profits made from the oil and gas that the State would have developed to pay for the state budget. As it is now, the oil field companies will be taking these profits and distributing them to the rich and powerful in the lower 48 who own these oil field companies. - More...
Monday PM - June 22, 2015

Sightseeing Tour Stops By Audree Armey - Driving back and forth from South Tongass Highway I have noticed that there always seems to be a lot of traffic at the corner of Totem Row and South Tongass. Tour vans pull over at the bus stop on the water side. People get out and take photos. It seems to me that this is a dangerous place for them to get out, why don't they find another place to pull over, isn't it illegal to park in a bus zone? - More...
Monday PM - June 22, 2015

RE: Lack of Responsibility By Bob Maxand - I agree with Mr. Freeman's letter, as like him, I have been around awhile and at some time the state government has to say no. - More...
Monday PM - June 22, 2015

Webmail your letter or
Email Your Letter To: editor@sitnews.us

---

Articles & photographs that appear in SitNews may be protected by copyright and may not be reprinted or redistributed without written permission from and payment of required fees to the proper sources.

E-mail your news & photos to editor@sitnews.us

Photographers choosing to submit photographs for publication to SitNews are in doing so, granting their permission for publication and for archiving. SitNews does not sell photographs. All requests for purchasing a photograph will be emailed to the photographer.

The Local Paper is now available online.
Click here for this week's printed edition.