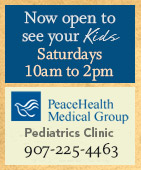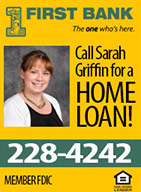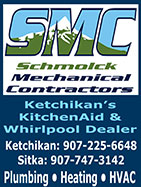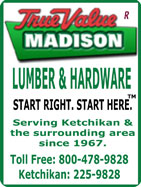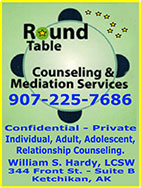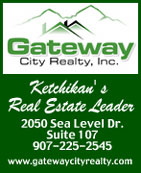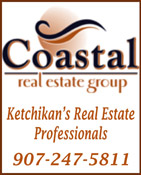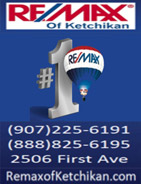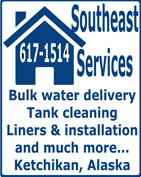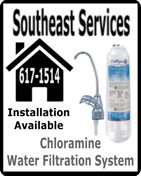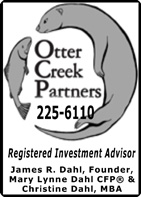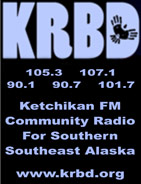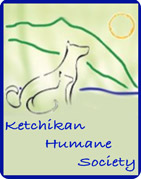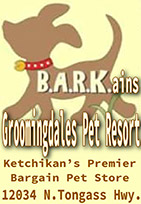 Contact


Call 617-9696


Webmail Letters


News Tips


Copyright Info


Archives
Quick News Search


Alaska


Ketchikan


SE Alaska


Alaska News Links
Columns - Articles


Dave Kiffer


Fish Factor


Money Matters
Historical Ketchikan


June Allen


Dave Kiffer


Louise B. Harrington
Ketchikan Arts & Events


Ketchikan Arts


Ketchikan Museums


KTN Public Library
Sports


Ketchikan Links
Public Records


FAA Accident Reports


NTSB Accident Reports


Court Calendar


Recent Filings & Case Dispositions


Court Records Search


Wanted: Absconders


Sex Offender Reg.


Public Notices
Weather, Webcams


Today's Forecast


KTN Weather Data


AK Weather Map


AK Weathercams


AK Earthquakes

TV Guide


Ketchikan
Ketchikan Phone Book


Yellow Pages


White Pages
Government Links


Local Government


State & National

Friday
May 15, 2015

Knudson Cove Squirrel
Front Page Photo By TIMOTHY HALL ©2015
Click Here to express your appreciation to the photographer and select your Favorite Front Page Photo(s) of the Month
(Submit your photograph to be featured on the SitNews' front page. Email photo to editor@sitnews.us include your name and a brief photo description.)




Alaska: Rare buzz saw shark fossil returns to Alaska - A rare, estranged fossil rock containing the imprint of a prehistoric shark's 360-degree spiral of teeth, originally discovered in Alaska nearly 30 years ago, has been returned to the Last Frontier.

Helicoprion (buzz saw shark)
By Ray Troll © 2015
Courtesy Alaska SeaLife Center

"Buzz Saw Sharks of Long Ago," part of Alaska SeaLife Center's Summer of Sharks, is a brand new exhibit at the center about a prehistoric, whorl-toothed shark called Helicoprion, or buzz saw shark, that roamed the Permian Seas more than 270 million years ago. The exhibit is on loan from the Idaho Museum of Natural History in collaboration with Ketchikan resident and Alaska artist Ray Troll.

"Buzz Saw Sharks of Long Ago" combines fossils, sculptures and artwork featuring the world's only animal – past or present – with a complete 360-degree spiral of teeth. In addition to the detailed artwork from Troll, the exhibit also features a documentary film about Troll's fascination with these sharks, a spiral-patterned art couch, a mechanize model of the whorl tooth shark jaw and a life-size rendition of a Helicoprion head bursting through a wall.

The newest addition to the exhibit is a Helicoprion fossil rock with Alaska roots. Richard K. "Savik" Glenn found the buzz saw shark fossil rock – the only documented find in Alaska – in 1986 as a graduate student on a mapping expedition in the Brooks Range. His master's thesis advisor, geologist Gil Mull, sent the fossil rock to the Smithsonian Institute for official identification and, due to a filing error, Glenn lost contact with the fossil. Glenn is now the Executive Vice President of Lands and Natural Resources at Arctic Slope Regional Corporation.

Upon hearing Glenn's account of the fossil he found and inadvertently lost, Helicoprion aficionado and ASLC Ocean Ambassador Award winner Troll worked diligently with fellow Helico-specialists in the scientific community to locate the long lost fossil, which is now joining the current buzz saw shark exhibit at the ASLC.

"I've been obsessed with this big, weird prehistoric shark for over twenty years and to find out that one was found in my home state of Alaska 29 years ago just blows my mind," said Troll. "You just can't make this stuff up. When Richard told me about the rock, I knew we absolutely had to have it for the exhibit in Seward." - More...
Friday AM - May 15, 2015

Ketchikan: Guardian Flight kickstarts Professional Excellence Fund - Guardian Flight took the opportunity during Nurses Week to announce its generous donation to start a Fund for Professional Excellence to augment education for caregivers at PeaceHealth Ketchikan.

"The professional development of our caregivers is essential to our ongoing commitment to patient care," said Ken Tonjes, CAO of PeaceHealth Ketchikan. "It's vital we stay abreast of innovations in technology and research that impact our patients and keep in step with changes in federal guidelines. This fund will help ensure our caregivers are well versed in the best ways to provide care to our patients."

The $2500 donation will kickstart the fund to provide education and training opportunities for people in a cross section of healthcare careers. Seth Krasnow RN, who works for both Guardian and PeaceHealth Ketchikan, presented the check to Mr. Tonjes and Shannon Updike RN, the Regional Vice President for Patient Care Services at the Nurses Week breakfast Friday morning, May 8. - More...
Friday AM - May 15, 2015

Ketchikan: Warm & dry weather conditions bring increased wildfire risk to Tongass National Forest - High temperatures, possible high winds and drier weather conditions are forecasted for the Tongass National Forest for the near future. Tongass fire officials are asking that all area residents, campers, hunters, and day users across the forest enjoy the beautiful spring conditions but please be cautious with any open fire activities.

"We're not under any closures," said Forest Fire Management Officer Tristan Fluharty, "but we are in a period of warmer temperatures, possible high wind and dry weather, so recreationists should be extra careful where fire is concerned."

If you do have any type of a fire, do not leave it unattended at any time, and please make sure you take the time to put it out completely. - More...
Friday AM - May 15, 2015




Alaska: Wasting found in multiple Kachemak Bay sea stars By DEBORAH MERCY - Decaying sea stars suspected of having wasting disease were discovered last week in Kachemak Bay.

A sea star photographed on Elephant Island in Kachemak Bay this spring displays lesions typically caused by wasting disease.
Photo by Brenda Konar

Brenda Konar and Katrin Iken, researchers with the University of Alaska Fairbanks School of Fisheries and Ocean Sciences, found the sick sea stars while surveying long-term monitoring sites for Gulf Watch Alaska.

Thought to be caused by a virus, the sickness starts with lesions on the skin and culminates with the disintegration of the animal. Wasting disease currently is killing sea stars along much of the Pacific coast, ranging from Baja California north to Southeast Alaska. Similar die-offs occurred in the North American Pacific in the 1970s, '80s, and '90s but not at this magnitude and not in Alaska.

"Many scientists thought the disease was not going to come here because our waters are too cold," said Konar. - More...
Friday AM - May 15, 2015

Southeast Alaska: Southeast Alaska Business Climate Survey Launched; Regional Survey Will Be Used to Develop the 2020 Southeast Economic Plan - Southeast Conference has launched a Southeast Alaska Business Climate Survey. This five-minute survey is directed at business owners, managers, and the self employed; however those who are not will be directed to a one-minute survey of their own.

The purpose of the regional economic survey is to better understand the obstacles and advantages of owning and operating a business in Southeast Alaska. It will also enable Southeast Conference to track change in economic outlook over time by industry and community, along with determining which institutions are most valuable to local businesses. Finally, it allows the regional economic development entity to track private investment. - More...
Friday AM - May 15, 2015

Alaska: AMHS Summer 2015 Ferry Service Moves Forward as Scheduled - The Alaska Department of Transportation and Public Facilities announced this week that Alaska Marine Highway System (AMHS) ferry service for summer 2015 will proceed as scheduled with the exception of one significant revision.

Governor Bill Walker restored funding to the AMHS fiscal year 2016 operating budget by allocating $5.5 million of unused fiscal year 2015 AMHS fuel trigger funds. The additional funding allows AMHS to provide ferry service as previously scheduled with one exception. The MV Taku will not sail in July and August this year, as previously scheduled.

"The additional funding allows AMHS to honor its previously booked reservations to Alaskans, visitors and businesses," said ADOT&PF Deputy Commissioner Michael Neussl. "The department apologizes for any inconvenience the uncertainty in the AMHS budget and the resulting schedule changes may have caused for passengers who have planned travel aboard state ferries this summer." - More...
Friday AM - May 15, 2015


Alaska: Wood Bison Transition to Wild Population - Thirty nine days after leaving their captive home at the Alaska Wildlife Conservation Center in Portage, AK, project leaders say wood bison are becoming wild animals and are on course to form a strong, successful herd.

Wood Bison & Calf
Photo courtesy ADF&G

The animals were released into the Lower Innoko/Yukon Rivers area on April 3 to restore the species to historic range in Alaska. Biologists are monitoring the movements and numbers of bison throughout this summer.

Department staff confirmed that at least six calves have been born so far, and more are expected soon. Calving season for the species runs from late April through mid-June.

According to Wood Bison Project leader Tom Seaton, the animals converted immediately to a wild diet of sedges and grasses. The animals have been seen in many places where forage is abundant.

"They separated into group sizes common for wild bison and have spent the last few weeks exploring new habitat. Some of the bison traveled up to 16 miles northeast of the release site, while others stayed within a few miles," Seaton said.

Most of the animals quickly became wary of people. Biologists on foot and on snowmobile encountered bison within the first week and the bison reacted by being alert, then moving away, as wild animals do. One 11-month old calf returned to the soft release pen area for about two weeks, but then rejoined the herd. - More...
Friday AM - May 15, 2015

Alaska Science: Seventeen trillion wingbeats over Alaska By NED ROZELL - And they are here.

One of the 17 trillion Alaska mosquitoes.
Photo by Ned Rozell

Sluggish mosquitoes, sprung from the leaves where they overwintered. Moths and butterflies flitting the fields and south-facing slopes. Beetles skittering along in pinstripe-grooved exoskeletons.

How many insects are stirring on the surface of Alaska? That's a fun but hard-to-answer question that Derek Sikes recently pondered in response to writer and wilderness guide Michael Engelhard. I was a middleman in their e-conversation. I figure that entitles me to post Sikes's calculations based on Engelhard's question:

"Is the biomass of mosquitoes on the North Slope larger than that of all caribou?"

Sikes is curator of insects at the University of Alaska Museum of the North. He is also a great Alaska traveler who has peeked under rocks from the end of the Aleutians to the naked tundra of northern Alaska. He adds to the museum's collection on every trip.

Here are some of his numbers, based on his own and others' studies. They are best-guess estimates from fuzzy totals of things quite difficult to count.

Sikes asked UAF professor Kris Hundertmark, who estimated Alaska's caribou population. He figured that all 950,000 Alaska caribou (which outnumber Alaskans) weigh about 231 million pounds.

Alaska is home to about 17,489,393,939,393 mosquitoes, minus the one you just slapped. Yes, that's 17 trillion. At 0.0000055 pounds each, the combined weight of Alaska mosquitoes is about 96 million pounds.

"This is a weight for all Alaska," Sikes said in his answer to Engelhard. "Thus it seems that there is not a greater weight of mosquitoes in Alaska than caribou." - More...
Friday AM - May 15, 2015

Political Cartoon: Student Loans
By John Darkow ©2015, Columbia Daily Tribune, Missouri
Distributed to subscribers for publication by Cagle Cartoons, Inc.




Real Time U.S. Debt Clock
http://www.usdebtclock.org/

U.S. Inflation Calculator
Easily calculate the buying power of the US dollar & inflation rate from 1913-2014

U.S. Energy Info. Admin.
Heating Oil & Propane Update

Public Service Announcements
Public Meetings & Info

KGB Animal Protection

Ketchikan Borough Assembly

Live video stream of current meeting
Archived videos
Agenda and Information Packets
Assembly Meeting Minutes
Borough Records
Calendar

Ketchikan Planning Commission

Live video stream of current meeting
Agenda, Information Packets & Minutes

Ketchikan City Council

View a Video of Meeting
Agenda & Information Packets

Ketchikan School Board

Live video stream of current meeting
Agenda & Information Packets


Gravina Access Project SEIS Alternatives Development

Gravina Access Website

Police Blotters

AK Troopers Daily Dispatch
Ketchikan Police Reports
Juneau Police Reports

Ketchikan

Jobs
Today's Forecast
Satellite
Today's Weather Images
Marine Forecasts
AK Weathercams
Ketchikan Weather Data
Current AK Weather Map




CLASSIFIEDS' CATEGORIES

Announcements
Help Wanted
Job Wanted
For Sale / Free Stuff
Garage Sales
Homes / Apts/ Property
Pets
Wanted
Lost & Found
Publish Your Ad

Front Page Archives
Letter Archives
April - May 2015

| | | | | | | |
| --- | --- | --- | --- | --- | --- | --- |
| S | M | T | W | T | F | S |
| 29 | 30 | 31 | 01 | 02 | 03 | 04 |
| 05 | 06 | 07 | 08 | 09 | 10 | 11 |
| 12 | 13 | 14 | 15 | 16 | 17 | 18 |
| 19 | 20 | 21 | 22 | 23 | 24 | 25 |
| 26 | 27 | 28 | 29 | 30 | 01 | 02 |
| 03 | 04 | 05 | 06 | 07 | 08 | 09 |
| 10 | 11 | 12 | 13 | 14 | | |

More Front Page Archives & Letters


Viewpoints
Commentary
Opinions/Letters
Basic Rules &
Freedom of Speech

Questions, please contact the editor at editor@sitnews.us or call 617-9696
Sitnews reserves the right to edit.

Hypodermic Needles At Rotary Beach By Angel Holbrook - Last night, while taking a walk with some friends and our 4 children, all under the age of 8, we ended up at Rotary Beach. We decided to let the kids play before turning around. As I wandered around and watched the kids play, I found a used hypodermic needle lying on the ground. I find this incredibly disturbing. Must you leave your used hypodermic needles where you endanger others with them, especially children? - More...
Monday PM - May 11, 2015

Design of holding facilities for mine tailings By Rudy McGillvray - I have developed an idea that has been germinating ever sine I've been listening to the " The Pebble Project " debates and statements about how it's going to destroy Bristol Bay fisheries. Well it will destroy those irreplaceable resources if the mine is put into operation without extensive prior planning as to the lays of the land and how to best use those lays to the benefit of all. - More...
Monday PM - May 11, 2015

U.S History By Michael Mateer - Harvard educated First Lady Michelle Obama reminded attendees of a naturalization ceremony Wednesday that the Founding Fathers weren't born in America. The ceremony for 50 new U.S. citizens was held at the National Archives in Washington, D.C. - More...
Monday PM - May 11, 2015

Medicaid Compromise By John Suter - In order to expand Medicaid the legislature wants compromise and to cut cost on the program. A way this can be done is to give the people who would receive expanded Medicaid a witch doctor instead of a medical doctor. A witch doctor is much cheaper than a medical doctor, so the legislature would get what it wants by cutting cost on the expanded Medicaid and the people who want expanded Medicaid would receive it. - More...
Monday PM - May 11, 2015

Minimum wage increase By Paul Livingston - I am all for increasing the "take home pay" for not only the minimum wage earner but all U.S.A. employees. But first please consider and understand that raising the minimum wage brought two consequences, higher prices and fewer jobs. So raise the minimum wage if you want to pay more for a hamburger and have fewer enter level jobs. - More...
Monday PM - May 11, 2015

Tax reform By Al Ose - Harry Reid called our income tax system a voluntary one. He wants you to think it's just like giving to your church, or charity. Giving is an emotional act, usually done from the heart. Americans give to many causes, more than any other nation on Earth. We are a giving people. - More...
Monday PM - May 11, 2015

Arbor Day May 18th By Laura Charlton - I am Chair of the Ketchikan Gateway Borough Tree Board. As you know, Ketchikan is a Tree City USA, designated by the National Arbor Day Foundation. The five member Tree Board is an advisory board to the Borough Assembly, and also works to help make sure Ketchikan's public trees, ie parks, public beaches, and street trees, are safe and healthy. We strive to assist our community to maintain the beauty of our native and ornamental trees. That said, Arbor Day in the state of Alaska is always the third Monday in May, this year it is May 18th. - More...
Thursday PM - May 07, 2015

Open Letter: Skewed Process in Forming Tongass Advisory Committee By David Beebe - The board of directors of the Greater Southeast Alaska Conservation Community collectively represents over two hundred years of experience on Tongass conservation issues. We are writing this open letter to express our displeasure on 2 counts: the skewed process the Forest Service used to form the Tongass Advisory Committee (TAC), and the predictably skewed product that committee is fabricating as evidenced by the current Draft Recommendations. - More...
Tuesday PM - May 05, 2015

Imperial Metals/ Mount Polley By Del Strasbourg - I agree that the Mount Polley tailings dam failure heavily impacted the areas downstream, investigations were warranted and changes had be made to prevent another spill in the future. It is very similar process when an aircraft crashes and hundreds of people are killed or when the Exxon Valdez dumped huge amounts oil in salmon rich waters. Investigations followed and corrective measures were taken but we didn't stop flying and we didn't ban oil tankers. Terrible things happen but smart and responsible people analyze problems when they occur and develop better standards to avoid them in the future. - More...
Saturday PM - May 02, 2015

Webmail your letter or
Email Your Letter To: editor@sitnews.us

---

Articles & photographs that appear in SitNews may be protected by copyright and may not be reprinted or redistributed without written permission from and payment of required fees to the proper sources.

E-mail your news & photos to editor@sitnews.us

Photographers choosing to submit photographs for publication to SitNews are in doing so, granting their permission for publication and for archiving. SitNews does not sell photographs. All requests for purchasing a photograph will be emailed to the photographer.

The Local Paper is now available online.
Click here for this week's printed edition.