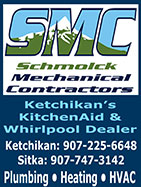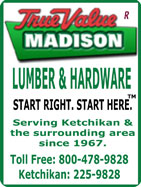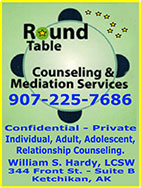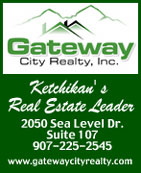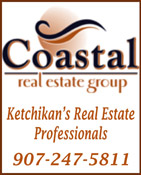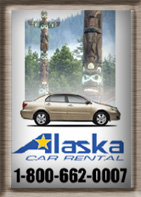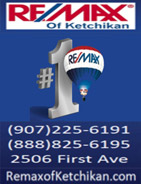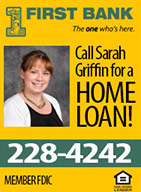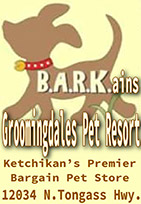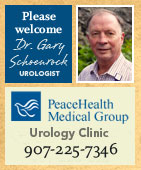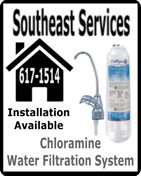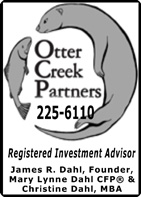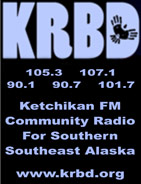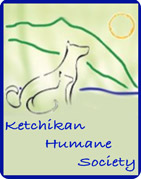 Contact


Call 617-9696


Webmail Letters


News Tips


Copyright Info


Archives
Quick News Search


Alaska


Ketchikan


SE Alaska


Alaska News Links
Columns - Articles


Dave Kiffer


Fish Factor


Money Matters
Historical Ketchikan


June Allen


Dave Kiffer


Louise B. Harrington
Ketchikan Arts & Events


Ketchikan Arts


Ketchikan Museums


KTN Public Library
Sports


Ketchikan Links
Public Records


FAA Accident Reports


NTSB Accident Reports


Court Calendar


Recent Filings & Case Dispositions


Court Records Search


Wanted: Absconders


Sex Offender Reg.


Public Notices
Weather, Webcams


Today's Forecast


KTN Weather Data


AK Weather Map


AK Weathercams


AK Earthquakes

TV Guide


Ketchikan
Ketchikan Phone Book


Yellow Pages


White Pages
Government Links


Local Government


State & National

Tuesday
May 05, 2015

Sail Jellyfish
Front Page Photo By JASON WICK ©2015
Velella Velella, also known as Sail Jellyfish / By-the-wind Sailor. Velella Velella lives in warm and temperate waters in all the world's oceans. It has no means of locomotion other than its sail. In the spring there can be mass stranding that occurs along the West Coast of North America from British Columbia to California, after a storm. This one was found up Clarence Straits near Niblack Point this past weekend.
Click Here to show your appreciation to the photographer and select your Favorite Front Page Photo(s) of the Month
(Submit your photograph to be featured on the SitNews' front page. Email photo to editor@sitnews.us include your name and a brief photo description.)




Historical: 70 Years Ago: VE Day Marked End of Long Road for World War II Troops - Almost 70 years ago, when U.S. President Harry S Truman, British Prime Minister Winston S. Churchill and Soviet Premier Josef Stalin simultaneously announced that Nazi Germany had surrendered on May 8, 1945, the joy Americans felt was tempered by where they were.

The traditional defensive barrier to the heart of Germany was pierced.
American forces cross the Ludendorff Bridge at Remagen on March 8, 1945
The sign reads: Cross The Rhine With Dry Feet Courtesy of 9th ARM'D Division.
Historical photograph courtesy U. S. Army

The war that began with Germany invading Poland on Sept. 1, 1939, ended with the total defeat of the Nazi menace and the unconditional surrender of the German military.

In New York, London and Moscow the eruption of joy was instantaneous. Men and women rushed to the streets to hug and kiss and dance. The war against Nazi Germany was over. The killing had stopped. A great evil ended.

The End of a Long Road

On the front lines deep in Germany, Austria and Czechoslovakia, the celebration was more muted, with soldiers gradually realizing they were not going to be shot at anymore and were going to go home.

Their joy was further tempered because, while Germany was defeated, Japan fought on. The soldiers realized their divisions, brigades and units would be part of the invasion of Japan.

In the Pacific, there was a brief acknowledgement that the European battle was over, but it didn't really matter to the soldiers and Marines who were still attacking Japanese positions on Okinawa or to the sailors who were fending off kamikaze attacks on ships off the island.

VE Day signified the end of a long road. Just between June 1944 and May 8, 1945, there were 552,117 U.S. casualties in the European theater of operations. Of those, 104,812 were killed in action.

In January 1945, many believed the war in Europe would last much longer.

In January, U.S. Army soldiers were still battling against German forces that had launched the Battle of the Bulge. That battle was the largest the U.S. Army ever fought and out of the 90,000 casualties around 19,000 soldiers were killed.

Events accelerated from there.

The War Moves into Germany

Bombing missions continued over Germany and every B-17 or B-24 lost over the Reich meant a loss of 10 Americans. On the ground, Allied troops mopped up German resistance on the west bank of the Rhine River.

On March 7, 1945, soldiers from the 9th Armored Division secured the Ludendorff Bridge over the Rhine River in Remagen, Germany. The U.S. 1st Army vaulted the water barrier and struck deep into Germany. The 3rd Army also crossed the river and moved on. On March 22, U.S. and British forces launch a massive operation over the Rhine in Oppenheim.

General of the Army Dwight D. Eisenhower described capturing the bridge as "one of those rare and fleeting opportunities which occasionally arise in war and which, if grasped, have incalculable effects on determining future success." - More...
Tuesday PM - May 05, 2015




Southeast Alaska: Lawsuit Challenges Plan to Log Alaska Old Growth - Five environmental organizations on Monday challenged a plan to log the old-growth forests of Mitkof Island, near the Southeast Alaska community of Petersburg. The groups filed suit in Alaska District Court to overturn the U.S. Forest Service's approval of this major logging project.

The groups say the agency violated federal environmental laws by concluding that logging 4,117 acres of important old-growth deer, wolf and goshawk habitat would not have a "significant" impact, without first completing the standard environmental impact statement. Instead the Forest Service broke with past practices by requiring only an environmental assessment — an abbreviated review typically used on far less significant projects.

"It is remarkable that, even in the face of huge controversy, the Forest Service stubbornly insists that thousands of acres of old-growth logging is without consequence," said Dave Beebe with Greater Southeast Alaska Conservation Community. "This would set a terrible precedent for the management of public lands."

The lawsuit was filed by GSACC, Greenpeace, the Center for Biological Diversity, Cascadia Wildlands and Alaska Wildlife Alliance, represented by the CRAG law center. Contrary to the claim that the logging and associated road construction would have insignificant impacts on the 134,000-acre island, the environmental groups catalogued a number of significant impacts: - More...
Tuesday PM - May 05, 2015

Ketchikan - Statewide: First Administration of Alaska Measures of Progress Completed - Alaska's public schools have completed their first administration of statewide computer-based tests, Alaska Education Commissioner Mike Hanley said today. From March 30th to May 1st, approximately 70,300 students in grades 3 to 10 took the state's new English and math tests, the Alaska Measures of Progress (AMP), on a computer.

"Adjusting to a more rigorous test that aligns to our standards, as well as moving to a computer-based format, was a big step," Commissioner Hanley said. "Our districts worked hard to make the changes, and our students adapted well to the change. It was a tremendously successful rollout."

School district superintendents said the computer-based testing generally went smoothly. Minor technology issues were identified and solved.

Schools prepared for the technology through numerous trainings and by holding a trial run in January. During the testing window, the Alaska Department of Education & Early Development and its testing contractor, the Achievement and Assessment Institute, made support teams available to schools.

"Overall, kids seem to be adjusting to the test smoothly," said Theresa Hamilton, the technology integration facilitator for the Bering Strait School District, which serves students in 15 communities in Northwest Alaska. Younger students said that testing is more fun on a computer than on paper, she said. Some middle school students had mixed reactions to the test but they didn't want to go back to a paper test next year, Hamilton said.

In the first two days of testing there were some connectivity issues at a few schools but they were resolved quickly, said Kristen Mashiana, coordinator of assessment for the Bering Strait School District. "By day three we seem to have worked out the kinks," she said.

Students adapted smoothly to the computer-based tests, said Robert Boyle, superintendent of the Ketchikan Gateway Borough School District. "We find students almost eager to test."

Some 4th-graders in Juneau preferred the computer-based assessment to a paper test because it did not ask only multiple choice questions. The students also liked using the computers' tools, such as the search function, tags to mark parts that were important, and hearing the directions read to them.

One student liked writing thoughts on the electronic sticky notes and coming back to them to check the answer. "The search tool made it easy to find the part I was looking for in the passage without having to read the whole thing again," a student said.

"Testing went pretty well and definitely much smoother than we anticipated," said Kerry Boyd, superintendent of the Yukon-Koyukuk School District. "All in all it was a positive experience district-wide." Students said they preferred this new test, and teachers said they appreciated AMP's increased flexibility, Boyd said.

The Alaska Measures of Progress was designed for Alaska and its standards, which prepare students to enter postsecondary training and education without needing remediation in English and math. - More...
Tuesday PM - May 05, 2015

Ketchikan: Confirmed case of paralytic shellfish poisoning near Ketchikan is reminder of danger - A confirmed case of paralytic shellfish poisoning last week has prompted epidemiologists with the Alaska Department of Health and Social Services to remind Alaskans and visitors about the risk of paralytic shellfish poisoning, or PSP, when consuming recreationally harvested Alaska shellfish. All shellfish - including clams, mussels, oysters, geoducks and scallops - can contain paralytic shellfish poison. Crabmeat is not known to contain the PSP toxin, but crab guts can contain unsafe levels of toxin and should be discarded. Commercially harvested shellfish are tested and considered safe.

The confirmed case last week involved a mixture of clams (horse, manilla, and butter) harvested from a beach north of Ketchikan the week of April 20, consumed the evening of April 24. The patient experienced typical symptoms of PSP within 30 minutes of consumption. Early signs of poisoning include tingling of the lips and tongue. Symptoms may progress to tingling of fingers and toes, then loss of control of arms and legs, followed by difficulty breathing. Death can result in as little as two hours.

Fortunately, this patient did not experience severe symptoms. Clams leftover from the meal were tested at Alaska's Department of Environmental Conservation Environmental Health Laboratory and found to contain markedly elevated levels of saxitoxin (1,090 μg per 100 grams of meat). The regulatory limit is 80 μg per 100 grams. - More...
Tuesday PM - May 05, 2015

Science: These gigantic whales have nerves like bungee cords - Nerves aren't known for being stretchy. In fact, "nerve stretch injury" is a common form of trauma in humans. But University of British Columbia (UBC) researchers reporting in the Cell Press journal Current Biology on May 4 have discovered that nerves in the mouths and tongues of rorqual whales can more than double their length with no trouble at all.

To eat, rorqual whales open their mouths and lunge while their tongues invert and their mouths fill like giant water balloons full of floating prey. The whales' nerves are stretchy so they can withstand the tissue deformation.
CREDIT: Vogl et al./Current Biology 2015

"These large nerves actually stretch and recoil like bungee cords," says A. Wayne Vogl of the University of British Columbia. "This is unlike other nerves in vertebrates, where the nerve is of a more fixed length that has enough slack in it to accommodate changes in position of the structures the nerves are supplying."

Those stretchy nerves support the animals' unique and extreme lunge feeding strategy, which helps to support the whales' gigantic bodies.

Rorqual whales represent the largest group among baleen whales, weighing in at an impressive 40 to 80 tons. To eat, the whales open their mouths and lunge while their tongues invert and their mouths fill like giant water balloons full of floating prey. Those prey are concentrated by slowly expelling the water through baleen plates. The volume of water brought in with a single gulp can exceed the volume of the whale itself.

"Rorqual whales attained large body size with the evolution of a bulk filter feeding mechanism based on engulfing huge volumes of prey-laden water," Vogl says. "This required major changes in anatomy of the tongue and ventral blubber to allow large deformation, and now we recognize that this also required major modifications in the structure of nerves in these tissues so they could withstand the tissue deformation."

Vogl and his team hadn't expected this at all. They made the discovery after a member of the lab picked up a dull white cord-like structure and stretched it. Vogl recalls him saying something like, "Wow, look at this." - More...
Tuesday PM - May 05, 2015




Political Cartoon: Baltimore Democrats
By Rick McKee ©2015, The Augusta Chronicle
Distributed to subscribers for publication by Cagle Cartoons, Inc.




Real Time U.S. Debt Clock
http://www.usdebtclock.org/

U.S. Inflation Calculator
Easily calculate the buying power of the US dollar & inflation rate from 1913-2014

U.S. Energy Info. Admin.
Heating Oil & Propane Update

Public Service Announcements
Public Meetings & Info

KGB Animal Protection

Ketchikan Borough Assembly

Live video stream of current meeting
Archived videos
Agenda and Information Packets
Assembly Meeting Minutes
Borough Records
Calendar

Ketchikan Planning Commission

Live video stream of current meeting
Agenda, Information Packets & Minutes

Ketchikan City Council

View a Video of Meeting
Agenda & Information Packets

Ketchikan School Board

Live video stream of current meeting
Agenda & Information Packets


Gravina Access Project SEIS Alternatives Development

Gravina Access Website

Police Blotters

AK Troopers Daily Dispatch
Ketchikan Police Reports
Juneau Police Reports

Ketchikan

Jobs
Today's Forecast
Satellite
Today's Weather Images
Marine Forecasts
AK Weathercams
Ketchikan Weather Data
Current AK Weather Map




CLASSIFIEDS' CATEGORIES

Announcements
Help Wanted
Job Wanted
For Sale / Free Stuff
Garage Sales
Homes / Apts/ Property
Pets
Wanted
Lost & Found
Publish Your Ad

Front Page Archives
Letter Archives
April - May 2015

| | | | | | | |
| --- | --- | --- | --- | --- | --- | --- |
| S | M | T | W | T | F | S |
| 29 | 30 | 31 | 01 | 02 | 03 | 04 |
| 05 | 06 | 07 | 08 | 09 | 10 | 11 |
| 12 | 13 | 14 | 15 | 16 | 17 | 18 |
| 19 | 20 | 21 | 22 | 23 | 24 | 25 |
| 26 | 27 | 28 | 29 | 30 | 01 | 02 |

More Front Page Archives & Letters


Viewpoints
Commentary
Opinions/Letters
Basic Rules &
Freedom of Speech

Questions, please contact the editor at editor@sitnews.us or call 617-9696
Sitnews reserves the right to edit.

Open Letter: Skewed Process in Forming Tongass Advisory Committee By David Beebe - The board of directors of the Greater Southeast Alaska Conservation Community collectively represents over two hundred years of experience on Tongass conservation issues. We are writing this open letter to express our displeasure on 2 counts: the skewed process the Forest Service used to form the Tongass Advisory Committee (TAC), and the predictably skewed product that committee is fabricating as evidenced by the current Draft Recommendations. - More...
Tuesday PM - May 05, 2015

Imperial Metals/ Mount Polley By Del Strasbourg - I agree that the Mount Polley tailings dam failure heavily impacted the areas downstream, investigations were warranted and changes had be made to prevent another spill in the future. It is very similar process when an aircraft crashes and hundreds of people are killed or when the Exxon Valdez dumped huge amounts oil in salmon rich waters. Investigations followed and corrective measures were taken but we didn't stop flying and we didn't ban oil tankers. Terrible things happen but smart and responsible people analyze problems when they occur and develop better standards to avoid them in the future. - More...
Saturday PM - May 02, 2015

Education funding cuts By John Suter - We all know that there is a great amount of concern about the deep cut backs in education the state is going to have to endure. The oil companies are still making billions in profits from Alaska oil, not as many billions as they use to, but still making good money. - More...
Saturday PM - May 02, 2015

Active Forest Management is Healthy for Our Forests By Clare Doig - Many believe that the best way to conserve a forest is to do NOTHING – no roads, no harvest, no management. The Big Thorne Timber Sale located on the Prince of Wales Island in Southeast Alaska has been actively managed by the U.S. Forest Service for many years, however conservationists continue to try and stop active forest management. The area already has road access developed from past timber harvest to support future timber harvest. Previously harvested areas have been naturally regenerated or planted, and pre-commercially thinned to improve the overall forest health, including habitat for Sitka black-tailed deer and prey species such as wolves. In reality, a forest that is not managed actively has limited access for wildfire management and/or combating insect infestations or disease. - More...
Thursday AM - April 30, 2014

From Sea to Shining Sea By Judith Green - Last weekend was the KCCB Spring concert titled: From Sea to Shining Sea. Great performance with such a variety of musical enjoyment. Featured were, of course, the KCCB itself directed by Roy McPherson: French Horn duet, Mary and Mike Kurth; the flute section; bagpipers and drums; the trumpet section. Why we even heard the percussion sections home made rain machine and soldiers marching machine.
It would seem the music of both the KCCB and KCC were in sync with bringing our community into a patriotic spirit: the KCC concert, you might remember was Patriotic Pride. - More...
Thursday AM - April 30, 2015

Why I'm Calling A Special Session By Governor Bill Walker - I'm writing you tonight to let you know I have issued a proclamation to convene the Alaska State House of Representatives and Senate in a special session tomorrow. - More...
Monday PM - April 27, 2015

An Open Letter to the Borough and City Councils of Ketchikan By Teri J. Wilson - Once more I am fired up at the mention of another cigarette tax. Frankly, you people are not responsible enough to collect MORE MONEY from an already beleaguered populace where jobs are scare and money is tight. You have, in recent years, spent tens and even hundreds of thousands of dollars on things like a rain gauge ($90 thousand), this stupid tsunami warning system (signs everywhere, indecipherable vocal warnings, an annoying horn that's not even on time) for HOW MUCH?, tourist signage to the tune of $400 thousand, the money that was given to Ketchikan for start-up projects that all went to one group (that was over a million, and they spent that money at the Narrows Inn to the tune of $5 thousand a month, the water treatment plant (the water sucks, ammonia is never to be ingested, it stinks and tastes awful, and I see no improvement), need I go on, or do you get the picture? - More...
Monday PM - April 27, 2015

Re: Errata and Corrective By Tyler Randall - I am writing to confirm my pleasure that Mr. Hanger has discovered a thesaurus, and with such statements as "supercilious sensitivities" and "corncob sitting sideways", he has firmly cemented himself in my mind as a pompous windbag. Further, I am happy to find that his proverbial wind has again splayed itself across Sitnews, as I have of late been seeking additional entertainment. You see, I have been looking to take up a new hobby, and I believe that Mr. Hanger has provided it. - More...
Monday PM - April 27, 2015

More Tax Time! By Joe O'Hara - The writer of the April 20th letter "RE: Tax Time" merely strings together a bunch of unsubstantiated figures that apparently prove that FAIRtax® "is a fraud". At the end of his letter, he suggests a 10% tithe, which on the surface seems like a reasonable concept: a 10% flat-tax of all income, with no deductions, no credits, no exemptions. But will that concept work? - More...
Monday PM - April 27, 2015

Tax consumption, so those who spend the most, pay the most By David Shipp - I have been a FairTax supporter, speaker, and advocate for a number of years. I wasn't always. Once I researched and learned about its many advantages I see no other viable option to save our economy. - More...
Monday PM - April 27, 2015

Webmail your letter or
Email Your Letter To: editor@sitnews.us

---

Articles & photographs that appear in SitNews may be protected by copyright and may not be reprinted or redistributed without written permission from and payment of required fees to the proper sources.

E-mail your news & photos to editor@sitnews.us

Photographers choosing to submit photographs for publication to SitNews are in doing so, granting their permission for publication and for archiving. SitNews does not sell photographs. All requests for purchasing a photograph will be emailed to the photographer.

The Local Paper is now available online.
Click here for this week's printed edition.