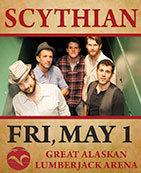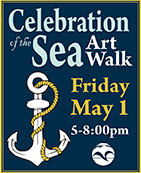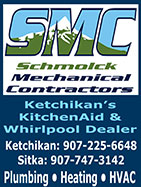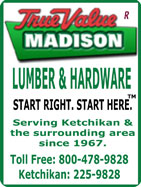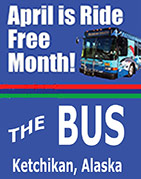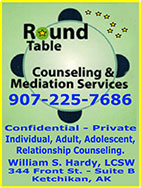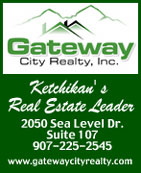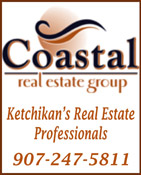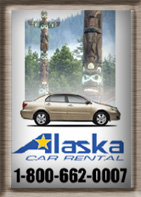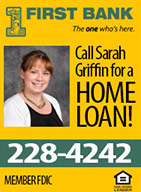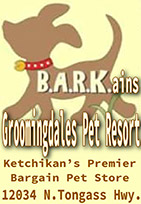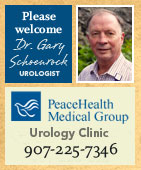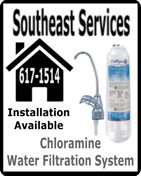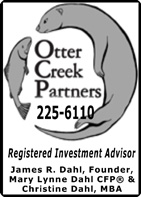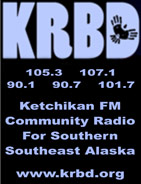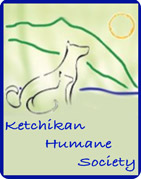 Contact


Call 617-9696


Webmail Letters


News Tips


Copyright Info


Archives
Quick News Search


Alaska


Ketchikan


SE Alaska


Alaska News Links
Columns - Articles


Dave Kiffer


Fish Factor


Money Matters
Historical Ketchikan


June Allen


Dave Kiffer


Louise B. Harrington
Ketchikan Arts & Events


Ketchikan Arts


Ketchikan Museums


KTN Public Library
Sports


Ketchikan Links
Public Records


FAA Accident Reports


NTSB Accident Reports


Court Calendar


Recent Filings & Case Dispositions


Court Records Search


Wanted: Absconders


Sex Offender Reg.


Public Notices
Weather, Webcams


Today's Forecast


KTN Weather Data


AK Weather Map


AK Weathercams


AK Earthquakes

TV Guide


Ketchikan
Ketchikan Phone Book


Yellow Pages


White Pages
Government Links


Local Government


State & National

Thursday
April 30, 2015

Rainbow After the Storm
Front Page Photo By JOHN WARNOCK ©2015
A hurricane force low moved through the Southern Panhandle Tuesday morning according to the US National Weather Service Alaska. Winds were gusting to 70 mph or higher at times in the Ketchikan area. Large trees were downed, and power outages were reported in the Ketchikan area. Morning flights into and out of Ketchikan Airport were canceled due to the high winds. Peak winds at the Ketchikan Airport were reported at 70 MPH at 5:53 AM, Klawock Airport on Prince of Wales Island reported peak winds of 54 MPH at 8:53 AM, Annette Island reported 74 MPH at 5:24 AM Tuesday. No injuries were reported. The photograph was taken south of Mountain Point on Tuesday after the storm.
Click Here to show your appreciation to the photographer and select your Favorite Front Page Photo(s) of the Month
(Submit your photograph to be featured on the SitNews' front page. Email photo to editor@sitnews.us include your name and a brief photo description.)



Southeast Alaska: Canadians & Americans Demand No More Mount Polleys - Tuesday, a large and diverse group of Canadians and Americans called on the British Columbia government to halt the permitting of wet tailings facilities for new and proposed mines in British Columbia.

Photo from Video of Mount Polley Tailings Storage Facility Breach
Courtesy Mount Polley Review Panel

Eighty-seven Alaska Native tribes, members of B.C. First Nations, businesses, prominent individuals, scientists, and conservation groups signed a letter to the B.C. government calling for a shift to newer and safer dry tailings storage technology. This request was based on the Independent Expert Panel recommendations on the Mount Polley mine tailings disaster.

"Wet tailings impoundments are an unacceptable financial and environmental liability now and for future generations," said letter organizer Monty Bassett. "A failure by the B.C. government to stop further construction of wet tailings storage facilities would be a blatant disregard for safety and its own commitments to adopt Best Available Technologies and Practices. Dry stack is a proven tailings technology. Mining industry complaints about costs fly in the face of the Mount Polley report recommendation that costs should not trump safety."

The group's concerns are based on recommendations by the Independent Expert Engineering Investigation and Review Panel, which released a report on the Mount Polley tailings failure in January 2015. The report found that unless significant changes are made in the way B.C. tailings dams are designed and maintained, more failures can be expected. The report's principal recommendation calls for an end to outdated "hundred year old" wet tailings storage and conversion to "dry stack" tailings systems. According to page 120 of the report, "Improving technology to ensure against failures requires eliminating water both on and in the tailings: water on the surface, and water contained in the interparticle voids. Only this can provide the kind of failsafe redundancy that prevents releases no matter what."

"We cannot afford another Mount Polley, especially at mines like Red Chris or the proposed Kerr-Sulphurets-Mitchell (KSM), which are much bigger and will have more toxic acidic tailings," said Chris Zimmer of Rivers Without Borders. "Unless there are major changes to B.C. tailings storage, we will soon see more dangerous dams built across B.C. and in the headwaters of major transboundary salmon rivers such as the Stikine, Taku and Unuk. These tailings dumps will be toxic time bombs poised upstream of vital salmon habitat."

Just days after the Mount Polley Review Panel released its report & recommendations, B.C.'s Ministry of Energy and Mines issued an "interim operating" permit for a wet-tailings facility at the Red Chris mine in northwestern B.C., in the headwaters of the transboundary, salmon-rich Stikine River. The interim permit expires May 4, 2015. The Red Chris facility, also owned by Imperial Metals, is similar to the one that failed at Imperial Metal's Mount Polley mine in August, releasing almost 25 million cubic meters (6.6 billion gallons) of mine waste water and tailings into the Fraser River watershed. - More...
Thursday AM - April 30, 2015

Alaska: Governor Walker Stands Firm on Passing a Fully Funded Budget Before Legislature Adjourns - Governor Bill Walker (I) responded Wedneday to the Republican legislative leadership's request to take a two-week break before convening the special session in Anchorage. Governor Walker declined to rescind his proclamation, and held firm that the legislature pass a fully funded budget before gaveling out.

"It is unacceptable to leave the capital city with a budget that has a $3 billion hole," Governor Walker said. "It's time to put aside our political differences and pull together for the good of Alaska."

The legislature adjourned Monday, April 27, with an unfunded budget - eight days after the statutory 90-day legislative session. Governor Walker immediately issued a proclamation convening a special session.

According to the governor, without legislative approval to tap into the state's savings account established for times of low revenue, the $3 billion hole could lead to a government shutdown in November - which means basic services like snow removal, ferry runs, law enforcement, and payments to school districts would stop.





"Passing an unfunded budget is akin to giving Alaskans a bad check," Governor Walker said. "It creates uncertainty in business negotiations and hampers the state's ability to attract new investment. I trust our legislators to do the right thing and work cooperatively to pass through a fully funded budget."

Wednesday, the Alaska Senate Majority (Republicans) encouraged a handful of Democrats in the minority to be part of the budget solution, not the problem.

"There are two groups of people in this building, those who take this fiscal challenge seriously and those who want to spend more money," said Senator Pete Kelly (R-Fairbanks). "We passed a budget to address the state's spending problem, but the minority refuses to cooperate unless we keep growing government."

As a result of low oil prices and excessive government spending, Alaska is currently facing a budget shortfall of $8 billion over the next two years. The Alaska Senate Majority responded to the challenge by passing budgets reducing government spending by almost $1 billion, which passed the legislature with almost 70 percent of the vote.

Despite the huge reductions in spending, the legislature still needs a three-quarter vote in order to use savings to fully fund the budget. Democrats in the minority, however, refused to fund the budget and instead voted against funding education, public safety, health, and welfare of the people of the state. They threatened a government shutdown unless the legislature agreed to increase spending and continue growing government.

"It's time to stop playing partisan politics and do what's best for Alaska," said Senate President Kevin Meyer (R-Anchorage). "We can't kick the can down the road and hope for high oil prices. We have to make the adult decisions today."

According to the Alaska Senate Majority, Alaska's savings is expected to run dry in as little as three years, unless legislators choose to make the difficult choices before it's too late.

The Alaska Independent Democratic Coalition concurs with Governor Walker in his call for lawmakers to continue working towards a fully funded budget before taking a break from the special session in Juneau. On Monday, without support from the 13 members of the Coalition, the House and Senate Majorities approved a FY 2016 budget that includes a five percent cut to public education and spending over $3 billion more than available revenue. This flawed budget could result in the elimination of vital state services as soon as August.

"The members of this Coalition are committed to working on the people's business and putting solutions before politics," said Alaska Independent Democratic Coalition Leader Representative Chris Tuck (D-Anchorage). "There is not a member in this Legislature that wants to go home more than me. I have only seen my new baby girl for a few hours because of the vital work we are doing here in Juneau. However, I agree with Governor Walker that going home and delaying the work of this Legislature at this time would be irresponsible."

During the process to develop a responsible budget, the Alaska Independent Democratic Coalition said they repeatedly offered proposals to defer the hundreds of millions in oil company tax credits that results in the state paying out over $600 million more than the state makes from oil production taxes. Rather than accept this common sense solution, members of the Majorities put forward proposals to implement income, gas, and education taxes. Majority members also put forward proposals to fund state government with money from the Permanent Fund. - More...
Thursday AM - April 30, 2015

Alaska: DNA suggests all early Eskimos migrated from Alaska's North Slope; First evidence to genetically tie all Inuit populations to North Slope- Genetic testing of Iñupiat people currently living in Alaska's North Slope is helping scientists fill in the blanks on questions about the migration patterns and ancestral pool of the people who populated the North American Arctic over the last 5,000 years.

"This is the first evidence that genetically ties all of the Iñupiat and Inuit populations from Alaska, Canada and Greenland back to the Alaskan North Slope," said Northwestern's M. Geoffrey Hayes, senior author of the new study published April 29, 2015, in the American Journal of Physical Anthropology.

In this study, all mitochondrial DNA haplogroups previously found in the ancient remains of Neo- and Paleo-Eskimos and living Inuit peoples from across the North American Arctic were found within the people living in North Slope villages.

These findings support the archaeological model that the "peopling of the eastern Arctic" began in the North Slope, in an eastward migration from Alaska to Greenland. It also provides new evidence to support the hypothesis that there were two major migrations to the east from the North Slope at two different times in history. - More...
Thursday AM - April 30, 2015

Alaska: Scientists Go To Sea To Collect Data Crucial To Sustainable Alaska Fisheries - Scientists from NOAA's Alaska Fisheries Science Center will embark from Dutch Harbor May 19 on another busy survey season, off Alaska's coast, collecting data needed for fisheries managers to determine sustainable fishery harvest levels. This year, they'll be conducting two distinct surveys: the annual eastern Bering Sea continental shelf survey, and the biennial Gulf of Alaska continental shelf survey.

"We conduct research surveys to collect biological information that is critical for our fish stock assessments," said Douglas DeMaster, science and research director, Alaska Fisheries Science Center. "Understanding how well fish stocks are doing is important because fishermen and managers rely on these data to set sustainable fishing quotas each year."

Information collected as part of these surveys and other available data on oceanographic conditions, fisheries, and protected species are integrated to provide a more comprehensive understanding of how marine ecosystems are affected by environmental changes, commercial fishing activities and climate change.

During surveys, NOAA scientists sort, weigh, and count species collected by each trawl, with an emphasis on biological data for target species. They'll also collect specimens and data on various species, as requested by cooperating scientists, agencies, and institutions. For example, the eastern Bering Sea crab surveys are a collaborative effort between NOAA and the Alaska Department of Fish and Game. In the event that a trawl brings in rare fishes and invertebrates, scientists will collect and preserve the specimens. - More...
Thursday AM - April 30, 2015

Columns - Commentary

DAN ORTIZ: Let's Get the Job Done … In the Capitol - The Alaska State Legislature is in special session. We adjourned out of regular session on the evening of April 27th without fulfilling our constitutional duty as appropriators for the state of Alaska. In response, Governor Walker called the legislature into special session to deal with the state budget, Medicaid expansion, and House Bill 44 (Erin's Law), which relates to sexual assault prevention programs.

Although we are days into the special session, we have not addressed any of those topics. The issue we have been discussing is where and when we should have this special session to address those issues! There is a strong desire amongst some in both the House and Senate majorities to hold the special session in Anchorage, after recessing for about 11 days. I do not believe that a vacation is appropriate at this time. I also do not support moving our legislature out of southeast. For cost containment and efficiency, we should remain in Juneau until the job is done. The non-partisan Legislative Affairs office has published a cost analysis comparing the price of holding session in Juneau ($1,055,664), Anchorage ($1,331,937) and Fairbanks ($1,270,859). I believe it is our responsibility as legislators to be mindful of the fiscal crisis and to be fiscally conservative when it comes to our own expenditures. The legislature should be cost efficient, and we should hold the special session in Juneau. - More...
Thursday AM - April 30, 2015

PHIL KERPEN: Congress's Bipartisan Obamacare Fraud - One of the most outrageous but least reported ongoing scandals in Washington is that the House and Senate have both falsely certified themselves as small businesses in order to fund health insurance for themselves and their staff with taxpayer dollars, sidestepping provisions of Obamacare.

Senator David Vitter (La.) recently tried to subpoena the documents in which the false declarations were made, but he ran into strong bipartisan opposition. Perhaps most shockingly, Senator Rand Paul — who is campaigning for president on a promise to "defeat the Washington machine" — voted to keep this ultimate Washington insider scam secret.

When the Democrats were rushing the health care law through Congress — passing it, perhaps, before they even knew what was in it — Republicans managed, with strong public support, to get language included requiring members of Congress and their staff to go into the new health care exchanges, to experience the same thing millions of Americans would experience and create a strong incentive, therefore, for them to make sure the system works.

Like many Americans being dumped into Obamacare exchanges, members of Congress and their staff stood to lose their employer contributions — in this case, the generous financing of their health benefits by taxpayers that they had before the law passed and took it away. - More...
Thursday AM - April 30, 2015

RON PAUL: The Real War on the Middle Class - One of the great ironies of American politics is that most politicians who talk about helping the middle class support policies that, by expanding the welfare-warfare state, are harmful to middle-class Americans. Eliminating the welfare-warfare state would benefit middle-class Americans by freeing them from exorbitant federal taxes, including the Federal Reserve's inflation tax.

Politicians serious about helping middle-class Americans should allow individuals to opt out of Social Security and Medicare by not having to pay payroll taxes if they agree to never accept federal retirement or health care benefits. Individuals are quite capable of meeting their own unique retirement and health care needs if the government stops forcing them into one-size-fits-all plans.

Middle-class families with college-age children would benefit if government got out of the student loan business. Government involvement in higher education is the main reason tuition is skyrocketing and so many Americans are graduating with huge student loan debts. College graduates entering the job market would certainly benefit if Congress stopped imposing destructive regulations and taxes on the economy. - More...
Thursday AM - April 30, 2015




Political Cartoon: Nepal quake tragedy
By Paresh Nath, The Khaleej Times, UAE
Distributed to subscribers for publication by Cagle Cartoons, Inc.




Real Time U.S. Debt Clock
http://www.usdebtclock.org/

U.S. Inflation Calculator
Easily calculate the buying power of the US dollar & inflation rate from 1913-2014

U.S. Energy Info. Admin.
Heating Oil & Propane Update

Public Service Announcements
Public Meetings & Info

KGB Animal Protection

Ketchikan Borough Assembly

Live video stream of current meeting
Archived videos
Agenda and Information Packets
Assembly Meeting Minutes
Borough Records
Calendar

Ketchikan Planning Commission

Live video stream of current meeting
Agenda, Information Packets & Minutes

Ketchikan City Council

View a Video of Meeting
Agenda & Information Packets

Ketchikan School Board

Live video stream of current meeting
Agenda & Information Packets


Gravina Access Project SEIS Alternatives Development

Gravina Access Website

Police Blotters

AK Troopers Daily Dispatch
Ketchikan Police Reports
Juneau Police Reports

Ketchikan

Jobs
Today's Forecast
Satellite
Today's Weather Images
Marine Forecasts
AK Weathercams
Ketchikan Weather Data
Current AK Weather Map




CLASSIFIEDS' CATEGORIES

Announcements
Help Wanted
Job Wanted
For Sale / Free Stuff
Garage Sales
Homes / Apts/ Property
Pets
Wanted
Lost & Found
Publish Your Ad

Front Page Archives
Letter Archives
Feb.- April 2015

| | | | | | | |
| --- | --- | --- | --- | --- | --- | --- |
| S | M | T | W | T | F | S |
| 01 | 02 | 03 | 04 | 05 | 06 | 07 |
| 08 | 09 | 10 | 11 | 12 | 13 | 14 |
| 15 | 16 | 17 | 18 | 19 | 20 | 21 |
| 22 | 23 | 24 | 25 | 26 | 27 | 28 |
| 01 | 02 | 03 | 04 | 05 | 06 | 07 |
| 08 | 09 | 10 | 11 | 12 | 13 | 14 |
| 15 | 16 | 17 | 18 | 19 | 20 | 21 |
| 22 | 23 | 24 | 25 | 26 | 27 | 28 |
| 29 | 30 | 31 | 01 | 02 | 03 | 04 |
| 05 | 06 | 07 | 08 | 09 | 10 | 11 |
| 12 | 13 | 14 | 15 | 16 | 17 | 18 |
| 19 | 20 | 21 | 22 | 23 | 24 | 25 |
| 26 | 27 | 28 | 29 | 30 | | |

More Front Page Archives & Letters


Viewpoints
Commentary
Opinions/Letters
Basic Rules &
Freedom of Speech

Questions, please contact the editor at editor@sitnews.us or call 617-9696
Sitnews reserves the right to edit.

Active Forest Management is Healthy for Our Forests By Clare Doig - Many believe that the best way to conserve a forest is to do NOTHING – no roads, no harvest, no management. The Big Thorne Timber Sale located on the Prince of Wales Island in Southeast Alaska has been actively managed by the U.S. Forest Service for many years, however conservationists continue to try and stop active forest management. The area already has road access developed from past timber harvest to support future timber harvest. Previously harvested areas have been naturally regenerated or planted, and pre-commercially thinned to improve the overall forest health, including habitat for Sitka black-tailed deer and prey species such as wolves. In reality, a forest that is not managed actively has limited access for wildfire management and/or combating insect infestations or disease. - More...
Thursday AM - April 30, 2014

From Sea to Shining Sea By Judith Green - Last weekend was the KCCB Spring concert titled: From Sea to Shining Sea. Great performance with such a variety of musical enjoyment. Featured were, of course, the KCCB itself directed by Roy McPherson: French Horn duet, Mary and Mike Kurth; the flute section; bagpipers and drums; the trumpet section. Why we even heard the percussion sections home made rain machine and soldiers marching machine.
It would seem the music of both the KCCB and KCC were in sync with bringing our community into a patriotic spirit: the KCC concert, you might remember was Patriotic Pride. - More...
Thursday AM - April 30, 2015

Why I'm Calling A Special Session By Governor Bill Walker - I'm writing you tonight to let you know I have issued a proclamation to convene the Alaska State House of Representatives and Senate in a special session tomorrow. - More...
Monday PM - April 27, 2015

An Open Letter to the Borough and City Councils of Ketchikan By Teri J. Wilson - Once more I am fired up at the mention of another cigarette tax. Frankly, you people are not responsible enough to collect MORE MONEY from an already beleaguered populace where jobs are scare and money is tight. You have, in recent years, spent tens and even hundreds of thousands of dollars on things like a rain gauge ($90 thousand), this stupid tsunami warning system (signs everywhere, indecipherable vocal warnings, an annoying horn that's not even on time) for HOW MUCH?, tourist signage to the tune of $400 thousand, the money that was given to Ketchikan for start-up projects that all went to one group (that was over a million, and they spent that money at the Narrows Inn to the tune of $5 thousand a month, the water treatment plant (the water sucks, ammonia is never to be ingested, it stinks and tastes awful, and I see no improvement), need I go on, or do you get the picture? - More...
Monday PM - April 27, 2015

Re: Errata and Corrective By Tyler Randall - I am writing to confirm my pleasure that Mr. Hanger has discovered a thesaurus, and with such statements as "supercilious sensitivities" and "corncob sitting sideways", he has firmly cemented himself in my mind as a pompous windbag. Further, I am happy to find that his proverbial wind has again splayed itself across Sitnews, as I have of late been seeking additional entertainment. You see, I have been looking to take up a new hobby, and I believe that Mr. Hanger has provided it. - More...
Monday PM - April 27, 2015

More Tax Time! By Joe O'Hara - The writer of the April 20th letter "RE: Tax Time" merely strings together a bunch of unsubstantiated figures that apparently prove that FAIRtax® "is a fraud". At the end of his letter, he suggests a 10% tithe, which on the surface seems like a reasonable concept: a 10% flat-tax of all income, with no deductions, no credits, no exemptions. But will that concept work? - More...
Monday PM - April 27, 2015

Tax consumption, so those who spend the most, pay the most By David Shipp - I have been a FairTax supporter, speaker, and advocate for a number of years. I wasn't always. Once I researched and learned about its many advantages I see no other viable option to save our economy. - More...
Monday PM - April 27, 2015

Webmail your letter or
Email Your Letter To: editor@sitnews.us

---

Articles & photographs that appear in SitNews may be protected by copyright and may not be reprinted or redistributed without written permission from and payment of required fees to the proper sources.

E-mail your news & photos to editor@sitnews.us

Photographers choosing to submit photographs for publication to SitNews are in doing so, granting their permission for publication and for archiving. SitNews does not sell photographs. All requests for purchasing a photograph will be emailed to the photographer.

The Local Paper is now available online.
Click here for this week's printed edition.