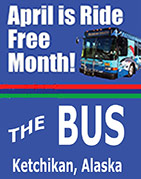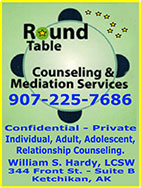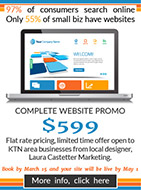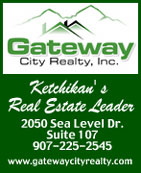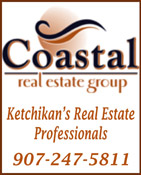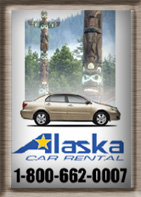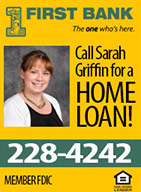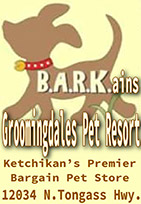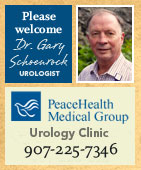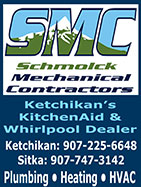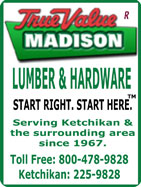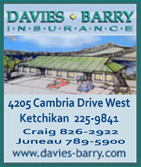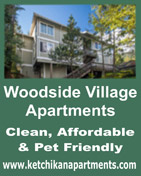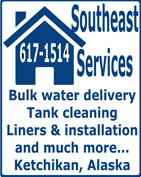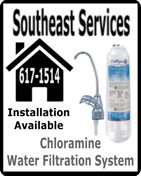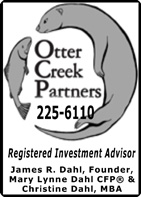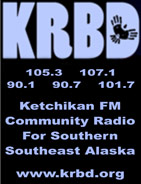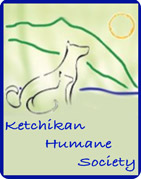 Contact


Call 617-9696


Webmail Letters


News Tips


Copyright Info


Archives
Quick News Search


Alaska


Ketchikan


SE Alaska


Alaska News Links
Columns - Articles


Dave Kiffer


Fish Factor


Money Matters
Historical Ketchikan


June Allen


Dave Kiffer


Louise B. Harrington
Ketchikan Arts & Events


Ketchikan Arts


Ketchikan Museums


KTN Public Library
Sports


Ketchikan Links
Public Records


FAA Accident Reports


NTSB Accident Reports


Court Calendar


Recent Filings & Case Dispositions


Court Records Search


Wanted: Absconders


Sex Offender Reg.


Public Notices
Weather, Webcams


Today's Forecast


KTN Weather Data


AK Weather Map


AK Weathercams


AK Earthquakes

TV Guide


Ketchikan
Ketchikan Phone Book


Yellow Pages


White Pages
Government Links


Local Government


State & National




One fatality reported in early morning house fire
Front Page Photo By WESTON DAVIS ©2015
(Submit your photograph to be featured on the SitNews' front page. Email photo to editor@sitnews.us include your name and a brief photo description.)




Ketchikan: One fatality reported in early morning house fire - Cause of fire released By MARY KAUFFMAN - One fatality was reported after the Ketchikan Fire Department responded to a home engulfed in smoke just after 7 AM this morning in the 2100 block of First Avenue.

Abner Hoage, Chief of the Ketchikan Fire Department, told SitNews this afternoon that the residence was engulfed in heavy smoke when their crew arrived on scene. Firefighters immediately engaged the fire and searched the residence. Chief Hoage said a body was discovered. At this time, the name of the deceased is not being released pending notification of the next of kin. - More...
Monday PM - March 23, 2015

Fish Factor: The Alaskans-First Fishing Act By LAINE WELCH - Seven times is the charm for building some momentum on a measure that aims to give personal use (PU) fisheries a priority over commercial and sport users. As it stands now, the three fisheries all are on equal footing in the eyes and actions of state managers.

The priority shift has been introduced during each of the last seven legislative sessions by (now) Senator Bill Stoltze (R-Chugiak), but has never made it past a first hearing – until now.

"It only took Sen. Stoltze, the bill sponsor, chairing the hearing committee himself," quipped Dave Theriault in his Juneau Resources Weekly.

The measure (SB 42) is dubiously dubbed "The Alaskans-First Fishing Act" and it concerns salmon, without saying so directly. It "directs the Board of Fisheries to place restrictions on sport and commercial fisheries before putting restrictions on personal use fisheries when the harvest of a stock or species is limited to achieve an escapement goal."

The issue is driven primarily by the salmon demands of users at the Kenai and Kasilof Rivers, and the popular Chitina dipnet fishery at Copper River.

Lawmakers said PU fisheries "need more protections from commercial fishermen."

"I'm more sympathetic to those in streams who see commercial fishermen taking tonnage where we're restricted to poundage," said Sen. John Coghill (R-North Pole).

The PU priority got a friendly reception by lawmakers in a first Senate hearing two weeks ago. Stoltz said that the Board of Fisheries would still hold the authority to set fish allocations; he called a PU preference "an additional tool for managers."

Most messages sent to lawmakers last week were in favor of the shift in fishing priorities – of nearly 70 posted to the legislative website, only four were opposed.

The United Fishermen of Alaska's position on the PU issue has remained the same for seven years: the legislature should leave prioritization of fishery allocations to the Board of Fish and management to the Department of Fish and Game.

The PU bill is now on its way to the Senate Resources Committee. A duplicate law has been filed in the House by Rep. Mark Neuman (R-Big Lake).

Fishy bills to watch

A bill to limit all Alaska salmon seiners to a maximum 58 feet in length has been offered by Rep. Dan Ortiz of Ketchikan.

A new law filed by freshman Rep. Dave Talerico (R-Healy), would pull the plug on the EPA's Clean Power Plan, and exempt Alaska from the agency's ability to regulate and limit carbon emissions. Talerico filed the bill two months after retiring from Usibelli, the state's only active coal mine, where he worked since 1974.

The EPA is set to finalize new rules limiting carbon emissions in June, and will draft a plan for Alaska if the state fails to do so. Fifteen other states have filed similar laws to slow or fight the EPA's plan to reduce carbon limits.

The measure breezed through Alaska's Senate Energy and Resources Committees and is on its way to Finance.

Rep. Talerico also has proposed increases to fishing and hunting licenses for both residents and non-residents by up to 50 percent. - More...
Monday PM - March 23, 2015

Ketchikan: Injured logger medevaced - A 47-year-old man who was hit by a falling tree last Wednesday at a logging camp on Cleveland Peninsula near Ketchikan, was medevaced by the USCG.

A Coast Guard Air Station Sitka MH-60 Jayhawk helicopter crew landed on the beach, transferred the injured logger onto their aircraft and transported him to awaiting emergency medical services in Ketchikan. - More...
Monday PM - March 23, 2015

Ketchikan: KPU TV Sweeps Best of the Northwest Awards - KPU TV announced last week that it was awarded the "Best of the Northwest Award" for Overall Excellence in Public, Educational, or Government Programming for 2015. This award honors the community channel that is judged to provide the highest quality in local programming. This is the second year that KPU TV has been awarded an Overall Excellence Award. In July of 2014, KPU TV was also named Best in Overall Programming by the Alliance for Community Media's nationwide Hometown Video Awards.

In addition to the Overall Excellence award, KPU TV was also awarded Best of the Northwest in the Community Involvement category for their production of "Live in Ketchikan's Ultimate Outdoor Challenge". This category honors programs providing public outreach or the public participation and includes "on the street" interviews, live studio call-in, or any subject matter that is created through the shared efforts of many people. The Ultimate Outdoor Challenge was a cooperative effort by KPU TV, students from the Alaska Cast and Crew Advancement Program, Ketchikan High School, and Clover Pass Resort.

Three of KPU TV's other productions won Honorable Mentions in the Best of the Northwest to include a domestic violence documentary titled "Unheard Voices, Unheard Wisdom," KPU TV's coverage of Fight Night 2014, and their television commercial, "This is Ketchikan." - More...
Monday PM - March 23, 2015

Alaska: 'Distracted driving' at an all-time high; new approaches needed - Young, inexperienced drivers have always gotten into more automobile accidents, but if you add in a lot of distractions, it's a recipe for disaster - and a new Pacific Northwest research program is learning more about these risks while identifying approaches that may help reduce them.

Distractions have been an issue since the age of the Model T, whether a driver was eating a sandwich or talking to a passenger. But the advent of cell phones, text messaging and heavy urban traffic has taken those distractions to a historic level, say researchers, who emphasize that there appears to be value in educating young drivers about these special risks.

A new study of 3,000 teenage drivers in Alaska, Washington, Idaho and Oregon has found that interactive presentations administered to young drivers in a classroom or auditorium - more than passive listening - can have some ability to raise their awareness of this problem. Experts conclude that more work of this type should be pursued nationally.

"Based on recent studies, anything that takes your attention away, any glance away from the road for two seconds or longer can increase the risk of an accident from four to 24 times," said David Hurwitz, an assistant professor of transportation engineering in the College of Engineering at Oregon State University, and corresponding author of the study, which was published in the Journal of Transportation Safety and Security.

"This is a dramatic increase in risk, with inexperienced drivers who are least able to handle it," he said. "The absolute worst is texting on a cell phone, which is a whole group of distractions. With texting, you're doing something besides driving, thinking about something besides driving, and looking at the wrong thing."

One study has equated texting on a cell phone equivalent to driving drunk. - More...
Monday PM - March 23, 2015

Alaska: Buy a parcel of state land during the annual land auction for Alaskans - The Alaska Department of Natural Resources is inviting Alaskans interested in owning a piece of the Last Frontier to participate in the 2015 Annual State Land Auction. This year's land offering includes road-accessible and remote parcels ranging from the Southeast Alaska coastline to Interior river corridors. Of the 261 parcels available, more than 78 are new to the auction this year.

Alaska residents may submit sealed bids in person, by mail, or online between 10 a.m. on March 25 and 5 p.m. on July 8, 2015. Apparent high bids will be announced on July 15, 2015. Bidders may purchase up to two parcels in this auction.

An Initial Over-the-Counter (IOTC) drawing and general Over-the-Counter (OTC) sale will follow the auction. The list of IOTC parcels will be available July 29 and IOTC applications will be accepted between 10 a.m. on July 29 and 5 p.m. on Sept. 9. The IOTC drawing will be held on Sept. 16. OTC sales of remaining parcels will begin September 30. - More...
Monday PM - March 23, 2015


Columns - Commentary

A VIEW FROM THE HOUSE: The Budget By DAN ORTIZ - - From the beginning of this legislative session, everyone knew the 3.5 billion dollar budget deficit would be the driving force behind nearly all legislative considerations. With oil tax revenue making up 90% of all state revenue, and oil prices dropping from an average of $110 a barrel to approximately $50 a barrel, there was no escaping the necessity of making some extremely difficult budget reductions. The decisions made in each legislative committee resulted in budget cuts across the board to all regions of the state. However, because of the strong impact of public testimony coming from the community of Wrangell, we were able to make some significant gains back from the initial proposed cuts.

The Alaska Marine Highway System was initially targeted for a 9.8 million cut from the Governor's budget, which had already been reduced. After intensive public testimony, .8 million of general funds money was restored. This, coupled with a shift of existing funds within the AMHS, will allow the ferry system to restore some of the projected reductions in ferry service for Southeast. Representative Kito and I pushed an amendment on the house floor that would have removed 5 million from the Juneau Access road. That 5 million would have been redistributed - 3 million to aid the state deficit, and 2 million to the Alaska Marine Highway System. The amendment did not pass. - More...
Monday PM - March 23, 2015

JEFF LUND: The hypocrite in all of us - The one time I went duck hunting, it was for goose and it was completely unintentional.

I was a "nice and easy" 9-iron out from the flag at a golf course in Stockton, California. My Callaway sat in the middle of a fairway that sloped down before the fringe of the green. In the slight depression were a couple geese. My short game had been stellar all day and all I needed was to lob this thing on and sink my birdie putt.

Naturally, as soon as I gain any sort of sporting self-confidence the universe puts me back in place. I hit a foot-high line-drive straight at the geese, which, because of the club's angle, was almost a trick-shot. One goose casually moved its head and my ball narrowly missed its neck.

So when I go to the Ducks Unlimited (DU) Banquet Saturday, that will be my story. I wonder if I'll tell it, or keep it to myself because it's not that good, but it's all I got. - More...
Monday PM - March 23, 2015

Political Cartoon: Cruz for Prez
March 23, 2015: Ted Cruz becomes the first major candidate to announce presidential bid for 2016
By Nate Beeler, The Columbus Dispatch
Distributed to subscribers for publication by Cagle Cartoons, Inc.




Real Time U.S. Debt Clock
http://www.usdebtclock.org/

U.S. Inflation Calculator
Easily calculate the buying power of the US dollar & inflation rate from 1913-2014

U.S. Energy Info. Admin.
Heating Oil & Propane Update

Public Service Announcements
Public Meetings & Info

KGB Animal Protection

Ketchikan Borough Assembly

Live video stream of current meeting
Archived videos
Agenda and Information Packets
Assembly Meeting Minutes
Borough Records
Calendar

Ketchikan Planning Commission

Live video stream of current meeting
Agenda, Information Packets & Minutes

Ketchikan City Council

View a Video of Meeting
Agenda & Information Packets

Ketchikan School Board

Live video stream of current meeting
Agenda & Information Packets


Gravina Access Project SEIS Alternatives Development

Gravina Access Website

Police Blotters

AK Troopers Daily Dispatch
Ketchikan Police Reports
Juneau Police Reports

Ketchikan

Jobs
Today's Forecast
Satellite
Today's Weather Images
Marine Forecasts
AK Weathercams
Ketchikan Weather Data
Current AK Weather Map




CLASSIFIEDS' CATEGORIES

Announcements
Help Wanted
Job Wanted
For Sale / Free Stuff
Garage Sales
Homes / Apts/ Property
Pets
Wanted
Lost & Found
Publish Your Ad

Front Page Archives
Letter Archives
Feb.- March 2015

| | | | | | | |
| --- | --- | --- | --- | --- | --- | --- |
| S | M | T | W | T | F | S |
| 01 | 02 | 03 | 04 | 05 | 06 | 07 |
| 08 | 09 | 10 | 11 | 12 | 13 | 14 |
| 15 | 16 | 17 | 18 | 19 | 20 | 21 |
| 22 | 23 | 24 | 25 | 26 | 27 | 28 |
| 01 | 02 | 03 | 04 | 05 | 06 | 07 |
| 08 | 09 | 10 | 11 | 12 | 13 | 14 |
| 15 | 16 | 17 | 18 | 19 | 20 | 21 |

More Front Page Archives & Letters


Viewpoints
Commentary
Opinions/Letters
Basic Rules &
Freedom of Speech

Questions, please contact the editor at editor@sitnews.us or call 617-9696
Sitnews reserves the right to edit.

KETCHIKAN CHOOSES RESPECT 2015 By Evelyn Erbele - What began as a statewide campaign against domestic violence and sexual assault is continuing in Ketchikan and has expanded to include everyone from all walks of life. - More...
Monday PM - March 23, 2015

Re: Marijuana Committee Rant By Dave Timmerman - In response to Mr. Hanger's recent letter concerning the Marijuana Advisory committee... - More...
Monday PM - March 23, 2015

Mary Jane's Lies By Janalee Minnich Gage - How do we come to terms with the vast what ifs? We can sit and argue, fight over what is right and what is wrong, you can verbally personally attack me, call me crazy, and call me names because that is all you have to use, I will state now, that we all have mud, and we all have a past, but we all have experiences worth respect. - More...
Monday PM - March 23, 2015

Stockhausen Coach of the Year By Diane Gubatayao - I was very pleased to learn that the Alaska Association of Basketball Coaches bestowed the well-deserved honor of Coach of the Year 4A boys' basketball upon Coach Eric Stockhausen. - More...
Thursday PM - March 19, 2015

THE LOCAL MARIJUANA COMMITTEE By David G Hanger - Looking at the names on this so-called local marijuana committee I detect a strong whiff of alcohol but no tokers or smokers. And what can one expect from such a one-dimensional, one-sided bunch of liquid refreshers? A result that is really, really stupid! - More...
Thursday PM - March 19, 2015

Thank-You Coach Jodi Williams By John and Kathy Flora- It is with deep gratitude that I send Jodi Williams coach of the K-Highlites our heartfelt thanks for being such a wonderful role model, inspiration and mentor. This is a Huge sacrifice of time and commitment by you and completely enhanced our daughters experience in growing to be her highest and best. The lessons she learned on Drill Team for four years involve working with each other, good sportsmanship, teamwork, and a bigger understanding that it takes more than one person to achieve great success. - More...
Tuesday PM - March 17, 2015

Alaska Marine Highway woes By James Schenk - I use the Ferry system from Ketchikan to Bellingham a lot. Most of my travel has been directly associated with health issues, but a lot of my trips before 2009 were, mostly for work travel. For most of my adult life I traveled for work as a I.B.E.W. Union electrician. - More...
Tuesday PM - March 17, 2015

Open Letter: Budget Reductions By A. M. Johnson - The issue of compensation for deputy commissioners and directors has been brought to both of you in prior public submissions and or post to your office. Seemingly there is lack of enthusiasm to consider the suggestion. This lack of action or consideration then takes on the vision of Don t rock the Boat with the insiders of Alaska Government. Tragic as it was felt that Everything in the Budget is on the Table mentality was given in a serious vain. - More...
Tuesday PM - March 17, 2015

Russia in the Arctic By Michael Mccolley - I talked with Congressmen Don Young several years ago about Russia setting up troops in the Arctic. Now I want to know whose property is the Arctic? Is it part of Alaska? Why would we let the Russians take over the Arctic with 4 brigades? Why so many soldiers? - More...
Tuesday PM - March 17, 2015

Daylight Savings Time By Ken Lewis - Mr Bethel questioned how "We" lose 2 hours. Here's how. Read this 1983 article that took all Southeast Alaska (except Metlakatla ) out of the Pacific time zone. Then subtract another hour once this politician from a town with a true midnight sun kicks our once active families in the gnards again. - More...
Tuesday PM - March 17, 2015

Open Letter: Closing Cocktail Lounges on AMHS By Donald Bodda - This letter is in reference to the Alaska Marine Hiway System closing the adult's lounges and bars. We as Alaskans that ride and depend on the service spent our time visiting old friends and making new acquaints in the cocktail lounges and we are very disappointed in the decision to close these lounges. - More...
Tuesday PM - March 17, 2015

Recorder's Office Closure By Chris Elliott - I just wanted to publicly thank Rep. Dan Ortiz for calling me today to talk about my concerns with the closure of the Ketchikan Recorder's Office. - More...
Tuesday PM - March 17, 2015

Name-calling By Mike Harpold - I"ve read the two articles cited by Al Johnson, but nowhere in them does John McCain refer or imply that Barrack Obama is a Muslin as you did in your letters to our congressional delegation. True, Senator McCain is exasperated with the President's policies in Ukraine, calling him naïve, but he doesn't call him the names you do. There is a line. - More...
Tuesday PM - March 17, 2015

Hollis students and HB 53 By Richard Trojan - During public comments on March 10th, there were 4 Hollis students that did an excellent job on HB 53. It's about putting public comment back into the discussion about herbicides. - More...
Tuesday PM - March 17, 2015

Citizens as a commodity By Garrett Collins - How can a system of criminal citation or taxation be supported by the First Amendment if we lose our rights to civil life, liberty and the pursuit of happiness in the process? - More...
Tuesday PM - March 17, 2015

Arctic Sea Ice Fraud? By Paul Mason - The sudden plunge in reported "Arctic Sea Ice Extent" defies logic. After all, North America had its coldest winter in about 100 years, yet the supposed Arctic Sea Ice Extent has reportedly SUDDENLY dropped to its lowest level in many, many years. - More...
Tuesday PM - March 17, 2015

Ageism and Its End By Brendan Hare - Until I turned sixty-six, retired, and officially joined the ranks of "the olds," I lived for decades as an unreflecting and unapologetic ageist. I'm not a mean-spirited person. I pride myself on being open-minded and progressive. I've always tried to guard against bias in my thoughts and actions, and to fight bigotry wherever it cast its sulphurous gloom. But somehow, my prejudices about old people seemed to be natural, to reflect the facts of life, to share in the universal consensus. Being old was simply bad, wasn't it? This felt like a solid fact, an incontrovertible position and, in the U.S. of A., also a basically uncontroversial one. In America - youth-worshipping, plastic-surgery-tweaked America - ageism stands as one of the last widely acceptable social prejudices. - More...
Tuesday PM - March 17, 2015

World Is At War By Donald A. Moskowitz - President Obama refuses to refer to ISIL, Al Qaeda, Hamas, Hezbollah, the Quds Force, and others as Islamic terrorists. He tends to mischaracterize the attacks by the radical Islamic terrorists on Christians, Jews, and other non-Muslims, and he seems hesitant to vigorously take the fight to the terrorists. Why is that? - More...
Tuesday PM - March 17, 2015

Webmail your letter or
Email Your Letter To: editor@sitnews.us

---

Articles & photographs that appear in SitNews may be protected by copyright and may not be reprinted or redistributed without written permission from and payment of required fees to the proper sources.

E-mail your news & photos to editor@sitnews.us

Photographers choosing to submit photographs for publication to SitNews are in doing so, granting their permission for publication and for archiving. SitNews does not sell photographs. All requests for purchasing a photograph will be emailed to the photographer.

The Local Paper is now available online.
Click here for this week's printed edition.