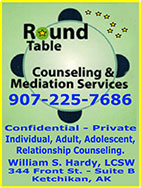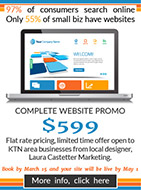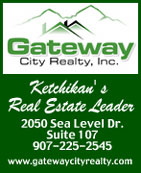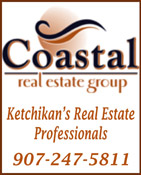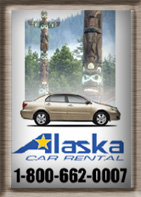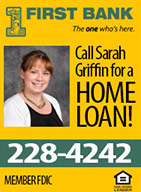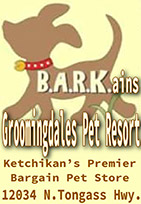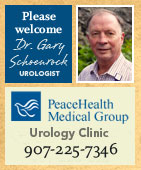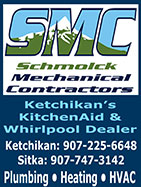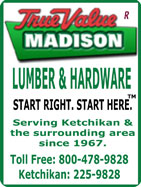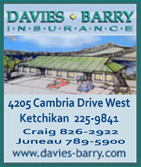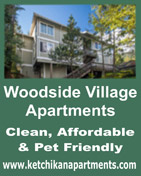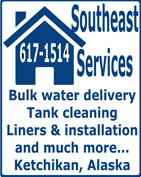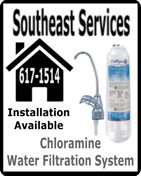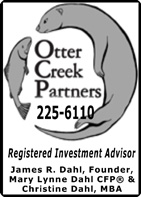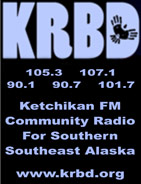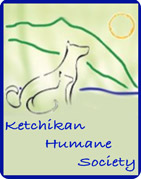 Contact


Call 617-9696


Webmail Letters


News Tips


Copyright Info


Archives
Quick News Search


Alaska


Ketchikan


SE Alaska


Alaska News Links
Columns - Articles


Dave Kiffer


Fish Factor


Money Matters
Historical Ketchikan


June Allen


Dave Kiffer


Louise B. Harrington
Ketchikan Arts & Events


Ketchikan Arts


Ketchikan Museums


KTN Public Library
Sports


Ketchikan Links
Public Records


FAA Accident Reports


NTSB Accident Reports


Court Calendar


Recent Filings & Case Dispositions


Court Records Search


Wanted: Absconders


Sex Offender Reg.


Public Notices
Weather, Webcams


Today's Forecast


KTN Weather Data


AK Weather Map


AK Weathercams


AK Earthquakes

TV Guide


Ketchikan
Ketchikan Phone Book


Yellow Pages


White Pages
Government Links


Local Government


State & National




Meyers Chuck: Northern Lights
Front Page Feature Photo By EDWARD TALIK ©2015
(Submit your photograph to be featured on the SitNews' front page. Email photo to editor@sitnews.us include your name and a brief photo description.)


Alaska: Medicaid Bill To Provide Benefits to 42,000 low-income Alaskans Introduced - Alaska Governor Bill Walker (I-AK) today transmitted legislation to provide health care coverage to up to 42,000 low-income Alaskans, reform Medicaid, and bring more money into the state.

"As Alaskans, we have a long tradition of caring for each other when times are tough," Governor Walker said. "This proposal will save money and save lives. It provides health care for more Alaskans using less state money. It's the right thing to do."

The bill will take advantage of available federal resources by accepting an estimated $146 million in federal Medicaid expansion money; and lays out the governor's plans to reform the state's Medicaid system to ensure the program is affordable over the long term.

The bill will make health coverage available through Medicaid to Alaskans who earn about $20,314 or less ($9.76 per hour) or married couplies who earn $27,490 or less.

"Governor Walker and I have heard from so many Alaskans about their inability to get the health care they need," Health and Social Services Commissioner Valerie Davidson said. "We all have an interest in ensuring that Alaskans are as productive as possible and can contribute to our communities and economy. But people can't work, hunt, or fish when they are not healthy." - More...
Tuesday PM - March 17, 2015

Alaska:: Premera Blue Cross Data Breach Investigated By MARY KAUFFMAN - Milberg LLP, a nationally recognized leader in protecting the rights of consumers, including those harmed by data security breaches, announced today that it is investigating potential violations of the federal and state laws by Premera Blue Cross in connection with a massive data breach.

SitNews reported last month that close to 34,000 Alaskans may have been impacted by a sophisticated cyber attack on Anthem, a member of the Blue Cross and Blue Shield Association.

However, not until today did Premera Blue Cross announced their recent discovery that cyberattackers had executed this sophisticated attack attempting to gain unauthorized access to its Information Technology (IT) systems.

According to today's news release, Premera's investigation thus far revealed that the initial attack occurred on May 5, 2014. As part of its investigation, Premera notified the FBI and is coordinating with the Bureau's investigation into this attack. Premera said it has also worked closely with Mandiant, one of the world's leading cybersecurity firms, to conduct a comprehensive investigation of the incident and to remove the infection created by the attack.

Premera Blue Cross, one of the largest health insurers in the Pacific Northwest, found that hackers had broken into its network in May 2014 and accessed personal data of its customers. Premera Blue Cross did not discover the breach until January 29, 2015.

In a prepared statement, U.S. Senator Lisa Murkowski (R-AK) responded today to the news that the Premera Blue Cross IT system was hacked into, putting the security of millions of personal records at risk.

Murkowski said, "Today's news that Premera Blue Cross' information technology system was the target of a cyberattack is a clear indication that the protections for our private information must not only be sophisticated, they must be constantly improving to meet the ever-evolving nature of cyberattacks." - More...
Tuesday PM - March 17, 2015

Alaska: Ponds are disappearing in the Arctic - Ponds in the Arctic tundra are shrinking and slowly disappearing, according to a new study.

36 years later in August 2012, Christian Andresen, Ph.D., revisits the same pond once sampled by Mac Butler, Ph.D in 1976, but it looks completely different; the pond has become overcome by plant growth.
Photo courtesy of Christian Andresen / UTEP

In a new study by University of Texas at El Paso researchers more than 2,800 Arctic tundra ponds in the northern region of Alaska's Barrow Peninsula were analyzed using historical photos and satellite images taken between 1948 and 2010. Over the 62-year period, the researchers found that the number of ponds in the region had decreased by about 17 percent, while pond size had shrunk by an average of one-third.

"The 17 percent is a very conservative estimate because we didn't consider ponds that had divided, or split into two ponds," explained Christian Andresen, Ph.D., a postdoctoral fellow at UTEP who led the study. "Some ponds are elongated and as they shrink over time, they can be divided into two or more smaller ponds." - More...
Tuesday PM - March 17, 2015

Southeast Alaska: Admiralty Island Subsistence proposal passed by Alaska Fisheries Board - A historic advance for Alaskan subsistence rights was passed in Sitka at the recent Alaska Board of Fisheries meeting held February 23 – March 3. Juneau-based Kootznoowoo said advocates for subsistence rights were encouraged that an immediate and substantial step was taken to balance the subsistence needs of the Southeast Alaska community of Angoon with the commercial interests of Alaska's seining fleet.

According to Juneau-based Kootznoowoo Incorporated, this has been many years in the making. The community of Angoon has advanced close to a dozen proposals to the Board of Fish. Furthermore, Kootznoowoo, Inc. has petitioned the U.S. Secretary of Interior and the U.S. Secretary of Agriculture to extend extraterritorial jurisdiction (ETJ) around the community of Angoon. Kootznoowoo was granted this right as part of the Alaska National Interest Lands Conservation Act (ANILCA.) This ETJ would protect wild salmon returns (conservation escapement) and provide more sockeye salmon for subsistence users.

Fom the combined efforts of Kootznoowoo and the Southeast Alaska Seiners Association, a compromise has been found and accepted by the Alaska Board of Fisheries. This proposal will close 4 miles of coastline near Basket Bay (on Chichagof Island) to seine fisheries during the season. Additionally, the waters in front of the community of Angoon will be closed to seine fisheries. However, from the northwest shore of Admiralty Island to Point Hepburn (approximately 40 miles northwest of Angoon) will be opened up to the purse seine fishery on July 17th. On July 21st the waters from Fisher Point to Parker Point will be opened to commercial purse seining. - More...
Tuesday PM - March 17, 2015

Alaska Agriculture: Researcher seeks better wheat for Alaska farms By NANCY TARNAI - Agricultural research by a Washington State University graduate student has brought Alaska a step closer to a wheat variety adapted to the far north.

Karen Hills researched wheat varieties for Alaska at Washington State University's Mount Vernon Research Center.

Karen Hills, who grew up in Fairbanks and worked summers at the University of Alaska Fairbanks Large Animal Research Station during high school, crossed several types of wheat to try to achieve a hard red spring variety that matures early and is shatter resistant. Most of her work was done at WSU's Mount Vernon Research Center, but she visited the Fairbanks Experiment Farm at UAF to see how the wheat was growing.

"This was a great opportunity to see how I could collaborate with UAF folks to benefit the work in Alaska," Hills said. "We chose varieties that show promise." They were Ingal, Roblin, AC Intrepid and CDC Bounty.

She said she hoped her work will eventually give more options for well-adapted wheat to grow in Alaska's climate. "The varieties that were available were developed a long time ago, and there hadn't been much improvement," Hills said. "I hope the work I did is helping growers." - More...
Tuesday PM - March 17, 2015

Alaska Science: Documenting Alaska's insects and spiders By THERESA BAKKER - It's not often a scientist gets to document the recovery of an ecosystem.

When Kasatochi - a volcanic island in Southwest Alaska's Aleutian chain — erupted in 2008, the lush seabirds' paradise was turned into a pile of mud and ash overnight. But the University of Alaska Museum of the North's curator of insects knew it could be a valuable opportunity for science.

Derek Sikes had spent a day on the island two months before it erupted. That meant he could compare the island's ecosystem to its pre-eruption condition.

"I first thought it would be years of mud, ash and no life but was surprised to find insect activity within a year of the eruption," he said. "Most, and possibly all, of the species appear to be survivors rather than new colonists. It's an amazing opportunity to see how an ecosystem assembles."

While insects are the largest consumers of vegetation in Alaska - 30 million spruce trees were killed by spruce bark beetles during the 1990s - insects are also a major source of nutrition and instrumental in food production, as well as an indicator of climate change. They even provide forensic clues used to solve crimes. - More...
Tuesday PM - March 17, 2015

Columns - Commentary

TOM PURCELL: No Way to Celebrate St Patrick's Day - St. Patrick's Day celebrations are getting a wee bit out of hand.

St. Patrick's Day occurs every year on March 17, the date when St. Patrick, the patron saint of Ireland, died in 461 A.D.

According to The History Channel, St. Patrick was born in Britain in 385 A.D. to a well-to-do family. Captured by Irish marauders when he was 16, he worked as a herder in Ireland for six years before escaping and returning home.

In his book "Confessio," he describes a dream in which he was called to serve the Irish people. After 15 years of study, he was ordained a Catholic bishop. He returned to Ireland in 433, devoting the rest of his life to building churches, preaching and caring for the Irish people.

For about 1,500 years, St. Patrick's Day has been celebrated as a religious holiday. The Irish attended church in the morning and enjoyed modest gatherings with friends and family in the afternoon. They didn't begin hosting St. Patrick's Day parades until 1995. - More...
Tuesday PM - March 17, 2015

WILL DURST: The 'E' in Email Stands for Evidence - The country breathed a collective sigh of relief following Hillary Clinton's masterful press conference last week, held in response to the controversy surrounding her email troubles. "It's all fine. Don't worry about it. We got it covered. Easy peasy lemon squeezy."

It appears she might have used a personal email address while conducting government business, but only because she didn't want to carry two Blackberrys after losing all that weight running around repeatedly saving the world as Secretary of State, thank you very much. Did everybody catch the part about saving the world? Repeatedly?

The former Hillary Diane Rodham also insisted that all the deleted private messages were silly and trivial, and concerned mostly with the planning of her daughter's wedding, mother's funeral and/ or yoga routines. All 30,000 of them. Which either means she was organizing the world's most complicated wedding and/or funeral, or was extremely determined to advance past Mountain Pose and Downward Dog. - More...
Tuesday PM - March 17, 2015

Political Cartoon: Secret Service
By STEVE SACK, The Minneapolis Star Tribune
Distributed to subscribers for publication by Cagle Cartoons, Inc.




Real Time U.S. Debt Clock
http://www.usdebtclock.org/

U.S. Inflation Calculator
Easily calculate the buying power of the US dollar & inflation rate from 1913-2014

U.S. Energy Info. Admin.
Heating Oil & Propane Update

Public Service Announcements
Public Meetings & Info

KGB Animal Protection

Ketchikan Borough Assembly

Live video stream of current meeting
Archived videos
Agenda and Information Packets
Assembly Meeting Minutes
Borough Records
Calendar

Ketchikan Planning Commission

Live video stream of current meeting
Agenda, Information Packets & Minutes

Ketchikan City Council

View a Video of Meeting
Agenda & Information Packets

Ketchikan School Board

Live video stream of current meeting
Agenda & Information Packets


Gravina Access Project SEIS Alternatives Development

Gravina Access Website

Police Blotters

AK Troopers Daily Dispatch
Ketchikan Police Reports
Juneau Police Reports

Ketchikan

Jobs
Today's Forecast
Satellite
Today's Weather Images
Marine Forecasts
AK Weathercams
Ketchikan Weather Data
Current AK Weather Map




CLASSIFIEDS' CATEGORIES

Announcements
Help Wanted
Job Wanted
For Sale / Free Stuff
Garage Sales
Homes / Apts/ Property
Pets
Wanted
Lost & Found
Publish Your Ad

Front Page Archives
Letter Archives
Feb.- March 2015

| | | | | | | |
| --- | --- | --- | --- | --- | --- | --- |
| S | M | T | W | T | F | S |
| 01 | 02 | 03 | 04 | 05 | 06 | 07 |
| 08 | 09 | 10 | 11 | 12 | 13 | 14 |
| 15 | 16 | 17 | 18 | 19 | 20 | 21 |
| 22 | 23 | 24 | 25 | 26 | 27 | 28 |
| 01 | 02 | 03 | 04 | 05 | 06 | 07 |
| 08 | 09 | 10 | 11 | 12 | 13 | 14 |
| 15 | 16 | 17 | | | | |

More Front Page Archives & Letters


Viewpoints
Commentary
Opinions/Letters
Basic Rules &
Freedom of Speech

Questions, please contact the editor at editor@sitnews.us or call 617-9696
Sitnews reserves the right to edit.

Thank-You Coach Jodi Williams By John and Kathy Flora- It is with deep gratitude that I send Jodi Williams coach of the K-Highlites our heartfelt thanks for being such a wonderful role model, inspiration and mentor. This is a Huge sacrifice of time and commitment by you and completely enhanced our daughters experience in growing to be her highest and best. The lessons she learned on Drill Team for four years involve working with each other, good sportsmanship, teamwork, and a bigger understanding that it takes more than one person to achieve great success. - More...
Tuesday PM - March 17, 2015

Alaska Marine Highway woes By James Schenk - I use the Ferry system from Ketchikan to Bellingham a lot. Most of my travel has been directly associated with health issues, but a lot of my trips before 2009 were, mostly for work travel. For most of my adult life I traveled for work as a I.B.E.W. Union electrician. - More...
Tuesday PM - March 17, 2015

Open Letter: Budget Reductions By A. M. Johnson - The issue of compensation for deputy commissioners and directors has been brought to both of you in prior public submissions and or post to your office. Seemingly there is lack of enthusiasm to consider the suggestion. This lack of action or consideration then takes on the vision of Don t rock the Boat with the insiders of Alaska Government. Tragic as it was felt that Everything in the Budget is on the Table mentality was given in a serious vain. - More...
Tuesday PM - March 17, 2015

Russia in the Arctic By Michael Mccolley - I talked with Congressmen Don Young several years ago about Russia setting up troops in the Arctic. Now I want to know whose property is the Arctic? Is it part of Alaska? Why would we let the Russians take over the Arctic with 4 brigades? Why so many soldiers? - More...
Tuesday PM - March 17, 2015

Daylight Savings Time By Ken Lewis - Mr Bethel questioned how "We" lose 2 hours. Here's how. Read this 1983 article that took all Southeast Alaska (except Metlakatla ) out of the Pacific time zone. Then subtract another hour once this politician from a town with a true midnight sun kicks our once active families in the gnards again. - More...
Tuesday PM - March 17, 2015

Open Letter: Closing Cocktail Lounges on AMHS By Donald Bodda - This letter is in reference to the Alaska Marine Hiway System closing the adult's lounges and bars. We as Alaskans that ride and depend on the service spent our time visiting old friends and making new acquaints in the cocktail lounges and we are very disappointed in the decision to close these lounges. - More...
Tuesday PM - March 17, 2015

Recorder's Office Closure By Chris Elliott - I just wanted to publicly thank Rep. Dan Ortiz for calling me today to talk about my concerns with the closure of the Ketchikan Recorder's Office. - More...
Tuesday PM - March 17, 2015

Name-calling By Mike Harpold - I"ve read the two articles cited by Al Johnson, but nowhere in them does John McCain refer or imply that Barrack Obama is a Muslin as you did in your letters to our congressional delegation. True, Senator McCain is exasperated with the President's policies in Ukraine, calling him naïve, but he doesn't call him the names you do. There is a line. - More...
Tuesday PM - March 17, 2015

Hollis students and HB 53 By Richard Trojan - During public comments on March 10th, there were 4 Hollis students that did an excellent job on HB 53. It's about putting public comment back into the discussion about herbicides. - More...
Tuesday PM - March 17, 2015

Citizens as a commodity By Garrett Collins - How can a system of criminal citation or taxation be supported by the First Amendment if we lose our rights to civil life, liberty and the pursuit of happiness in the process? - More...
Tuesday PM - March 17, 2015

Arctic Sea Ice Fraud? By Paul Mason - The sudden plunge in reported "Arctic Sea Ice Extent" defies logic. After all, North America had its coldest winter in about 100 years, yet the supposed Arctic Sea Ice Extent has reportedly SUDDENLY dropped to its lowest level in many, many years. - More...
Tuesday PM - March 17, 2015

Ageism and Its End By Brendan Hare - Until I turned sixty-six, retired, and officially joined the ranks of "the olds," I lived for decades as an unreflecting and unapologetic ageist. I'm not a mean-spirited person. I pride myself on being open-minded and progressive. I've always tried to guard against bias in my thoughts and actions, and to fight bigotry wherever it cast its sulphurous gloom. But somehow, my prejudices about old people seemed to be natural, to reflect the facts of life, to share in the universal consensus. Being old was simply bad, wasn't it? This felt like a solid fact, an incontrovertible position and, in the U.S. of A., also a basically uncontroversial one. In America - youth-worshipping, plastic-surgery-tweaked America - ageism stands as one of the last widely acceptable social prejudices. - More...
Tuesday PM - March 17, 2015

World Is At War By Donald A. Moskowitz - President Obama refuses to refer to ISIL, Al Qaeda, Hamas, Hezbollah, the Quds Force, and others as Islamic terrorists. He tends to mischaracterize the attacks by the radical Islamic terrorists on Christians, Jews, and other non-Muslims, and he seems hesitant to vigorously take the fight to the terrorists. Why is that? - More...
Tuesday PM - March 17, 2015

Webmail your letter or
Email Your Letter To: editor@sitnews.us

---

Articles & photographs that appear in SitNews may be protected by copyright and may not be reprinted or redistributed without written permission from and payment of required fees to the proper sources.

E-mail your news & photos to editor@sitnews.us

Photographers choosing to submit photographs for publication to SitNews are in doing so, granting their permission for publication and for archiving. SitNews does not sell photographs. All requests for purchasing a photograph will be emailed to the photographer.




The Local Paper is now available online.
Click here for this week's printed edition.