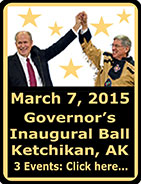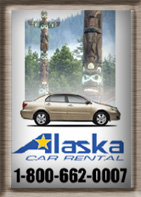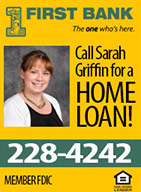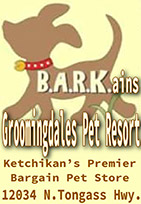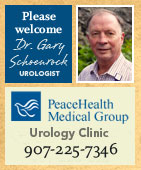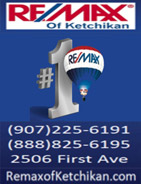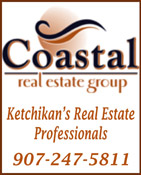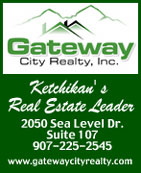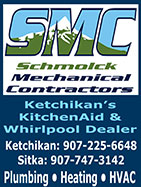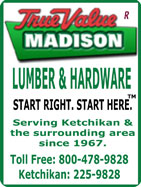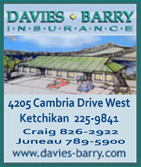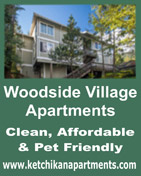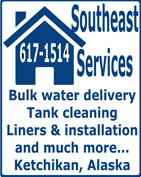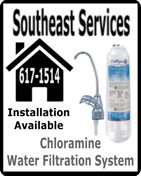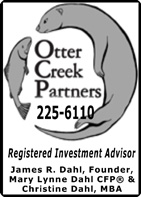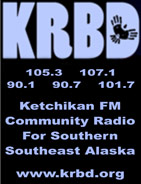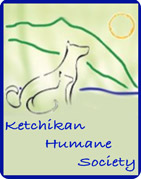 Contact


Call 617-9696


Webmail Letters


News Tips


Copyright Info


Archives
Quick News Search


Alaska


Ketchikan


SE Alaska


Alaska News Links
Columns - Articles


Dave Kiffer


Fish Factor


Money Matters
Historical Ketchikan


June Allen


Dave Kiffer


Louise B. Harrington
Ketchikan Arts & Events


Ketchikan Arts


Ketchikan Museums


KTN Public Library
Sports


Ketchikan Links
Public Records


FAA Accident Reports


NTSB Accident Reports


Court Calendar


Recent Filings & Case Dispositions


Court Records Search


Wanted: Absconders


Sex Offender Reg.


Public Notices
Weather, Webcams


Today's Forecast


KTN Weather Data


AK Weather Map


AK Weathercams


AK Earthquakes

TV Guide


Ketchikan
Ketchikan Phone Book


Yellow Pages


White Pages
Government Links


Local Government


State & National

Unusual Astronomical Sight
Brilliant Venus and faint Mars were paired remarkably close in the sky, and on Friday evening, the crescent Moon joined them in a tight bunch, a beautiful sight. Although these heavenly bodies appear close together as you watched them in the deepening dusk, they really were not. Venus is 134 million miles from Earth, while Mars is 203 million miles away. The Moon is much, much closer: only about 225,000 miles distant. (Source: Sky & Telescope) The new moon came on February 18th and reached its perigee less than one-third day later. It's the closest new moon of the year, which qualifies it as a new moon supermoon.
Front Page Photograph by KEVIN KETCHUM ©2015
(Please respect the rights of photographers, never republish or copy
without permission and/or payment of required fees.)


Fish Factor: Busy year for Alaska brokersBy LAINE WELCH - Last year was one of the busiest years ever for Alaska brokers who help fishermen buy, sell and trade fishing permits and quota shares.

"I was really happy to see such a good mix of permits we were selling – it wasn't just one thing," said Olivia Olsen of Alaskan Quota and Permits in Petersburg. "We had a lot of Dungeness crab permits, charter halibut permits, salmon and shrimp permits, sea cucumbers, and then whatever IFQs we could find."

Salmon permit sales peak from March through May, and early indicators point to lower salmon prices this year in a plentiful market. A strong US dollar against the Yen, Euro and other currencies also makes it more expensive for foreign customers to buy Alaska salmon. At the same time, record numbers of cheaper, farmed salmon continue to flood into the US from Norway and Chile.

Combined, those factors are having a downward press on permit prices – notably, at Alaska's bellwether sockeye fishery at Bristol Bay.

Drift permits last fall were fetching a record $175,000; now they've dipped to $164,000.

"Permit prices have softened in the Bay and actually kind of across the board for any salmon permits," said Doug Bowen with Alaska Boats and Permits in Homer, adding that there "is concern about the price in the Bay this year."

"A lot of sockeye is left in the market from the big run in the Bay last year, plus from the Fraser River. And another big sockeye run is forecasted for Bristol Bay this summer. So there are some negative price rumors out there about the exvessel (dock) price in the Bay dipping below a dollar a pound."

Even if a permit buyer is interested, both brokers said it could be tough going for anyone trying to break into the fishery.

"Some of these guys buying in are having quite a bit of difficulty just lining up a market and finding anyone who will take them on, because the processors at Bristol Bay are bracing for another big year and not really looking to expand their fleets," Bowen explained.

Elsewhere - Prince William Sound seine permits have dropped below $200,000 for the first time in several years. Cook Inlet drifts are at $65,000, down from $90,000 two years ago. Kodiak seine permit interest is flat at around $50,000.

Still, both brokers said the mood on the Alaska waterfront is very upbeat.

"I could feel it in the fall with how busy we were," Olsen said. "People are looking forward to a good year."

Bowne added: "We do see a lot of optimism among the fleets," said Bowen, "and people are building new boats. That is definitely the biggest vote of confidence that you can make." - More...
Monday PM - February 23, 2015

Alaska: UA Board of Regents approves tuition increase throughout state By CARLA BEAM - The University of Alaska Board of Regents on Friday approved a 5 percent increase on tuition at campuses throughout the state.

The 8-2 vote came near the end of the regents' two-day meeting in Anchorage. The change translates to an $8 to $11 per credit hour increase for an in-state undergraduate student.

In September, the board voted against a tuition increase. That was before oil prices dropped and the state's fiscal scenario changed. Today, the university is anticipating a shortfall of at least $40 million, which includes cost increases for things like utilities, fixed costs, and salary and benefits, as well as an expected decrease in state funding.

"Our fiscal picture was quite different back in September," said board chair Jo Heckman. "Since then our fiscal picture has collapsed around us."

About 11 percent of the university's revenue comes from tuition. UA tuition and fees are the second-lowest in the nation, among public baccalaureate institutions. Several regents noted at the meeting that students seem to understand the need for the tuition increase. No students spoke in opposition of the increase during public testimony. - More...
Monday PM - February 23, 2015

Ketchikan: KMC Auxiliary Awards over $40,000 to Medical Center Projects - The Gift Shop in the Ketchikan Medical Center lobby is a treasure.

Gift Shop and Hospice volunteers attending Saturday's annual luncheon.
Photo courtesy KMC

Not only can shoppers find a trove of interesting items to give - and keep – but proceeds from the Shop are reinvested in KMC through grants for equipment and projects. Almost a half million dollars has been donated since 2000.

Each year at the Annual Volunteer Luncheon, Auxiliary members and other volunteers decide how to allocate proceeds from the PeaceHealth Ketchikan Medical Center Gift Shop. This year the Auxiliary had approximately $40,000 available. - More...
Monday PM - February 23, 2015

Southeast Alaska: Tribe Adopts New Marriage Statute - By a unanimous vote on February 20, the Central Council of the Tlingit and Haida Indian Tribes of Alaska's Executive Council, a governing board of seven elected council members, adopted a new tribal statute clearly authorizing its Tribal Court to conduct marriage ceremonies, divorce proceedings, and establish custody arrangements.

The passage of the new statute code is noted especially because it clearly defines that any person may enter into a legal marriage with another person regardless of gender. Central Council is the latest to join a growing list of tribes in the United States that have either amended or adopted new tribal codes to recognize gender equality in their marriage statutes. Central Council's codification of same-sex marriage is at the vanguard in the State of Alaska. - More...
Monday PM - February 23, 2015

Alaska: New Report: 2014 Education Law, 2015 Budget Proposals Lag Education Far behind Inflation Cost Increases - A new legislative research report requested by Representative Les Gara (D-Anchorage) shows that public education funding will fall behind inflation next school year, under either the GOP's three year plan passed last year, or Governor Walker's proposed revisions. According to today's research brief "Staffing and Enrollment Changes in Selected Alaska School Districts", a number of school districts will likely cut teachers and other educational staff under both proposals. These cuts come on top of the loss of over 600 staff in Alaska's largest school districts in fiscal years 2011-2014.

"Legislators should think seriously before cutting public education because a year of lost learning opportunity is a permanent loss to a child's ability to reach their academic potential," said Rep. Gara. "We also don't want parents to reconsider whether they want to raise their children in Alaska." - More...
Monday PM - February 23, 2015

Alaska: Corps Tentatively Selects Plan for Deep-Water Port in Nome - The U.S. Army Corps of Engineers – Alaska District released a draft feasibility report and environmental assessment Friday that tentatively selects a plan to establish a deep-water port in Nome to support increased vessel traffic and economic development in the Arctic.

In 2012, the Corps launched the Alaska Deep-Draft Arctic Port System Study to evaluate potential locations on the northern and western coasts of the state, and determine the feasibility of constructing navigation improvements as part of a larger system of port facilities in the Arctic and sub-Arctic region. - More...
Monday PM - February 26, 2015

Alaska Science: A yearly flood into the Gulf of Alaska By NED ROZELL - Satellite data has confirmed that the amount of freshwater released into the Gulf of Alaska from streams and rivers in Alaska and northern Canada is about 1.5 times what the Mississippi River dumps into the Gulf of Mexico each year.

Ice like this in Glacier Bay is among the fresh water flowing from land to sea in southern Alaska.
Photo by Joanna Young.

That astounding flow of water is from rainfalls that soak Southeast Alaska and the south side of the Alaska Range. The other half comes from the melting of snow and ice from glaciers.

Anthony Arendt is a glaciologist and an author on a recent paper in which researchers used different pieces of information to determine the fresh water input to the northern Pacific from Alaska and northwest Canada. He works at the Geophysical Institute at UAF and has studied data from a NASA mission that features two satellites orbiting Earth about 300 miles above our heads.

Those instruments measure gravity while racing around the planet in formation about 137 miles apart. Arendt and many other scientists have used this gravity information to calculate changes, in his case the loss of ice and snow from glaciers and massive icefields in Alaska and northern Canada. His data confirmed work done since the 1980s based on stream gauges, weather station data and computer models. - More...
Monday PM - February 23, 2015


Columns - Commentary

MONEY MATTERS:

BITCOIN - IS IT THE NEW MONEY?

By MARY LYNNE DAHL, CFP® - Anyone with a smartphone, IPad or even a computer game, knows almost intuitively that "the next big thing" is some sort of new technology. It may be a mobile device, a medical miracle, artificial intelligence or it may be a new form of money, known as "cyber currency", which is already here and being used worldwide. This cyber currency is also known as "crypto currency".

Cyber currency comes in many versions, about 15 of which are actively being used worldwide today. The best known of these is "bitcoin". So, what is bitcoin, who is using it and what is it for? - More...
Monday PM - February 23, 2015

A VIEW FROM THE HOUSE: The Right Choice for Alaska By DAN ORTIZ - Access to affordable health care is an issue of significant concern to Alaskans. Former Governor Parnell chose not to accept expanded Medicaid coverage for the State of Alaska. Dissimilarly, Governor Walker made Medicaid expansion a part of his campaign. Since our new governor took office, he has been working towards the enrollment of Alaska in the program. I do not argue that the Affordable Care Act and its implementation has come without problems exhibited across the nation. I argue instead that a piece of the act, called Medicaid expansion, makes solid economic sense for Alaskans. - More...
Monday PM - February 23, 2015

DAVE KIFFER: We're The Happiest State, In The Whooooooole U-S-A!!!! - Yep, yep, yep that Donna Fargo song is going through my head right now! (and now yours too)

Speaking of which, what kind of name is Donna Fargo anyway? Sounds kinda like Hannah Montana or Bucky Kentucky or Alexis Texas. Yep, pretty made up . I'm gonna start calling myself Jerome Nome or Jack Sparrow Barrow or Snowbank S. Fairbanks.

Well, perhaps, not.

Anyway, those relentless polling folks, the Gallups, say that, as of right now, Alaska is the "happiest" state in these United States. - More...
Monday PM - February 23, 2015

JEFF LUND: Charging through the block - I've always told my students that there is no such thing as writer's block. It's merely an excuse for being lazy, a self-induced incapacitation. There is no reason for the inability to articulate what's going on in your head.

Even though the brain might feel a little more like mashed potatoes than grey matter, it's still on, it's still capable, there are still words and experiences and colors and thoughts and reactions.

It's the functioning brain that keeps you up at night when you're trying to sleep. It's the day's detritus floating in your lake of memory. - More...
Monday PM - February 23, 2015


Political Cartoon: Hot Dogs
By Steve Sack ©2015, The Minneapolis Star Tribune
Distributed to subscribers for publication by Cagle Cartoons, Inc.




Real Time U.S. Debt Clock
http://www.usdebtclock.org/

U.S. Inflation Calculator
Easily calculate the buying power of the US dollar & inflation rate from 1913-2014

U.S. Energy Info. Admin.
Heating Oil & Propane Update

Public Service Announcements
Public Meetings & Info

KGB Animal Protection

Ketchikan Borough Assembly

Live video stream of current meeting
Archived videos
Agenda and Information Packets
Assembly Meeting Minutes
Borough Records
Calendar

Ketchikan Planning Commission

Live video stream of current meeting
Agenda, Information Packets & Minutes

Ketchikan City Council

View a Video of Meeting
Agenda & Information Packets

Ketchikan School Board

Live video stream of current meeting
Agenda & Information Packets


Gravina Access Project SEIS Alternatives Development

Gravina Access Website

Police Blotters

AK Troopers Daily Dispatch
Ketchikan Police Reports
Juneau Police Reports

Ketchikan

Jobs
Today's Forecast
Satellite
Today's Weather Images
Marine Forecasts
AK Weathercams
Ketchikan Weather Data
Current AK Weather Map




CLASSIFIEDS' CATEGORIES

Announcements
Help Wanted
Job Wanted
For Sale / Free Stuff
Garage Sales
Homes / Apts/ Property
Pets
Wanted
Lost & Found
Publish Your Ad

Front Page Archives
Letter Archives
Jan.- Feb.2015

| | | | | | | |
| --- | --- | --- | --- | --- | --- | --- |
| S | M | T | W | T | F | S |
| 28 | 29 | 30 | 31 | 01 | 02 | 03 |
| 04 | 05 | 06 | 07 | 08 | 09 | 10 |
| 11 | 12 | 13 | 14 | 15 | 16 | 17 |
| 18 | 19 | 20 | 21 | 22 | 23 | 24 |
| 25 | 26 | 27 | 28 | 29 | 30 | 31 |
| 01 | 02 | 03 | 04 | 05 | 06 | 07 |
| 08 | 09 | 10 | 11 | 12 | 13 | 14 |
| 15 | 16 | 17 | 18 | 19 | 20 | 21 |

More Front Page Archives & Letters


Viewpoints
Commentary
Opinions/Letters
Basic Rules &
Freedom of Speech

Questions, please contact the editor at editor@sitnews.us or call 617-9696
Sitnews reserves the right to edit.

Ward Creek Trail, Again By Eric Muench - A threat to Ward Creek Trail has receded for now but the risk is still there. The Ward Cove Group proposal to purchase and fully develop the Borough s 297 acres out the Revilla Road, including residential development of Ward Creek Trail in Tract B, has been withdrawn. That is good news, but we cannot let the matter rest there. A new proposal could be made at any time by anyone for any Borough vacant land. It would then be considered and possibly negotiated and approved by the Manager and Mayor and Assembly members. These people are not pushovers; they had serious concerns about the recent proposal, but it would have been better if the proposer had known beforehand what the intents and limits of the Borough s RFP were. It had been too open-ended. - More...
Friday AM - February 20, 2015

Shenanigans By David Nees - Jay Hammond must be rolling in his grave at the current shenanigans in Juneau. In his first term as Senator, the young Jay Hammond sought a way to protect Education and Fish and Game commissioners from political cleansing by the then new Republican administration. Sen. Hammond devised and passed a clever way to balance the system: An appointed board for fish management, another appointed board for game management, and an appointed Board of Education. The governor could not have more than four persons from his party on any of the boards. - More...
Friday AM - February 20, 2015

Do you hate SE Alaskan Children? By Ken Lewis - Gosh I hope the title caught your eye. Senator Anna MacKinnon wants you to think eliminating daylight savings time is good for you. She obviously either hates SE families or she thinks the northern communities (WANTS) are so valuable to us in SE, we are willing to eliminate yet another hour of afternoon daylight for recreation and basic sight for safety. If her ignorant bill should pass, the diference between a kid in Ketchikan prior to 1983 and her version of efficient use of daylight will be two less hours of after school, after work, after diner natural daylight. - More...
Friday AM - February 20, 2015

Hole In The Wall Dock Upgrade By Gail Jackson - The fishermen and hunters haul tons of gear up and down the docks, people that live off the grid haul their supplies up and down the docks. The dock is a working, surviving access to the Alaska waters and marine highway. The dock needs to accommodate those that us it. - More...
Friday AM - February 20, 2015

RE: Ketchikan gas prices By Ken Arriola - Mr. Weaver, we here in K-Town are quite accustom to rolling over and being content with subsidising big business be it fuel, food, housing, utilities, labor, shipping or transportation. - More...
Friday AM - February 20, 2015

War Powers act By A. M. Johnson - Senators Murkowski and Sullivan, enough screwing around with this Muslim President! On the war powers authorization stand firm, damn firm on terms which better include eliminating Terms of engagement - More...
Friday AM - February 20, 2015

RE: Feral Cats By Laura Plenert - What is missing here is the fact that the feral population - if neutered or spayed will eventually collapse because they can no longer breed. - More...
Friday AM - February 20, 2015

Culprit of wealth division By Paul Livingston - The culprit of wealth division is our federal tax code. The tax code has over 74,000 pages with $1.2 trillion in deductions, tax breaks, loop holes, etc. that go up in value with wealth and income. This is the buy and sell tax code game played by special interests, lobbyists and politicians. Do you think winners and losers are being picker? Do you think our present tax code leads to wealth division? Plus it divides us into classes. It has regressive taxes on jobs. The tax code is based on production (income, savings and investment). Production is what creates jobs, a higher standard of living and wealth for the country. Why punish good behavior? - More...
Friday AM - February 20, 2015

Webmail your letter or
Email Your Letter To: editor@sitnews.us

---

Articles & photographs that appear in SitNews may be protected by copyright and may not be reprinted or redistributed without written permission from and payment of required fees to the proper sources.

E-mail your news & photos to editor@sitnews.us

Photographers choosing to submit photographs for publication to SitNews are in doing so, granting their permission for publication and for archiving. SitNews does not sell photographs. All requests for purchasing a photograph will be emailed to the photographer.

The Local Paper is now available online.
Click here for this week's printed edition.