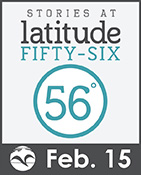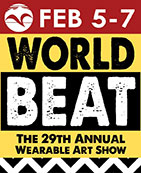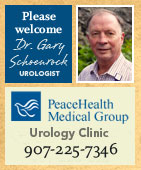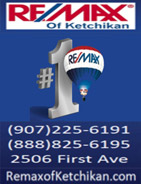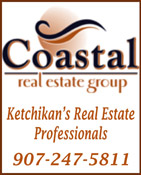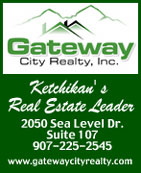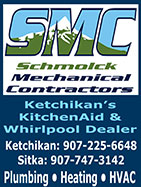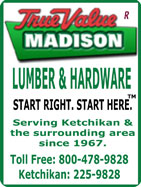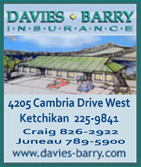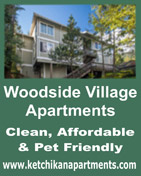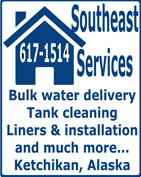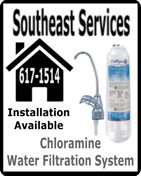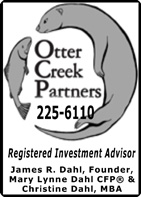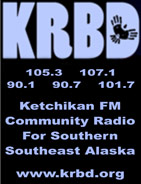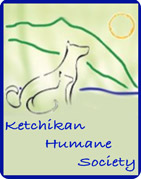 Contact


Call 617-9696


Webmail Letters


News Tips


Copyright Info


Archives
Quick News Search


Alaska


Ketchikan


SE Alaska


Alaska News Links
Columns - Articles


Dave Kiffer


Fish Factor


Money Matters
Historical Ketchikan


June Allen


Dave Kiffer


Louise B. Harrington
Ketchikan Arts & Events


Ketchikan Arts


Ketchikan Museums


KTN Public Library
Sports


Ketchikan Links
Public Records


FAA Accident Reports


NTSB Accident Reports


Court Calendar


Court Records Search


Wanted: Absconders


Sex Offender Reg.


Public Notices
Weather, Webcams


Today's Forecast


KTN Weather Data


AK Weather Map


AK Weathercams


AK Earthquakes

TV Guide


Ketchikan
Ketchikan Phone Book


Yellow Pages


White Pages
Government Links


Local Government


State & National

12th Annual Sam Pitcher Memorial Scholarship Recipients Announced
L to R: Ezrie Anderson, Lily Vaughn, Dallin Ward, Katelin Kalbaugh, Nyah Edenshaw, Emmily Smith, and Maury Meiresonne.
Front Page Photograph Courtesy Sam Pitcher Music Scholarship Fund ©2015
(Please respect the rights of photographers, never republish or copy
without permission and/or payment of required fees.)


Ketchikan: 12th Annual Sam Pitcher Memorial Scholarship Recipients Announced - The Sam Pitcher Memorial Scholarship Fund has announced that seven Ketchikan students have been selected to receive 2015 Sam Pitcher Music Scholarships. The students are 10th graders Lillian Vaughn and Dallin Ward, 9th grader Emily Smith, 8th graders Ezrie Anderson, Katelin Kalbaugh, and Maurice Meirsonne, and 7th grader Nyah Edenshaw. The scholarships are for $500 for each recipient to primarily attend the Sitka Fine Arts Camp, although several applicants have 2nd choice programs as well. Scholarships are awarded on the basis of merit, goals and musicianship.

Lillian Vaughn was also a 2014 recipient of the Sam Pitcher Music Scholarship. She plays both piano and percussion. Lillian plays with both the KHS Wind Ensemble (percussion section leader) and McPherson Jazz Bands. She was selected to play with Southeast Honor Band this year. Lillian hopes to improve her improvisational and soloing skills.

Dallin Ward plays saxophone and is a vocalist. He plays with the KHS Wind ensemble and Jazz Band. His long-term goal is to go into music education or music performance in college.

Emmily Smith has studied vocals, flute, guitar, and piano. She performs with the KHS band and choir. She was selected to play in Southeast Honor Band. She hopes to further her musical goals and qualify for other honor bands in the future.

Ezrie Anderson plays percussion and piano. She plays with the Schoenbar band and jazz band as well as McPherson's jazz band. She is interested in learning new techniques and performance skills that will help her qualify for more music opportunities when she gets to high school.

Katelin Kalbaugh plays trumpet, piano and is a vocalist. She performs with the Schoenbar band and choir as well as McPherson's jazz band. She is interested in meeting people with interests similar to hers at camp as well as improving her skills. She hopes to someday study music performance and/or music education in college.

Maurice Meirsonne has played piano for seven years and more recently started playing tuba. He plays with the Schoenbar band and jazz band. He hopes to improve his skills in order to find opportunities to continue playing both piano and tuba in high school.

Nyah Edenshaw is a vocalist. She has performed in several of First City Players' musicals including this fall's production of "Les Miserables" She hopes to continue to study music and music education in college.

Scholarship recipients are selected by a Ketchikan Area Arts & Humanities Council (KAAHC) advisory committee consisting of ten people, including Sam's mother, Karen Hanson Pitcher. - More...
Tuesday PM - January 20, 2015


Southeast Alaska: 80-FOOT FISHING VESSEL SINKS NEAR SITKA - Coast Guard Sector Juneau personnel responded to the sinking of the 80-foot fishing vessel Eyak approximately 16 miles south of Sitka Harbor on Monday after Sector Juneau watchstanders received a call on VHF channel 16 from a crewmember aboard the Eyak stating they had run aground by Calligan Island and were taking on water. Watchstanders requested the launch of an Air Station Sitka MH-60 Jayhawk helicopter crew.

The United States Coast Guard also requested Alaska State Troopers and Sitka Mountain Rescue to assist in the recovery of 4 adults from the 80 foot tender F/V Eyak that had run aground south of Sitka. The captain was identified as David Castle, 48 of Sitka. Crew members were identified as Anna Zallau, 29, Charles Wlaslewski, 23, and Debra Rose, 49, all of Port Alexander.

Alaska State Trooper and Sitka Search and Rescue crews arrived on scene and assisted with dewatering of the vessel. The Coast Guard helicopter crew arrived on scene and monitored the dewatering efforts until the crew of the Eyak was evacuated from the sinking vessel by the Alaska State Troopers and Sitka Search and Rescue crews. According to the Alaska State Troopers, the vessel sustained damage to the hull and was taking on water.

The Alaska Wildlife Trooper vessel and a Sitka Mountain Rescue vessel with divers responded to the scene and recovered the captain and crew members from the sinking vessel at 7:55 am Monday. The vessel flipped and sank shortly after and only a small portion remained above water. No one was injured and all rescued parties refused medical attention. A Good Samaritan vessel was reported on Monday to be attempting to pull the vessel to a better suited grounding location.

Alaska State Troopers and Alaska Wildlife Troopers had initially received information on Monday that no survival suits or life vests were available to the captain and crew. It was confirmed on January 20th the captain and crew were all wearing survival suits when search vessels arrived. A life raft was also deployed and one crew member was in it. - More....
Tuesday PM - January 20, 2015


Alaska: Transition Team Reports Released - Governor Bill Walker and Lieutenant Governor Byron Mallott today released the Transition Team Conference reports to the public. A common theme among the 17 working groups is a call for an open, accountable and participatory government.

Transition team co-chairs Rick Halford (R) and Ana Hoffman (L) sitting with Gov. Bill Walker and Lt. Gov. Byron Mallott on the final day of a three-day transition conference at University of Alaska Anchorage on Nov. 23, 2014.
Photo courtesy Office of the Governor

More than 250 Alaskans were charged with identifying and agreeing upon the top five priorities in 17 categories during a two-day conference held in Anchorage in late November. Each working group was comprised of a diverse body of individuals representing a wide range of expertise and opinions. Their goal was to work together not only on priorities, but also to identify barriers to success and actions that could be taken to address those barriers.

Bipartisan transition conference co-chairs Rick Halford of Chugiak/Dillingham and Ana Hoffman of Bethel applauded the incoming administration's efforts to gather thorough input from all the groups.

"Your commitment to inclusiveness resulted in a diverse gathering of Alaskans," said Hoffman. "You created one of the largest transition teams ever assembled in our state. You encouraged us to honestly share our thoughts, ideas and wisdom in an open and transparent manner – allowing the public and the media to observe the process."

Halford thanked the all-volunteer teams.

"We are ever mindful of the looming fiscal challenges and we did not shy away from the reality of declining oil prices," Halford said. "Through your leadership, the transition team demonstrated that, despite the challenges, there is energy and enthusiasm from a broad spectrum of citizens ready to work together to put Alaska first." - More...
Tuesday PM - January 20, 2015


Southeast Alaska: Nation's Top Scientists Urge Obama Administration to Stop Old-Growth Logging and Save the Tongass Rainforest - Seven of the nation's top scientific societies and more than 200 leading scientists from around the nation have called on the Obama administration to speed up its transition out of old-growth logging on the Tongass National Forest in Southeast Alaska.

Chaik Bay in SE Alaska (John Schoen)
Source Geos Institute

USDA Secretary Tom Vilsack announced in July 2013 that a transition out of old-growth logging and into logging of second growth – forests originally logged in the 1950s that have reforested and can replace old-growth logging – would commence over time. The Forest Service is currently amending the Tongass National Forest Land Management Plan of 2008 with a draft due this August.

According to the Geos Institute based in Ashland, Oregon, the Forest Service continues to put forward controversial old-growth logging sales at levels not seen since the early 1990s, claiming a need to log old-growth for another 10-15 years despite independent analyses that show second growth will soon be available to replace old growth timber.

More than 200 distinguished scientists, including Pulitzer Prize winners, were joined later by climate scientists and the American Fisheries Society, American Ornithologists' Union, American Society of Mammalogists, Ecological Society of America, Pacific Seabird Group, Society for Conservation Biology and The Wildlife Society in calling for an end to old-growth logging on the Tongass, the only national forest that still clear-cuts its old growth.

According to Dominick A. DellaSala, Chief Scientist of Geos Institute, "unprecedented scientific support for Tongass rainforest protections is a signal to President Obama that there is no time to waste in ending old growth logging on his watch, which would be a defining moment for the President's climate and environmental legacies." - More...
Tuesday PM - January 20, 2015

Alaska: Study: Best & Worst States for Insurance if Obamacare Subsidies Are Lost - Subsidies on Healthcare.gov, the federal exchange, reduce premiums by 76% for average and subsidies are available to 87% of recent enrollees. However, the Supreme Court will be deciding the case King v. Burwell in 2015 and, should the plaintiffs prevail, premium and out-of-pocket cost subsidies would be eliminated for approximately 5 million enrollees in the 37 states using the federal exchange as their health insurance marketplace.

Given that bronze plans are the most popular Affordable Care Act insurance for the unsubsidized, HealthPocket examined their premiums and deductibles in federal exchange states to determine which states had the largest insurance costs if subsidies were lost. The combined cost of annual premiums and deductible was highest in the following states:

1. Alaska
2. Wyoming
3. Delaware
4. Wisconsin
5. South Carolina

The top 5 most expensive states had annual premiums and deductibles for bronze plans that were 30% higher than the 5 states with the lowest costs (New Jersey, Oregon, South Dakota, New Mexico, and Montana). The single most expensive state for combined premiums and deductibles, Alaska, was over 60% more expensive than the lowest cost state, New Jersey. - More...
Tuesday PM - January 20, 2015

POLITICAL CARTOON: OBAMA TAXES THE RICH
BY Bob Englehart ©2014, The Hartford Courant
Distributed to subscribers for publication by Cagle Cartoons, Inc.




Real Time U.S. Debt Clock
http://www.usdebtclock.org/

U.S. Inflation Calculator
Easily calculate the buying power of the US dollar & inflation rate from 1913-2014

U.S. Energy Info. Admin.
Heating Oil & Propane Update

Public Service Announcements
Public Meetings & Info

KGB Animal Protection

Ketchikan Borough Assembly

Live video stream of current meeting
Archived videos
Agenda and Information Packets
Assembly Meeting Minutes
Borough Records
Calendar

Ketchikan Planning Commission

Live video stream of current meeting
Agenda, Information Packets & Minutes

Ketchikan City Council

View a Video of Meeting
Agenda & Information Packets

Ketchikan School Board

Live video stream of current meeting
Agenda & Information Packets


Gravina Access Project SEIS Alternatives Development

Gravina Access Website

Police Blotters

AK Troopers Daily Dispatch
Ketchikan Police Reports
Juneau Police Reports

Ketchikan

Jobs
Today's Forecast
Satellite
Today's Weather Images
Marine Forecasts
AK Weathercams
Ketchikan Weather Data
Current AK Weather Map




CLASSIFIEDS' CATEGORIES

Announcements
Help Wanted
Job Wanted
For Sale / Free Stuff
Garage Sales
Homes / Apts/ Property
Pets
Wanted
Lost & Found
Publish Your Ad

Front Page Archives
Letter Archives
January 2015

| | | | | | | |
| --- | --- | --- | --- | --- | --- | --- |
| S | M | T | W | T | F | S |
| 28 | 29 | 30 | 31 | 01 | 02 | 03 |
| 04 | 05 | 06 | 07 | 08 | 09 | 10 |
| 11 | 12 | 13 | 14 | 15 | 16 | 17 |
| 18 | 19 | 20 | | | | |

More Front Page Archives & Letters


Viewpoints
Commentary
Opinions/Letters
Basic Rules &
Freedom of Speech

Questions, please contact the editor at editor@sitnews.us or call 617-9696
Sitnews reserves the right to edit.

New Congress Brings New Hope for Alaska By U.S. Senator Lisa Murkowski - For the first time in eight years, Republicans control both chambers of Congress. While our eight-vote majority in the Senate is not enough to unilaterally overcome filibusters or presidential vetoes, it is enough to restore regular order and actual debate on important issues. - More...
Tuesday PM - January 20, 2015

RE:Would Dr. King march today??? By Stephen C. Eldridge - Mr. Livingston, a FL FairTax® operative, made yet another emotional (i.e., not substantive) appeal for the FairTax® and was deceptive in the process.
- More...
Tuesday PM - January 20, 2015

Ketchikan nurses need your help and support By Barbara Lander - Labor negotiations are not going well at PEACEHEALTH Ketchikan Medical Center (KMC) : Administration and nurses are at an impasse and will be meeting with a mediator on January 26, 1015. Our Nurses primary issue is concern for our patients: we want more than anything to deliver safe, high quality patient care. Factors that impact our ability to do this are: - More...
Saturday PM - January 17, 2015

Blaming oil tax reform for Alaska's current budget deficit is just plain wrong By Jim Jansen - Our budget deficit today is a result of low oil prices, low oil production and overspending, not oil tax reform. - More...
Saturday PM - January 17, 2015

A DART TOSSED IN THE WRONG DIRECTION By David G Hanger - I would say it's a bit tone deaf, if not downright politically stupid, for our new governor to call for an increase in taxes on the oil companies, particularly when the primary problem most Alaskans are enduring with this bunch is insanely high prices for a gallon of gas at the pump. While I don't disagree with the governor that his predecessor was completely sold out, bought and paid for, by the oil companies, the taxing of oil as it comes out of the ground is a long-term problem, and right now we have a short-term problem with our gasoline wholesalers stealing SE Alaskans blind. We are talking tens of millions of dollars, if not more, that is being illegally raked off by this filthy monopoly. All laws for robbery, burglary, and theft in the state of Alaska should be suspended and not enforced until this monopolistic crap is cleaned up. Why bust a bunch of small timers when you let the biggest thief of all steal from everyone day in and day out???! - More...
Saturday PM - January 17, 2015

Dumping on South Pt. Higgins By Jerry Cegelske - In the past few months I made several inspection trips to the ends of the road on North and South Tongass, as well as Revilla Road and South Point Higgins. I was rather proud of the people of Ketchikan because there was little dumping of solid waste along the roads compared to past years. Abandoned vehicles have been non-existent with people using the Borough voucher program or disposing of vehicles by private enterprise. - More...
Saturday PM - January 17, 2015

Republicans caving on Amnesty By A. M. Johnson - As to the rumors that Alaska's Rep. Don Young along with Establishment Republican House members are formulating a total cave-in to Obama on amnesty using the recent Paris attacks as a basis is just an excuse to cave on an issue that you Establishment members desire as an end result without admitting to it. - More...
Saturday PM - January 17, 2015

Response to the IRS' budget woes By Jim Donnell - An internal email to IRS employees was leaked to the press this week where a senior IRS official warned that their budget was slashed so deeply that refund checks would be delayed, that less that half of the people calling the IRS would reach a human being, and that there would be more identity theft. I'm sure the IRS's solution would be for the American taxpayer to pay more money to fund their effort to intimidate and harass us, have more people we could call that would give us the wrong answer to our tax questions and to expedite giving us back our own money that they have held for a year without paying us a single cent in interest. - More...
Saturday PM - January 17, 2015

Would Dr. King march today??? By Paul Livingston - Dr. King was a great civil rights leader. We still need his leadership. Our federal tax code infringes on our civil rights: Denial of due process, No trial by jury, Forced self-incrimination, Unreasonable search and seizure, Lack of privacy, Unequal treatment of citizens, Complex and ambiguous laws. Witness the IRS to see government tyranny. The tax code has enslaved us to loose our God given right to our production (income, savings, and investment). It is free people and markets, not laws and regulations that create a higher standard of living with lower costs and higher quality. - More...
Saturday PM - January 17, 2015

GET YOUR 1099s FILED By David G Hanger - Forms 1099 need to be sent to the recipients no later than January 31. There are a variety of Forms 1099, and this writing will be limited to discussing Form 1099MISC. This is the 1099 that is due if you paid someone what is termed 'non-employee compensation.' In other words if you paid someone without giving them a W2 as an employee of your company or firm, you need to file Form 1099 if the amount paid exceeds $600. - More...
Wednesday PM - January 14, 2015

Affordable Health Coverage: Just a Click or Call Away By Susan Johnson - This year, the most important resolution any of us can make and keep is to enroll in health insurance, and get the security and peace of mind that quality, affordable coverage brings with it. - More...
Wednesday PM - January 14, 2015

Alaska oil By John Suter - Why doesn't the state pump its own oil like Norway does and get all of the money for itself? If the state does not do this, then it is going to have to live with a small budget and have big cut backs in spending. - More...
Wednesday PM - January 14, 2015

Alaska State Income Tax By Walt Hoefer- Governor Walker has inherited one heck of a mess. He does have an option, though it won't be popular. Bring back the Alaska State Income Tax. - More...
Wednesday PM - January 14, 2015

President Obama Went AWOL By Donald A. Moskowitz - On January 11, 2015 40 leaders from various countries and 1.3 million people participated in anti-terrorism events in Paris. President Obama was AWOL, and he was only represented by our ambassador to France. - More...
Wednesday PM - January 14, 2015

Why the 2nd amendment is NOT the most important. By Christian Peters - Not sure if this is something the founders debated when writing the Bill of Rights but it is interesting. First off, I love the 2nd amendment. I just love the 1st more, and being a gun owner myself, I still disagree with what I have heard many gun enthusiasts say and believe. That being, that the 2nd amendment is the most important and that it protects all of our other rights secured by our Constitutions throughout America. - More...
Wednesday PM - January 14, 2015

State Legislators Solemn Duty, to Protect Citizens from the Federal Leviathan By Tamara Colbert - This week, 42 state legislatures convene; 34 of them will be able to support and pass the biggest bill of their lifetime; an Article V single-subject Application calling for a Convention of the States proposing amendments to rein in the federal government. - More...
Wednesday PM - January 14, 2015

One Rebuttal to the Argument that a Convention of the States is a Constitutional Convention By Paul Hodson - One of the hottest issues being debated around the state legislatures is the push for an Article V "Convention for proposing Amendments". Even the U.S. Congress is paying attention, as just this last week Rep. Steve Stivers (R-OH) successfully amended House Rules in regards to the system to track, count, and organize Article V applications to Congress. - More...
Wednesday PM - January 14, 2015

Webmail your letter or
Email Your Letter To: editor@sitnews.us

---

Articles & photographs that appear in SitNews may be protected by copyright and may not be reprinted or redistributed without written permission from and payment of required fees to the proper sources.

E-mail your news & photos to editor@sitnews.us

Photographers choosing to submit photographs for publication to SitNews are in doing so, granting their permission for publication and for archiving. SitNews does not sell photographs. All requests for purchasing a photograph will be emailed to the photographer.

The Local Paper is now available online.
Click here for this week's printed edition.