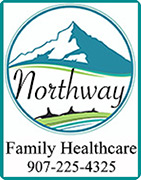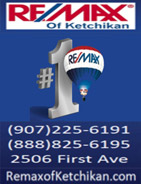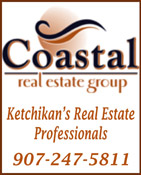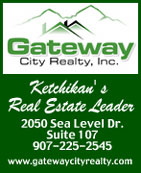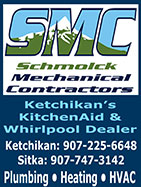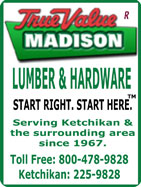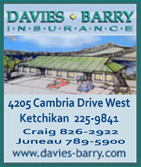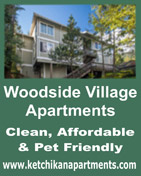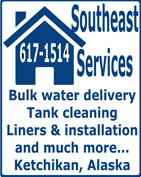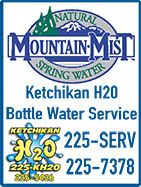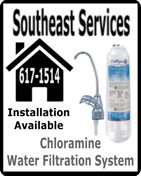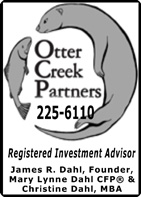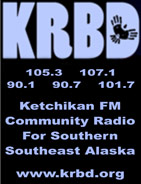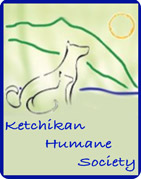 Contact


Call 617-9696


Webmail Letters


News Tips


Copyright Info


Archives
Quick News Search


Alaska


Ketchikan


SE Alaska


Alaska News Links
Columns - Articles


Dave Kiffer


Fish Factor


Money Matters
Historical Ketchikan


June Allen


Dave Kiffer


Louise B. Harrington
Ketchikan Arts & Events


Ketchikan Arts


Ketchikan Museums


KTN Public Library
Sports


Ketchikan Links
Public Records


FAA Accident Reports


NTSB Accident Reports


Court Calendar


Court Records Search


Wanted: Absconders


Sex Offender Reg.


Public Notices
Weather, Webcams


Today's Forecast


KTN Weather Data


AK Weather Map


AK Weathercams


AK Earthquakes

TV Guide


Ketchikan
Ketchikan Phone Book


Yellow Pages


White Pages
Government Links


Local Government


State & National

Carlanna Lake Reflections
Front Page Photograph By HEIDI EKSTRAND ©2014
(Please respect the rights of photographers, never republish or copy
without permission and/or payment of required fees.)



Southeast Alaska: Milestone in the Kake - Petersburg Intertie Permitting Process - Efforts to link Kake to low cost hydropower via the nearby community of Petersburg have been underway for a long time and now a major milestone in the development of an electrical power line that could eventually connect the two communities has been announced.

Kake, Alaska
Photograph courtesy USFS

The Forest Service has issued a Draft Environmental Impact Statement for the project, and a 45-day comment period on the document began on December 26th. A final decision on the project is expected in July 2015.

At 62 cents per kilowatt hour (kWh), Kake currently pays one of the higher electrical rates in the nation. The community of Kake is presently served by an isolated electric system that depends upon high-cost, diesel generation. This isolated system is served by a diesel plant that consists of three diesel generators originally installed in 1984 (1 unit) and 1993 (2 units). High operation and maintenance expenses and high fuel costs make diesel generators costly to operate. In 2011, the full retail cost of power in Kake was 62 cents per kilowatt hour (kWh), more than five times the rate in the communities of Petersburg, Ketchikan, and Wrangell (Fay et al. 2012). The cost of electricity in Kake is currently subsidized for residential customers and public facilities through the State of Alaska's Power Cost Equalization (PCE) program, which is funded on an annual basis by the State legislature. However, commercial use pays full rate.

The proposed project would connect Kake to SEAPA's interconnected network and provide access to relatively low cost electricity. SEAPA's interconnected network includes the communities of Ketchikan, Wrangell, and Petersburg, the Swan Lake and Lake Tyee hydroelectric projects, and approximately 175 miles of transmission line that extend from Ketchikan to Petersburg.

The Forest Service proposes to authorize the construction, operation, and maintenance of the proposed Kake and PetersburgIntertie Project across National Forest Service lands. A special use authorization would need to be issued to allow this use.

Southeast Conference began focusing on a plan to implement a regional electrical intertie in earnest in 1997, and in 2002, the Kake-Petersburg intertie segment was prioritized by the Conference and its membership due to Kake's close proximity to Petersburg, and the fact that Kake is 100% dependent on diesel-generated electricity. Businesses in Kake pay five to six times the amount for electricity that customers in Petersburg do. The power line between the communities would be between 52 and 60 miles long, depending on the route.

Shelly Wright, Executive Director of Southeast Conference credits Kake mayor Henrich Kadake with getting the project to this stage. "This project could bring such value to the residents of Kake and we are hopeful it will be completed. Without the perseverance and determination of Mayor Kadake this would not have happened."

Mayor Kadake had this to say about the project. "I've been working on this project for at least 15 years, but I never gave up on it. In the last 10 to 12 years, we have really pushed hard on this. We need lower cost energy in Kake. Affordable energy would make a big difference in this community. It would mean that people could create their own businesses. It would really help places like our cold storage that only operates for three months out of the year. We want to be able to afford to run it year round. This review process is one of the last steps of getting everything permitted and shovel ready. Hopefully one day it will be funded and we can build it."

The project represents agreements between a number of players from across the region, including the communities of Petersburg and Kake, the Southeast Alaska Power Agency, the Inside Passage Electric Cooperative, the Alaska Energy Authority, as well as the significant efforts of Robert Venables, the Southeast Alaska Energy Coordinator for Southeast Conference. "Joint efforts such as this is what living in Southeast Alaska is all about and truly embodies the mission of Southeast Conference. It speaks to the importance of taking care of each other in the region and making sure everyone has something to hang on to," noted Wright. - More...
Thursday PM - January 01, 2015

Friday, January 2, GALLERY OPENING: Susan Hoyt's "A Day in the Life of Ketchikan" 5-7:00pm at the Main Street Gallery. Join us for this opening reception for Susan Hoyt's solo photography exhibit exploring our local wildlife. Exhibit runs from January 2-30, 2015.


Alaska: Governor Appoints Education & Administration Commissioners - Governor Bill Walker has announced the appointments of two more commissioners to his new administration.

Monday, Sheldon Fisher was appointed by Governor Bill Walker as Commissioner of the Department of Administration and he re-appointed Mike Hanley as Commissioner of the Department of Education.

"Sheldon has 20 years of management experience in the private sector that will be helpful in some of the challenges we have," Governor Walker said. "He's dealt with cost-cutting while increasing revenues. I'm very pleased to have Sheldon heading up the Department of Administration; it's the center of state government operations."
Fisher recently worked as Chief Operating Officer at McKinley Capital Management, LLC in Anchorage. Prior to McKinley, Fisher spent 15 years in the telecommunications industry—both in the Lower 48 and in Alaska. Fisher worked for six years at Alaska Communications, where he served as senior vice president of sales and product marketing.

While at Alaska Communications, Fisher was instrumental in the expansion of the wireless business, tripling revenue to $180 million, while the firm cut costs. Prior to joining Alaska Communications, he worked at Sprint where he led the turnaround of a struggling division and saved the company a $1.7 billion investment. - More...
Thursday PM - January 01, 2015

Alaska: Pick.Click.Give. looks to Alaskans to warm their hearts and double their dividends by sharing their PFDs - When Alaskans begin filing for their 2015 Permanent Fund dividends today, they will have the chance to share their PFDs with nonprofit organizations across Alaska. Last year, Pick.Click.Give. offered ten lucky Alaskans the opportunity to double their dividend and in October 2014, those 10 Alaskans received a second dividend totaling $1,884 – just by choosing to Pick.Click.Give.

"With the Double Your Dividend sweepstakes, it was exciting to see so many Alaskans make the choice to support Alaska nonprofit causes," said PCG Program Manager Heather Beaty. "With the raise in participation we saw by offering the sweepstakes last year, we are excited to offer it again in 2015. We hope to continue to see Alaskans to be motivated to share a small part of their PFD with causes they care about."

The Double Your Dividend Sweepstakes is a way to encourage Alaskans who may not have participated in the program before, to donate to nonprofits they care about in a convenient and safe way. PCG has completed research and found that 78 percent of Alaskans have knowledge of the program, but just under five percent of Alaskans donated in 2014. - More...
Thursday PM - January 01, 2015






Alaska: MARIJUANA REGULATIONS WILL BE ISSUED ON TIME - Governor Bill Walker met recently with leaders from the Department of Commerce, Community and Economic Development (DCCED), the Department of Revenue and the Alcoholic Beverage Control Board to discuss the timeline and implementation of the act to tax and regulate the production, sale and use of marijuana.

"We have strong, cooperative leadership heading up implementation of this very important act," Governor Walker said. "They assured me that we can meet the statutory and regulatory timelines outlined in the initiative that voters passed in November. I'm confident that we will be diligent in our efforts to make sure we have adequate regulations for this new industry in place and on time."

Governor Walker said he is pleased that staff members are working across departments to share expertise in creating innovative solutions that are also cost-efficient.

The citizens' initiative that was passed November 4, 2014 set out a clear timeline and tasked the Alcoholic Beverage Control Board - or a new Marijuana Control Board, if established by the legislature - to implement the initiative. The board will be housed within DCCED, which is leading the interdepartmental effort to adopt regulations for a smooth and successful launch of the industry, while at the same time upholding public safety and supporting public health. - More...
Thursday PM - January 01, 2015

Alaska: THE TOP 10 SCAMS OF 2014: Better Business Bureau Compiles a List of the Biggest Offenders of the Year - The new year comes with new beginnings. But that doesn't mean old scams won't be back to target consumers. That's why Better Business Bureau serving Alaska has put together the Top 10 Scams of 2014 so consumers can be aware and better protect themselves in 2015.

10. Vishing and Phishing - Scammers use telephone calls and emails to try to obtain a consumer's personal information. Their goal is to steal identities to commit fraud.

9. BBB Impersonators - Even BBB is not immune to scams. In 2014, BBB's DuPont office received 24 reports of fraudsters posing as the agency. Consumers can check the legitimacy of an email or phone call by contacting BBB directly.

8. Debt Collection - Fake collection agencies call and claim consumers owe credit card debt. They try to gather personal information such as social security and bank account numbers.

7. Phony Loans - Consumers fall victim to companies that claim to help them get out of debt. The company asks them to send money on a prepaid card, but never delivers on the services it promised.

6. Computer & Microsoft - Scammers tell consumers their computers have been hacked and they need to gain access in order to fix it. The scammers end up downloading malware or stealing personal information. - More...
Thursday PM - January 01, 2015


Columns - Commentary

GLENN MOLLETTE: 2015 - Deciding Between Good and Best for the Year Ahead - 2015 will be over almost quicker than you can say Happy New Year! Just look how fast 2014 sped by us all. Time rarely feels as if it's standing still unless we are waiting on something to happen. Time only drags when we need something to happen like a cure for a disease, a job to open or a relative to come home from the Middle East. When time drags we make the mistake of wishing it away.

We only have a little bit of time. We all have the same in a day, a week or a year. Every year that we live we are extended the same number of days and minutes. We do all kinds of things with time. We waste time, kill time, try to make up time, lose track of time or don't pay attention to time. Regardless of how we treat time it's only doing one thing moving swiftly through the hourglass one grain or second at a time.

I'm thankful for time. I'm grateful for time with my wife and each family member. I'm grateful for this moment to sit here and peck a few words out on my keyboard. I suppose one of my problems is how do I fit all I want to do into my time. I guess I enjoy doing too much. If I only enjoyed doing one or two things then my time spent might be a little easier. Each day and moment I would simply devote my full attention to one particular aspect of life. Actually, that might not be a bad idea. But could I really do it? Could I devote 24 hours a day to my family? I could, but they really don't want me in their hair 24/7. I could devote 24 hours a day to prayer and reading the Bible or reading other good books. But then, I don't want to be an isolated religious person who never enjoys this incredible world or people. I could devote 24 hours a day to the school I serve and do a lot of the work that many others do. However, institutions are stronger and better when the work is spread around to others. I could spend more time simply writing books, visiting family and friends and pursuing other hobbies I enjoy. - More...
Thursday PM - January 01, 2014




POLITICAL CARTOON: NEWS MEDIA AUDIENCE
By Daryl Cagle, CagleCartoons.com
Distributed to subscribers for publication by Cagle Cartoons, Inc.




Real Time U.S. Debt Clock
http://www.usdebtclock.org/

U.S. Inflation Calculator
Easily calculate the buying power of the US dollar & inflation rate from 1913-2014

U.S. Energy Info. Admin.
Heating Oil & Propane Update

Public Service Announcements
Public Meetings & Info

KGB Animal Protection

Ketchikan Borough Assembly

Live video stream of current meeting
Archived videos
Agenda and Information Packets
Assembly Meeting Minutes
Borough Records
Calendar

Ketchikan Planning Commission

Live video stream of current meeting
Agenda, Information Packets & Minutes

Ketchikan City Council

View a Video of Meeting
Agenda & Information Packets

Ketchikan School Board

Live video stream of current meeting
Agenda & Information Packets


Gravina Access Project SEIS Alternatives Development

Gravina Access Website

Police Blotters

AK Troopers Daily Dispatch
Ketchikan Police Reports
Juneau Police Reports

Ketchikan

Jobs
Today's Forecast
Satellite
Today's Weather Images
Marine Forecasts
AK Weathercams
Ketchikan Weather Data
Current AK Weather Map




CLASSIFIEDS' CATEGORIES

Announcements
Help Wanted
Job Wanted
For Sale / Free Stuff
Garage Sales
Homes / Apts/ Property
Pets
Wanted
Lost & Found
Publish Your Ad

Front Page Archives
Letter Archives
October - Dec. 2014

| | | | | | | |
| --- | --- | --- | --- | --- | --- | --- |
| S | M | T | W | T | F | S |
| | | 30 | 01 | 02 | 03 | 04 |
| 05 | 06 | 07 | 08 | 09 | 10 | 11 |
| 12 | 13 | 14 | 15 | 16 | 17 | 18 |
| 19 | 20 | 21 | 22 | 23 | 24 | 25 |
| 26 | 27 | 28 | 29 | 30 | 31 | 01 |
| 02 | 03 | 04 | 05 | 06 | 07 | 08 |
| 09 | 10 | 11 | 12 | 13 | 14 | 15 |
| 16 | 17 | 18 | 19 | 20 | 21 | 22 |
| 23 | 24 | 25 | 26 | 27 | 28 | 29 |
| 30 | 01 | 02 | 03 | 04 | 05 | 06 |
| 07 | 08 | 09 | 10 | 11 | 12 | 13 |
| 14 | 15 | 16 | 17 | 18 | 19 | 20 |
| 21 | 22 | 23 | 24 | 25 | 26 | 27 |
| 28 | 29 | 30 | 31 | 01 | | |

More Front Page Archives & Letters


Viewpoints
Commentary
Opinions/Letters
Basic Rules &
Freedom of Speech

Questions, please contact the editor at editor@sitnews.us or call 617-9696
Sitnews reserves the right to edit.

Support for Local Nurses By Susan E. Walsh - The nurses at PeaceHealth Ketchikan Medical Center have reached the end of our agreement and are attempting to bargain a new contract with the hospital. We are asking for the support of our community as we attempt to ensure excellent patient care in a positive work environment by improving nurse retention & recruitment. - More...
Thursday PM - January 01, 2015

An Open Letter to the Ketchikan City Council By Teri J. Wilson - I am sick to death of Ketchikan trying to get rid of smokers? We are not the problem here, and I resent any more taxes on cigarettes. - More...
Thrusday PM - January 01, 2015

RAMP at Bugge Beach By Janalee Minnich Gage - A funny thing happened on the way to the grocery store last July. I of course found a few individuals who tirelessly spend half their June sitting at Safeway selling Duck Race tickets for the big 4th of July Race, and of course I buy one or two tickets. I have a drawer full of raffle tickets, my Vegas in Ketchikan, good thing we don't have quarter machines in Ketchikan. I have to say it was marvelous feeling when they asked about my thoughts on the new stairs that access Bugge Beach, AKA Rotary Beach. Sorry maybe this is politically incorrect but this beach will forever be Bugge Beach to me, I can never bring myself to call it anything else. I mean no disrespect, and this letter is in appreciation for what the Rotary club has done, both noticed and gone unnoticed by the public, including keeping and improving the beach year after year. - More...
Thursday PM - January 01, 2015

Ketchiikan gasoline prices By David Rosendin - My recollection is that the last time gasoline prices radically dropped that never happened in Ketchikan until a couple of dozen folks decided to protest and went to the intersection of Tongass Avenue and Jefferson Streets and started singing songs and carrying signs. - More...
Thursday PM - January 01, 2014

A taking of exception By Alan R. (Rudy) McGillvray - Yes folks, I take exception to the cartoon published on SitNews today the 17th of December depicting a Bull sitting on the Capitol Dome of the USA. Now that we have Republicans in charge of the Congress, perhaps we can get some business done, but Wall street is no friend to Republicans. They have always (at least in recent memory) always donated more money to the Dem/Liberal wing of the Congress. (If you don't believe me, look it up.) - More...
Thursday PM - January 01, 2014

Thank you to the Christmas Carolers By Susan Cody - It was awesome to hear Christmas carolers on Christmas Eve night. Thank you for spreading your holiday cheer in the Millar Street neighborhood. - More...
Thursday PM - January 01, 2014

VA Abuse By Tamela Cegelske - The VA investigation turned out to be systematic abuse with at least one higer level eschelon executive taking a six month paid leave. What do people think about our lawmakers writing laws to protect the tax payer from waste so that people who take advantage of the system get charged minimally with theft, or misappropriation, if not treason in the VA case? It seems like there are a lot of laws written for the average citizen but these people in higher government jobs that take advantage of the taxpayer never get prosecuted. - More...
Thursday PM - January 01, 2014

Share the road By Lisa Krieger - I have to agree with Michael McColley. For such a small community, I do not see many courteous drivers. To each their own is what I get. Driving through McDonald's to get my morning coffee, even in line a person is right on my bumper and would not give me space. - More...
Thursday PM - January 01, 2014

Retired? Congress Just Allowed CUTS In Your Pensions By Wiley Brooks - If you are retired and a recipient of a pension plan or have love ones who are, you may want to watch this video. THIS IS ANOTHER EXAMPLE OF HOW LOBBYIST INSERT PROVISIONS INTO TAX LEGISLATION TO BENEFIT SPECIAL INTEREST. Many we elect to the Congress do not understand the tax legislation they vote for. But you can bet that many within the 20,000 lobbyist army who prey on Washington do. Let's scrap the income tax system and the 75,000 pages of regulations rife with special interest. - More...
Thursday PM - January 01, 2015

Drugs and Unemployment By Justin Capps - I kinda agree with a lot of people in this town about stopping the drug dealers. Also, there are other problems like people who are abusing food stamps, etc. I'm not going to mention people in this town, but I see a lot of people in Ketchikan abusing food stamps and social security money when they don't care about looking for jobs and are being lazy paying bills. - More...
Thursday PM - January 01, 2015

Webmail your letter or
Email Your Letter To: editor@sitnews.us

---

Articles & photographs that appear in SitNews may be protected by copyright and may not be reprinted or redistributed without written permission from and payment of required fees to the proper sources.

E-mail your news & photos to editor@sitnews.us

Photographers choosing to submit photographs for publication to SitNews are in doing so, granting their permission for publication and for archiving. SitNews does not sell photographs. All requests for purchasing a photograph will be emailed to the photographer.

The Local Paper is now available online.
Click here for this week's printed edition.