Locally Owned & Operated
Mike Bellanich
southeastservices@hotmail.com
617-1514
Bulk Water Delivery
Fresh, clean water with courteous & prompt delivery in our stainless steel, state certified tanker.
Don't have time to check your tank... We will check your water tank level for you. If you would like to be added to this service, please call 617-1514.
Tank Cleaning
Having a safe and clean water cistern is very important. To ensure that you have a guaranteed source of safe and drinkable water that flows from your water cistern tank, you should take the time to clean it every 2 years or so. Cleaning your water cistern tank is also important to ensure a longer life span.
Vinyl Tank Liners & Installation
Custom tank liners can convert an old leaking or cracked water tank into a clean, water-tight storage container adding years to your existing water storage system.
~~~~~~~~~~~~~~
Fresh Water System Installation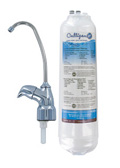 We sell and install the new undersink EZ Water Filtration System Level 4.
This system has been tested according to NSF/ANSI 42 and 53 for the reduction of the substances listed below. The concentration of the indicated substances in water entering the system was reduced to a concentration less than or equal to the permissible limit for water leaving the system, as specified in NSF/ANSI 42 and 53.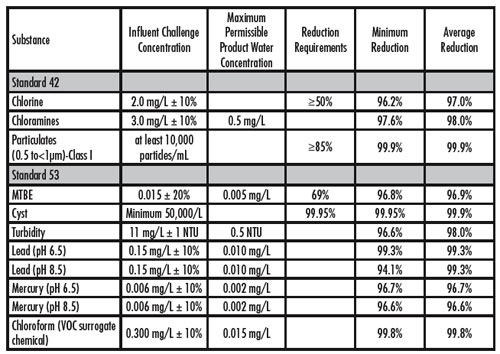 Flow Rate = 0.5 gpm (1.89 Lpm); Capacity = 500 gallons (1893 L) or 6 months
Testing was performed under standard laboratory conditions, actual performance may vary.
~~~~~~~~~~~~~~
Hot Pressure Washing
Southeast Services can professionaly hot pressue wash your home, roof, boat... what ever your need might be. We have a mobile, self-contained, hot pressure washing system providing our own water supply.
Gutter Cleaning, Install Gutter Guards,
Repair & Replace Gutters
Cleaning gutters is an easy job to put off, but the longer you wait the worse it can get. Thoroughly cleaning your gutters every spring and fall will help keep them working like they're supposed to and ensure a proper flow to your water cistern.
Debris can build up and cause damage to your downspouts and cause water damage to your roof.
Chimney Cleaning
Prevent a home fire. Be safe, check and clean your chimney regularly. If you are a frequent wood burner, you should have your chimney cleaned at least every six months and as frequently as needed. For more information... Click here...
~~~~~~~~~~~~~~
Parking Lot Maintenance
Asphalt Seal Coating
Asphalt crack & pothole repair.
Parking Space Striping
~~~~~~~~~~~~~
State Certified CDL Truck Driving Instructor
Call for class schedule and to obtain a Class A Commercial Driver's License. 907-617-1514
~~~~~~~~~~~~~
Visit Our Website
http://www.southeastwaterservices.com