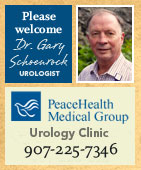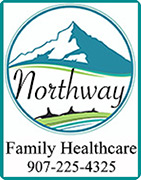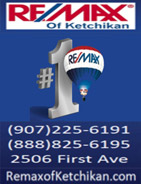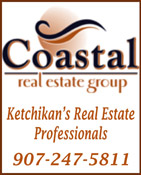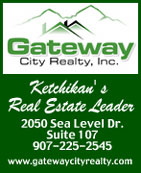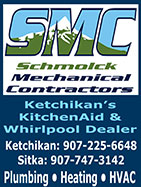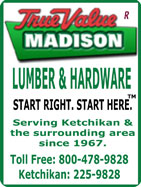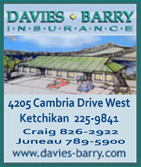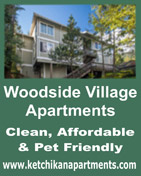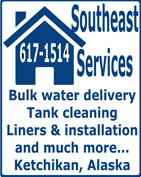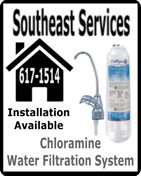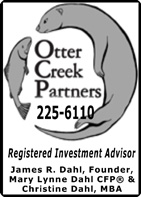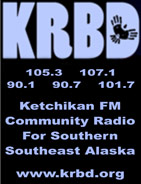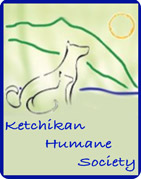 Contact


Call 617-9696


Webmail Letters


News Tips


Copyright Info


Archives
Quick News Search


Alaska


Ketchikan


SE Alaska


Alaska News Links
Columns - Articles


Dave Kiffer


Fish Factor


Money Matters
Historical Ketchikan


June Allen


Dave Kiffer


Louise B. Harrington
Ketchikan Arts & Events


Ketchikan Arts


Ketchikan Museums


KTN Public Library
Sports


Ketchikan Links
Public Records


FAA Accident Reports


NTSB Accident Reports


Court Calendar


Court Records Search


Wanted: Absconders


Sex Offender Reg.


Public Notices
Weather, Webcams


Today's Forecast


KTN Weather Data


AK Weather Map


AK Weathercams


AK Earthquakes

TV Guide


Ketchikan
Ketchikan Phone Book


Yellow Pages


White Pages
Government Links


Local Government


State & National

Tongass Sunrise
Front Page Photograph By STEVEN SPEIGHTS ©2015
(Please respect the rights of photographers, never republish or copy
without permission and/or payment of required fees.)

Obituary: Patricia Ann Roppel, April 5, 1938 - January 6, 2015 - Well known and admired Southeast Alaska historian, Patricia Ann Roppel passed away peacefully after a short battle with a very aggressive cancer on Tuesday, January 6, 2015 in Bellevue, Washington. Patricia was born in Ellensburg, Washington on April 5, 1938 to Richard and Helen Snowden.

Patricia attended Oregon State University and graduated with a degree in Home Economics. She was a member of Alpha Omicron Pi sorority. She met her husband Frank at Oregon State and they were married and moved to Ketchikan in 1959. They recently celebrated their 55th wedding anniversary. Patricia taught Home Economics at Ketchikan High School from 1959 to 1965. - More...
Saturday PM - January 10, 2015

~~~~~~~~~~~~~~~~

Historical Ketchikan

June Allen
Dave Kiffer
Louise B. Harrington

Ketchikan

Today's Forecast
Weather Extremes
Ketchikan Weather Data
Current Weather Alaska

Search the News


Fish Factor: Strong Headwinds Face Alaska Seafood Marketers By LAINE WELCH - Alaska seafood marketers are facing some strong headwinds heading into 2015, notably, for sockeye salmon and crab.

Snow crab is Alaska's largest crab fishery, underway now in the Bering Sea. The fleet has a slightly increased 61 million pound catch quota; boats also are tapping on a hefty bairdi Tanner crab catch, the larger cousin of snow crab.

A 25% increase in snow crab, the unexpected 15 million pound Tanner fishery, a weak Japanese yen, plus several million pounds of Russian snow crab from a new fishery in the Barents Sea, (not to mention all the pirated crab) – all are combining to give buyers plenty of choices, said market expert John Sackton.

Another twist: lower king crab prices have given retail and foodservice buyers more alternatives, including a new entry - Argentinean Southern red king crab.

Global market forces also are causing downward pressure on Alaska sockeye prices. The unanticipated big run at Bristol Bay had processors producing more frozen reds than expected (while at the same time the 10 million sockeye catch from the Fraser River took some of the wind out of Alaska's fresh sales).

In the face of another huge sockeye salmon run expected at the Bay again this summer, unsold sockeye inventory remains piled up in freezers.

According to reports by Japan's Minato-Tsukiji, frozen H&G (headed and gutted) production topped 20,000 tons, and – in the face of another huge sockeye run to Bristol Bay this summer, "the industry believes that 5,000-8,000 tons of products are unsold, because buyers in the EU and USA could not catch up with the high prices."

Adding to the mix – record numbers of farmed salmon are coming into the US from Norway and Chile. (A strong US dollar means it's cheaper for the US to buy foreign fish, and more expensive for other countries/currencies to buy US seafood.) Food commodities tracker Urner-Barry reports that Chile's farmed coho volumes last year were the highest since a virus wiped out their fish farms in 2010. And Russia's ongoing seafood ban prompted Norway to turn to the US as an alternative market, with US sales of fresh fillets through the third quarter reaching 18.5 million pounds, a five year high.

The holidays boost seafood demand, and Urner-Barry said the upswing could carry over into the New Year. The Lenten season begins early–on February 18, just four days after Valentine's Day.

Halibut hot seat

Amidst some optimism that the Pacific halibut stocks appear to be stabilizing, the stage is set for some tension when halibut managers and stakeholders gather for the International Pacific Halibut Commission's annual meeting later this month in Vancouver. The IPHC, which oversees halibut science and harvests from Oregon through British Columbia to the Bering Sea, will set catch limits, the fishery start and end dates and take up regulation proposals.

Only one catch limit comment was submitted by the December 31 deadline. To reduce handling and wastage in the fishery, the Seattle-based Fishing Vessel Owners' Association is asking the IPHC to reduce the minimum size requirement for commercially caught halibut from 32 inches to 30 inches. The FVOA claims that, based on observer data, a two inch size reduction could reduce handling by 58% and wastages from 1.35 million pounds to .58 million pounds. - More...
Saturday PM - January 10, 2015

Alaska: AEB Assembly Passes Resolution Opposing Nomination for Aleutian Islands Marine Sanctuary – Thursday, the Aleutians East Borough (AEB) Assembly unanimously passed a resolution in favor of opposing the recent nomination of the Aleutian Islands as a national marine sanctuary.

"The NOAA national sanctuary nomination process clearly states that 'Every nomination starts at the community level', however the Aleutians East Borough is not currently aware of ANY local support from local regional communities, tribes or local groups for this nomination," the AEB Assembly resolution stated.

The Aleutians East Borough resolution further stated that the potential designation would make all current restrictions to fishing and other commerce permanent and would authorize further onerous permanent restrictions. The Borough and other tribes in the area are concerned this could cause economic harm to communities within this area, which are mostly dependent on commercial fishing.

Public Employees for Environmental Responsibility (PEER) and several environmental organizations submitted the nomination. The proposed sanctuary would encompass all federal waters along the entire Aleutian Islands archipelago to the Alaska mainland, including federal waters off the Pribilof Islands and Bristol Bay, an area of approximately 554,000 square nautical miles, greater than the size of the State of Alaska. - More...
Saturday PM - January 10, 2015


Southeast Alaska: Veterans Transportation Grant Awarded - The State of Alaska Department of Military and Veterans Affairs has advised the Inter-Island Ferry Authority of their acceptance in a new Veterans Federal Transportation Grant Program.

Effective immediately, the IFA is authorized to issue both passenger and vehicle ticketing to veterans when traveling in conjunction with healthcare needs, advises IFA General Manager Dennis Watson.

To qualify for this no cost program, Positive Veterans Affairs, U.S. Armed Forces (Retiree), Alaska drivers license or ID card with VA endorsement is required. - More...
Saturday PM - January 10, 2015

Southeast Alaska: Tongass Advisory Committee meets in Juneau - The fifth meeting of the Tongass Advisory Committee (TAC) is January 20–23, 2015 at Aspen Suites Hotel, 8400 Airport Blvd., in Juneau, Alaska.

The meeting will focus on reviewing themes and suggestions from public comments submitted to date; reviewing procedures for formalizing TAC recommendations; clarifying perspectives and interests about where and how young growth should be harvested; refining a list of possible implementation strategy topics in anticipation of further deliberation; and revisiting the goals and logistics of future TAC meetings.

The Committee encourages members of the public to provide input to the process through oral and/or written comment. Every TAC meeting includes a public comment period. Those interested in providing comment orally can register at the meeting. - More...
Saturday PM - January 10, 2015

Alaska - Nationwide: Alcohol poisoning kills six people in the US each day; Alcohol poisoning death rates high in Alaska - More than 2,200 people die from alcohol poisoning each year in the United States – an average of six deaths each day – according to a new Vital Signs report from the Centers for Disease Control and Prevention.

Three in four alcohol poisoning deaths involve adults ages 35-64 years, and most deaths occur among men and non-Hispanic whites. American Indians and Alaska Natives have the most alcohol poisoning deaths per million people.

Alcohol poisoning deaths are caused by drinking a large amount of alcohol in a short period of time. This can result in very high levels of alcohol in the body, which can shutdown critical areas of the brain that control breathing, heart rate, and body temperature - resulting in death.

More than 38 million U.S. adults report binge drinking an average of four times per month and consume an average of eight drinks per binge. Binge drinking is defined as consuming four or more drinks for women and five or more drinks for men on an occasion. The more you drink, the greater your risk of death.

"Alcohol poisoning deaths are a heartbreaking reminder of the dangers of excessive alcohol use, which is a leading cause of preventable deaths in the U.S.," said CDC Principal Deputy Director Ileana Arias, Ph.D. "We need to implement effective programs and policies to prevent binge drinking and the many health and social harms that are related to it, including deaths from alcohol poisoning."

Alcohol poisoning death rates varied widely across states, from 46.5 deaths per million residents in Alaska to 5.3 per million residents in Alabama. The states with the highest death rates were in the Great Plains, western United States, and New England. - More...
Saturday PM - January 10, 2015


Alaska Science: Two tales of dynamic Alaska tundra By NED ROZELL - As pungent eucalyptus trees soaked up inches of California rain, a few researchers inside San Francisco's Moscone Center spoke of the treeless third of Alaska at the 2014 fall meeting of the American Geophysical Union. The annual gathering of Earth and space scientists attracted more than 20,000 of them to San Francisco in late December.

Jay Cable of Fairbanks walks through field of tundra plants in northern Alaska.
Photo by Ned Rozell.

Alaska's tundra landscapes carpet a good portion of the state, from the North Slope to the elbow of the Alaska Peninsula. Tundra is a gathering of hardy shrubs, sedges, grasses, mosses and lichen that live in knee-high communities above soil frozen hard as concrete.

Kimberly DeGrandpre spent the last two summers amid the small plants of the Seward Peninsula and Yukon River Delta. She visited villages that are just a few feet above sea level to measure how much the land is rising or falling. DeGrandpre, a graduate student with UAF's Geophysical Institute, set up GPS receivers near villages and let them run for at least three days.

"I spent a lot of time on gravel runways in small villages," she said. Village airstrips are often on some of the highest ground. There, surveyors sunk benchmarks — brass discs atop rods driven into the earth or exposed bedrock. She resurveyed these points with GPS as part of a campaign to create a coastal hazard map for Alaska that will show places vulnerable to sea-level rise.

"The rest of America has (a coastal hazard map)," she said. - More...
Saturday PM - January 10, 2015


Columns - Commentary

DAVE KIFFER: We're On a Cruise to Nowhere - Last week, my wife Charlotte mentioned something about a knitting cruise. At the time, it just sort of rolled off my brain like a slippery skein of yarn that then needs to be chased half across the room.

I mean, seriously, why would you spend thousands of dollars to take a cruise ship to Alaska and then spend the whole time sitting and knitting?

Isn't the whole point to a cruise to Alaska to "EXPERIENCE FIRST HAND THE GRANDEUR OF THE LAST FRONTIER?????"

Well, at least that's what the ads say, anyway.

Hard to imagine though that successfully mastering a vertical crocodile stitch is more spectacular than seeing Glacier Bay, but I could be wrong.

On the other hand, just thinking about scallop stitches and crab stitches does make me want to "EXPERIENCE FIRST HAND THE CUISINE OF THE LAST FRONTIER!!!"

But I digress.

Looking a little further into this (spending little more than the time it takes to complete a Front Post Double Crotchet) it does appear that in the same way there is a blog out there for every possible interest.

Certainly, cruise lines are looking to set up cruises that cater to every possible interest group, or at least every possible interest group with members who have the money or the drive to group book cruises or even full ships.

That, of course, leaves off bookers like Poverty Be Us and the Procrastinators Club.

There are music cruises for every genre. Even ones like heavy metal and acid rock, which don't necessarily seem to be the type that would appeal to most cruisers.

Although Mick Jagger and posse are on the side of 70 that means "Satisfaction" is a good nap before watching "Murder She Wrote." - More...
Saturday PM - January 10, 2015

POLITICAL CARTOON: Obama Pipeline
By Steve Sack ©2015, The Minneapolis Star Tribune
Distributed to subscribers for publication by Cagle Cartoons, Inc.




Real Time U.S. Debt Clock
http://www.usdebtclock.org/

U.S. Inflation Calculator
Easily calculate the buying power of the US dollar & inflation rate from 1913-2014

U.S. Energy Info. Admin.
Heating Oil & Propane Update

Public Service Announcements
Public Meetings & Info

KGB Animal Protection

Ketchikan Borough Assembly

Live video stream of current meeting
Archived videos
Agenda and Information Packets
Assembly Meeting Minutes
Borough Records
Calendar

Ketchikan Planning Commission

Live video stream of current meeting
Agenda, Information Packets & Minutes

Ketchikan City Council

View a Video of Meeting
Agenda & Information Packets

Ketchikan School Board

Live video stream of current meeting
Agenda & Information Packets


Gravina Access Project SEIS Alternatives Development

Gravina Access Website

Police Blotters

AK Troopers Daily Dispatch
Ketchikan Police Reports
Juneau Police Reports

Ketchikan

Jobs
Today's Forecast
Satellite
Today's Weather Images
Marine Forecasts
AK Weathercams
Ketchikan Weather Data
Current AK Weather Map




CLASSIFIEDS' CATEGORIES

Announcements
Help Wanted
Job Wanted
For Sale / Free Stuff
Garage Sales
Homes / Apts/ Property
Pets
Wanted
Lost & Found
Publish Your Ad

Front Page Archives
Letter Archives
January 2015

| | | | | | | |
| --- | --- | --- | --- | --- | --- | --- |
| S | M | T | W | T | F | S |
| 28 | 29 | 30 | 31 | 01 | 02 | 03 |
| 04 | 05 | 06 | 07 | 08 | 09 | 10 |
| | | | | | | |
| | | | | | | |

More Front Page Archives & Letters


Viewpoints
Commentary
Opinions/Letters
Basic Rules &
Freedom of Speech

Questions, please contact the editor at editor@sitnews.us or call 617-9696
Sitnews reserves the right to edit.

Facing the Hard Truth By Gov. Bill Walker - Imagine your family's biggest source of income plummeting by 80 percent in one year. At today's oil prices, that's Alaska's situation. The state's oil and gas production tax is expected to bring the state $524 million in the current fiscal year, a shocking drop from the $2.6 billion collected last year. - More...
Saturday PM - January 10, 2015

Terriorist killings By A. M. Johnson - With the latest terrorist activity killing of 12 French news people speaking from the freedom of the Western world this day (January 7,2015) and the meek mouthed response from supportable world leaders, a couple of quotes of recognized persons come to mind that seem appropriate to share with those who have Freedom, respect, and good hearts need to hear. Thank you for the forum to express these quotes. - More...
Thursday AM - January 08, 2015

China Buying U.S. Companies By Donald A. Moskowitz - According to Forbes Magazine November 24, 2014 issue, which I paraphrase below, since the year 2000 Chinese companies have made almost 900 purchases of U.S. assets worth $43 billion. China's billionaires are gobbling up U.S. companies at a record pace. - More...
Thursday AM - January 08, 2015

Gas prices By Don Petrey - Currently down in the greater metro Seattle area gas prices are $2.45 on the high end. Everybody in Ketchikan should be upset that we are paying close to a dollar more for no good reason. - More...
Thursday AM - January 08, 2015

A CRIMINAL CONSPIRACY By David G Hanger - Our fuel wholesaler for Southeast Alaska has now gone from outright crook to criminal. Visiting with friends from Haines over the New Year's holiday I was greeted with the information that when Shannon asked her local retailer in Haines why the price of a gallon of gas was so obscenely high, she was told by the retailer that he had been advised that any effort on his part to reduce prices would result in his being cut off from all future gas deliveries. In other words one greedy pig has rigged fuel prices in SE Alaska for his sole personal benefit. This is a criminal conspiracy, and it is time to seriously consider putting this slimy one behind bars. - More...
Monday PM - January 05, 2015

Open Letter to City Council: Ketchikan Water By Kent Miller - In the late 1970s I worked with Retherford Associates, Consulting Engineers, of Anchorage, on a comprehensive study of Ketchikan Public Utilities' (KPU) Electric, Water, and Telephone departments. In the course of that study it was noted that although much of KPU's water supply originated in Ketchikan Lakes, a pristine original source, the water was ponded in a forebay, sometimes called "Fawn Lake," prior to its intake into the water system. It was evident because of its low volume, relatively high surface area, mud bottom, heavily vegetated shoreline, and exposure to wildlife and seabirds, the Fawn Lake forebay was highly subject to contamination. - More...
Monday PM - January 05, 2015

Beaver Laws By Nicole Perry - I stumbled on Dave Kiffer's column about strange laws particularly the one in Michigan that fined beavers for building dams without a permit. - More...
Monday PM - January 05, 2015

Open Letter: Congressional House leader election By A. M. Johnson - The following letter sent to our Alaska Congressional Representative Don Young. Knowing that you are a firm member of the "Establishment Republicans" this request I fear will go un-heeded. Still I must be on record in requesting your consideration and action to vote against Representative Boehner and for the reasons given by Representative Gohmert so eloquently stated. - More...
Monday PM - January 05, 2015

It's Time for a Change - of Speakers By Jim Bennett - There are two challengers to John Boehner, OH-08, to become the next Speaker of the U.S. House of Representatives: Louis Gohmert TX-01 and Ted S. Yoho FL-03. Between the two challengers, Yoho was a co-sponsor of the FairTax(R), HR25, in the last Congress. You should urge your Congress Member to cast his or her vote for Congressman Ted S. Yoho, Fl-03. - More...
Monday PM - January 05, 2015

Book Signing at the Mall By LeAnn Edmondson - I am a born and raised Ketchikanite, who has recently published a 278 page fiction novel called "Aftermath, A Story of Survival." - More...
Monday PM - January 05, 2015

Local food systems needed By Garrett Collins - If we are going to spend billions every year on health care and food assistance programs, then we need to start investing more of that money into sustainable projects that are nearly free or can pay for themselves over time. Community farms on every block would boost every local economy in this country. - More...
Saturday PM - January 03, 2015

Support for Local Nurses By Susan E. Walsh - The nurses at PeaceHealth Ketchikan Medical Center have reached the end of our agreement and are attempting to bargain a new contract with the hospital. We are asking for the support of our community as we attempt to ensure excellent patient care in a positive work environment by improving nurse retention & recruitment. - More...
Thursday PM - January 01, 2015

An Open Letter to the Ketchikan City Council By Teri J. Wilson - I am sick to death of Ketchikan trying to get rid of smokers? We are not the problem here, and I resent any more taxes on cigarettes. - More...
Thrusday PM - January 01, 2015

RAMP at Bugge Beach By Janalee Minnich Gage - A funny thing happened on the way to the grocery store last July. I of course found a few individuals who tirelessly spend half their June sitting at Safeway selling Duck Race tickets for the big 4th of July Race, and of course I buy one or two tickets. I have a drawer full of raffle tickets, my Vegas in Ketchikan, good thing we don't have quarter machines in Ketchikan. I have to say it was marvelous feeling when they asked about my thoughts on the new stairs that access Bugge Beach, AKA Rotary Beach. Sorry maybe this is politically incorrect but this beach will forever be Bugge Beach to me, I can never bring myself to call it anything else. I mean no disrespect, and this letter is in appreciation for what the Rotary club has done, both noticed and gone unnoticed by the public, including keeping and improving the beach year after year. - More...
Thursday PM - January 01, 2015

Ketchiikan gasoline prices By David Rosendin - My recollection is that the last time gasoline prices radically dropped that never happened in Ketchikan until a couple of dozen folks decided to protest and went to the intersection of Tongass Avenue and Jefferson Streets and started singing songs and carrying signs. - More...
Thursday PM - January 01, 2014

A taking of exception By Alan R. (Rudy) McGillvray - Yes folks, I take exception to the cartoon published on SitNews today the 17th of December depicting a Bull sitting on the Capitol Dome of the USA. Now that we have Republicans in charge of the Congress, perhaps we can get some business done, but Wall street is no friend to Republicans. They have always (at least in recent memory) always donated more money to the Dem/Liberal wing of the Congress. (If you don't believe me, look it up.) - More...
Thursday PM - January 01, 2014

Thank you to the Christmas Carolers By Susan Cody - It was awesome to hear Christmas carolers on Christmas Eve night. Thank you for spreading your holiday cheer in the Millar Street neighborhood. - More...
Thursday PM - January 01, 2014

VA Abuse By Tamela Cegelske - The VA investigation turned out to be systematic abuse with at least one higer level eschelon executive taking a six month paid leave. What do people think about our lawmakers writing laws to protect the tax payer from waste so that people who take advantage of the system get charged minimally with theft, or misappropriation, if not treason in the VA case? It seems like there are a lot of laws written for the average citizen but these people in higher government jobs that take advantage of the taxpayer never get prosecuted. - More...
Thursday PM - January 01, 2014

Share the road By Lisa Krieger - I have to agree with Michael McColley. For such a small community, I do not see many courteous drivers. To each their own is what I get. Driving through McDonald's to get my morning coffee, even in line a person is right on my bumper and would not give me space. - More...
Thursday PM - January 01, 2014

Retired? Congress Just Allowed CUTS In Your Pensions By Wiley Brooks - If you are retired and a recipient of a pension plan or have love ones who are, you may want to watch this video. THIS IS ANOTHER EXAMPLE OF HOW LOBBYIST INSERT PROVISIONS INTO TAX LEGISLATION TO BENEFIT SPECIAL INTEREST. Many we elect to the Congress do not understand the tax legislation they vote for. But you can bet that many within the 20,000 lobbyist army who prey on Washington do. Let's scrap the income tax system and the 75,000 pages of regulations rife with special interest. - More...
Thursday PM - January 01, 2015

Drugs and Unemployment By Justin Capps - I kinda agree with a lot of people in this town about stopping the drug dealers. Also, there are other problems like people who are abusing food stamps, etc. I'm not going to mention people in this town, but I see a lot of people in Ketchikan abusing food stamps and social security money when they don't care about looking for jobs and are being lazy paying bills. - More...
Thursday PM - January 01, 2015

Webmail your letter or
Email Your Letter To: editor@sitnews.us

---

Articles & photographs that appear in SitNews may be protected by copyright and may not be reprinted or redistributed without written permission from and payment of required fees to the proper sources.

E-mail your news & photos to editor@sitnews.us

Photographers choosing to submit photographs for publication to SitNews are in doing so, granting their permission for publication and for archiving. SitNews does not sell photographs. All requests for purchasing a photograph will be emailed to the photographer.

The Local Paper is now available online.
Click here for this week's printed edition.