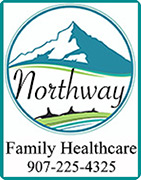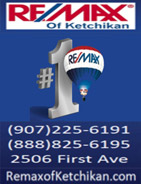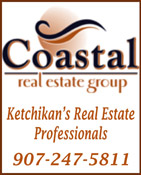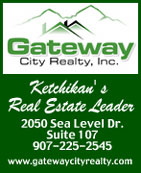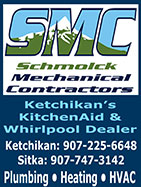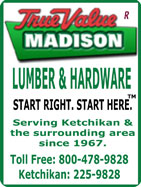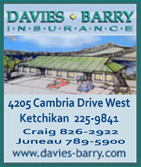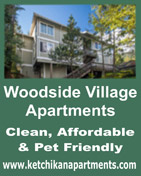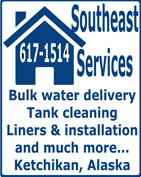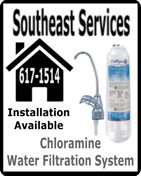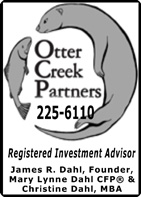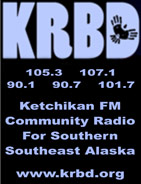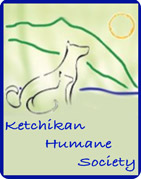 Contact


Call 617-9696


Webmail Letters


News Tips


Copyright Info


Archives
Quick News Search


Alaska


Ketchikan


SE Alaska


Alaska News Links
Columns - Articles


Dave Kiffer


Fish Factor


Money Matters
Historical Ketchikan


June Allen


Dave Kiffer


Louise B. Harrington
Ketchikan Arts & Events


Ketchikan Arts


Ketchikan Museums


KTN Public Library
Sports


Ketchikan Links
Public Records


FAA Accident Reports


NTSB Accident Reports


Court Calendar


Court Records Search


Wanted: Absconders


Sex Offender Reg.


Public Notices
Weather, Webcams


Today's Forecast


KTN Weather Data


AK Weather Map


AK Weathercams


AK Earthquakes

TV Guide


Ketchikan
Ketchikan Phone Book


Yellow Pages


White Pages
Government Links


Local Government


State & National

Tongass Sunset
The sunset as viewed from the South Point Higgins Beach on
December 26, 2014...
Front Page Photograph By FLOYD MCCLELLAN ©2015
(Please respect the rights of photographers, never republish or copy
without permission and/or payment of required fees.)


Alaska: New Alaska Minimum Wage Effective Feb. 24 - Alaska's minimum wage will increase to $8.75 an hour on Feb. 24, which is $1 more than the current $7.75. An estimated 16,000 Alaska jobs currently pay $8.75 or less.

While the voter-approved Ballot Measure 3 called for a Jan. 1 increase, in accordance with the Alaska Constitution the effective date is 90 days after the Nov. 26 certification of election results by the Division of Elections – Feb. 24.

The measure will also increase the minimum wage to $9.75 per hour on Jan. 1, 2016 and adjust the minimum wage each year thereafter for inflation. The new law also requires evaluation and potential changes whenever the federal minimum wage is adjusted, as Alaska's minimum wage must remain at least $1 above the federal minimum wage starting with the Feb. 24 effective date. The current federal minimum wage is $7.25.

Alaska's minimum wage was last increased on Jan. 1, 2010 due to June 2009 legislation that called for a wage 50 cents above the federal minimum wage. - More...
Monday PM - January 05, 2015

Alaska: Alaska's Former U.S. Senator Mike Gravel to Head up Marijuana Company - Mike Gravel, former U.S. Senator for Alaska (D) from 1969 to 1981, has been an outspoken critic of the failed "War on Drugs" since the Nixon era, will be at the helm of KUSH, a separate strategic business unit of Cannabis Sativa, Inc.

Cannabis Sativa, Inc. announced the reorganization of its wholly owned subsidiary, KUSH, to focus on the development and marketing of innovative new cannabis products for the recreational and medicinal markets including a proprietary lozenge called the "Kubby."

Steve Kubby, well-known medical marijuana pioneer and current Chairman of the Board for Cannabis Sativa, Inc., proclaimed: "Senator Gravel stood up to Nixon, stood up to the Pentagon, and now he is standing up to those in power who would keep the healthful benefits of cannabis from those who need them. He's been a director of KUSH since its inception and brings invaluable perspective and connections to our group. He's a true American hero and we're excited to have him serving in this capacity."

Senator Gravel stated: "I'm anxious to assist in bringing this important resource to a broader market in a serious and credible way." - More...
Monday PM - January 05, 2015

Alaska: ALEUTIANS PROPOSED TO BE ALASKA'S FIRST NATIONAL MARINE SANCTUARY - The Aleutian Islands marine ecosystem deserves designation as Alaska's first National Marine Sanctuary, according to a formal nomination spearheaded by Public Employees for Environmental Responsibility (PEER) and several Alaska and national marine conservation organizations. Although more than half of Alaska's lands receive permanent federal protection, virtually none of Alaska's federal waters receive comparable protective status.

The Aleutians marine ecosystem is one of the most ecologically important on the planet, supporting the largest populations of marine mammals, seabirds, fish and shellfish in the nation and one of the largest anywhere in the world. Yet, Aleutian waters face serious and growing threats from overfishing, oil and gas development and increasing shipping with scant protection. These threats are, in turn, aggravated by the growing effects of climate change, including rising sea-level and ocean acidification.

"The Aleutians are one of the most spectacular and productive marine ecosystems in the world but has been in decline for decades, and needs our urgent attention," said Richard Steiner, a member of the PEER Board of Directors and a retired University of Alaska professor of marine conservation. "If the Obama administration is serious about taking big, bold steps to conserve our oceans, this is the place and this is the time. An Aleutians National Marine Sanctuary would bring integrated, permanent and effective measures to halt further deterioration and begin to restore this extraordinary ocean ecosystem." - More...
Monday PM - January 05, 2015

Science: The bowhead whale lives over 200 years. Can its genes tell us why? - A whale that can live over 200 years with little evidence of age-related disease may provide untapped insights into how to live a long and healthy life. In the January 6 issue of the Cell Press journal Cell Reports, researchers present the complete bowhead whale genome and identify key differences compared to other mammals. Alterations in bowhead genes related to cell division, DNA repair, cancer, and aging may have helped increase its longevity and cancer resistance.

Bowhead whale
PHOTO CREDIT: Kate Stafford/Cell Reports 2015

"Our understanding of species' differences in longevity is very poor, and thus our findings provide novel candidate genes for future studies," says senior author Dr. João Pedro de Magalhães, of the University of Liverpool, in the UK. "My view is that species evolved different 'tricks' to have a longer lifespan, and by discovering the 'tricks' used by the bowhead we may be able to apply those findings to humans in order to fight age-related diseases." Also, large whales with over 1000 times more cells than humans do not seem to have an increased risk of cancer, suggesting the existence of natural mechanisms that can suppress cancer more effectively than those of other animals.

Dr. Magalhães and his team would next like to breed mice that will express various bowhead genes, with the hopes of determining the importance of different genes for longevity and resistance to diseases. - More...
Monday PM - January 05, 2015



Science: Dogs hear our words and
how we say them - they really are listening... - When people hear another person talking to them, they respond not only to what is being said -- those consonants and vowels strung together into words and sentences--but also to other features of that speech--the emotional tone and the speaker's gender, for instance. Now, a report in the Cell Press journal Current Biology on November 26 provides some of the first evidence of how dogs also differentiate and process those various components of human speech.

A mixed-breed terrier
Photo courtesy wikipedia.org

"Although we cannot say how much or in what way dogs understand information in speech from our study, we can say that dogs react to both verbal and speaker-related information and that these components appear to be processed in different areas of the dog's brain," says Victoria Ratcliffe of the School of Psychology at the University of Sussex.

Previous studies showed that dogs have hemispheric biases -- left brain versus right -- when they process the vocalization sounds of other dogs. Ratcliffe and her supervisor David Reby say it was a logical next step to investigate whether dogs show similar biases in response to the information transmitted in human speech. They played speech from either side of the dog so that the sounds entered each of their ears at the same time and with the same amplitude.

"The input from each ear is mainly transmitted to the opposite hemisphere of the brain," Ratcliffe explains. "If one hemisphere is more specialized in processing certain information in the sound, then that information is perceived as coming from the opposite ear."

If the dog turned to its left, that showed that the information in the sound being played was heard more prominently by the left ear, suggesting that the right hemisphere is more specialized in processing that kind of information. - More...
Monday PM - January 05, 2015


Alaska Science: 1946 tsunami survivor shares her story By NED ROZELL - On April 1, 1946, the sea floor ruptured just south of Unimak Island in the Aleutian Islands. Seawater displaced by the giant earthquake sent a 100-foot wave into the Scotch Cape lighthouse on Unimak, destroying the concrete structure and killing the five men inside. They never knew what hit them in the 2 a.m. darkness.

Jeanne Branch Johnston's uncle Rod Mason took this photo of a tsunami wave that hit Hilo, Hawaii, on April 1, 1946.
Rod Mason photo, courtesy Pacific Tsunami Museum.

The residents of Hilo, on Hawaii's big island, were also unaware of the danger surging across the North Pacific. Four hours and 20 minutes after the big earthquake in the Aleutians, the first of several tsunami waves reached Hawaii.

Jeanne Branch Johnston, then six years old, was in living in Hilo in 1946. She remembers a lush neighborhood of coconut trees and brackish ponds that would rise and fall with the tide. People earned their wages at the surrounding sugarcane plantations.

On the morning of April 1, 1946, Johnston was staying over at her grandparents' house in Hilo. She was in her pajamas getting ready to go to school and playing with her brother when she heard car horns blaring. She took her brother David, 4, by the hand, and went outside.

The first wave from the giant earthquake had struck Hilo. Like a high tide that kept rising, it washed out part of the main road. Drivers who didn't realize the road damage were honking at others who had stopped. - More...
Monday PM - January 05, 2015




POLITICAL CARTOON: CHEAP GAS
By Nate Beeler ©2015, The Columbus Dispatch
Distributed to subscribers for publication by Cagle Cartoons, Inc.




Real Time U.S. Debt Clock
http://www.usdebtclock.org/

U.S. Inflation Calculator
Easily calculate the buying power of the US dollar & inflation rate from 1913-2014

U.S. Energy Info. Admin.
Heating Oil & Propane Update

Public Service Announcements
Public Meetings & Info

KGB Animal Protection

Ketchikan Borough Assembly

Live video stream of current meeting
Archived videos
Agenda and Information Packets
Assembly Meeting Minutes
Borough Records
Calendar

Ketchikan Planning Commission

Live video stream of current meeting
Agenda, Information Packets & Minutes

Ketchikan City Council

View a Video of Meeting
Agenda & Information Packets

Ketchikan School Board

Live video stream of current meeting
Agenda & Information Packets


Gravina Access Project SEIS Alternatives Development

Gravina Access Website

Police Blotters

AK Troopers Daily Dispatch
Ketchikan Police Reports
Juneau Police Reports

Ketchikan

Jobs
Today's Forecast
Satellite
Today's Weather Images
Marine Forecasts
AK Weathercams
Ketchikan Weather Data
Current AK Weather Map




CLASSIFIEDS' CATEGORIES

Announcements
Help Wanted
Job Wanted
For Sale / Free Stuff
Garage Sales
Homes / Apts/ Property
Pets
Wanted
Lost & Found
Publish Your Ad

Front Page Archives
Letter Archives
October - Dec. 2014

| | | | | | | |
| --- | --- | --- | --- | --- | --- | --- |
| S | M | T | W | T | F | S |
| | | 30 | 01 | 02 | 03 | 04 |
| 05 | 06 | 07 | 08 | 09 | 10 | 11 |
| 12 | 13 | 14 | 15 | 16 | 17 | 18 |
| 19 | 20 | 21 | 22 | 23 | 24 | 25 |
| 26 | 27 | 28 | 29 | 30 | 31 | 01 |
| 02 | 03 | 04 | 05 | 06 | 07 | 08 |
| 09 | 10 | 11 | 12 | 13 | 14 | 15 |
| 16 | 17 | 18 | 19 | 20 | 21 | 22 |
| 23 | 24 | 25 | 26 | 27 | 28 | 29 |
| 30 | 01 | 02 | 03 | 04 | 05 | 06 |
| 07 | 08 | 09 | 10 | 11 | 12 | 13 |
| 14 | 15 | 16 | 17 | 18 | 19 | 20 |
| 21 | 22 | 23 | 24 | 25 | 26 | 27 |
| 28 | 29 | 30 | 31 | 01 | 02 | 03 |

More Front Page Archives & Letters


Viewpoints
Commentary
Opinions/Letters
Basic Rules &
Freedom of Speech

Questions, please contact the editor at editor@sitnews.us or call 617-9696
Sitnews reserves the right to edit.

A CRIMINAL CONSPIRACY By David G Hanger - Our fuel wholesaler for Southeast Alaska has now gone from outright crook to criminal. Visiting with friends from Haines over the New Year's holiday I was greeted with the information that when Shannon asked her local retailer in Haines why the price of a gallon of gas was so obscenely high, she was told by the retailer that he had been advised that any effort on his part to reduce prices would result in his being cut off from all future gas deliveries. In other words one greedy pig has rigged fuel prices in SE Alaska for his sole personal benefit. This is a criminal conspiracy, and it is time to seriously consider putting this slimy one behind bars. - More...
Monday PM - January 05, 2015

Open Letter to City Council: Ketchikan Water By Kent Miller - In the late 1970s I worked with Retherford Associates, Consulting Engineers, of Anchorage, on a comprehensive study of Ketchikan Public Utilities' (KPU) Electric, Water, and Telephone departments. In the course of that study it was noted that although much of KPU's water supply originated in Ketchikan Lakes, a pristine original source, the water was ponded in a forebay, sometimes called "Fawn Lake," prior to its intake into the water system. It was evident because of its low volume, relatively high surface area, mud bottom, heavily vegetated shoreline, and exposure to wildlife and seabirds, the Fawn Lake forebay was highly subject to contamination. - More...
Monday PM - January 05, 2015

Beaver Laws By Nicole Perry - I stumbled on Dave Kiffer's column about strange laws particularly the one in Michigan that fined beavers for building dams without a permit. - More...
Monday PM - January 05, 2015

Open Letter: Congressional House leader election By A. M. Johnson - The following letter sent to our Alaska Congressional Representative Don Young. Knowing that you are a firm member of the "Establishment Republicans" this request I fear will go un-heeded. Still I must be on record in requesting your consideration and action to vote against Representative Boehner and for the reasons given by Representative Gohmert so eloquently stated. - More...
Monday PM - January 05, 2015

It's Time for a Change - of Speakers By Jim Bennett - There are two challengers to John Boehner, OH-08, to become the next Speaker of the U.S. House of Representatives: Louis Gohmert TX-01 and Ted S. Yoho FL-03. Between the two challengers, Yoho was a co-sponsor of the FairTax(R), HR25, in the last Congress. You should urge your Congress Member to cast his or her vote for Congressman Ted S. Yoho, Fl-03. - More...
Monday PM - January 05, 2015

Book Signing at the Mall By LeAnn Edmondson - I am a born and raised Ketchikanite, who has recently published a 278 page fiction novel called "Aftermath, A Story of Survival." - More...
Monday PM - January 05, 2015

Local food systems needed By Garrett Collins - If we are going to spend billions every year on health care and food assistance programs, then we need to start investing more of that money into sustainable projects that are nearly free or can pay for themselves over time. Community farms on every block would boost every local economy in this country. - More...
Saturday PM - January 03, 2015

Support for Local Nurses By Susan E. Walsh - The nurses at PeaceHealth Ketchikan Medical Center have reached the end of our agreement and are attempting to bargain a new contract with the hospital. We are asking for the support of our community as we attempt to ensure excellent patient care in a positive work environment by improving nurse retention & recruitment. - More...
Thursday PM - January 01, 2015

An Open Letter to the Ketchikan City Council By Teri J. Wilson - I am sick to death of Ketchikan trying to get rid of smokers? We are not the problem here, and I resent any more taxes on cigarettes. - More...
Thrusday PM - January 01, 2015

RAMP at Bugge Beach By Janalee Minnich Gage - A funny thing happened on the way to the grocery store last July. I of course found a few individuals who tirelessly spend half their June sitting at Safeway selling Duck Race tickets for the big 4th of July Race, and of course I buy one or two tickets. I have a drawer full of raffle tickets, my Vegas in Ketchikan, good thing we don't have quarter machines in Ketchikan. I have to say it was marvelous feeling when they asked about my thoughts on the new stairs that access Bugge Beach, AKA Rotary Beach. Sorry maybe this is politically incorrect but this beach will forever be Bugge Beach to me, I can never bring myself to call it anything else. I mean no disrespect, and this letter is in appreciation for what the Rotary club has done, both noticed and gone unnoticed by the public, including keeping and improving the beach year after year. - More...
Thursday PM - January 01, 2015

Ketchiikan gasoline prices By David Rosendin - My recollection is that the last time gasoline prices radically dropped that never happened in Ketchikan until a couple of dozen folks decided to protest and went to the intersection of Tongass Avenue and Jefferson Streets and started singing songs and carrying signs. - More...
Thursday PM - January 01, 2014

A taking of exception By Alan R. (Rudy) McGillvray - Yes folks, I take exception to the cartoon published on SitNews today the 17th of December depicting a Bull sitting on the Capitol Dome of the USA. Now that we have Republicans in charge of the Congress, perhaps we can get some business done, but Wall street is no friend to Republicans. They have always (at least in recent memory) always donated more money to the Dem/Liberal wing of the Congress. (If you don't believe me, look it up.) - More...
Thursday PM - January 01, 2014

Thank you to the Christmas Carolers By Susan Cody - It was awesome to hear Christmas carolers on Christmas Eve night. Thank you for spreading your holiday cheer in the Millar Street neighborhood. - More...
Thursday PM - January 01, 2014

VA Abuse By Tamela Cegelske - The VA investigation turned out to be systematic abuse with at least one higer level eschelon executive taking a six month paid leave. What do people think about our lawmakers writing laws to protect the tax payer from waste so that people who take advantage of the system get charged minimally with theft, or misappropriation, if not treason in the VA case? It seems like there are a lot of laws written for the average citizen but these people in higher government jobs that take advantage of the taxpayer never get prosecuted. - More...
Thursday PM - January 01, 2014

Share the road By Lisa Krieger - I have to agree with Michael McColley. For such a small community, I do not see many courteous drivers. To each their own is what I get. Driving through McDonald's to get my morning coffee, even in line a person is right on my bumper and would not give me space. - More...
Thursday PM - January 01, 2014

Retired? Congress Just Allowed CUTS In Your Pensions By Wiley Brooks - If you are retired and a recipient of a pension plan or have love ones who are, you may want to watch this video. THIS IS ANOTHER EXAMPLE OF HOW LOBBYIST INSERT PROVISIONS INTO TAX LEGISLATION TO BENEFIT SPECIAL INTEREST. Many we elect to the Congress do not understand the tax legislation they vote for. But you can bet that many within the 20,000 lobbyist army who prey on Washington do. Let's scrap the income tax system and the 75,000 pages of regulations rife with special interest. - More...
Thursday PM - January 01, 2015

Drugs and Unemployment By Justin Capps - I kinda agree with a lot of people in this town about stopping the drug dealers. Also, there are other problems like people who are abusing food stamps, etc. I'm not going to mention people in this town, but I see a lot of people in Ketchikan abusing food stamps and social security money when they don't care about looking for jobs and are being lazy paying bills. - More...
Thursday PM - January 01, 2015

Webmail your letter or
Email Your Letter To: editor@sitnews.us

---

Articles & photographs that appear in SitNews may be protected by copyright and may not be reprinted or redistributed without written permission from and payment of required fees to the proper sources.

E-mail your news & photos to editor@sitnews.us

Photographers choosing to submit photographs for publication to SitNews are in doing so, granting their permission for publication and for archiving. SitNews does not sell photographs. All requests for purchasing a photograph will be emailed to the photographer.

The Local Paper is now available online.
Click here for this week's printed edition.