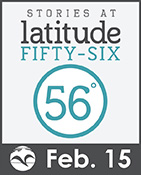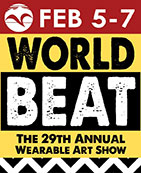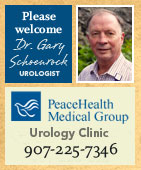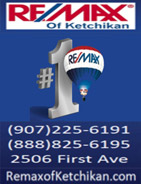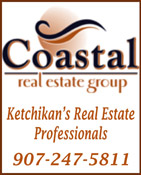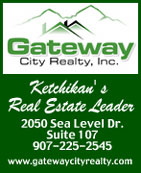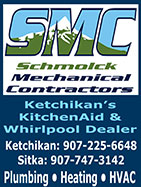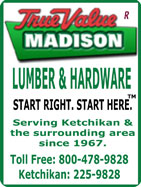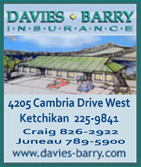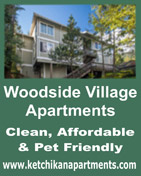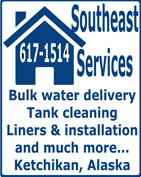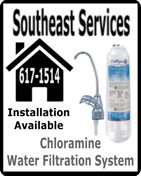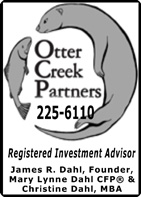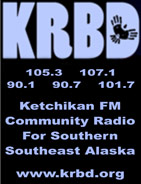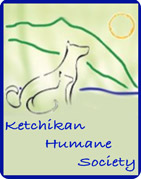 Contact


Call 617-9696


Webmail Letters


News Tips


Copyright Info


Archives
Quick News Search


Alaska


Ketchikan


SE Alaska


Alaska News Links
Columns - Articles


Dave Kiffer


Fish Factor


Money Matters
Historical Ketchikan


June Allen


Dave Kiffer


Louise B. Harrington
Ketchikan Arts & Events


Ketchikan Arts


Ketchikan Museums


KTN Public Library
Sports


Ketchikan Links
Public Records


FAA Accident Reports


NTSB Accident Reports


Court Calendar


Court Records Search


Wanted: Absconders


Sex Offender Reg.


Public Notices
Weather, Webcams


Today's Forecast


KTN Weather Data


AK Weather Map


AK Weathercams


AK Earthquakes

TV Guide


Ketchikan
Ketchikan Phone Book


Yellow Pages


White Pages
Government Links


Local Government


State & National

Ketchikan Creek Overflows its Banks
Front Page Photograph by SUSAN HOYT ©2015
(Please respect the rights of photographers, never republish or copy
without permission and/or payment of required fees.)


Ketchikan: Ketchikan's heavy rains break two records in a row By MARY KAUFFMAN - Unseasonably heavy rains gave new meaning to living in a Southeast Alaska rainforest this week when heavy rain with gusty winds, brought by the passage of a series of weather systems, hit the panhandle of Alaska Tuesday delivering rainfall from 1.5 inches over the northern half of Southeast Alaska to 3-6 inches over the southern half of Southeast Alaska.

Heavy rains raise the water level of Ketchikan Creek. Creek Street area.
Front Page Photo by CHRIS WILHELM ©2015

Ketchikan International Airport reported a record breaking 5.56 inches of rain Tuesday followed by another record breaking 4.68 inches of precipitation Wednesday. The peak winds Tuesday was 53 and the peak wind Wednesday was 56.

Heavy rains in the Ketchikan area increased the water flow in the spillways of Ketchikan Lakes Dam resulting in high flows in Ketchikan Creek and flooding near Freeman and Harris Streets in the downtown Ketchikan area. The National Weather Service reported Ketchikan Lakes Dam to be working as designed and there was no threat of failure.

Emergency crews were visible around the city ensuring the safety of Ketchikan residents. Park Avenue, Harris and Freeman Streets were closed and there was a need to evacuate some homes near Ketchikan Creek when the creek over flowed its banks. Wednesday's high tide of 19' at 1:00 pm along with the already flooding conditions added to the concerns. The Stedman Street Bridge was closed to sidewalk traffic for a short while. - More...
Thursday PM - January 22, 2015

Ketchikan: Ketchikan Resident Sentenced To Prison For Assault On Federal Officer - Jon William Munhoven, 57, a resident of Ketchikan, was sentenced recently by United States District Court Judge Timothy M. Burgess to 48 months of incarceration and three years of supervised release.

According to Assistant U.S. Attorney Jack S. Schmidt and Special Assistant United States Attorney Lt. Cmdr. Stanley P. Fields, who jointly prosecuted the case, on September 2, 2013, the United States Coast Guard (USCG) at Coast Guard Station Ketchikan dispatched six personnel in a 25-foot response boat small (RBS) in response to a call for help from a mariner who had been assaulted on his vessel.

After travelling through thick fog, the 25-foot response boat small (RBS) contacted the mariner who had a bloody nose, and a female passenger and Jon William Munhoven aboard.

According to reports, Munhoven was irate and hostile during the initial contact and was ordered to disembark the mariner's vessel by the USCG Boarding Team. Munhoven was placed in handcuffs and seated on the aft deck box of the RBS. Munhoven refused to listen to the instructions of the USCG Boarding Team and would not calm down. He then became actively resistant to the USCG Boarding Team. As the members of the boarding team were attempting to safely control Munhoeven, he intentionally kicked one of the USCG Boarding Team Members in the face with a shod foot, using it as a dangerous weapon and causing bodily injury to the USCG Boarding Team Member. - More...
Thursday PM - January 22, 2015


Ketchikan: Former POW shares never say die attitude with Alaska Coast Guard By PA1 SHAWN EGGERT - Coast Guard men and women know plenty about perseverance. Through stormy sea or howling gale, there's no ignoring the call to action when the search and rescue alarm blares in the dead of night. But the missions the Coast Guard performs can take a toll on even the hardiest of sailors and, when things are looking rough, it's good to hear the perspective of fellow service members who have triumphed through hard times and gained wisdom from their experience.

Former POW Maj. Gen. Ed Mechenbier, USAF, ret., shares leadership perspectives with Chief Warrant Officer David Dixon, commanding officer of the Coast Guard Cutter Anthony Petit during an American300 visit to Ketchikan, Alaska, Jan. 20, 2015. Mechenbier overcame being held captive for six years while fighting in North Vietnam and uses his experience to teach Armed Forces members about perseverance.
Photo courtesy of American300

For the third time this year, American300, a non-profit organization dedicated to fostering resiliency among United States Armed Forces members, visited the Coast Guard men and women of Ketchikan, Alaska, and, this year, they brought along someone who knows all about overcoming adversity.

Maj. Gen. Edward Mechenbier, USAF, retired, was only a lieutenant when his F4 Phantom jet went down in the jungles of North Vietnam. He spent the next six years as a prisoner of war surviving through vicious treatment and horrible conditions to finish his military career with honor. His amazing story of courage and fortitude in the face of despair made him a perfect candidate to speak to the Coast Guard as part of American300's "Service through Honor – Never Quit" tour series.

"There is little you can say to a young Coastie who has been waiting three-plus years to get into 'A' school that they're really going to listen to," says former Army Sgt. Robi Powers, founder of American300, adding, "but put a guy who went through six years of hell as a prisoner of war, who then came home to eventually become a two-star general with them and suddenly young service members are getting a world class encounter that mirrors their leadership's teaching on perseverance." - More...
Thursday PM - January 22, 2015



Southeast Alaska: Petersburg Man Sentenced To Federal Prison For Child Exploitation - A Petersburg resident was sentenced in federal court in Juneau to 12 years in federal prison for the distribution, receipt, and possession of child pornography.

On January 7, 2015, Tye Leif Petersen, 46, a resident of Petersburg, Alaska, was sentenced by United States District Court Judge Timothy M. Burgess. Upon completion of his prison term, Petersen must complete a 25 year term of supervised release.

Petersen was sentenced to 144 months (12 years) in prison for a count of distribution, receipt, and possession of sexual explicit images and videos of children. Many of images were of prepubescent children engaged in sexually explicit conduct. The sentences are to run concurrently.

According to Assistant U. S. Attorney Jack S. Schmidt, Petersen, who had no criminal record, worked as the Director of Maintenance for the Petersburg School District. Petersen had distributed, received, and possessed over 2,000 images and 39 videos that included children under the age of twelve and material depicting sadistic or masochistic conduct. Petersen, in his position as Director of Maintenance, surreptitiously took pictures of children at the local high school and in the community of Petersburg. Petersen also obtained additional images from electronic media in the school's lost and found, and on school-issued computers where Petersen recovered images using a software recovery program to obtain deleted images from the computers. Petersen then used those images to trade for child pornography on a Russian website that is solely used for the distribution and receipt of child pornography.

In ordering Petersen's sentence, Judge Burgess noted the seriousness of the underlying offense and that Petersen's actions were a "betrayal of trust" and "a level of betrayal and breach of trust that goes beyond what happens in most cases." Judge Burgess further stated that the images the defendant took and used to trade for child pornography are "out there on the internet, forever." Judge Burgess further noted the need to deter the defendant and others, the need to protect the public from the defendant, and the need to provide treatment for the defendant as reasons for the sentence imposed. - More...
Thursday - January 22, 2015


Alaska: COLLINS NAMED NATIONAL GUARD SPECIAL INVESTIGATOR - Governor Bill Walker announced today that Attorney General Craig Richards has hired Patricia Collins, former presiding judge for the Superior Court in Juneau, as a special investigator on the recent issues that surfaced regarding the Alaska National Guard. Judge Collins has been tasked with taking a comprehensive look into the circumstances surrounding allegations of sexual abuse and harassment within the National Guard and reporting her findings.

"I am pleased that Ms. Collins was willing to take on this task," Governor Bill Walker said. "It is crucial that we have an independent review of the allegations and how they were handled to ensure that those who did wrong are held accountable. I can't think of anyone better to do that than Patricia Collins, who brings a wealth of judicial and criminal law experience to the investigation."

Patricia Collins originally came to Alaska in 1977 to take a job as a night auditor. She decided to stay and eventually became a commercial fisherwoman and state Fish and Game Department staffer before going back to school.

After receiving her law degree from Gonzaga University in 1982, Judge Collins began a long career practicing law in Alaska, much of it spent on criminal justice issues. She started her career in private practice, focusing mainly on labor law and criminal defense issues until 1995. During that time, she worked part-time as a federal magistrate judge and as an adjunct professor for the University of Alaska Southeast. In 1995, she was appointed as an Alaska district court judge, and then in 1999, Governor Tony Knowles appointed her as a superior court judge for the first judicial district in Juneau. She was subsequently appointed by the chief justice as the presiding judge overseeing the first judicial district, a post which she held until her retirement in 2011. - More...
Thursday PM - January 22, 2015

Alaska: Most Alaska regions lost some population in 2014 - Alaska's population decreased by 61 people from July 2013 to July 2014, based on estimates released by the Department of Labor and Workforce Development. Currently data reports Alaska to have a population of 735,601.

Of Alaska's 29 boroughs and census areas, 18 lost population between 2013 and 2014. The largest losses were in the Fairbanks North Star Borough (-1,577), Valdez-Cordova Census Area (-244) and the Municipality of Anchorage (-231).

The Matanuska-Susitna Borough gained the most people over the same period (2,069), followed by the Kenai Peninsula Borough (399). - More...
Thursday - January 22, 2015

POLITICAL CARTOON: AMERICAN SNIPERS
BY John Cole ©2015, The Scranton Times-Tribune
Distributed to subscribers for publication by Cagle Cartoons, Inc.




Real Time U.S. Debt Clock
http://www.usdebtclock.org/

U.S. Inflation Calculator
Easily calculate the buying power of the US dollar & inflation rate from 1913-2014

U.S. Energy Info. Admin.
Heating Oil & Propane Update

Public Service Announcements
Public Meetings & Info

KGB Animal Protection

Ketchikan Borough Assembly

Live video stream of current meeting
Archived videos
Agenda and Information Packets
Assembly Meeting Minutes
Borough Records
Calendar

Ketchikan Planning Commission

Live video stream of current meeting
Agenda, Information Packets & Minutes

Ketchikan City Council

View a Video of Meeting
Agenda & Information Packets

Ketchikan School Board

Live video stream of current meeting
Agenda & Information Packets


Gravina Access Project SEIS Alternatives Development

Gravina Access Website

Police Blotters

AK Troopers Daily Dispatch
Ketchikan Police Reports
Juneau Police Reports

Ketchikan

Jobs
Today's Forecast
Satellite
Today's Weather Images
Marine Forecasts
AK Weathercams
Ketchikan Weather Data
Current AK Weather Map




CLASSIFIEDS' CATEGORIES

Announcements
Help Wanted
Job Wanted
For Sale / Free Stuff
Garage Sales
Homes / Apts/ Property
Pets
Wanted
Lost & Found
Publish Your Ad

Front Page Archives
Letter Archives
January 2015

| | | | | | | |
| --- | --- | --- | --- | --- | --- | --- |
| S | M | T | W | T | F | S |
| 28 | 29 | 30 | 31 | 01 | 02 | 03 |
| 04 | 05 | 06 | 07 | 08 | 09 | 10 |
| 11 | 12 | 13 | 14 | 15 | 16 | 17 |
| 18 | 19 | 20 | 21 | 22 | | |

More Front Page Archives & Letters


Viewpoints
Commentary
Opinions/Letters
Basic Rules &
Freedom of Speech

Questions, please contact the editor at editor@sitnews.us or call 617-9696
Sitnews reserves the right to edit.

New Congress Brings New Hope for Alaska By U.S. Senator Lisa Murkowski - For the first time in eight years, Republicans control both chambers of Congress. While our eight-vote majority in the Senate is not enough to unilaterally overcome filibusters or presidential vetoes, it is enough to restore regular order and actual debate on important issues. - More...
Tuesday PM - January 20, 2015

RE:Would Dr. King march today??? By Stephen C. Eldridge - Mr. Livingston, a FL FairTax® operative, made yet another emotional (i.e., not substantive) appeal for the FairTax® and was deceptive in the process.
- More...
Tuesday PM - January 20, 2015

Ketchikan nurses need your help and support By Barbara Lander - Labor negotiations are not going well at PEACEHEALTH Ketchikan Medical Center (KMC) : Administration and nurses are at an impasse and will be meeting with a mediator on January 26, 1015. Our Nurses primary issue is concern for our patients: we want more than anything to deliver safe, high quality patient care. Factors that impact our ability to do this are: - More...
Saturday PM - January 17, 2015

Blaming oil tax reform for Alaska's current budget deficit is just plain wrong By Jim Jansen - Our budget deficit today is a result of low oil prices, low oil production and overspending, not oil tax reform. - More...
Saturday PM - January 17, 2015

A DART TOSSED IN THE WRONG DIRECTION By David G Hanger - I would say it's a bit tone deaf, if not downright politically stupid, for our new governor to call for an increase in taxes on the oil companies, particularly when the primary problem most Alaskans are enduring with this bunch is insanely high prices for a gallon of gas at the pump. While I don't disagree with the governor that his predecessor was completely sold out, bought and paid for, by the oil companies, the taxing of oil as it comes out of the ground is a long-term problem, and right now we have a short-term problem with our gasoline wholesalers stealing SE Alaskans blind. We are talking tens of millions of dollars, if not more, that is being illegally raked off by this filthy monopoly. All laws for robbery, burglary, and theft in the state of Alaska should be suspended and not enforced until this monopolistic crap is cleaned up. Why bust a bunch of small timers when you let the biggest thief of all steal from everyone day in and day out???! - More...
Saturday PM - January 17, 2015

Dumping on South Pt. Higgins By Jerry Cegelske - In the past few months I made several inspection trips to the ends of the road on North and South Tongass, as well as Revilla Road and South Point Higgins. I was rather proud of the people of Ketchikan because there was little dumping of solid waste along the roads compared to past years. Abandoned vehicles have been non-existent with people using the Borough voucher program or disposing of vehicles by private enterprise. - More...
Saturday PM - January 17, 2015

Republicans caving on Amnesty By A. M. Johnson - As to the rumors that Alaska's Rep. Don Young along with Establishment Republican House members are formulating a total cave-in to Obama on amnesty using the recent Paris attacks as a basis is just an excuse to cave on an issue that you Establishment members desire as an end result without admitting to it. - More...
Saturday PM - January 17, 2015

Response to the IRS' budget woes By Jim Donnell - An internal email to IRS employees was leaked to the press this week where a senior IRS official warned that their budget was slashed so deeply that refund checks would be delayed, that less that half of the people calling the IRS would reach a human being, and that there would be more identity theft. I'm sure the IRS's solution would be for the American taxpayer to pay more money to fund their effort to intimidate and harass us, have more people we could call that would give us the wrong answer to our tax questions and to expedite giving us back our own money that they have held for a year without paying us a single cent in interest. - More...
Saturday PM - January 17, 2015

Would Dr. King march today??? By Paul Livingston - Dr. King was a great civil rights leader. We still need his leadership. Our federal tax code infringes on our civil rights: Denial of due process, No trial by jury, Forced self-incrimination, Unreasonable search and seizure, Lack of privacy, Unequal treatment of citizens, Complex and ambiguous laws. Witness the IRS to see government tyranny. The tax code has enslaved us to loose our God given right to our production (income, savings, and investment). It is free people and markets, not laws and regulations that create a higher standard of living with lower costs and higher quality. - More...
Saturday PM - January 17, 2015

GET YOUR 1099s FILED By David G Hanger - Forms 1099 need to be sent to the recipients no later than January 31. There are a variety of Forms 1099, and this writing will be limited to discussing Form 1099MISC. This is the 1099 that is due if you paid someone what is termed 'non-employee compensation.' In other words if you paid someone without giving them a W2 as an employee of your company or firm, you need to file Form 1099 if the amount paid exceeds $600. - More...
Wednesday PM - January 14, 2015

Affordable Health Coverage: Just a Click or Call Away By Susan Johnson - This year, the most important resolution any of us can make and keep is to enroll in health insurance, and get the security and peace of mind that quality, affordable coverage brings with it. - More...
Wednesday PM - January 14, 2015

Alaska oil By John Suter - Why doesn't the state pump its own oil like Norway does and get all of the money for itself? If the state does not do this, then it is going to have to live with a small budget and have big cut backs in spending. - More...
Wednesday PM - January 14, 2015

Alaska State Income Tax By Walt Hoefer- Governor Walker has inherited one heck of a mess. He does have an option, though it won't be popular. Bring back the Alaska State Income Tax. - More...
Wednesday PM - January 14, 2015

President Obama Went AWOL By Donald A. Moskowitz - On January 11, 2015 40 leaders from various countries and 1.3 million people participated in anti-terrorism events in Paris. President Obama was AWOL, and he was only represented by our ambassador to France. - More...
Wednesday PM - January 14, 2015

Why the 2nd amendment is NOT the most important. By Christian Peters - Not sure if this is something the founders debated when writing the Bill of Rights but it is interesting. First off, I love the 2nd amendment. I just love the 1st more, and being a gun owner myself, I still disagree with what I have heard many gun enthusiasts say and believe. That being, that the 2nd amendment is the most important and that it protects all of our other rights secured by our Constitutions throughout America. - More...
Wednesday PM - January 14, 2015

State Legislators Solemn Duty, to Protect Citizens from the Federal Leviathan By Tamara Colbert - This week, 42 state legislatures convene; 34 of them will be able to support and pass the biggest bill of their lifetime; an Article V single-subject Application calling for a Convention of the States proposing amendments to rein in the federal government. - More...
Wednesday PM - January 14, 2015

One Rebuttal to the Argument that a Convention of the States is a Constitutional Convention By Paul Hodson - One of the hottest issues being debated around the state legislatures is the push for an Article V "Convention for proposing Amendments". Even the U.S. Congress is paying attention, as just this last week Rep. Steve Stivers (R-OH) successfully amended House Rules in regards to the system to track, count, and organize Article V applications to Congress. - More...
Wednesday PM - January 14, 2015

Webmail your letter or
Email Your Letter To: editor@sitnews.us

---

Articles & photographs that appear in SitNews may be protected by copyright and may not be reprinted or redistributed without written permission from and payment of required fees to the proper sources.

E-mail your news & photos to editor@sitnews.us

Photographers choosing to submit photographs for publication to SitNews are in doing so, granting their permission for publication and for archiving. SitNews does not sell photographs. All requests for purchasing a photograph will be emailed to the photographer.

The Local Paper is now available online.
Click here for this week's printed edition.