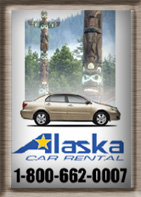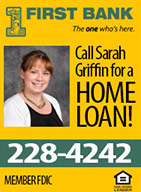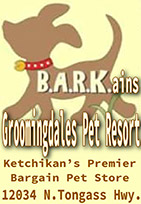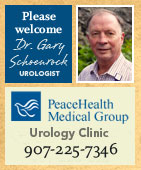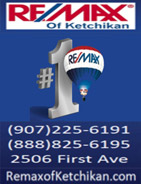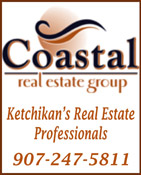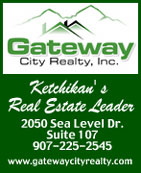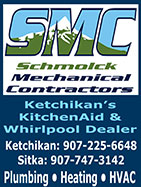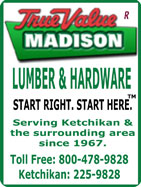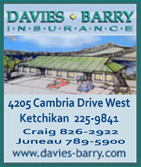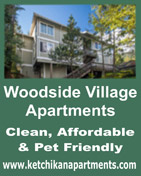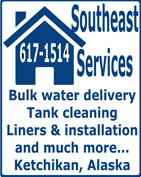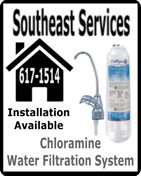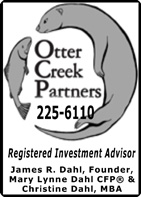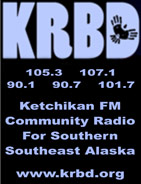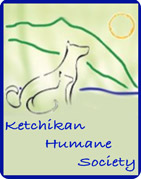 Contact


Call 617-9696


Webmail Letters


News Tips


Copyright Info


Archives
Quick News Search


Alaska


Ketchikan


SE Alaska


Alaska News Links
Columns - Articles


Dave Kiffer


Fish Factor


Money Matters
Historical Ketchikan


June Allen


Dave Kiffer


Louise B. Harrington
Ketchikan Arts & Events


Ketchikan Arts


Ketchikan Museums


KTN Public Library
Sports


Ketchikan Links
Public Records


FAA Accident Reports


NTSB Accident Reports


Court Calendar


Recent Filings & Case Dispositions


Court Records Search


Wanted: Absconders


Sex Offender Reg.


Public Notices
Weather, Webcams


Today's Forecast


KTN Weather Data


AK Weather Map


AK Weathercams


AK Earthquakes

TV Guide


Ketchikan
Ketchikan Phone Book


Yellow Pages


White Pages
Government Links


Local Government


State & National

Tongass Narrows: Orcas
Front Page Photograph by SUSAN HOYT ©2015
(Please respect the rights of photographers, never republish or copy
without permission and/or payment of required fees.)


Ketchikan: Gift Honoring the Memory of Ken Eichner Funds KMC Memorial Garden - It's not uncommon in a small, remote community for everyone to jump and help in the case of an emergency. Longtime Ketchikan resident Ken Eichner was one of those people. As a pilot and business owner, he used his talents and resources to care for people by participating in rescues and medivacs from remote areas of Southeast Alaska.

Ken Eichner
Photo courtesy TEMSCO Helicopters, Inc.

The Eichner Family is honoring Ken's commitment by giving a gift to PeaceHealth Ketchikan Medical Center Foundation in his memory. Their donation provides the resources for a very special outdoor garden space—the Ken Eichner Healing Garden—which is sure to be enjoyed by patients, families and caregivers alike.

"Although this gift is the largest individual gift to the hospital in the Foundation's history, its significance has as much to do with the meaning as it does the actual dollar amount. By providing Ketchikan Medical Center with the funds needed to construct the garden area, the Eichners have furthered the work begun by Ken Eichner in providing care and comfort for people when they are in need," said Patti Mackey, President of the Ketchikan Medical Center Foundation. "Their investment is inspiring and serves as a reminder to all of us to do what we can to help others."

In 2004, Ken Eichner was recognized by the Federal Aviation Administration (FAA) with the Wright Brothers' Master Pilot Award for 50 years of safe piloting. His dedication and commitment also received widespread recognition in 2007 when the Helicopter Association International awarded him the Robert E. Trimble Memorial Award. The award announcement specifically noted Eichner's volunteer efforts: "Eichner helped form the Ketchikan Volunteer Search and Rescue Squad…Eichner himself made many rescues. During his first rotor wing rescue, Eichner landed in the White River Valley to save a local minister. Another rescue involved a stranded goat hunter. Eichner and a colleague flew in treacherous winter weather, set up camp for two days in a cave, and flew the hunter to safety once visibility improved. Still another involved an airline crash in Ketchikan, which prompted Eichner to put TEMSCO's entire inventory into the air to help…The list of rescues demonstrates Eichner's bravery, commitment, and personal sacrifices during the course of his career." - More...
Thursday PM - February 19, 2015

Alaska: Amendments Restore Money to Ferry Service, Homeless Programs, & Community Jails - Wednesday, Governor Bill Walker submitted four major changes, adding $350,000 to his fiscal year 2016 (July 1, 2015 – June 31, 2016) budget.

Governor Walker reallocated $6.3 million within the Department of Transportation from roads and highways on a one-time basis to ensure the ferry system can continue services already scheduled.

"There are many families who already purchased their ferry tickets for their once-in-a-lifetime vacations to Alaska," Governor Walker said. "We want to ensure that service is available to them, as well as to Alaskans, in the coming year. We don't want to balance the budget on the backs of the traveling public."

Governor Walker also amended his budget to ensure continued funding for programs that help the homeless. He added $9.2 million for the basic homeless assistance program.

"Taking the money out was an unintended consequence of submitting a stripped-down capital budget," said Office of Management and Budget Director Pat Pitney. "Putting the money back in is a cost-effective way to address issues that could be costly for our communities. It reduces overall costs in corrections and health and social services." - More...
Thursday PM - February 19, 2015


Alaska: Governor Appoints New AGDC Board Members; Creators of AGDC urge thorough review of qualifications of new board members - Governor Bill Walker appointed three new members today to the Alaska Gasline Development Corporation's Board of Directors. Governor Walker also detailed his plans to upsize and increase the volume of the Alaska Stand Alone Pipeline (ASAP), as well as continue development of the Alaska Liquefied Natural Gas (AK LNG) project.

Governor Walker wrote in his recently published editorial: "What it comes down to is this: We will work with the producers to continue to develop the AK LNG project. With ASAP, we will work with gas buyers to secure the opportunities the market offers. Whichever project is first to produce a solid plan, and conditions acceptable to the state, will get the state's full support. Or, perhaps the two projects could be combined at some point along the way."

Governor Walker said he is confident his newly appointed Alaska Gasline Development Corporation team will help Alaska to be the owner state it is meant to be.

Rick Halford of Dillingham, Joe Paskvan of Fairbanks and Hugh Short of Anchorage (formerly the mayor of Bethel) will join AGDC's governing body, which oversees efforts to develop liquefied natural gas in Alaska.

"I am pleased to welcome these three talented Alaskans to our team," said Governor Walker. "Bringing our natural gas to Alaskans and the world market is one of my top priorities as Governor. I am confident that with these additional members, the AGDC Board is on track to make that happen."

However, House Speaker Mike Chenault and Representative Mike Hawker, architects of the legislation creating the Alaska Gasline Development Corporation, urged a diligent review of the qualifications of the three new board members appointed today by Gov. Bill Walker.

AGDC board members are appointed by the Governor and serve at the Governor's pleasure, but must be confirmed by the Legislature. In January, Walker fired three key board members with significant expertise in advancing Alaska's interests in a large natural gas pipeline and LNG project.

"As with any appointments subject to legislative confirmation, we'll conduct a thorough examination of these new appointees, their experience, and their qualifications," Chenault, R-Nikiski, said. "We went to great lengths in the legislature to ensure that AGDC would be as far removed from politics as possible, having learned from past projects that real success is built not on hopes and dreams, but on technical, commercial, and financial know-how, with decisions driven by economic realities and not by politics." - More...
Thursday PM - February 19, 2015

Alaska: Research contributes to more robust Arctic sea ice predictions By YURI BULT-ITO - A new study may help policymakers and planners with more accurate Arctic sea ice predictions.

Sea ice in the Arctic Ocean.
Photo by Alice Orlich

A group of researchers from the University of Alaska Fairbanks International Arctic Research Center and IARC's Scenarios Network for Alaska and Arctic Planning examined 35 global climate models, the most powerful tools for assessing the future trajectory of Arctic sea ice cover.

Model simulations are the basis for projections of future changes in Arctic sea ice, so it is crucial that model outputs are credible. By comparing the models to the past observational data, or hindcast simulations, the researchers selected subsets of more accurate models to find better future projections of Arctic sea ice extent.

The study highlights the importance of seasonal trends of sea ice. Observational data from 1979 to 2013 show greatly reduced sea ice cover in June through October. They also show that sea ice maximum is reached in March to April, and the trend is much smaller for the maximum ice than for the minimum ice. The models with more realistic hindcast simulations capture the observed trend more accurately and project an earlier loss of summer sea ice, by the 2040s and even as early as 2034.

The study also uniquely examined sudden ice loss events, such as occurred in 2007 and 2012, through the historical period and model projections from 2014 through 2099. The results show that sudden sea ice losses, occurring over a year or two, are often followed by a decade or more of little loss. These sudden ice loss events account for between half and all of the net loss of sea ice extent in the climate models. Recent observational data show a similar behavior. - More...
Thursday PM - February 19, 2015

Southeast Alaska: Flora of Southeast Alaska class will be a "hybrid" - A new biology class by University of Alaska Southeast, Sitka Campus associate professor Kitty LaBounty will itself be a "hybrid".

The DNA of most traditional botany classes is to gather students around a table of samples and look at them in a face to face classroom setting. By offering Flora of Southeast Alaska as both a local and distance class, students from anywhere can get up to speed on how to identify the common native trees, shrubs and herbs of southeast and south central Alaska. Local students can participate in the lectures on campus, while students across Alaska can see the imagery online and hear the lectures either live or via digital recording. - More...
Thursday PM - February 19, 2015


Columns - Commentary

RICK JENSEN:

Big Government and Fat Taxes - How much should the government fine people whose children are deemed by (some) well-meaning bureaucrats as "obese?"

$500? $800?

Senators in our friendly associated state, Puerto Rico, have been debating that very issue this week.

Seriously.

If you believe government certainly should be measuring your children for a "fat tax" in school because there are some unfit parents, you may want to inform your Democratic Congress Critters. - More...
Thursday PM - February 19, 2015

DANNY TYREE: Are You Dying To Write Your Own Obituary? - Are you an unsung hero? Do those you encounter not appreciate the "real" you? Must you always having the last word?

Then you might be interested in the new trend spotted by USA Today: self-penned obituaries, also known as "selfie obits" or "autobituaries."

As someone who has been chronicling some semblance of his ups and downs and opinions over the past 16 years, I probably shouldn't begrudge anyone else the opportunity to write their own final testament, but I feel obligated to point out the pitfalls.

For one thing, the earlier in life you start the obituary, the more it's just one more nagging thing to keep updated. Otherwise an octogenarian will pass away with the remembrance "Just you wait until the SECOND half of kindergarten, Maggie O'Day --- you'll be my girlfriend sure."

Perhaps someone will start a public service campaign to remind people to update their obituaries on New Year's Eve, when they replace their smoke alarm batteries. Of course priorities might get messed up. ("My greatest accomplishment so far? Photocopying my bottom just now — without throwing up more than once.") - More...
Thrusday PM - February 19, 2015

Political Cartoon: ISIS Job Fair
By Rick McKee ©2015, The Augusta Chronicle
Distributed to subscribers for publication by Cagle Cartoons, Inc.




Real Time U.S. Debt Clock
http://www.usdebtclock.org/

U.S. Inflation Calculator
Easily calculate the buying power of the US dollar & inflation rate from 1913-2014

U.S. Energy Info. Admin.
Heating Oil & Propane Update

Public Service Announcements
Public Meetings & Info

KGB Animal Protection

Ketchikan Borough Assembly

Live video stream of current meeting
Archived videos
Agenda and Information Packets
Assembly Meeting Minutes
Borough Records
Calendar

Ketchikan Planning Commission

Live video stream of current meeting
Agenda, Information Packets & Minutes

Ketchikan City Council

View a Video of Meeting
Agenda & Information Packets

Ketchikan School Board

Live video stream of current meeting
Agenda & Information Packets


Gravina Access Project SEIS Alternatives Development

Gravina Access Website

Police Blotters

AK Troopers Daily Dispatch
Ketchikan Police Reports
Juneau Police Reports

Ketchikan

Jobs
Today's Forecast
Satellite
Today's Weather Images
Marine Forecasts
AK Weathercams
Ketchikan Weather Data
Current AK Weather Map




CLASSIFIEDS' CATEGORIES

Announcements
Help Wanted
Job Wanted
For Sale / Free Stuff
Garage Sales
Homes / Apts/ Property
Pets
Wanted
Lost & Found
Publish Your Ad

Front Page Archives
Letter Archives
Jan.- Feb.2015

| | | | | | | |
| --- | --- | --- | --- | --- | --- | --- |
| S | M | T | W | T | F | S |
| 28 | 29 | 30 | 31 | 01 | 02 | 03 |
| 04 | 05 | 06 | 07 | 08 | 09 | 10 |
| 11 | 12 | 13 | 14 | 15 | 16 | 17 |
| 18 | 19 | 20 | 21 | 22 | 23 | 24 |
| 25 | 26 | 27 | 28 | 29 | 30 | 31 |
| 01 | 02 | 03 | 04 | 05 | 06 | 07 |
| 08 | 09 | 10 | 11 | 12 | 13 | 14 |
| 15 | 16 | 17 | 18 | 19 | | |

More Front Page Archives & Letters


Viewpoints
Commentary
Opinions/Letters
Basic Rules &
Freedom of Speech

Questions, please contact the editor at editor@sitnews.us or call 617-9696
Sitnews reserves the right to edit.

Ward Creek Trail, Again By Eric Muench - A threat to Ward Creek Trail has receded for now but the risk is still there. The Ward Cove Group proposal to purchase and fully develop the Borough s 297 acres out the Revilla Road, including residential development of Ward Creek Trail in Tract B, has been withdrawn. That is good news, but we cannot let the matter rest there. A new proposal could be made at any time by anyone for any Borough vacant land. It would then be considered and possibly negotiated and approved by the Manager and Mayor and Assembly members. These people are not pushovers; they had serious concerns about the recent proposal, but it would have been better if the proposer had known beforehand what the intents and limits of the Borough s RFP were. It had been too open-ended. - More...
Friday AM - February 20, 2015

Shenanigans By David Nees - Jay Hammond must be rolling in his grave at the current shenanigans in Juneau. In his first term as Senator, the young Jay Hammond sought a way to protect Education and Fish and Game commissioners from political cleansing by the then new Republican administration. Sen. Hammond devised and passed a clever way to balance the system: An appointed board for fish management, another appointed board for game management, and an appointed Board of Education. The governor could not have more than four persons from his party on any of the boards. - More...
Friday AM - February 20, 2015

Do you hate SE Alaskan Children? By Ken Lewis - Gosh I hope the title caught your eye. Senator Anna MacKinnon wants you to think eliminating daylight savings time is good for you. She obviously either hates SE families or she thinks the northern communities (WANTS) are so valuable to us in SE, we are willing to eliminate yet another hour of afternoon daylight for recreation and basic sight for safety. If her ignorant bill should pass, the diference between a kid in Ketchikan prior to 1983 and her version of efficient use of daylight will be two less hours of after school, after work, after diner natural daylight. - More...
Friday AM - February 20, 2015

Hole In The Wall Dock Upgrade By Gail Jackson - The fishermen and hunters haul tons of gear up and down the docks, people that live off the grid haul their supplies up and down the docks. The dock is a working, surviving access to the Alaska waters and marine highway. The dock needs to accommodate those that us it. - More...
Friday AM - February 20, 2015

RE: Ketchikan gas prices By Ken Arriola - Mr. Weaver, we here in K-Town are quite accustom to rolling over and being content with subsidising big business be it fuel, food, housing, utilities, labor, shipping or transportation. - More...
Friday AM - February 20, 2015

War Powers act By A. M. Johnson - Senators Murkowski and Sullivan, enough screwing around with this Muslim President! On the war powers authorization stand firm, damn firm on terms which better include eliminating Terms of engagement - More...
Friday AM - February 20, 2015

RE: Feral Cats By Laura Plenert - What is missing here is the fact that the feral population - if neutered or spayed will eventually collapse because they can no longer breed. - More...
Friday AM - February 20, 2015

Culprit of wealth division By Paul Livingston - The culprit of wealth division is our federal tax code. The tax code has over 74,000 pages with $1.2 trillion in deductions, tax breaks, loop holes, etc. that go up in value with wealth and income. This is the buy and sell tax code game played by special interests, lobbyists and politicians. Do you think winners and losers are being picker? Do you think our present tax code leads to wealth division? Plus it divides us into classes. It has regressive taxes on jobs. The tax code is based on production (income, savings and investment). Production is what creates jobs, a higher standard of living and wealth for the country. Why punish good behavior? - More...
Friday AM - February 20, 2015

Webmail your letter or
Email Your Letter To: editor@sitnews.us

---

Articles & photographs that appear in SitNews may be protected by copyright and may not be reprinted or redistributed without written permission from and payment of required fees to the proper sources.

E-mail your news & photos to editor@sitnews.us

Photographers choosing to submit photographs for publication to SitNews are in doing so, granting their permission for publication and for archiving. SitNews does not sell photographs. All requests for purchasing a photograph will be emailed to the photographer.

The Local Paper is now available online.
Click here for this week's printed edition.